Services through Distributors
Today I am writing something that's really important and a trend nowadays in corporate world – If I rephrase my sentence it would be "This trend started more than decades ago but now small companies are also preferring to adapt in trend". Simply that trend is called as "Services by third party ". Third party service provider is known by many names like distributor, vendor, party or dealer.
Every one of us is aware of the fact that in corporate world Profit making is the priority, if you are not making profit then ultimately you have to take the decision to go out of the circle of competition otherwise losses will make the company bankrupt. Companies nowadays are either making the profits by rendering direct services, from production plants to the end users, or through third party service providers "Distributors". It depends upon the company whether getting all too all business from third party or a element of business like transportation, inventory management or employees etc from third party. Let's discuss in details how to choose the distributor and how to manage that distributor.
What's is Distribution Management?
In general distribution management refers to many activities like Packaging, inventory, warehousing and logistics. But here I would like to clear my intentions of article that what we are going to talk about;
1- How to choose third party – distributor – for your business?
2- When to choose third party?
3- How to manage that distributor in order to run your business smoothly – Distribution management.
4- What are the advantages and disadvantages of distributor hiring?
Difference between distributor and dealer / wholesaler?
Before moving ahead it is very essential to know the thin lines between distributor of company and a dealer/ wholesaler:
1- A person who is involved in buying and selling particular kind of goods is referred as dealer, and a person or organization which is involved in distributing or supplying of all goods - which are available with company – towards the end user or retailers is called as distributor.
2- For a distributor it required more labor, better infrastructure, great system for record keeping and good financial muscles against of dealer or wholesaler.
3- In most of the cases dealers buy products from distributors contrary to it distributors buy product directly from company.
4- Serving area or capacity for dealer is very limited while for distributor it is huge
5- Usually a distributor is the link between a manufacturer and consumer or dealer , while dealer is the link between distributor and consumer
Rule of Thumb:



If you are sensitive about cost cutting then must go for hiring distributor, and if you are so curious for better services and demolish the competition then direct customer serving is the best option.



How to choose distributor?
Before moving ahead let me clear one thing that distributor here I refers to small distributors within country for your business, it does not refer to large distributor like Abudawood trading company or Muller and Philips etc .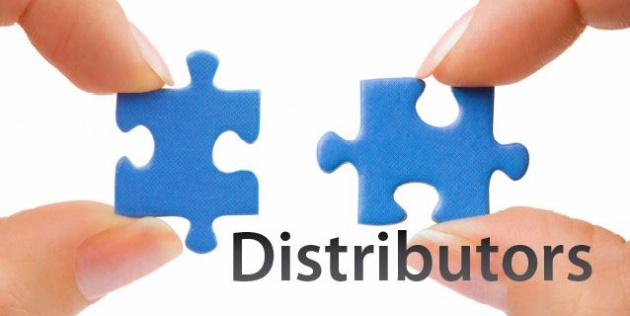 Image credit: Pic taken from Google Images, Edited by me
In case of choosing distributors for your business you have to look into following factors:
1- Financial muscles : How much financially strong he is – How much he can support to your company in terms stock purchasing and delivering agreed target
2- Current infrastructure: You have to see his warehouse capacity, vehicles, SRs, suppliers, loaders, KPOs, and distribution manager etc. – and if he is new in this business then surely you have to bring all these demands in written that how much of the mentioned things will be provided and up to what standard you will be working with him – all things will be enlisted in agreement.
3- Current Business : Before hiring any third party you have to check his current businesses as well – If the party is dealing with your competition then its not feasible for you to hire him as your business partner , because in this case distributor will not only hurt your business but the services level will also be compromised . Secondly if the party is not dealing with competition then you have to look how much of monthly turnover of business he is looking for and at what percentage that business is growing , these factor will help you in analyzing distributor' financial back and seriousness with business.
4- Payment T&C : This is very important factor while looking for distributors , On what terms and conditions of payments you will be working with distributor , whether you will only deal in cash or credit facility will also be given . And that very distributor will pass on same credit facility to the market or not – in most of cases companies don't force the distributor to pass on credit but to rationalize the credit in market is the responsibility of the concerned sales personnel.
Secondly YOU have to also discuss whether company' will be sharing in distributors' expenses or not, how much investment will be required and security of ROI of business – usually large MNCs assure 2% to 2.5% of ROI (Return on Investment).
Third – What distribution margin upon invoice, party will get from the company – How much will be for market pass on and is there any target incentive or not. All these things are important to bring in consideration before hiring of any distributor.
5- Coverage Area: If the distributor is already working in market then you have to simply see his current market coverage, otherwise must bring in writing which area he will be covering under what territorial boundaries.
6- Market feedback: This is very important factor in which you have to some market survey about the current distributor, how retailers think of him, how is his services etc. Because ultimately retailers will be dealing with your distributor and if they will not be happy then it's not possible for you to carry on business activities, so market feedback about the party is very important.
Pros and cons of distributor hiring for your business: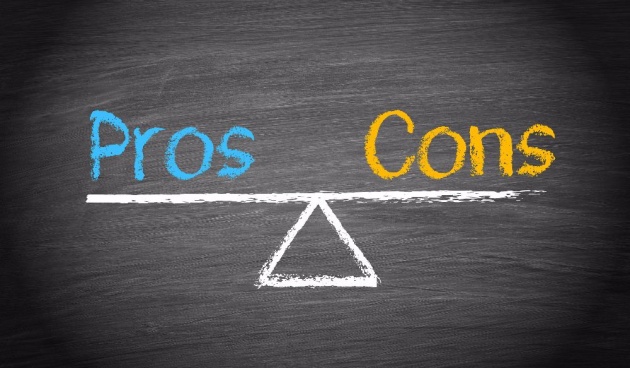 Image Credit : Taken from google Images ,
Advantages:
1- Your investment in market gets low or near to insignificant amount
2- You get your agreed growth of business from distributors
3- You don't have to inject any infrastructure like Vehicle , labor , supplier etc. for market services
Disadvantages:
1- Service level gets compromised
2- Trust level between company and distributor sometime gets shaken
3- Company losses its control over transfer of goods from warehouse to the end users – until local sales official personnel controls it.
I am sure I have summed up many important points regarding third party hiring and its management – in the next article we will look into the ROI management of distributor.
Happy reading!
Thanks,
Laghary.