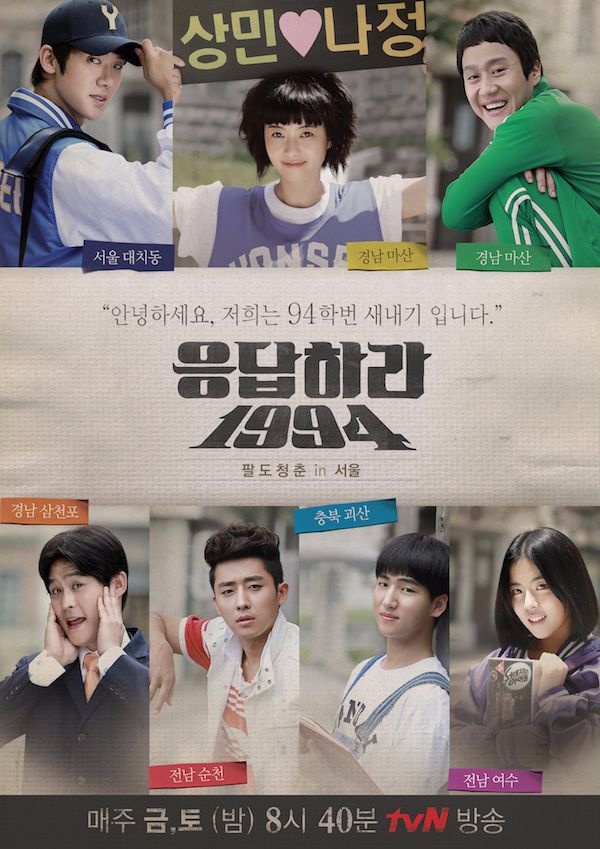 Reply 1994 / 응답하라 1994 (2013)
Hello guys~ LookUp again here :3 I am back with "Dropped Korean Dramas List, And The Reason Why" blog section after more than three months since "Dropped Korean Dramas List, And The Reason Why - Episode 02" was published. And now I am back with episode 03 :D I plan to change the format of the section of this blog, especially about the blog title, but the main purpose of this blog is still same which is about the reasons why I dropped certain Korean drama. In this episode 03, I will discuss about the famous Korean drama "Reply 1994" and since I kind of lazy to write long blog, so I only write about one Korean drama. Happy reading~
[Reply 1994 OST] 성시경 (SUNG SI KYUNG) - 너에게 (To You) MV
Drama Synopsis
A drama about a group of college students who live in a boarding house located in Shinchon, run by Na Jung and her family, that houses students from all over the countryside who come to Seoul for college. It will cover the lives of college freshmen in 1994 as they learn to live in a big city and what the students will go through as they experience Seoul, the basketball tournament obsession, Seo Taiji and Kids, and other social issues that occurred in 1994.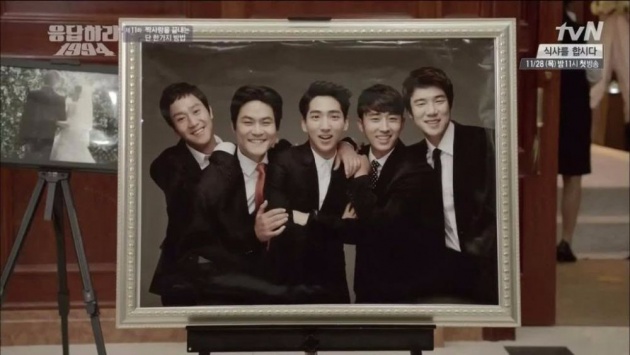 Quick Review:
If you've seen a Korean drama called "Reply 1997 (2012)" then you must be familiar with "Reply 1994" which has similar theme. There are a lot of interesting things when watching "Reply" series. This drama gives us a lot of stories, such as about family, friendship, youth, and nostalgic moments about past. Although "Reply 1994" provides promising premise, but finally I decided to stop watching this drama in around episode 11 or 12. And here are several reasons why I stopped watching it.
"Couple of Chilbong and Na-jung"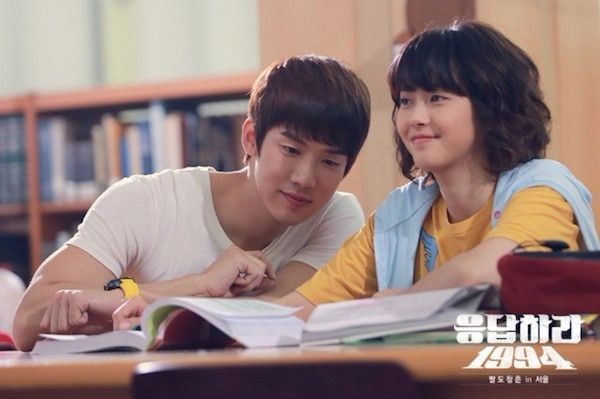 Dragging story
The duration of "Reply 1994" can be up to 1 hour 30 minutes or more which is different from Korean drama in general with average only one hour. At first, I could still enjoy the story of this drama because for me it was quite interesting. But in the middle of episode the story get dragged and boring to watch. I felt that the pace of the story become slower and too focused about love triangle. Maybe because I was not get used to its duration length in each episode or maybe the story of the drama not captivate me enough to watch it till the end and finally I decided to stop watching.
"Couple of Sseureki and Na-jung"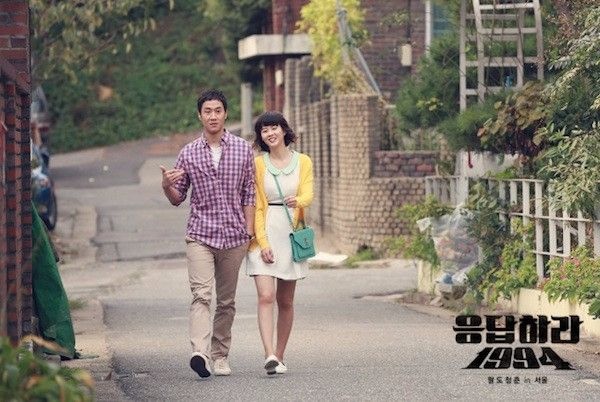 Image Credit: AsianWiki
In my opinion, the second couple between Sam Cheon-po and Yoon-jin was more interesting rather than about the love triangle between main couple. "Reply 1994" should explore more about the story of each cast and the relationship between them, not just too focused on love triangle, so the story will be more balanced.
Husband hunt
"Husband hunting" is one of the highlights of the "Reply" series. It was a new idea when "Reply 1997" still aired and got good response among the viewers. But in the drama "Reply 1994", the "husband hunt" was over-used and the story was too focused about it. For me, this makes the story become unbalanced and boring to watched. At first, I was still OK with how "Reply 1994" playing with "husband hunt" part, but in the middle of episode the love triangle between Sseureki-Najung-Chilbong was too focused as if to be the main story in this drama and forget about the main story of which is about family, youth, and friendship.
"Na-jung's husbands candidates"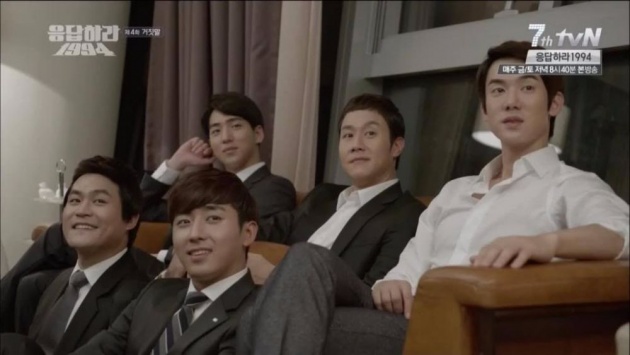 Actually at that time, I read a spoiler about who is Na-jung's husband in the last episode, because I am watching "Reply 1994" after the drama finished. This is also the reason why I decided to stop watching this drama. Because sometimes the spoiler about how the drama ends made me lost interest to watch the rest episodes of the drama. And after I read about the spoiler, somehow I felt deceived after knowing who is the real husband.
Annoying characters
In a Korean drama sometimes there will be annoying characters that make us annoyed to watch it. Although this is not the main reason why I decided to stop watching "Reply 1994", but I kind of hate Na-jung's and Sseureki's characters. Their scream and their childish behavior sometimes gave me unpleasant feeling when watching it. Although their characters still bearable to watch, but sometimes I could not stand watching their behavior.
"Na-jung's drunk habit"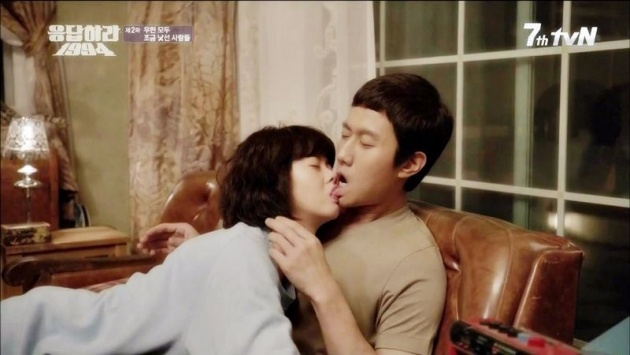 Overall, in my opinion, "Reply 1994" would be a good drama if they could divide the story fairly and are not focused on the love triangle. 16 episodes of "Reply 1994" should be enough so that the story would not get dragged. Though "Reply 1994" still has some plus points, like from music aspect, the camera directing and cinematography, and the acting of the cast. It is unfortunate that I had to drop this drama from my watch list. But I am glad that the "Reply" series did a great job in the next project "Reply 1988 (2015)" which I really loved.

That's all about "Dropped Korean Drama - Episode 03: Reply 1994". I hope that this blog can give you some reference about this drama. If you are fans of "Reply" series, I still recommend to watch "Reply 1994" so you will know the difference between "Reply 1997", "Reply 1994", and "Reply 1988".
See you next time in episode 04~ :D
Regards
LookUp
©2017 LookUp. All rights reserved