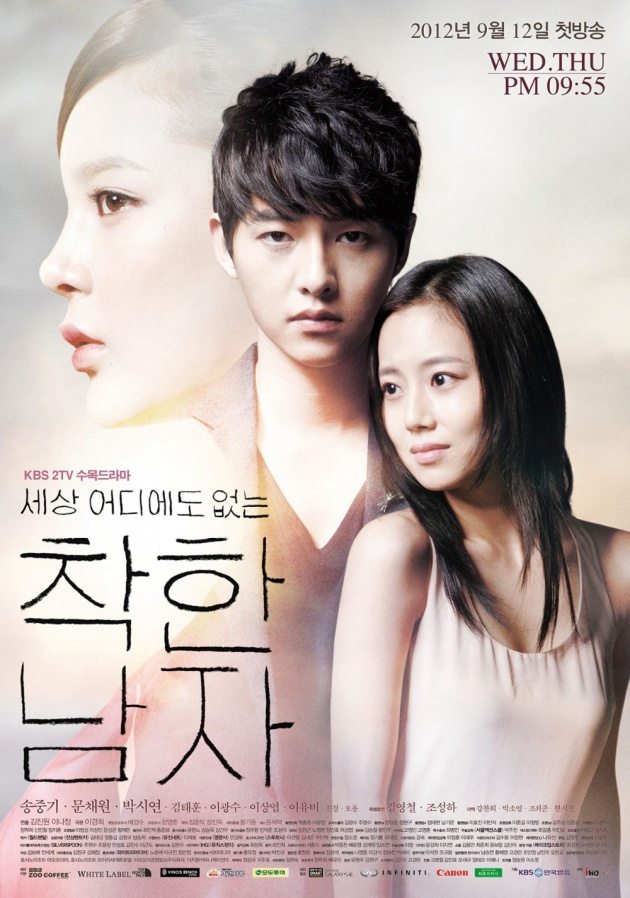 Dropped Korean Drama - Episode 04: The Innocent Man / Nice Guy
Hello guys~ LookUp again here :3 I am back with "Dropped Korean Dramas List, And The Reason Why" blog section. In episode 04, this time I will discuss about Korean drama in 2012 which is quite popular at that time and should be known by fans of Song Joong-ki. Yup, you're right, the title of the drama is "The Innocent Man" or also called "Nice Guy". "The Innocent Man" is a melodrama and romance Korean drama which is aired on KBS2 and became a big hit that time. Even so I had to stop watching this drama around episode 10 or 11 and below I will explain the reasons why I stopped watching "The Innocent Man". And it has been a long time since I watch this drama, so there may be some mistakes about the characters description in this drama and since I will only write one Korean drama, so this blog will not be long. Happy reading~
"The Innocent Man/Nice Guy Theme Song Really by Song Joong Ki With Lyrics"
"THIS REVIEW MAY CONTAIN SPOILERS, AVOID READING IF YOU WANT SPOILER-FREE"
Drama Synopsis
A classic melodrama involving betrayal, revenge, and romance. The story is about Kang Ma Roo (Song Joong Ki), who gave up everything for the woman (Park Si Yeon) he loves only to be betrayed by her. To get revenge on his ex-girlfriend, he uses her step-daughter and successor to Taesang Group, Seo Eun Gi (Moon Chae Won). Unfortunately, she suffers brain damage and loss of memory after a car accident, and now Kang Ma Roo works to fix everything that went awry because of his blind sighted revenge and ends up falling in love with Seo Eun Gi. -Synopsis from DramaWiki
"The main lead of The Innocent Man"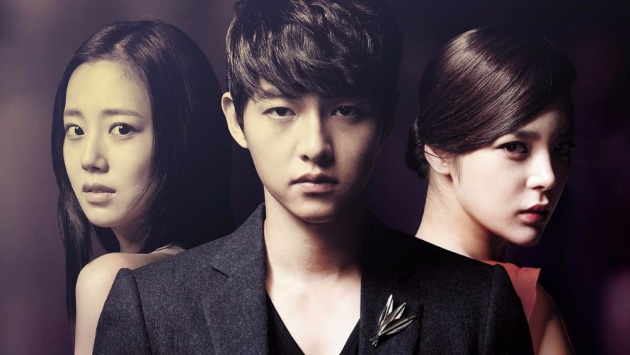 Quick Review:
In my opinion, actually "The Innocent Man" has a quite interesting storyline as a Korean drama with melodrama and romance as its genre. This drama also has promising cast like Song Joong-ki, Moon Chae-won and Park Si-yeon, as the main cast and "The Innocent Man" also came from well-known Korean drama writer with the same genre like "Sorry, I Love You (2004)", "A Love to Kill (2005)", "Thank You (2007)", etc. Although "The Innocent Man" has many good points, but this drama failed to make me watch it until the end.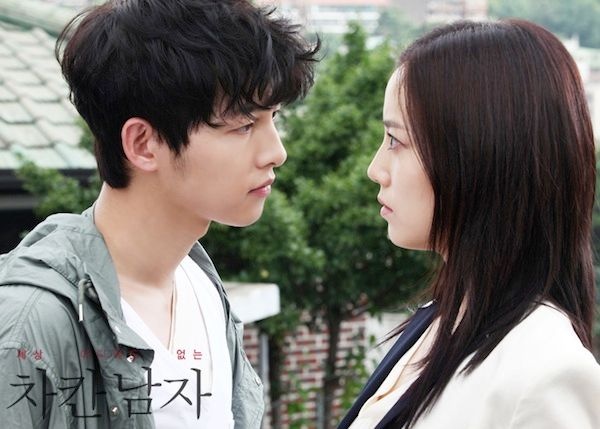 As a lover of romance and melodrama Korean drama, "The Innocent Man" has some shortcomings which make it failed to capture my heart and feel the emotions in this drama. And in the end I had to stop watching it in episode 10 or 11. I would call "The Innocent Man" as overrated Korean drama just like "City Hunter (2011)" in my previous blog and here are several reasons why I stopped watching it.
Dragging Storylines
My biggest issue wuth "The Innocent Man" is about the storylines. It is undeniable that most of Korean drama with melodrama as its genre has a slow storylines and sometimes dragging. It is also not much different with this drama. The stories from episode 1 to 8 in "The Innocent Man" is the background stories from each character, starting from when they were young until they split up and meet again when fully grown. At first I had no problem with it, because maybe after that the real story was about to begin and will become interesting.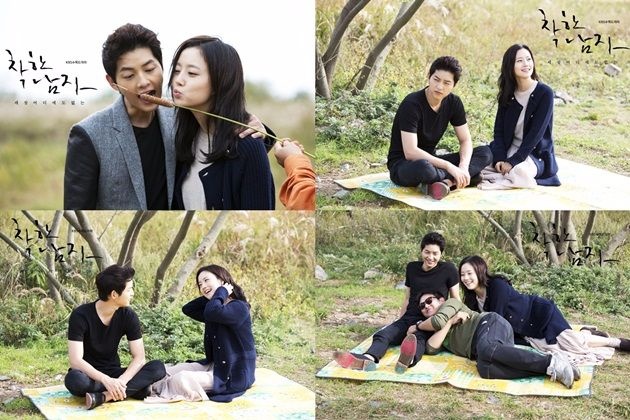 After episode 9, a story about revenge began to appear, and I'm looking forward to it. But then, in episode 10 or 11, they create the heroine, Seo Eun-gi met an accident that causes memory loss. After that, I lost the interest to continue watching "The Innocent Man" and eventually I decided to drop this drama.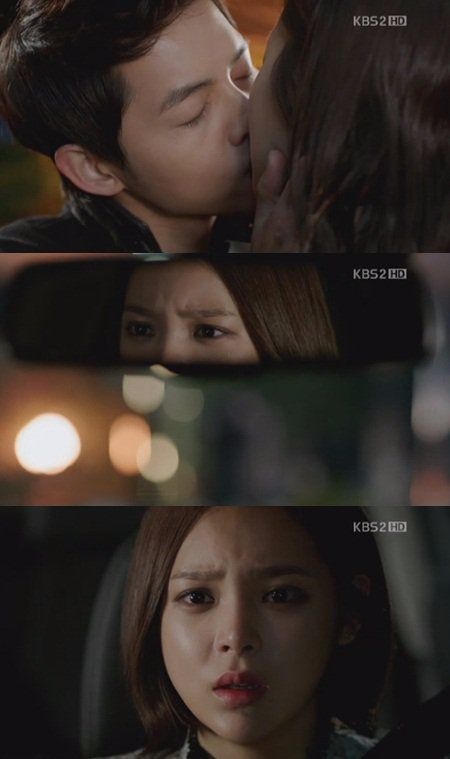 I really hate the idea about memory loss or amnesia in this drama. I do not know why, but I feel like watching new drama after that accident and the previous episodes I have watched becomes in vain. And actually, from episode 1 to 8 or 9, there are not many things going on and began to pull in later episodes.
The Acting and Characters
First, about the acting of the main cast. Actually I do not have many problem about it, they did pretty good job in terms of acting. It was not outstanding but also not bad. Song Joong-ki acting as the main character is also quite good and more developed than before.
"Song Joong-ki as Kang Ma-roo"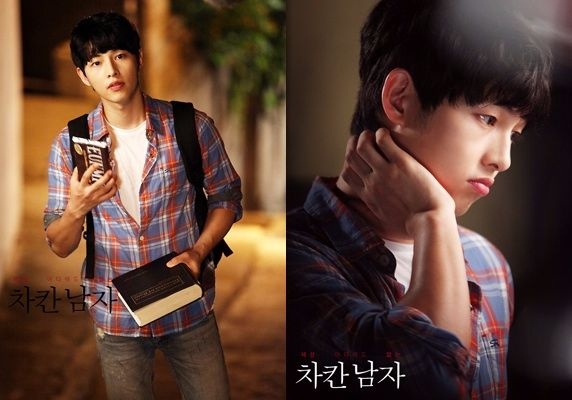 However, I do not think he was suitable to play the role as Kang Ma-roo. In my opinion, I think he do not fit to play in the drama with melodrama as its genre. Maybe because of his "flower boy" looks. I prefer an actor with mature or manly looks to play a melodrama Korean drama. In here, Song Joong-ki did not give me an impression story about the struggle of a man with his love and life. I do not know, maybe only me who felt this way :D (sorry to Song Joong-ki's fans :3)
"Park Si-Yeon as Han Jae-Hee"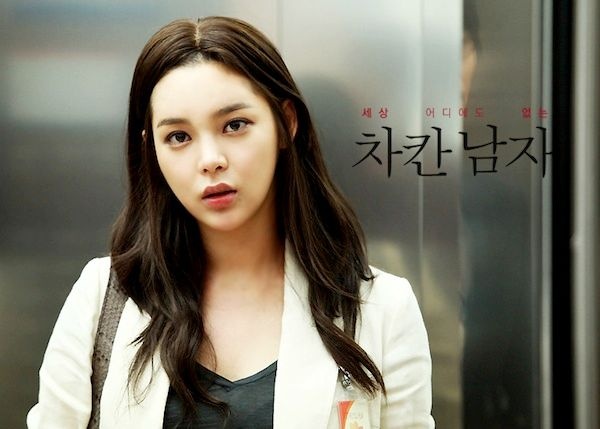 I just want to give comment about the character of the main cast in "The Innocent Man". All the characters of the main cast in this drama is same, all is unlikable, emotionless, and sometimes stiff. They did not give any pleasant feeling. I know that this is a melodrama genre, but not necessarily have to make all the characters bad. And because of this, I rarely feel sympathetic to them, even in sad scenes.
"Moon Chae-Won as Seo Eun-Gi"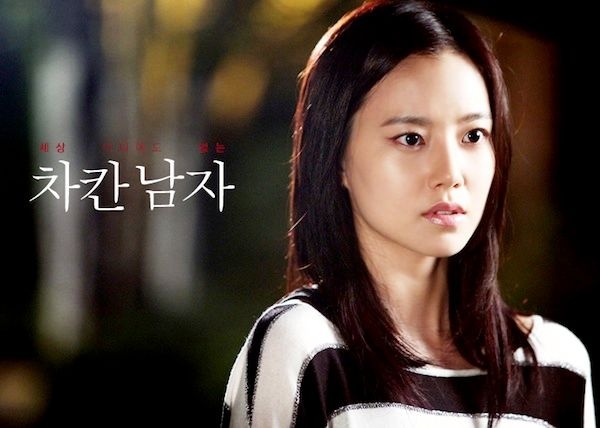 Actually, I was excited to watch Moon Chae-won in here afte her amazing job in her previous Korean drama, "The Princess' Man (2010)". And I prefer her character as Lee Se-ryung rather than in "The Innocent Man" as Seo Eun-gi, because for me, Lee Se-ryung left so many impression in there.
"Moon Chae-Won as Lee Se-Ryung in The Princess' Man with Park Si-hoo"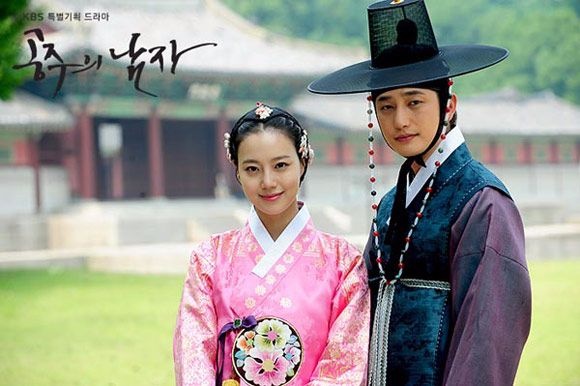 Overall, not all in "The Innocent Man" is bad. There are some things that I love about this drama, like the instrumental soundtrack that they use here. Since this is a melodrama genre, so there are some makjang stories, although in my opinion not as bad as the Korean drama "I Miss You (2012)", since I could handle this drama till episode 11. For melodrama lovers or Song Joong-ki's fans, you could give "The Innocent Man" a try. Who knows that you will like it.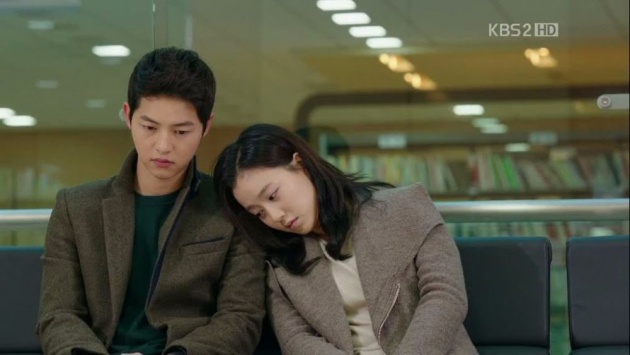 That's it my simple review about Korean drama "The Innocent Man". All that is written here is purely my personal opinion and you may disagree with it. Since everybody have their own preferences, so I could not force you to agree with my opinions here.
See you next time in episode 05~ :D
Regards
LookUp
©2017 LookUp. All rights reserved