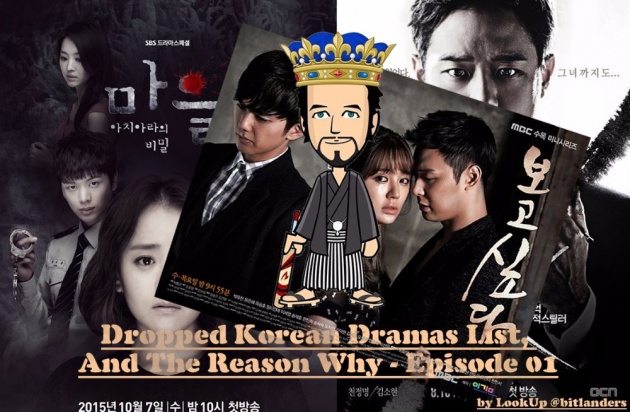 Image Source: Asianwiki and edited by LookUp
Hello guys~! LookUp again here~:3 I'm doing a new thing on the topic of the blog I will discuss this time. As a lover of movies or TV series there must be some titles that forced you to stop watching it for some reason and it is no different with me. I have a hobby of watching either TV series or a movie since junior high school, and of course many titles I've already watched. And most of what I've watched is Korean dramas or movies. When writing a review about the Korean drama yesterday, comes an idea, why I don't write about Korean drama that I dropped? That is why, in this blog I will discuss about Korean dramas which for some reason I had to stop watching them. Happy reading~!
I Miss You / Missing You (보고싶다) (2012)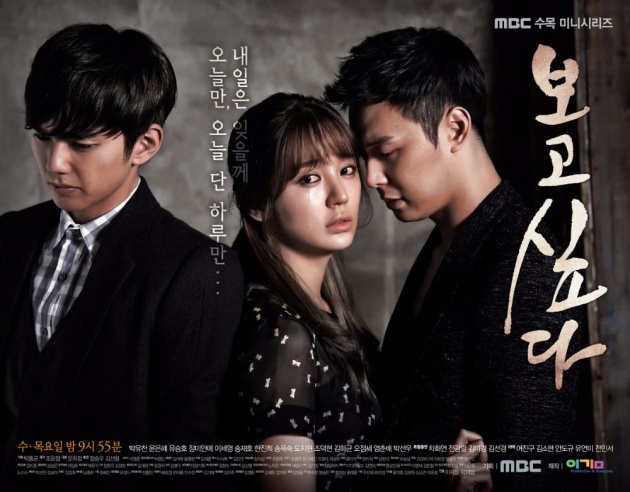 Image Source: Asianwiki
Drama Synopsis:
15-year-old Soo-Yeon (Kim So-Hyun) is a victim of bullying at school. They target her, because her father is a murderer. Soo-Yeon has an ally in Jung-Woo (Yeo Jin-Goo), who always protects her from the bullies. Soo-Yeon and Jung-Woo are in love, but due to an unexpected accident they become separated. Now as adults they meet again through destiny.
"Yoo Seung-ho Act as The Antagonist"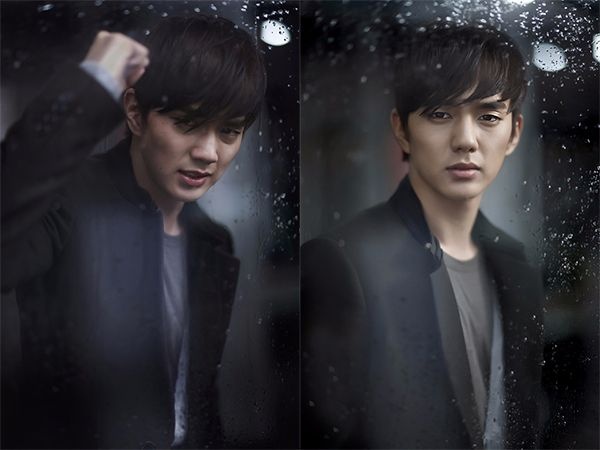 Image Source: Asianwiki
Jung-Woo (Park Yoo-Chun) is now a detective and his first love has always remained in the back of his mind. Soo-Yeon (Yoon Eun-Hye) is now a rookie fashion designer who tries to have a bright personality, but still carries emotional scars inside of her. Hyung-Joon (Yoo Seung-Ho) is Soo-Yeon's lover, who appears warm and nice, but he will try to take vengeance upon Jung-Woo. -Asianwiki
Reason:
The reason why I dropped "I Miss You" was simple, "I'm tired watching this". A great main cast does not guarantee that the drama would be great too. IMO, "I Miss You" is one of those drama. With great cast like Park Yoo-chun, Yoo Eun-hye, Yoo Seung-ho, Kim So-hyun, Yeo Jin-goo, this drama has failed to make me to watch till the end. At first I was just curious, why did many people love this drama, including my friends, but after I tried to watch, I decided to stop watching in the third episode from 21 episodes in total. Yeah, only three episodes alone already made me tired to watch it.
"Wax - Tears Are Falling (I Miss You OST)"
You could see a lot of tears in music video above
IMO, "I Miss You" has ridiculous plot, over dramatic, too much tears, too much pain, or I could say it was too "makjang", and I couldn't bear to watched it anymore. Before I watch it, I'm aware that one of I Miss You's genre is melodrama, but a melodrama drama didn't have to be too over like this, right? Melodrama is one of my favorite genre, but this drama is not right for me. Sorry for I Miss You fans. :3
Makjang: a sylistic, tonal, or narrative element in dramas that chooses to play up outrageous storylines to keep viewers hooked despite how ridiculous the stories become (adultery, revenge, rape, birth secrets, fatal illnesses, and flirting with incest possibilities are some makjang favorites). -dramabeans
The Village: Secret of Achiara (마을-아치아라의 비밀) (2015)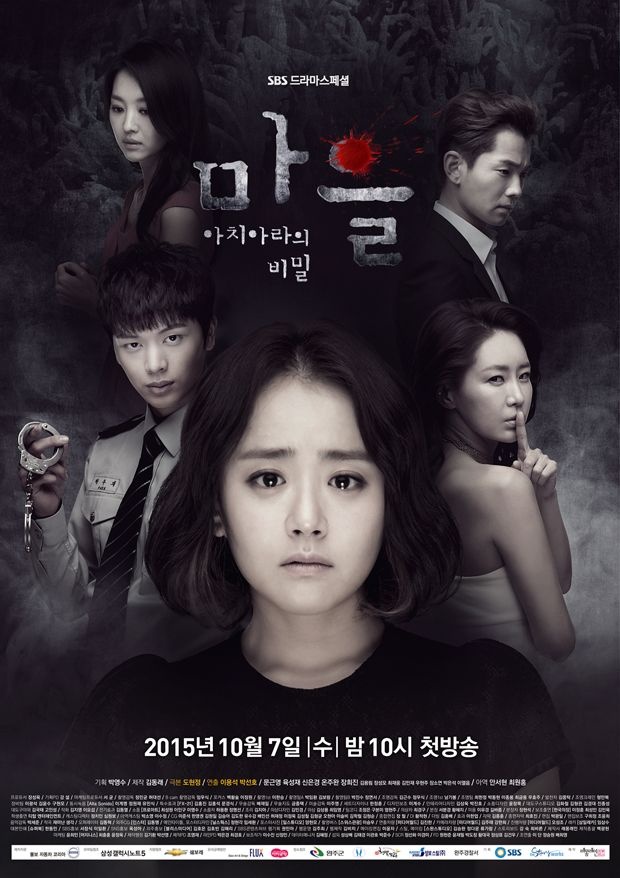 Image Source: Asianwiki
Drama Synopsis:
Achiara is a small and peaceful village with nearly zero crime. One day, So-Yoon (Moon Geun-Young) arrives in Achiara. She will teach English at the local school. On her first day at work, she finds a buried body. So-Yoon and Police Officer Woo-Jae (Yook Sung-Jae) attempt to find the truth. As they get closer to the truth, the ugliness of the village is revealed. -Asianwiki
Reason:
The main reason I watched this drama because there is Moon Geun-young as the main character. After a few years she hiatus from the world of acting, I was very excited when I read that Moon Geun-young will return to play drama. Since then, I began to follow a variety of news about the drama. After seeing this drama poster and a preview of this drama, I was getting more excited because of its premise, and I was sure that this drama would be great.
"The Village: Secret of Achiara's Trailer"
The trailer looks promising, right?
Video Source: Youtube
But I was wrong, "The Village: Secret of Achiara" didn't meet my expectations. Why? The reason was simple, "too many annoying characters in this drama". Having one or two annoying characters in a drama is still OK for me as long they didn't crossed the line, but I couldn't stand watching this drama after 3 episodes from 16 episodes in total. Here's the list of annoying characters in this drama (IMO):
Seo Yoo-Na
Since the first appearance in this drama, I knew that I would not like her character. At first I could bear seeing her behavior, because I thought the character maybe will changed little by little later on, but she became worse. Even I got to press the fast forward button when there is a scene of her when watching this drama. I do not like the arrogant, stubborn, immature, indifferent of her attitude.
Chang-Gwon's mother
Mother-in-law is often portrayed as an evil in Korean dramas. No exception in this drama. Every time she appeared she always scold and look down on Yoon Ji-Sook (law) and Seo Yoo-Na (granddaughter) just because they are "the second people" in their family. That's why I do not like her character.
Kang Joo-Hee
She has a two-faced character and cunning. Those reason is enough for me to call it an annoying character.
Park Woo-Jae
He is one of the main actor who plays a policeman. He was not too annoying. In this drama, all the characters hardly friendly and more closed and as if they keep a big secret. That is why when I watched Park Woo-jae's character which is cheerful, friendly, and always curious, it was becomes strange to me and somewhat annoying, because too much contrast with the character of the people around him.
I like the horror vibe from this drama and its mystery, but I couldn't handle those annoying characters. Actually there are more annoying characters except above, but having 4 annoying characters already make me want to stop watching "The Village: Secret of Achiara". What a waste.
Reset (리셋) (2014)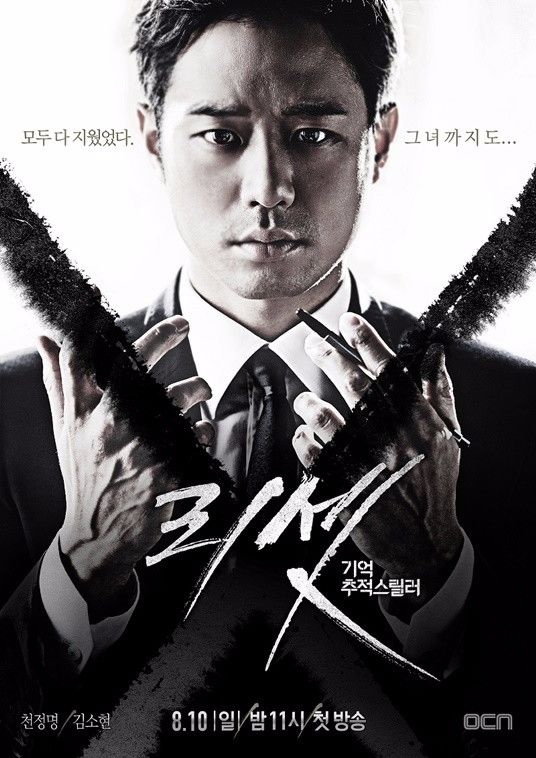 Image Source: Asianwiki
Drama Synopsis:
Cha Woo-Jin (Chun Jung-Myung) is a prosecutor. 15 years ago, he lost his first love Seung-Hee (Kim So-Hyun) to a crime. Since then, he has devoted himself to violent crime cases. While he looks for a criminal, a female high school student Jo Eun-Bi (Kim So-Hyun), becomes involved in the case. Section Chief Han (Shin Eun-Jung) and a prosecution investigation officer (Park Won-Sang) works with Cha Woo-Jin. -Asianwiki
Reason:
There is only one reason why I stopped watching this drama, "so many ridiculous scenes and doesn't make sense". When it concerns a drama about crime, detective, or thriller, OCN always presents a great drama with interesting themes, but I was disappointed with "Reset". When I read about the drama's description and its preview, I was immediately attracted to follow this drama regularly. Regrettably, some of the scenes that I think it makes no sense forced me to stop watching "Reset".
"Snapshots from Reset"
I had to stop watching in episode 7 of the total 12 episodes. Actually I want to follow this drama until end because I just need 5 episodes more, but I can not stand to watched it and the plot did not become better, so I decided to stop watching "Reset". I don't remember which scenes that disturbed me that time, but I remember clearly there was a scene where Cha Woo-Jin must save a villain when he almost fell off the bridge. At that time several police had arrived, but instead of helping them, they just looked and Cha Woo-Jin ultimately failed to save him. :3
I never thought that I could write all this just for 3 dramas. Actually, I was planning to write about 5 dramas in one blog, but I think this is already quite long. I'll write a sequel in episode 02 next time. If you have seen Korean dramas above, do not forget to leave a comment bellow how was it, though I'm sure Korean drama lovers is rarely found in bitlanders world. :3
See you later guys~!
Image Source: Google
Regards
LookUp
©2016 LookUp. All rights reserved