OUR VISION IS TO MAKE DUBAI THE HAPPIEST CITY ON EARTH

The Smart Dubai initiative was founded following the vision of His Highness Sheikh Mohammad bin Rashid Al Maktoum, Vice President and Prime Minister of the UAE and Ruler of Dubai, to make Dubai the happiest city on earth. Participation from all city stakeholders — residents, visitors, business owners, parents and families — is a cornerstone of our strategy.

— Smart Dubai, 2018
In participation to the newly launched "The bitLanders C-blogging", I decided to read further about one of its featured topics - Dubai Smart City. I found myself still a bit lost in the process of creating a c-blog. However, I am looking forward to have this blog published to see the result.
As mentioned above, I would tackle about Smart Cities, particularly the one in the city of Dubai. I know how popular this emirate is around the world. And, even with its large land area, it managed to be further developed into a Smart City.
But, what really is a Smart City? How is Dubai considered one? Are there benefits if a locality is turned into a Smart City?
Check the answers to these questions by interacting with the querlo chat below.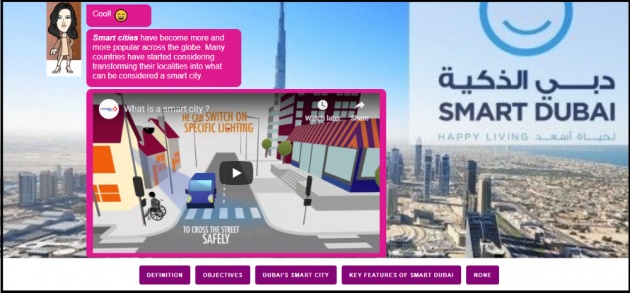 Thank you for reading!

Please share this blog to your friends via social media. You may also participate in the bitLanders c-blogging by clicking this link. You can refer to this blog for video tutorials on creating a querlo chat.

- ♥JustAGirl ♥