• WHAT IS BITLANDERS
Bitlanders is a social platform that pays its users for their submitted content and social activity . The whole idea is for users to share constructive content, spread knowledge and most of all to promote digital currencies.
(Video source:
youtube.com
)
• Who is Francesco Rulli?
Francesco Rulli is the bitlanders Co-founder and CEO. In 2005, he started Film Annex for online film distribution that developed into BitLanders in 2014.
HOW TO JOIN IN
BITLANDERS
First go to www.bitlanders.com
Signed up then create your AVATAR to claimed your first 500000 Bitmiles + 3 gems!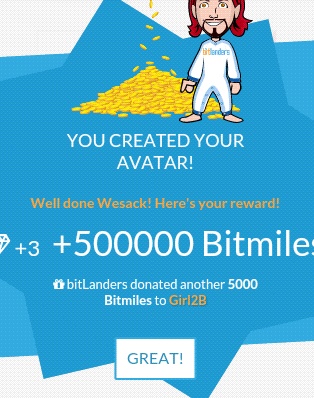 (Image source: google.com)
Fill up the required fields
Select cool Nickname, and recieved 3 gems + 500000 Bitmiles!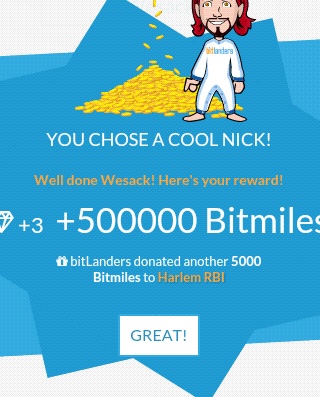 (Image source: google.com)
Insert Password and valid Email address.
Make your first post on microblogs and start interact to others.
• MICROBLOGS
you can post here anything you want, like what you did in facebook and twitter, You can also share your feelings, thoughts with maximum 160 characters except offensive words, you can also add images.
• BLOGS
In blogs you can share your thoughts and ideas by writing your own original blog with your own words and not copied from another websites or users here in bitlanders.
Noted : Publishing a blog post copied from theweb (even partially) or with scrambled (nonsense) will result in the immediate termination of your account.
• MOVIES
You can upload videos from youtube but you can't submit it for reviewed if you are not the original owner. Bitlanders strictly probihited copyright from others, So i suggest you to upload your own videos to allow you to submit your videos for review and gain more buzz scores and bonuses depending in the stars you recieved in your content.
• GALLERIES
You can share/upload your own pictures here, You can also submit your own taken pictures for reviewed with atleast 5 images.
Noted : Pornographic images are not allowed.
• HOW TO GET MORE REVENUES/REWARDS
You can earn more by submitting your own original contents, such a blogs, movies, and galleries. And also by buzzes recieved from other users by doing that your buzz scores will increase quickly.
Since the new rules implemented Only the buzz given and received on content blogs, videos, galleries that has been rated 2 stars or higher will count in the BuzzScore. For more info about new rules please visit Sir Micky's blog /blogs/update-rules-on-content-on-bitlanders/
How to submit blogs/movies/galleries for review
Just go to your content that you want to submit, Click "Submit for review" in the upper left side
Its cost 10 gems per reviewed.
Here are the buzz score bonuses depending on the stars you recieved from your reviewed content.
5 stars = 15 buzzscores for 5 days
4 stars = 10 buzzscores for 5 days
3 stars = 3 buzzscores for 5 days
2 stars = 2 buzzscores for 5 days
1star = 1 buzzscore for 5 days
• DAILY QUEST
Don't forget to complete the daily quest everyday it will gives you more buzz bonuses.
Read 5 blogs to recieved 1 buzz score bonus for 1 day.
Watched 5 videos to recieved 3 buzz score bonus for 1 day.
Check the offers to recieved + 10 buzz scores bonus for 1 day.
Bring a friend on bitlanders to recieved + 3 buzz scores bonus for 2 days. (Offers are available depending in your country/location, so don't used proxies/vpn to located your exact location.
AFFIALIATE PROGRAM
Invite your friends to joined here to recieved 20% referral revenues from their buzz score. This can help you to increase your daily revenues.
Send or post your referral link to facebook or other social media sites to get more referrals.
You can earn more extra bonus by watching ads that appears on video. You may be rewarded 100 gbm per video ads you watched.
You can also get more extra bonus by clicking the contents with bitmiles logo in your homepage.
• BITLANDERS SURVEY CHAT
Earn by sharing your opinions and thoughts.
When you log in ma'am hillary,Sir Micky and Bitlanders bot will appears then they will ask you a few questions.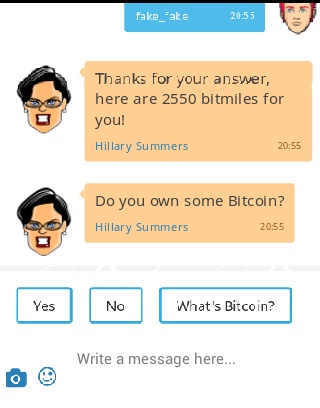 (Image source: Screenshot by me)
You may be rewarded 30gbm or more per questions you answered, always answer the survey to get more rewards.
(Video source: Youtube.com)
• REWARDS

The REWARDS are counted in Bitmiles Loyalty Points(BM). Convert your Bitmiles Loyalty Points in USD.You can withdraw your rewards if you reached the minimum payout of $10 via Payza or Paypal. You can also spent it in online store here in bitlanders or donated in Bitcharities. For more info please visit Sir Micky's blog about Bitmiles /blogs/how-bitmiles-loyalty-points-work/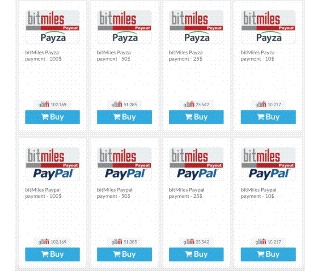 (Image source: screenshot by me)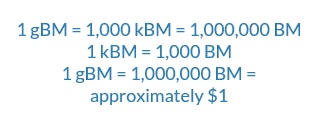 (Image source: screenshot by me)
• BUZZ SCORES

The Buzz Score is calculated daily, and users are awarded depending on their Buzz Score. The Buzz Score is the measurement that BitLanders implemented to quantify user's scores and reward them based on the popularity and quality of the content reviewed. The higher a user BuzzScore is, higher their revenues will be. Its contains two parts
The base buzz and Direct power ups
The Direct power ups is temporary bonus acquired through daily specific activities.
• Base buzz
You can increase your basebuzz by submitting a blogs, movies and galleries with high quality contents for review.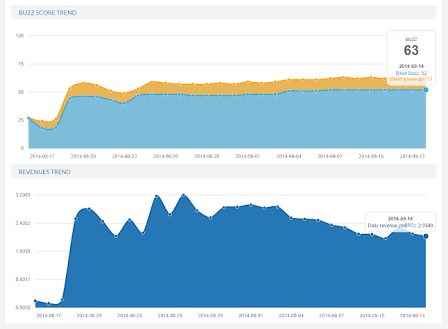 (Image source: google.com)
GEMS
Gems is very useful and important you can be able to use gems to promote and submit blogs/movies/ and galleries for review. Or use to customize your avatar by purchasing some items.
You will received another buzzscore bonuses, if you purchased special items with + buzz scores bonuses. If you want to purchased some items visit here Shop/avatar
Sir Micky released new Filipino avatars outfits with buzz score bonuses to celebrate Philippines Independence day.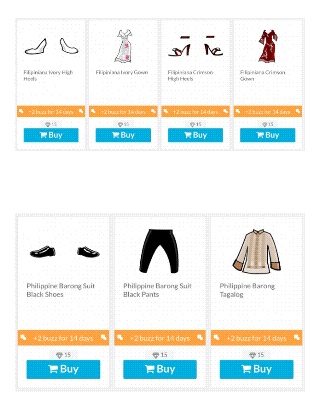 (Image source: screenshot by me)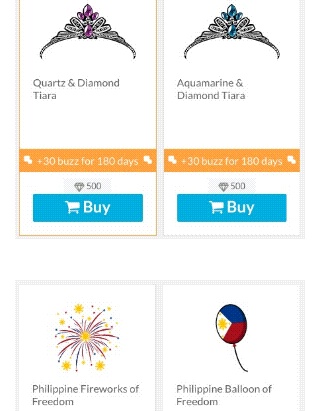 (Image source: screenshot by me)
• TREASURE BOX
Every day you will received treasure box. It will appears every 8pm to 9pm. So don't forget to log in everyday and get your treasure box. This is your daily estimated rewards. Meaning the higher buzz scores, the more rewards will return.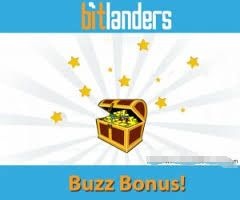 (Image source: google.com)
• GLOBAL CHAT
Here in global you can meet a lot of friends, Be friendly and don't be shy feel free to drop message. But you can only speak in english. If you want to talk in other language you can talk in private message.
If you haven't done yet, take a moment of your time and visit bitlanders and open your account!
Thank you for reading!...