A Nature's intimidating : Earthquakes / Tsunami
I was born full grown in the middle of a hurricane and an earthquake on 10 September 1954, 12.52 P.M. When I found out that I had missed lunch, I gave such a shout that the Earth stopped and spun backwards two days. That's why I celebrate my birthday on 8 September.I should like to save the Shire, if I could - though there have been times when I thought the inhabitants too stupid and dull for words, and have felt that an earthquake or an invasion of dragons might be good for them.Revolution is as unpredictable as an earthquake and as beautiful as spring. Its coming is always a surprise, but its nature should not be.As seismologists gained more experience from earthquake records, it became obvious that the problem could not be reduced to a single peak acceleration. In fact, a full frequency of vibrations occurs.Already 2008 has proved a tumultuous year in terms of global perceptions of China, and there are still 59 days to go until the Beijing Olympics. The tragedy of the Sichuan earthquake followed hard on the heels of the riots in Tibet and the demonstrations surrounding the Olympic torch relay.Nuclear power plants built in the areas usually thought of as earthquake zones, such as the California coastline, have a surprisingly low risk of damage from those earthquakes. Why? They built anticipating a major quake.There is no such thing as a life of passion any more than a continuous earthquake, or an eternal fever. Besides, who would ever shave themselves in such a state?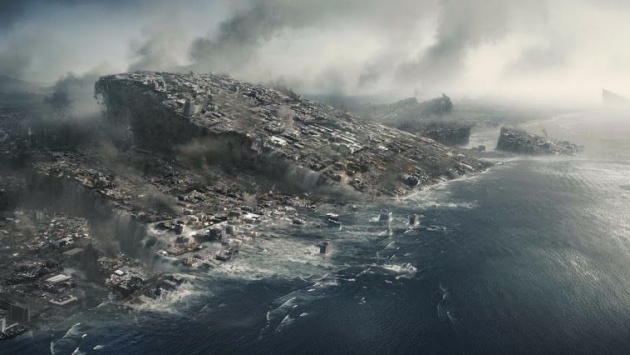 Feeling earthquakes was part of growing up, and also preparing for them: doing earthquake drills, or having earthquake supplies. The looming feeling was part of my life. My experience of earthquakes has always been more the fear of them, or the possibility.Stupidity is an elemental force for which no earthquake is a match.We know we cannot underestimate the importance of emergency planning in our region, nor can we assume we'll have ample warning time. If an earthquake or terrorist attack hits, we won't necessarily have advance alerts or opportunities to double- and triple-check our plans.We still carry this old caveman-imprint idea that we're small, nature's big, and it's everything we can manage to hang on and survive. When big geophysical events happen - a huge earthquake, tsunami, or volcanic eruption - we're reminded of that.Whenever an earthquake or tsunami takes thousands of innocent lives, a shocked world talks of little else.