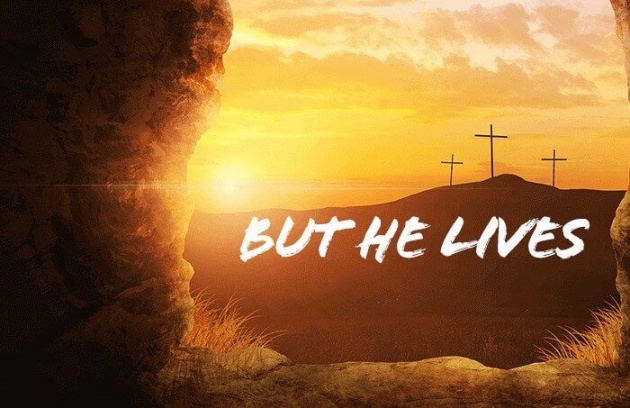 Photo Credit: Google photo via https://louisianabaptists.org
This blog maybe late for the occasion but at least it will give us some information about this day all Christians are celebrating once a in a year. This may not be significant for people from other religions but at least you will have knowledge about that festivity we used to celebrate 2 days after the crucifixion of Christ.
EASTER SUNDAY
When you hear "Easter Sunday", what are the things that come into your mind first? Colourful easter eggs? Hopping white easter Bunnies? Children games? Easter egg hunts? Sunday services? Resurrection of Jesus? Do these things have a connection in some way? Let's find out.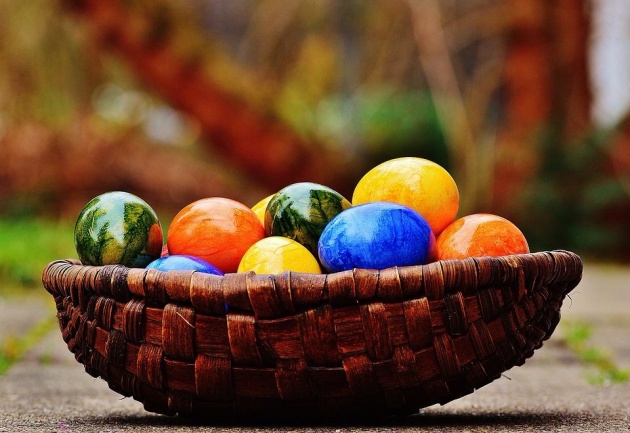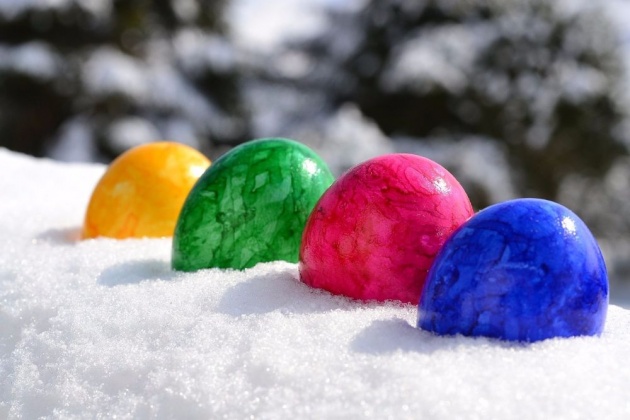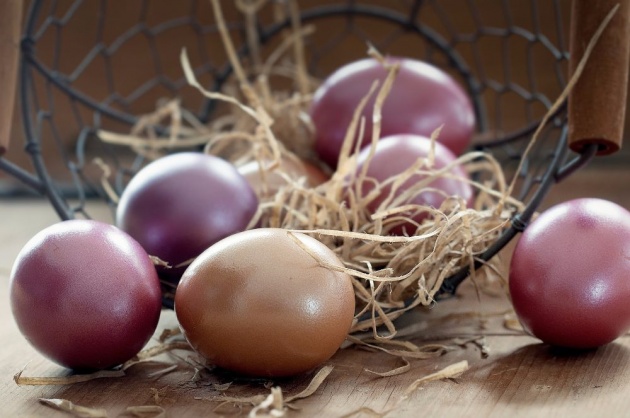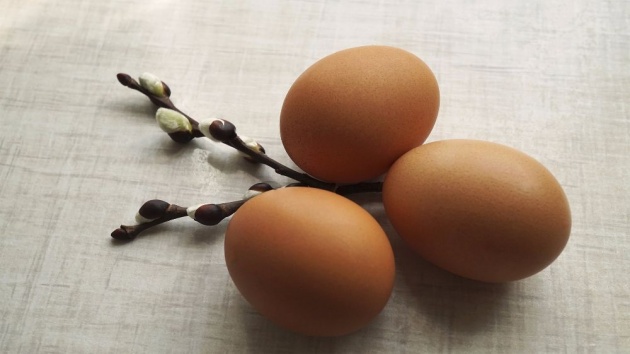 Photo Credit: www.pixabay.com
This year 2017, the Easter Sunday was celebrated on the 16th of April. According to Wikipedia, "Easter, also called Pascha in Greek or Latin or Resurrection Sunday, is a festival and holiday celebrating the resurrection of Jesus from the dead, described in the New Testament as having occurred on the third day of his burial after his crucifixion by the Romans at Calvary c. 30 AD. It is the culmination of the Passion of Jesus, preceded by Lent (or Great Lent), a forty-day period of fasting, prayer, and penance."

Photo Credit: www.pixabay.com
The Week before Easter Sunday is what we, Christians, call as "Holy Week". The Holy Week includes Maundy or Holy Thursday, remembering the Last Supper, which is followed by Good Friday, honouring the crucifixion and death of the Lord Jesus Christ, and the Black Saturday. Other things that are good to be known, as given by the free encyclopedia (Wikipedia) are the following:
Easter and the holidays that are related to it are moveable feasts

Moveable feasts do not fall on a fixed date in our calendars either Gregorian or Julian calendars which follow only the cycle of the sun.

Easter Sunday is a date synchronized on a lunisolar calendar akin to the Hebrew calendar

The First Council of Nicaea established two rules, independence of the Jewish calendar and worldwide uniformity, which were the only rules for Easter explicitly laid down by the council.

It has come to be the first Sunday after the ecclesiastical full moon that occurs on or soonest after 21 March, but calculations vary.

Easter is linked to the Jewish Passover by much of its symbolism, as well as by its position in the calendar.

In many languages, the words for "Easter" and "Passover" are identical or very similar.

Easter customs vary across the Christian world, and include sunrise services, exclaiming the Paschal greeting, clipping the church, and decorating Easter eggs (symbols of the empty tomb).

The Easter lily, a symbol of the resurrection, traditionally decorates the chancel area of churches on this day and for the rest of Eastertide.

Additional customs that have become associated with Easter and are observed by both Christians and some non-Christians include

egg hunting

, the

Easter Bunny

, and

Easter parades

. There are also various traditional Easter foods that vary regionally.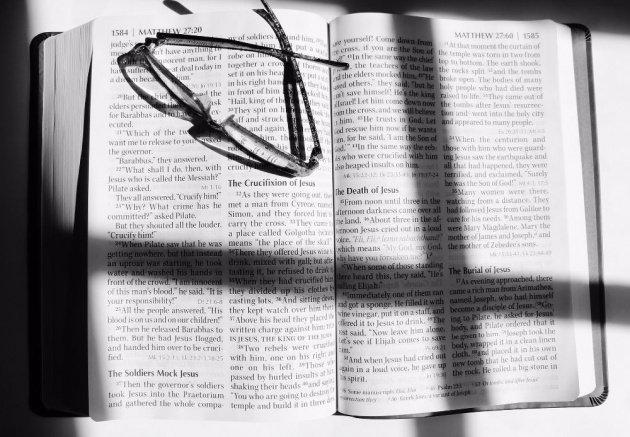 Photo Credit: www.pixabay.com
Basing upon the Christian Bible, there is completely no connection between Jesus Christ's resurrection and the collective modern traditions linked to Easter such as colourful eggs, egg hunting, easter bunnies, or easter parades. There are many Christians who are confused if we should celebrate Easter due to its possible pagan origins. Many say that Easter came from pagan celebrations but no solid evidence is convincing enough to claim that it really is a pagan worshipping day. It may have its pagan origins though, but one cannot know for sure. Because of the possible pagan origins of this day, Christians call Easter the "Resurrection Day" so that Jesus Christ will be the main reason why we celebrate it.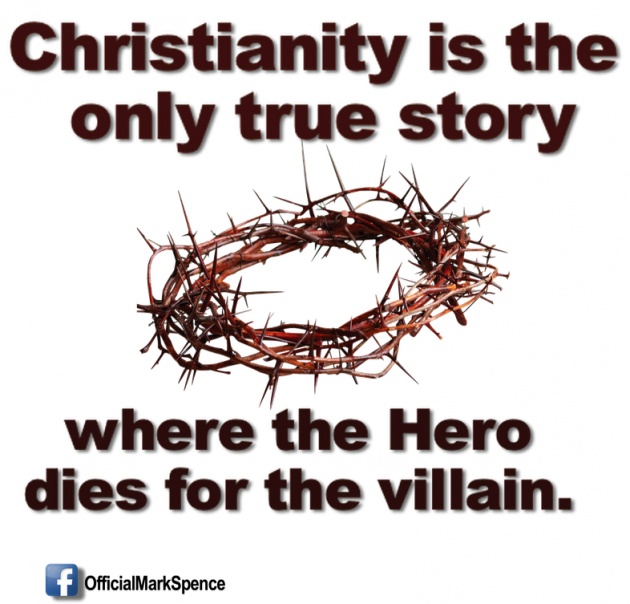 When we focus on Christ's work in behalf of us sinners, the celebration will be even more meaningful! Saint Paul said to the Corinthians (in effect, telling us Gentiles), "And if Christ has not been raised, your faith is futile and you are still in your sins (1 Corinthians 15:17, English Standard Version)." Jesus Christ's resurrection is very vital to our faith because if it were not true, then our faith on his work on our behalf would be in vain.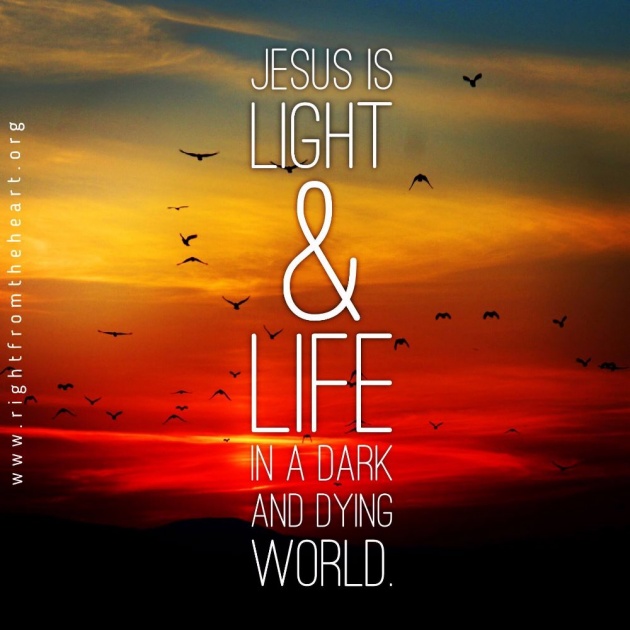 Photo Credit: Google Photo via www.rightfromtheheart.org
Jesus Christ's resurrection gives us hope of an eternal life because the One who promised Eternal life has conquered death, Himself! One cannot deny how Jesus' apostles had laid their lives for the Good News of salvation, never denouncing the faith, even if it would cost their lives. They knew that this earthly life is just temporary and that they would also be forever in the LORD in Paradise. We Christians should have the same hope. If we really do have faith in Jesus Christ then, we also hold on to his promise that God will raise us from the dead. Death will no longer sting us. As the song Scandal of Grace by Hillsong United goes, "Death where is your sting? Your power is as dead as my sin. The Cross has taught me to live, and mercy, my heart now to sing." Oh how wonderful this hope that we have!
Scandal of Grace by Hillsong
Video Credit: hillsonguntiedTV via www.youtube.com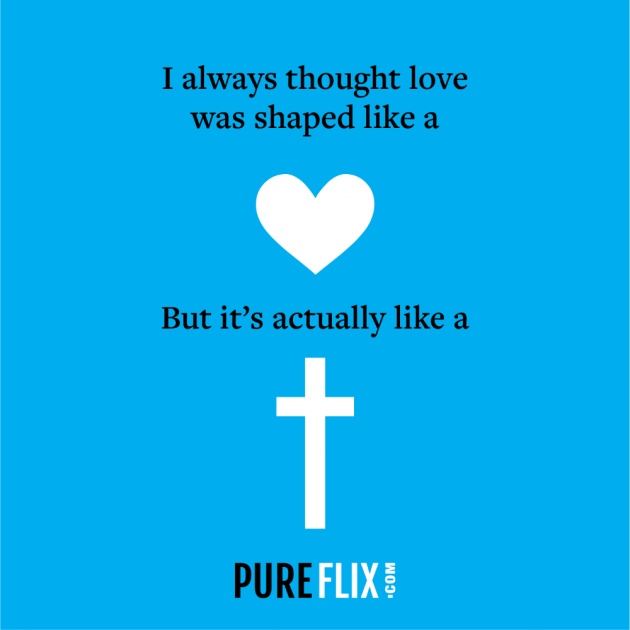 Photo Credit: Google Photo via www.pureflix.com
From all of these, we now know what Easter really means. It is the Gospel in form. It is seeing how bad we are and deserving of the fires of hell because of our sins which are detestable before a Holy, Perfect, and Righteous God. We cannot deny that we are sinners. Even just one lie can make us accountable as being liars, just as by one murder, a person is already called a murderer. We are thieves, regardless of how small or digitalized are the things that we have stolen. We are adulterers, because even if we just look at people with lust, we have already committed adultery with them in our hearts.
Those are just three of the Ten Commandments, the Law of God. It is crystal clear in the Bible: "For whoever keeps the whole law and yet stumbles at just one point is guilty of breaking all of it (James 2:10, NIV)." "Do you not know that the wicked will not inherit the kingdom of God? Do not be deceived: Neither the sexually immoral, nor idolaters, nor adulterers, nor men who submit to or perform homosexual acts, nor thieves, nor the greedy, nor drunkards, nor verbal abusers, nor swindlers, will inherit the kingdom of God. And that is what some of you were. But you were washed, you were sanctified, you were justified, in the name of the Lord Jesus Christ and by the Spirit of our God (Berean Study Bible)." These Bible verses clearly say that we are all bound for hell. But thanks be to God our Savior, our Lord Jesus Christ died for us to pay the price for our sins which is death. All we have to do is "repent" and "trust alone in Jesus" like we trust a parachute when we jump from an airplane. Jesus' promise is True.
So as we reflect on Easter Sunday, let us forever be grateful of Christ's salvation for us. Let us receive his free offer of salvation.
To end up this blog, I would like to share to you this video, the true essence of Easter is explained here by these two amazing little kids, I'm sure you will enjoy listening to them while learning more about Easter. Please watch.
Video Credit: Joel Mullen via www.youtube.com
BELATED HAPPY EASTER!