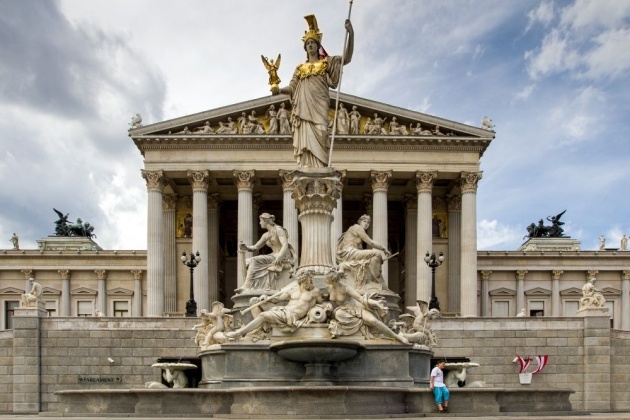 The Parliament in Vienna, image source: www.pixabay.com
Hello, everyone!
Last week I was traveling abroad again with a friend of mine and visited two of the European countries - Hungary and Austria. It was a planned trip for me because my friend called me and asked me to join her for a weekend abroad and of course, how can I refuse to that. Well, it was really funny because when she called me and asked me if I want to, I said Yes even before she told me what it was all about. I was just guessing she would be offering me a shared vacation.
At first, we weren't sure about our exact travel destination; we were considering different locations in my country and also abroad. But, the main idea was to visit a place none of us went to so far. And when we found this excursion to Budapest and Vienna, it appeared to be just the perfect one for our needs. Both capitals are sites I wanted to visit for a long time, and I was happy I finally got the chance.
I think we chose the best period of the year since the beginning of September is not extremely hot and not too rainy as well. During our 4-day vacation, we had exactly three warm sunny days and one slightly rainy day - the last one. But we were on the road that day so it didn't really matter.
Our holiday was by bus, and to travel from Bulgaria to Budapest, the capital of Hungary, we needed exactly 16 hours. That's with the breaks, of course, we made plenty of them because it's hard to travel all the time without stopping. And also that time includes the passport checks at the Serbian and Hungarian borders. I don't usually choose the bus; traveling by car is more flexible as I can take the breaks whenever I'm tired. But this time, I couldn't imagine any of us driving 800 km through Europe, not to mention the border control. Besides, the days we traveled are National celebrations here in Bulgaria, so many people decided to spend their weekend abroad and there was a lot of traffic.
There is a great variety of tourist attractions in both countries, but I'll be mentioning only some of them, which I consider most interesting. The good part was that we traveled at night so I managed to get some sleep and didn't feel tired at all. We arrived in Budapest in the early afternoon and started with a sightseeing tour around the city center.
Heroes' Square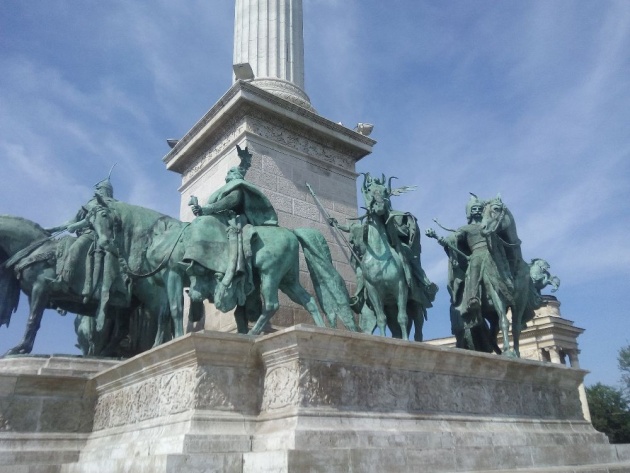 Heroes' Square in Budapest, Hungary
This was our starting point and by the time we reached there it was the hottest part of the day, and you can imagine the lack of a place to hide from the sun on an open square. The monument of the Hungarian heroes is really impressive; the tallest column is 36 m high and at the top is the statue of Archangel Gabriel. The whole monument consists of the sculptures of 14 heroes, part of the Hungarian history. On the left of the square is the Museum of Arts and on the right is another important building. Behind the square after passing a bridge is the central City Park, with fountains, playing grounds, artificial lakes, and again impressive buildings and architecture. Surprisingly, there weren't a lot of tourists as I was expecting many more groups visiting the city center. But, I really liked this sight.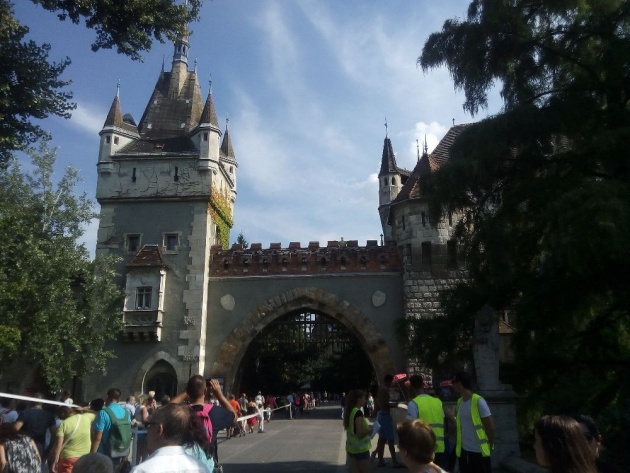 City Park in Budapest
Váci Street
This is one of the shopping streets in Budapest. We were there on the last day, an hour before going back home, so it was rainy, and we couldn't explore too much. The street is a walking area with many shops, restaurants, and bars. Although I don't think Váci Street is something special as I'm not very fond of shopping or going to bars, I don't regret visiting it. This street is considered to be one of the main tourist attractions in Budapest.
We also made bus tours in Budapest and Vienna because walking would consume a lot of time and the downtown areas of the cities are huge. The tours provide an opportunity to see and experience the atmosphere in these cities with over a million population.
video source: www.youtube.com
The Danube River crosses both Vienna and Budapest. That gives the option of their residents to enjoy sun baths in Central Europe, even though the countries don't border with any sea. Many ships with attractions offer short cruises along the Danube River and some of them have swimming pools, playing grounds for different sports, chess, etc. on deck.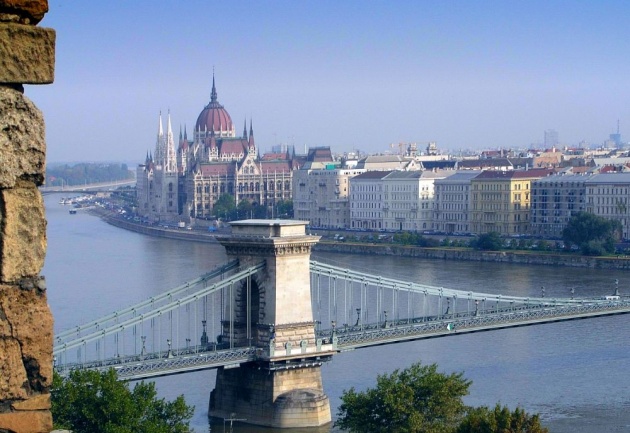 image source: www.google.com
It was a busy holiday as there is so much to see in those two countries and very little time to do so. I spent most of my vacation in Budapest but I was one full day in Vienna, so I'll also mention some of the places I visited there.
Hundertwasser House
This is one of the unique buildings of Vienna. Its bright colors attract many tourists now but it's actually a work of art existing due to the dedication of the Austrian painter Friedensreich Hundertwasser. The space around the house is full of shops; it is kind of a shopping area with traditional goods, souvenirs, and coffee shops.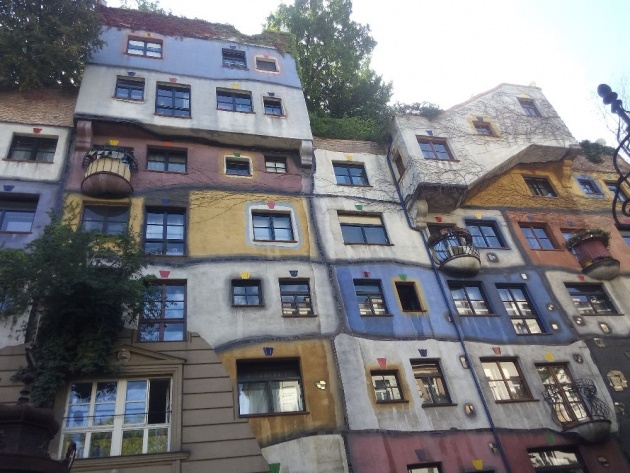 Hundertwasserhaus in Vienna
Belvedere Palace
One of the numerous things Vienna is famous for is its architecture. The Belvedere Palace is an example of what the architects were capable of with its Baroque style. This location is an entire complex with the palace plus the gardens and a lake with lotus-like art inside. Around the lake, one can see the sculptures of the heads of the 12 animals of the Chinese Zodiac. In the backyard of the complex, there are gardens as well, with the sculptures of mythical creatures, and common artworks for that period of time.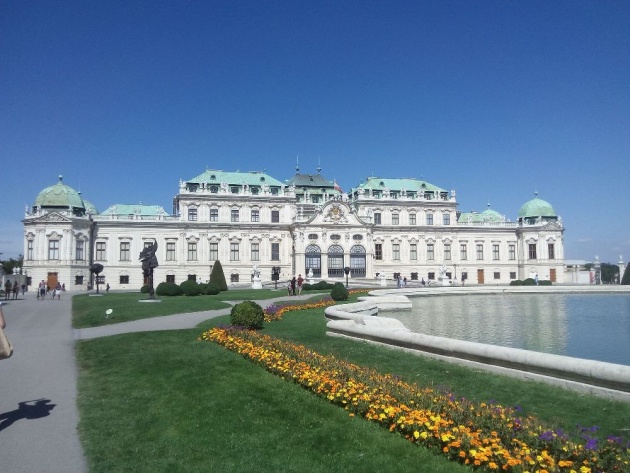 Belvedere Palace, Vienna
The City Center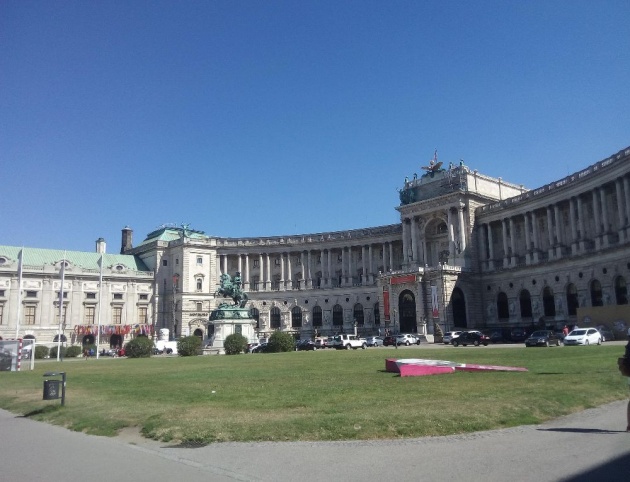 Hofburg Palace in Vienna
In the center of Vienna is Maria Theresa Square and just across the street is Hofburg Palace. According to me, both sights are worth visiting. On the left side in front of the palace is the statue of a horseman. The horse is jumping in the air and the entire heavy sculpture is holding on just the parts of the two horseshoes of the horse. It's a magnificent achievement of the architect. The castle has an inner yard and after crossing it the walking area begins, where tourists can go shopping, try the restaurants or the popular Austrian pastry shops. Some of the traditional Austrian foods one can try are Sachertorte, Wiener Melange, and Wienerwurst.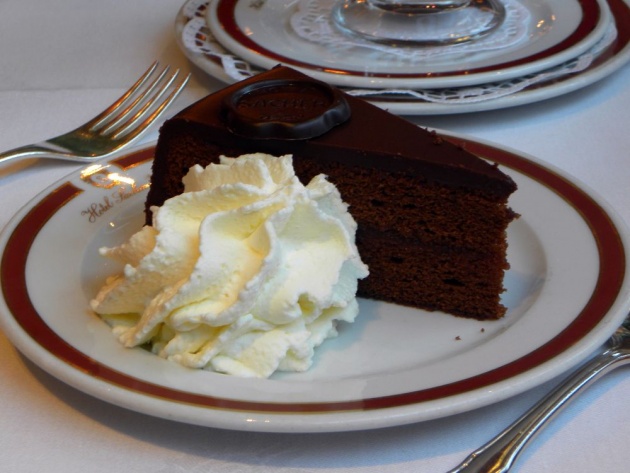 image source: www.google.com
The Prater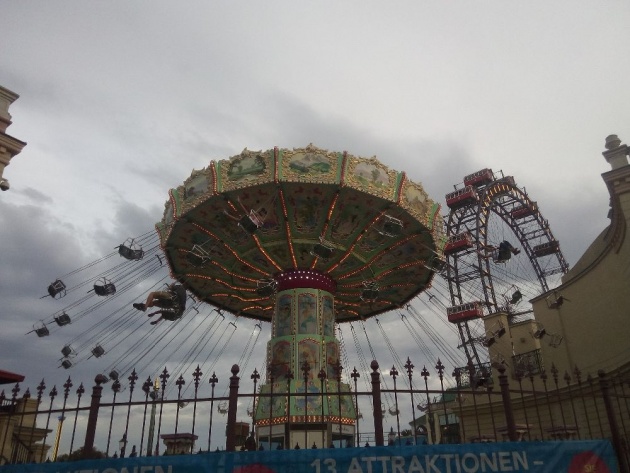 The Prater entertainment park
The Prater was the best thing in my holiday. I believe it's mostly created for children but I was definitely impressed. I've been to other entertainment parks before, in different countries, which had a similar size as the Prater, but that was a long time ago, and I remember very little about them. When I entered this place, I was afraid to close my eyes because I didn't want to miss anything. It's so fun, and I'm sure kids adore all these swings, bumper cars, and toys. I felt for a moment I want to be a child again. They have entertainment opportunities for all ages. Water adventures, rides, trains, roller coasters, cars, many restaurants, a park, plenty of fun stuff and a lot of everything. And, the most important part and symbol of the Prater is the Ferris wheel (or they call it Wiener Reisenrad), which is enormous.
The Wiener Riesenrad (German for Vienna Giant Wheel), or Riesenrad, is a 64.75-metre (212 ft) tall Ferris wheel at the entrance of the Prater amusement park in Leopoldstadt, the 2nd district of Austria's capital Vienna.
I saw other Ferris wheels but they were smaller; the biggest one is at the beginning of the Prater, visible from the street.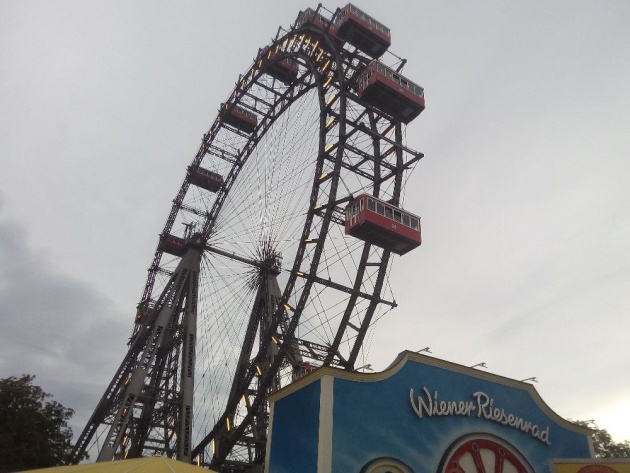 Wiener Reisenrad in the Prater
During the entire trip, I had that strange feeling I'm still in my country. Partially because I was with a Bulgarian group and didn't actually talk any other languages, or because the architecture of both Vienna and Budapest reminded me of that of our capital city - Sofia. After all, the three cities - Sofia, Budapest, and Vienna are all European capitals, they all have similar population and area. Maybe I'm not right to compare them like that, but... that's how I felt.
When we were traveling to Vienna, on one of the intersections, there was a road sign "Bratislava 34 km". And that really made me feel bad because I was so close to another European capital, but had no time to visit it. Still, I know I will go one day, on one of my next vacations.
video source: www.youtube.com
From both countries, I liked Austria more, which seems to be organized in a better way. But I did enjoy my holiday during all four days, even though two of them were meant for traveling. At the end, I didn't want to go back home; I was so happy to take a break from everything again.
Thanks for reading!
- NinaB