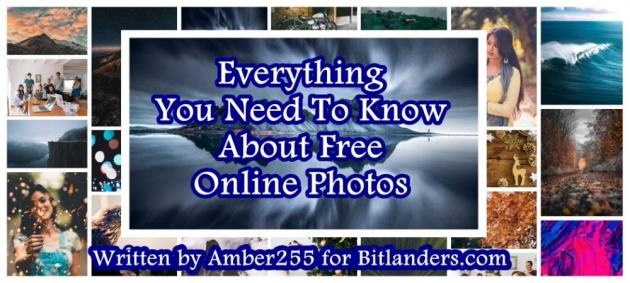 Everything About Free Online Photos, Rules Of Using, And Free Photo Banks
Photo credit: screenshot from pexels.com, Edition by Amber255 via Bitlanders.com
The website image is very significant today. Whatever kind of good service or product you offer, if you decorate a representative website with poor quality, incomprehensible photos, the sales will be less successful. The question is: where to get professional photos if you have not the funds for that? Use special photo galleries that offer free photos. It says there's no good thing for free, but this time it's not true. There is, and even very good!
Thanks to free photo banks, you can quickly find excellent photos that you then use for commercial purposes, and you do not need to name the author. They feature high-quality and great photos, so you can find the one you want instantly.
In photo banks, some photos can be used without restrictions. Such photos are referred to as Royalty free photos or Creative Commons Zero photos (CC0).
Royalty-free, or RF, refers to the right to use copyright material or intellectual property without the need to pay royalties or license fees for each use, per each copy or volume sold or some time period of use or sales.

Credit: en.wikipedia.org
Of course, every photo from the photo bank has a description, and it specifies what license is applicable. Some photos for commercial purposes may only be used if you define the source of that photo. It means you insert a link from where you took that photo or specify the author of the photo. There are such free photo banks that allow you to use their photos without specifying any attributes - neither the links nor the author.
I offer you free pictures sites that are not subject to any restrictions for commercial purposes.
Best Free Stock Photo Sites on the Web (Royalty Free) - Video credit: AnsonA4 via Youtube.com
Rules of Photo Using
If you are thinking to create a website, be aware that the laws in the cyberspace are also valid. Here I would like to highlight free pictures. Every site wants to illustrate its every story, every article or news with a beautiful photo, but those photos are usually taken from just Google or anywhere else where you find a great, attractive photo. Every time we use a photo (not our own), we need to make sure that the photo available for commercial purposes. If you just add a photo from Google search engine to your website without asking the author's permission - you will break the rules. And the owner of the photo has a right to ask to take out his photo, to pay for the photo or even sue.
This means that nobody can use pictures taken by another person without the consent of the author of those pictures.
You cannot even use the photos for your website that you find on social sites.

If you think that a picture of someone from the social network can be used to illustrate the article - you are wrong. You cannot use other people's photos even if they are posted on social media sites. For example, if you took a photo from the profile in the Facebook or other social sites, let's say - the recently seen northern lights, you are breaking the law, and more specifically, copyright.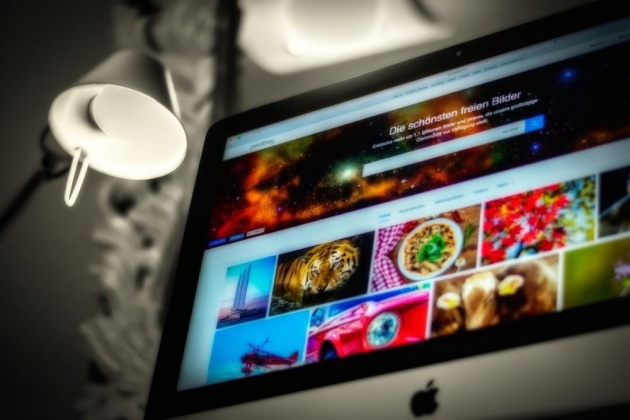 Free online photos- Photo credit: medium.com
The author of the photo may prohibit the use of the photo he has made and may also apply to the court for the payment of property and non-pecuniary damage. Copyrights arise as soon as the picture is created - some childish people are still shouting that copyright must still be registered. There is no need to register - if you make a photo, you are the author of it, and your rights to the photo are created after it has been made.
So, in summary, I suggest that you carefully use the photos on your websites, and it would be best to ask the authors of these photos always whether or not their photos can be used if no publishing requirements or permissions are specified.
And if you are not able to use original your own photo, use the service of free photo banks.
FREE PHOTO BANKS
Stock Snap
Every day, hundreds of high-quality photos are posted to StockSnap. The authors of the site confirm that each of their images is placed under Creative Commons Zero, i.e., photos can be used completely free of charge and without the author's name.
Free images may also be copied, edited, and adjusted, including images that will be used for commercial purposes. The page hosts photos from around the world, although website developers have their own talented photographers.
Although it is not one of the largest websites, you will find the most matching the fashion of today or hipsterish photos. The layout of the site is also much more enjoyable than most galleries offer, making it easier to select matching photos.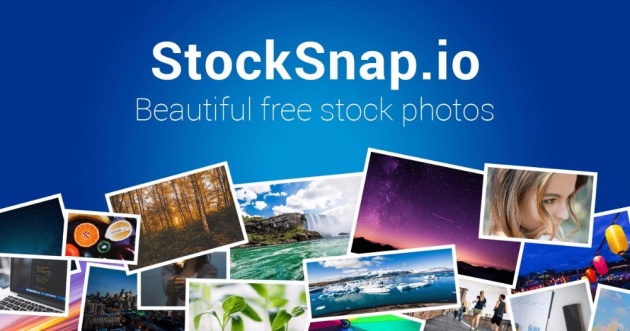 Free online photos - Stock Snap - Photo image: stocksnap.io
Pixabay
Every webpage admin has a very serious problem - how to find interesting, beautiful, and engaging pictures for illustrating your posts. Some people use Google search and risk one day to be caught; others buy from expensive databases. However, sometimes, in the largest databases, you do not find what you need, and not every small business can pay for the pictures. Sometimes it's better to use the money for marketing, not for buying photos. So, the Pixabay can help you here. It's a really great site, and myself I often use it.
Pixabay offers over 530,000 photos, illustrations, and vectors. As written on the website, all images are hosted on the basis of Creative Commons Zero and may be used for free, even for commercial purposes. A website has a search option to help you find your photos faster and more comfortable.
Pixabay offers a slightly larger selection than Stock Snap. It's good if you're looking for a narrower theme, but Pixabay's results also come with fewer quality pictures. So take a good look and try to focus more on matching. A big benefit is that it is one of the few pages where you can find images on medical or cosmetic topics - many free galleries do not have these themes at all. You can search only for horizontal or vertical photos. It is also possible to search according to the dominant color, and before downloading, you can choose the dimensions of the free image.

Royalty Free photos: Pixabay - Photo credit: pixabay.com
Pexels
I know how difficult, time-consuming, and sometimes even frustrating work is to find suitable photos for the website or online store. Especially high-quality photos and strong enough to send the message and attract the visitor's attention to the site. I do not talk about such photos as very happy families. This is not the path we should go to.
Beautiful, high-quality photos for free are a rare thing, but it's a great way to improve website design with a limited budget. Many website users consider the Pexels the best photo gallery for free photos.
Pexels is an online website offering a wealth of high-quality and beautiful images. Website content may be used for Creative Commons Zero (CC0).
The site is fun because tags are used for photo publishing, a user-friendly search engine is created, and in the Discover category, you can see impressive photos sorted into different themes.

Free Pictures: Pexels - Screenshot from pexels.com
Travel Coffee Book
Google often looks like the best, most convenient and first tool for photo search, but I do not quite agree - there are many photos here, but not always they are of good quality, and where else the copyright issue is - you cannot know if you can use the selected photo at all. Luckily, there are many more attractive pages on the Internet from which you can download beautiful and quality photos. Being patient, it's possible to find sites offering quality pictures for free. For instance, the Travel Coffee Book free photos site.
Travel Coffee Book is a great website if you are looking for landscaping photos.
All free images are available under Creative Commons Zero. The advantage of the page is that you can upload your own photos yourself and share your travel impressions with others.
Travel Coffee Book (CC0) is a small collection of 223 travel themed free photos that is slowly growing. Started in April 2014, there is no information identifying who created this website. Photos are added by a variety of people who are described as "travelers all around the world".

Credit: userroadmap.com
Pic Jumbo
Pic Jumbo is a free photo page created by designer and photographer Viktor Hanacek. Photos are free and freely available for personal and commercial use.
The site has an unusual feature that lets you see how the photo looks like when creating one or another poster. This means you can see posters of different styles, and then decide if you want to download an image.
This site offers a similar choice as the Stock Snap. High-quality pictures are well suited for each other, but a greater amount of advertising on the site can bother you. You can also search by category. Unfortunately, on this page, you will find only the most common categories - rest, holidays, people - but you will not find important topics already mentioned - health, cosmetics problems.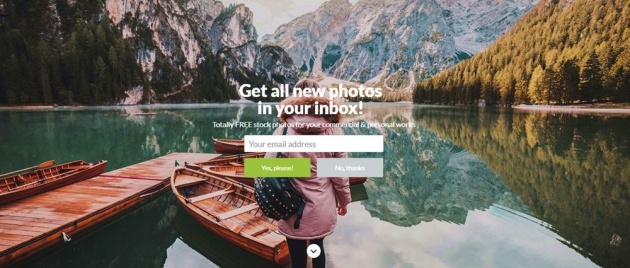 Royalty Free Photos: PicJumbo - Photo credit: screenshot of picjumbo.com
Unsplash
Unsplash is a free photo hosting site featuring top quality images. All photos can be used completely free under the Creative Commons Zero: there is no need to specify the author's photo, and the photos can be edited and used for commercial purposes.
The authors themselves describe the site's principle - famous artists pick 10 photos every 10 days and place them on the site. Unsplash is like the Google button for the feeling lucky! In other words, if you trust the fortune and feel that exactly today the fate will give you a beautiful picture, then Unsplash is a great choice.
The main benefit of this gallery is that the photos are really good quality, most natural images, but the main minus is that photos cannot be searched. In other words, the only way to find something is to manually go through the whole content of the website. However, if you do not need photos immediately or specific ones, you can find really great images from breathtaking natural landscapes to business, technology, food, and other photography.
Unsplash - Get Free High-resolution Photos - Video credit: The Engineer's Cafe via YouTube.com
Negative Space
Beautiful and attractive photos are a powerful tool to make your website, blog or design project successful. However, when you have a tight budget, it is difficult to buy paid stock images. But do not despair! You can still make the design of your blog or advertising campaign unforgettable with free content!
Negative Space provides free quality photos that can be used under Creative Commons Zero. The site is convenient because its free images are categorized as well as the site offers the possibility to use image search.
What is the best thing here? This is the ease of penetration into the gallery of photos, which are sorted by category, position in space and color.
Created in January 2015, NegativeSpace.co free stock photos are a great selection of 924+ high resolution photos including abstract, landscape, nature, and black and white.

Credit: userroadmap.com
Split Shire
A good online post or even message must be illustrated with a strong, attention-grabbing photo that communicates a fair idea. However, you cannot always (or want to) pay for photos. It's great that now, to get a good illustration, you can do it for free. Split Shire is one of the photo databases offering you free service.
Split Shire provides access to free images that can be used for commercial purposes. As a site tells, many photos and images have been used by CNN and thousands of other websites. Collection of stock photos without registration and SMS, made by a web designer. Split Shire offers you free images for any for any purpose: personal or commercial. These photos do not have any copyright restrictions.

Royalty Free Photos: SplitShire - Photo credit: Screenshot of splitshire.com
IM Free
Often you have to figure out where to get free, high-quality photos for your presentation or promotion? Or may you need photos for your website or blog? Use the IM Free photo bank, find a suitable photo, and bring it to your website or blog. The free images are very similar (or even better) to photos you can get on paid sites.
IM Free offers thousands of high-quality photos that are categorized into groups. Use the search box to find the photos or groups you are looking for. Photos are freely available if you submit the proper credit: the name of the author, the copyright sign, and a link to the creative property of the author.
Free Images
Free Images offers really a great deal of variety of themed images and is especially useful if you search for appropriate images for your website design. Unlike many galleries, Free Images have not only natural pictures but also cosmetic, beauty, even movie or road-like images. Free Images claims that you can choose from 389,713 pictures at the moment, which is really enough great deal.
True, the search is a bit complicated, since premium photos are priced and shown on the search top. When looking up, see results Results on freeimages.com. In search, use English terms according to your business area. For example business, people, transport (one keyword at a time)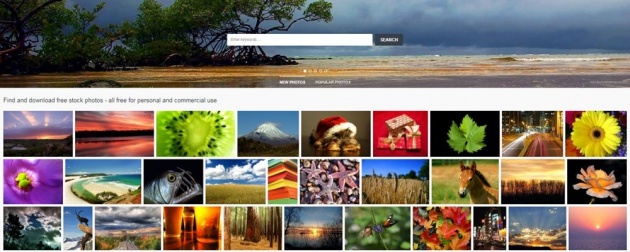 Free Online Photos - Photo credit: Screenshot of freeimages.com
Use Original Photos
Photos that are being used today on the market from the photo banks are becoming less common: companies prefer to use original images and videos for their positioning and communication. This is because, as technology has improved, high-quality imagery can be taken even by amateurs who do not have professional equipment, and photos taken by mobile phones often matching the quality of the professional photos.
Standard photos purchased on photo banks will never match the identity of the company as the original photos would match it, nor will a close relationship between the user and the brand be created.
The same photo may also appear on your competitor's site because the photo bank photos are often not subject to any purchase and usage restrictions.
I recall the recent case announced in Lithuania and foreign media about Lithuania and its motto - Lithuania. Real is beautiful - used photos purchased online. The director of the State Tourism Department had to resign, and for us, it became a clear example of how to create a positive connection and gain consumer trust only if the images are realistic and the user does not feel cheated.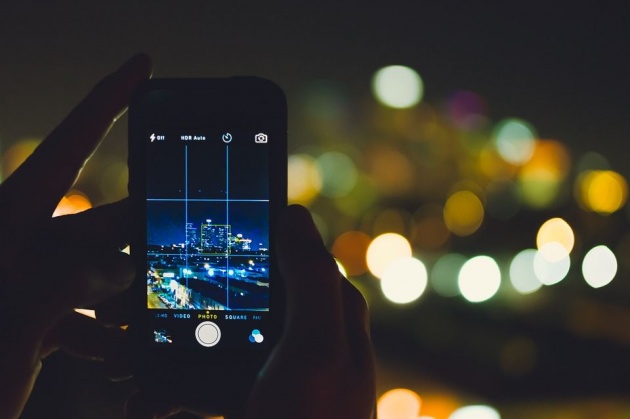 Make original photos - Photo credit: pixabay.com
In 2018, the use of original photos in communication undoubtedly wins the duel - original photos will increase the effectiveness of the created and promoted content, the Likes and Share clicks and will create more confidence in your trademark.
It's important to keep in mind that selected images will carry some important features on your site. They should be chosen with great care because:
■ Photos help to send a message to the visitor;
■ Photos are creating an atmosphere of the site and creating emotions;
■ Photos give a vivid design;
■ Photos make the site attractive to the visitors' eyes;
■ Properly arranged, photos give the site the order and make it easier to use;
■ Photos give you a sense of reliability and quality and help you sell the product.
Taking an image, freezing a moment, reveals how rich reality truly is.— Anonymous

Credit: petapixel.com
On The Final Note
Although now we see the growing popularity of using original photos, without the ability to quickly capture a shot, online photo banks are a great way to solve the problem.
You can find many free photo banks online, so I hope you'll find the ones that best suit your needs. However, do not forget to view the terms of use of any web page photos and make sure you use them correctly. Of course, you can find many other online sites where you can download free pictures - just have some time and patience for the search.
Free photos can be a salvation for a designer or project manager. But remember one main thing: using free photos from the Internet, do not expect that your design will be unique. This means that you risk becoming a clone of your competitors.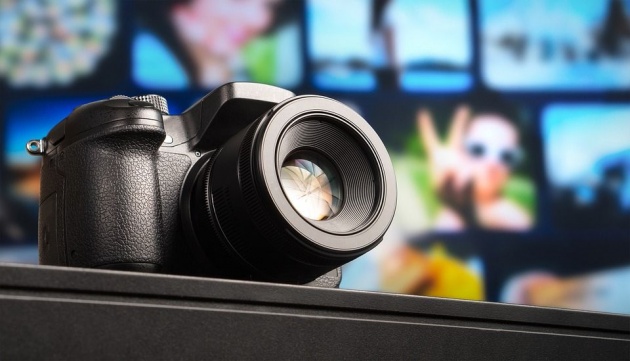 Free online photos - Photo credit: pixabay.com
Internet marketing is improving, and its trends are changing rapidly, so it's no surprise that tools so effective in the past may not be able to deliver the benefits today.
If you previously used photos from the internet banks, maybe it's time to rethink whether you're using effective tools? May the original photos be able to cause a greater impression to customers?
I wish you creative ideas and effective online marketing solutions!
SUCCESS!!!
***************************************************************************************************
Thank you for stopping by and reading my blog.
2018, All Rights Reserved.
You are very welcome to join Bitlanders and share your valuable knowledge and opinion.
***************************************************************************************************