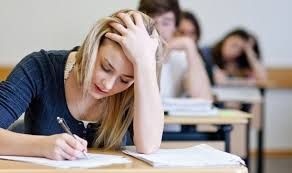 Hello friends how are you.>??
as every one of you know that when there are coming days of exam that time seem different. We get in tensions that what will happen and how papers will come to us.?
The same situation is with me as may in 2,3 weeks my exam will be started. My study is weak as i have alot of other works to do. I also want to give time to my bitlanders friends and some other stuffs, also give time for my study. The final term is tough and it will need more hard work from me as i had not studied with time. so these are busy days for me but any how i am trying to manage these with better ways.
Any how even in my exam days i will try to give some time to my friends, so keep in touch. Never forget your sweet angel friend. Because i like to have friends support and it make me happy.
Remember me in your pray as i need it and pray for my successful life..
Thank you..