Hi bitLanders! James and I had spent half of our day in Tagbilaran City because on Sunday (tomorrow), our eldest brother who's based in Dubai's arriving in Bohol and we all planned to fetch them! Because of that, James and I had to travel to my home province, roam around the city and even do a restaurant, mall, and cafe hopping!
Today's blog is all about what had occurred in that day, the places we visited and some reviews of the restaurants we dined in. Keep reading!
Cebu City to Tagbilaran City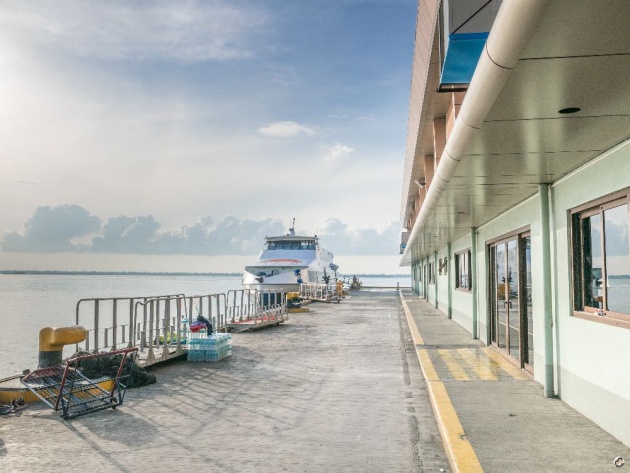 Image credits: Jean Beltran via bitLanders
James hurriedly went back to our unit when he realized he left his cap which had "steemspots" embroidered on it, our trip to Bohol via Oceanjet was at five minutes past seven in the morning and it was already fifteen minutes after six. Five minutes more states the Grab application, our driver was still on his way up to our community.
And just as the cab turned to meet us at the 10th building of the subdivision, James was already back, now wearing the black cap. We got inside the taxi, greeted him while he replied with a disappointment because of the numerous illegally parked cars at the side of the buildings which made it hard for him to really make a u-turn.
Traffic was smooth and in less than twenty minutes, we arrived in port. As James pulled the luggage out from the front seat, some port workers offered assistance which he declined because the weight was just manageable. A long line at the entrance gave us an impression that they had again imposed the No ID No Entry policy when coming inside the terminal. I immediately took my only identification card from my pocket and showed it to the security.
Video credits: Jean Beltran via bitLanders
Twenty-five pesos for the terminal fee, still the same for the past three years or so. I paid fifty for two and off we went to the x-ray machine, dropped our stuff and went into the examination. All was well, I went to the check-in countries in which was not busy, surprisingly! Most of the time, they tellers are not very vibrant because of too many customers.
It was not yet seven but the crew had already published the boarding announcement. Oceanjet is now very strict with their time, I am happy that they don't have any delayed trips compared to before. Both James and I followed the line to enter the fast vessel.
Our seats were marked as 36-F and 36-G. On my left was a Korean boy seated next to his mum, in front was again a Korean citizen, this time a little girl who was playing with her friend or relative, also a little boy next to him. We were surrounded by Koreans! In fact, when I made a 360-degree tour, there were more Koreans than Filipinos from where we were seated in the Business Class section.
The trip took only two hours since our luggage was checked in of which we had to pay Php 50 for the service, we had to wait for a while to claim it. It didn't take that long though and soon enough, we were already headed towards Bohol Quality Mall, we boarded a tricycle.
BQ Mall and Painiting Bol-Anon for Breakfast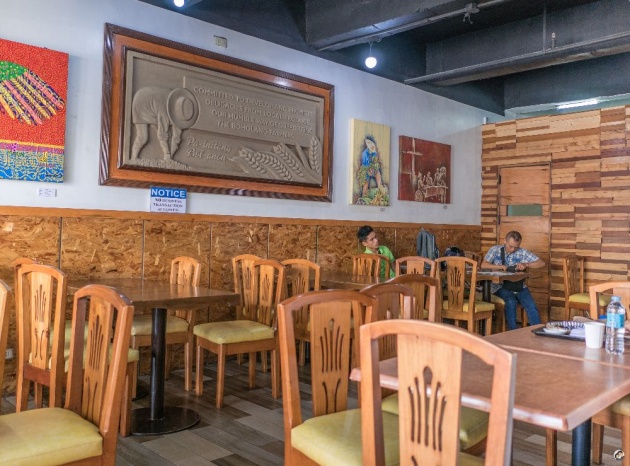 Image credits: Jean Beltran via bitLanders
Our aim here is to roam around Tagbilaran City without this huge luggage. At the entrance doors of the Bohol Quality Mall, a courtesy booth lays, for Php 50, we can leave our luggage, this is actually a win-win agreement because the fee is also consumable to any store inside the mall.
Because we didn't have breakfast, we decided to go extra Boholano, opposite to the BQ Mall is the City Square where the famous Painitang Bol-anon is located, this is a restaurant which offers Boholano food delicacies such as the cassava cake, some sweet sticky rice we refer to as Biko, dishes like Baboy or Baka Hosahos and my favorite, Mais (corn) coffee.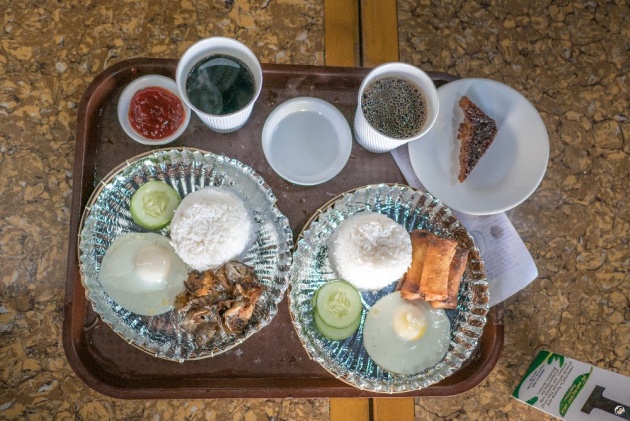 Image credits: Jean Beltran via bitLanders
Few customers were lined up at the cashier, it took some time for us to be entertained and as I scan through their menu, I decided to have a light breakfast, dried fish, egg, and rice together with Mais coffee while James ordered their Vegetable Lumpia with egg and rice as well as Mais coffee at the same time.
Amused by the paintings and some other sweet delicacies displayed, we didn't really bother that their waiting time is quite long. They also ran out of utensils and although I was standing next to the cashier to help me with my request, the young lady was too slow to ask for my need or perhaps she was just avoiding another errand.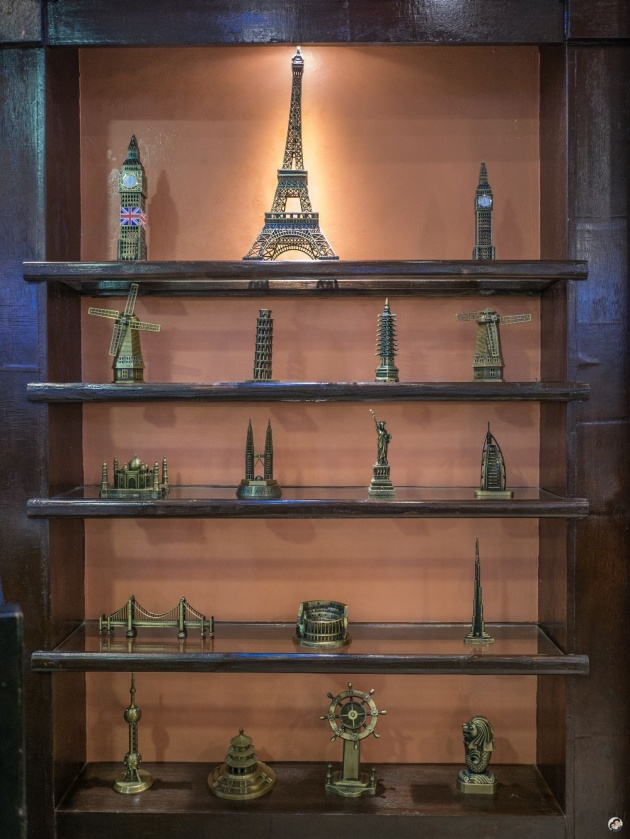 Image credits: Jean Beltran via bitLanders
Food was okay, it was how it was supposedly expected. The Mais Coffee was bitter but this is still my favorite because my maternal grandmother makes these when she was still alive, she'd always make it a point that we can enjoy it, especially in the early morning when we were still young.
Bo's Coffee
Video credits: Jean Beltran via bitLanders
Right, when I was taking photos using our new Canon M20 mirrorless camera, the gear died on me and James demanded we should look for a place where he can charge the device. I scanned through Google Maps and realized Bo's Coffee is just a few blocks away. We walked all the way from City Square to the coffee shop.
I ordered cold Americano and James wanted brewed coffee, I ordered their pour over Sagada Coffee. It was bitter, but the good kind of bitterness. Over the course of two hours, what we all did was sip coffee, read a book and edit a video!
Gerarda's Family Restaurant For Lunch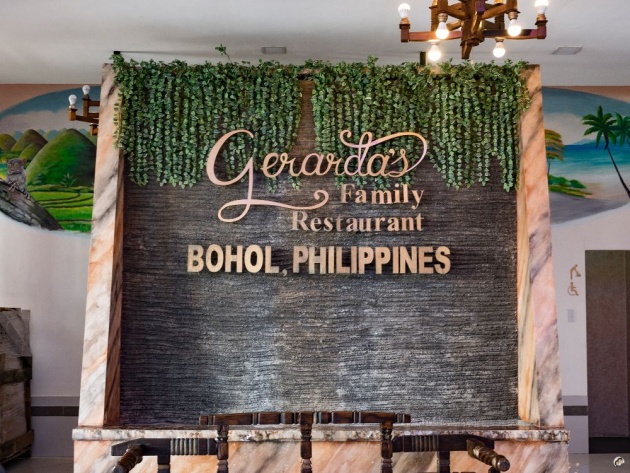 Image credits: Jean Beltran via bitLanders
By lunchtime, our stomachs requested Gerarda's Family Restaurant . Through a tricycle driver, we learned that there are two branches for this restaurant, we went to the new one because we believe the new one does have a fresh ambiance for sure.
Outside, a huge Narra tree stood still with its branches spread out to the heavens while it covers the establishments which cater hundreds if not thousands of customers on a daily basis.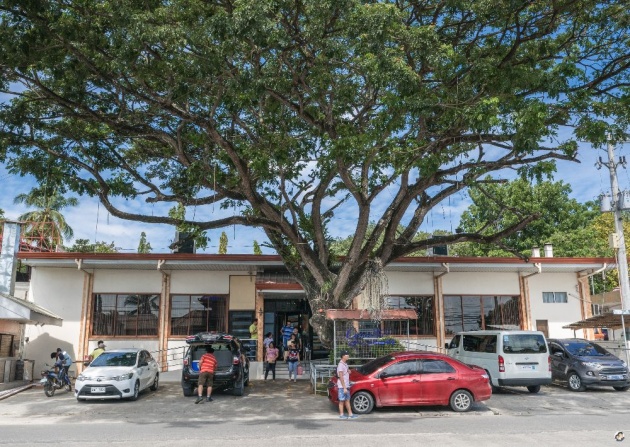 Image credits: Jean Beltran via bitLanders
A blue printed name that states Gerarda's Family Restaurant can be seen below the tree. Coming inside, only one door has access to the interior. It was confusing which restaurant to be referred by because it also has Papa Kingko's Dining Hall. But as per the staffs, they are just the same.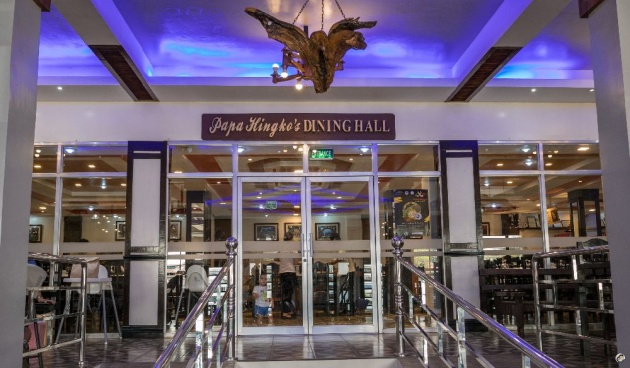 Image credits: Jean Beltran via bitLanders
Anyway, James and I ordered our favorite Kinilaw and a new one which was called mixed seafood, it's just a chop suey style of cooking but with nothing but just kinds of seafood and mushrooms.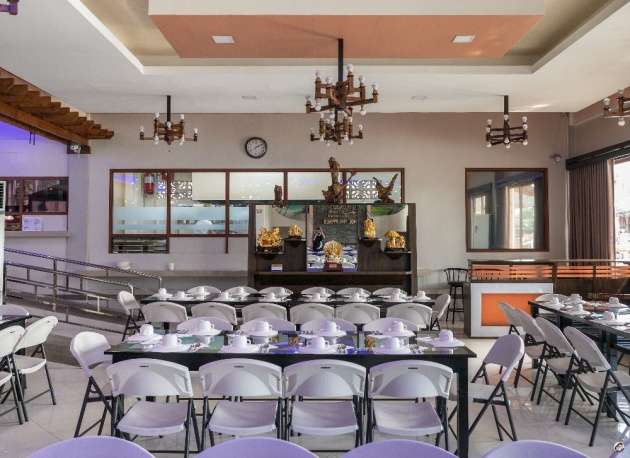 Image credits: Jean Beltran via bitLanders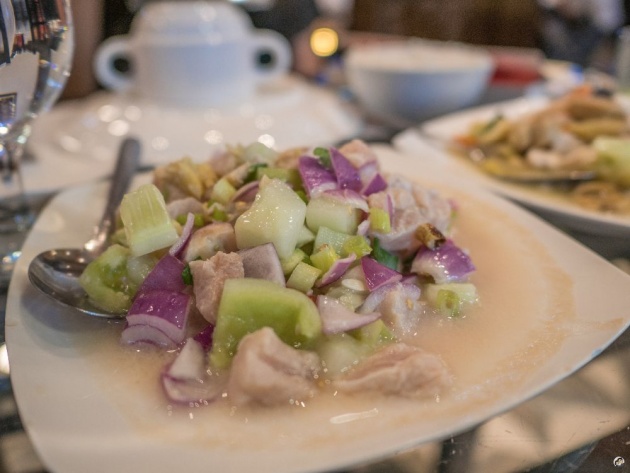 Image credits: Jean Beltran via bitLanders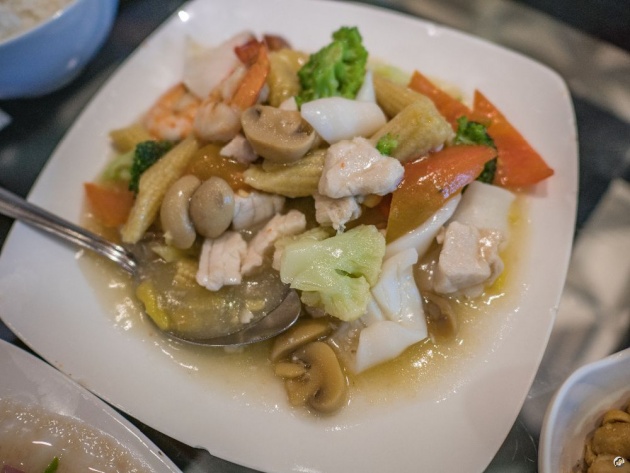 Image credits: Jean Beltran via bitLanders
I was fully satisfied with the dishes while regretted the item on the sofa but I had to admit that space was crowded and noisy. But I can recommend it as the ambiance is nice, the staffs were very accommodating and were easy to communicate with.
______________________________________________________________________________________________
This blog entry was written and published by Jean Beltran-Figues for bitlanders.com.
Join me, click here to sign up and claim your $1.
Let's talk about cryptocurries: altcoinstalks
Are you a traveler? Book your next hotel through Airbnb and claim your ₱1,600 : jeanf3125