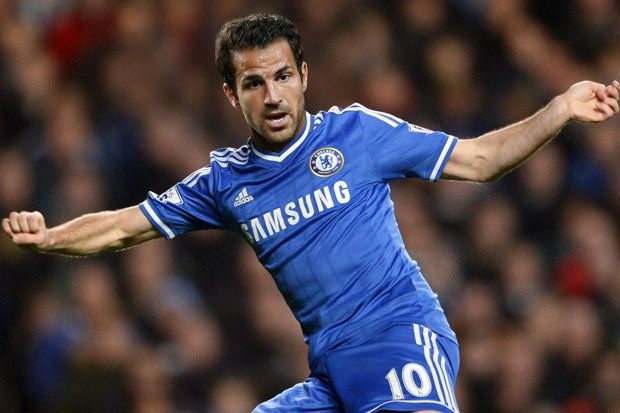 Cesc Fabregas felt our 4-2 victory over Swansea City was made all the more significant given the results for other teams expected to be challenging for honours.
The Blues made it four wins out of four, coming from behind to beat Garry Monk's side at Stamford Bridge and preserve our position at the top of the Barclays Premier League table.
Fabregas assisted with our first two goals, both scored by Diego Costa who went on to net a hat-trick, and explained the importance of the win.
'Obviously we wanted three points as usual, but the more we take advantage of our rivals the better,' he said.
'We know it doesn't mean much because there is still a long way to go but we knew [before the game] Manchester City and Arsenal had dropped points so it was very important.
'We didn't start very well but in the 15 minutes after we conceded the goal we woke up. Sometimes it's too late, so that's a good lesson for us to learn for the future.
'We were not pushing the right way or defending the way the manager asked us to. In the end he just made some changes which helped us become more comfortable without the ball.'
The Spaniard has enjoyed an impressive start to his Chelsea career, with his impact on the side from the centre of midfield one of the main reasons we've looked so dangerous going forward.
'I feel comfortable, I feel good, I feel happy,' declared Fabregas. 'The Premier League season is very long so we have to keep it up until the end.
'What I want is to win titles, that's what's most important for me, it doesn't matter who scores, who assists, who defends. The most important thing is that we are a team