The desire to think BIG explodes in a multitude of constructed squares, aligned in patterns that are set in motion and transformed into three-dimensional animated slides, swirling down into a wonderland where the child within manifests a sense of playfulness that extends into a non-interrupted growth. Similarly, a couture collection evolves through the imagination of innocent thoughts, left to brew in a creative heat wave that develops into elegantly realized pieces; wearable statements of the mind and body experience. The presentations visually vocalize the story from which the ensembles are inspired by, reaching the peak of the once unimaginable possibilities, and seven minutes later, have silently inspired an overwhelming confidence in the hearts of all whom appreciate the act of wandering. Marc Jacobs is a designer that molds each fragment that travels through his creative universe, using a simple string to produce a mosaic fitted to exude grandiosity at every level of fashion's escalators.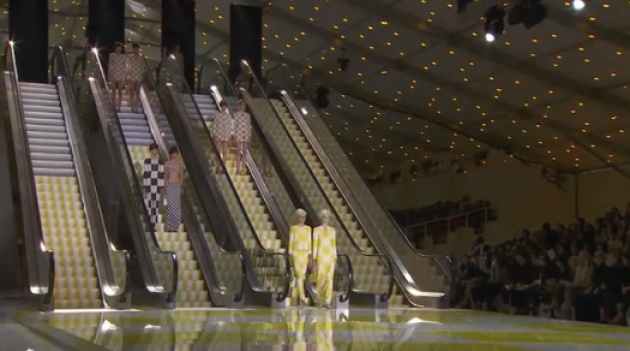 Louis Vuitton's Spring Summer 2013 Pret a Porter Womens' collection, shown at Paris Fashion Week, examplifies Marc Jacobs' undeniable ability to transform a presentation into his vision of jaw dropping experiences. The installation of four escalators acts as the silver platter, carrying the displayed elegance is paired to enahnce a dynamic dialogue between shape and movement. Surely creations are divine realisations of an individual's thoughts, but sources of inspiration influence the taste of the batter that is then blended and baked to perfection to resound an evolved familiarity, allowing one to reminisce.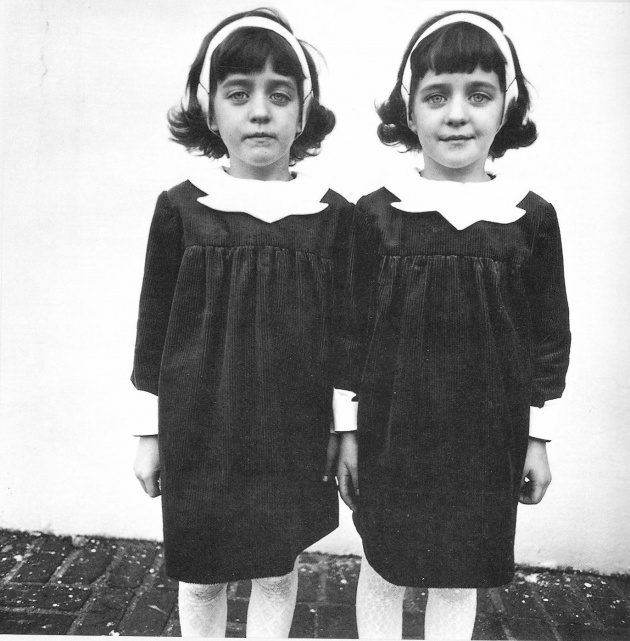 The choice of two models walking side by side, dressed complimentary to each other, holds particular referencial meaning to the photographs of twins and the unusual characters that attracted Diane Arbus. Marc Jacobs married twin features with electronic melodies that allowed for a bizareness to be appreciated, dancing on a runway of yellow and white checkboard surface that resembled the FAO Schwartz piano that holds the rhyme of many hearts.  If only the models' steps matched the sound of the composed notes by colored candy cane heels, what a world to get lost in.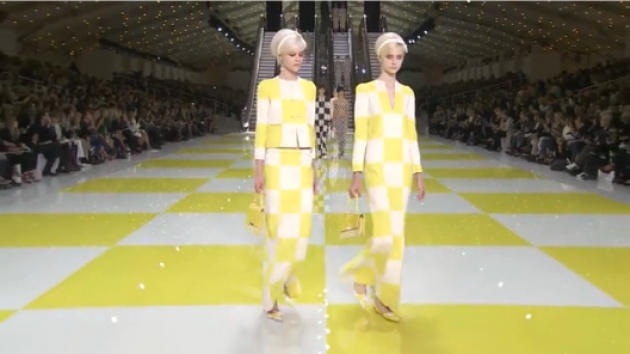 As each pair of tailored couture walked towards the edge of the runway platform, the contrast of patterns absorbed one's peripheral range, leaving the mind fully immersed, transcending the present world into the futuristic arrangement that speaks to all degrees of understanding a fantasy. The seven minutes of adventure provide just enough time to savour every flavor of the walking lollipops, and when the lights  went down, the realms of dual worlds continued to be explored.