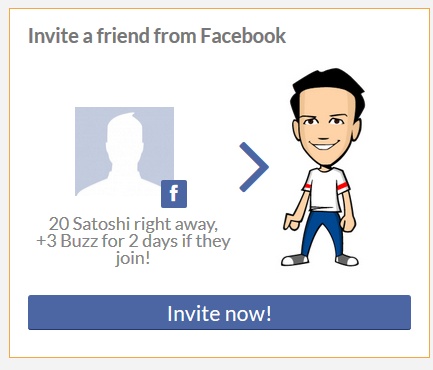 "Did you miss me?"
Aha! I did!
Well oh well something's back on our homepage here in bitLanders and that's one more reason why I have to comeback and be reunited at full heart with this site.
There are more reasons why this is better than the previous one.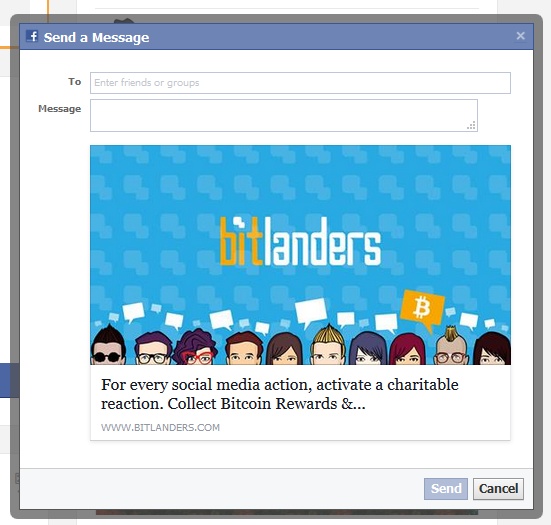 First, you can now choose whoever you want to refer. To those who have not seen this option before, bitLanders connects to our facebook account friends list and randomly selects one of our friends everyday. But it is much better now because you can select whoever you want.
Second, you can also sent it to groups! Oh wow this is just amazing because if you post something on a group, there's a great chance that more than one can see it and can be referred! Which means, more buzz scores!
Third and I guess this is the most important one among the three benefits. It provides +20 satoshis to a bitCharity! How cool is that?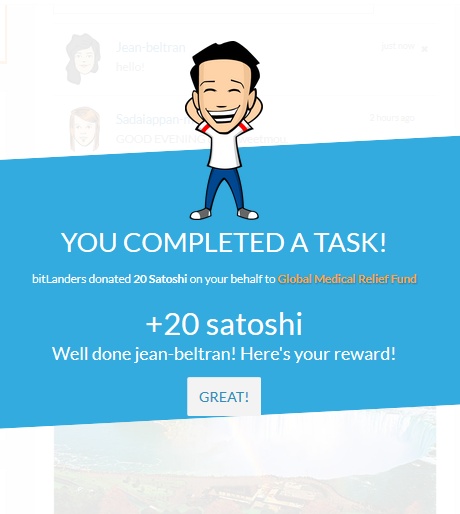 Unfortunately, they would provide +3 buzzes only but that is alright. I have to first check if the number of buzzes for the invites are still limited or if it is already unlimited this time.
Invite now!