It's the start of the April fools and although people tend to fool others with this day, I on the other hand decided to share what I have earned for the previous months, this isn't a joke. I want to start on the month of February, I will be sharing the earnings for March on the start of May and so on.

So, here are screen captures of my earnings which were redeemed on the month of February. We will compute the total amount later on. Please also note that during this month, the cricket fever was launched and so the reason as to why I got big earnings too!

Also, the earnings are based on the day it was redeemed regardless if it was received on March as long as it was redeemed or requested within February, I still consider it as a Feb earning. This does not include those which were invested like those I bought for gems and others, this is solely the ones which I had received as cash.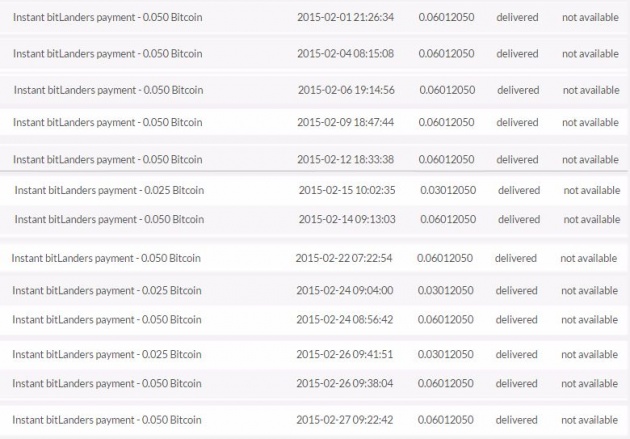 10 x 0.050bitcoin
3 x 0.025bitcoin
Total amount: 0.575 bitcoin which is around 6000+ in Philippine peso, this value is dependent of course of the bitcoin market price.
All of these were sent to my bitcoin wallet and although bitcoins' value changes in a daily basis, I am super thankful for bitlanders for showering me with blessings!
My main goal as to why I had posted this is to inspire. Hope we can together earn more here in bitLanders!