There's only one thing I don't like about the Corner... and that's having to make a decision about which dish to get. From the South Indian Spiced Pulled Duck, to the Chorizo Burrito, the Corner has their food down to a science.
One of my all-time favorite dishes is the Flaky Flatbread. A true delicacy, stuffed with Sautéed Spinach, Caramelized Onions, and Smoked Gouda Cheese, smothered in the greatest Hollandaise sauce on Earth.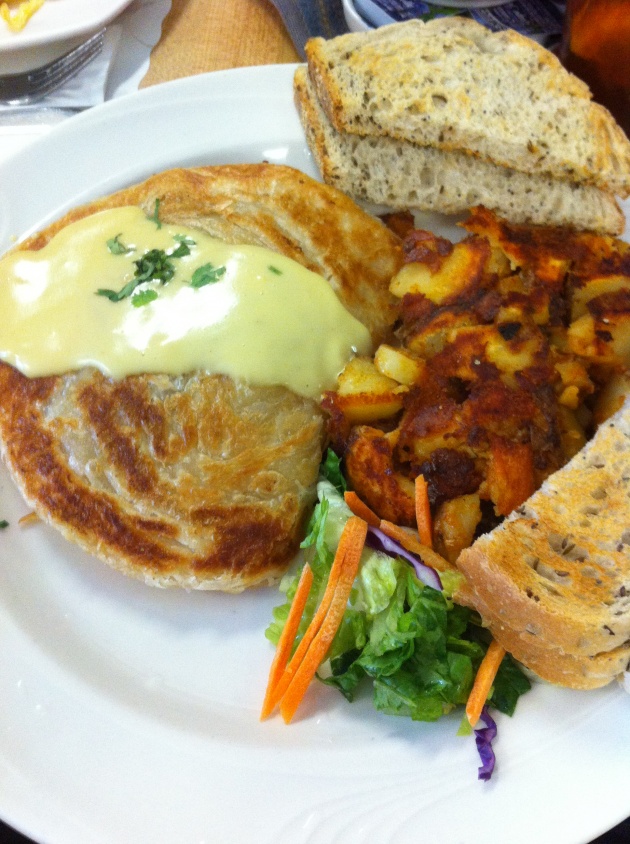 Served with homefries, this meal will leave you incredibly satisfied and coming back for more. (I can't stay away)
A trip to the Corner is highly recommended, and if you choose to go, be sure to get there early because Sunday Brunch is known to have a line out the door!