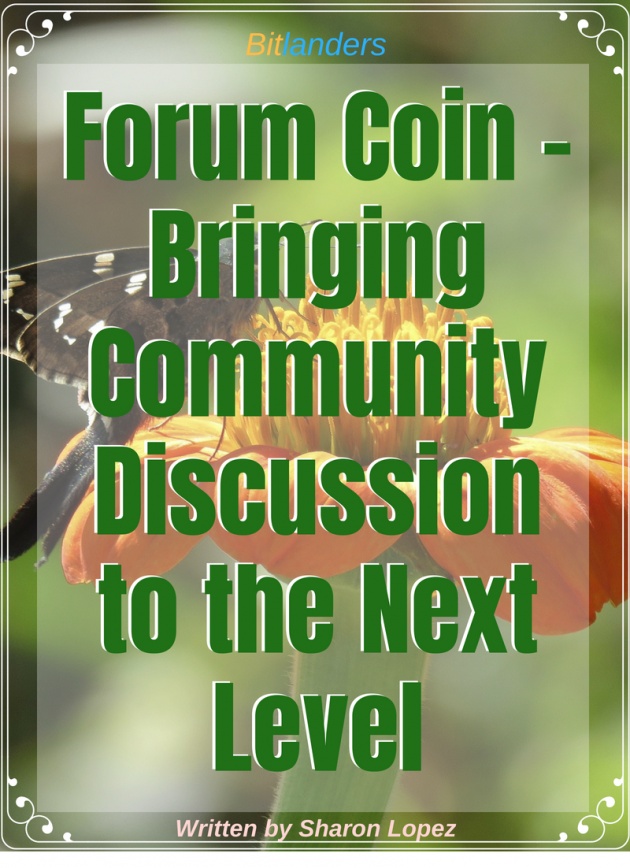 Image Credits: Sharon Lopez via Bitlanders
At a first glance, you would think that this is one of the typical forums online that opens up every now and then and soon after several months of operation, will just stop paying the members and could nowhere be found. A friend of mine invited me to join Forum Coin last October of 2017. After completing the required number of posts that would entitle my referrer to have a 25 Forum Coins as an incentive for inviting, I seldom visit the site.
From time to time, I would go to the site to find new ideas or to search the answer to some questions related to online earning. A community discussion board like Forum Coin is a good place to find an answer.
Forum Coin is an online currency which can be earned by Forum Coin members through participation in the discussion and other activities. Forum coin is a paid-to-post site where members earn coins from posting relevant answers to the topics.
Image Credits: Forum Coin
Because I wasn't that active, I earn a small amount. the rate per post is not enough to motivate me to devote more time to the site. I came whenever I feel that I want some interaction with other members or just when I feel I want to.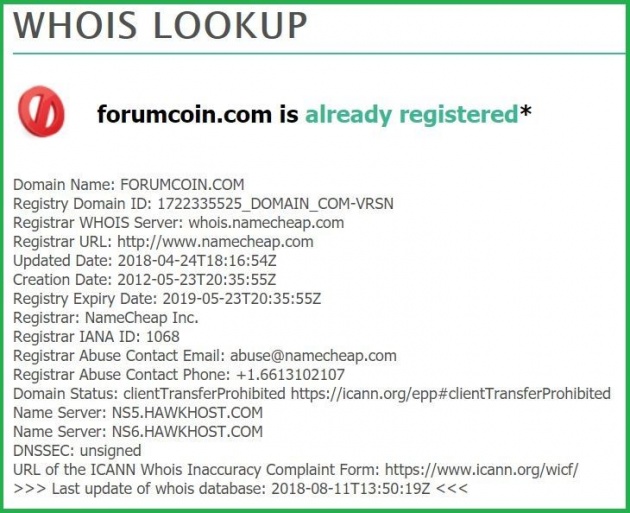 Image Credits: Sharon Lopez via Bitlanders
(Screenshot from Whois.net)
I continue this style until I caught a glimpse of the date of a certain post. The year was 2013. So, this is not a new site contrary to what I was thinking of! I started digging into the history of the site. I found out that the Forum Coin was created in March 2012. Because of what I discovered, I started learning more about Forum Coin.
How to Earn from Forum Coin?
The site offers several ways in order to earn. Here they are:
1. Provide Service or Products to the Forum Coin Classified Ads and Exchanges Forum Section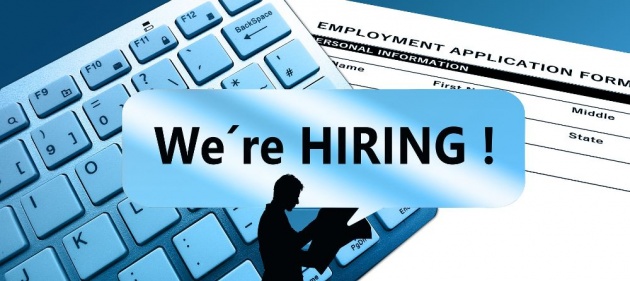 Image Credits: Geralt via Pixabay
It is an area where other members post their ads such as writing reviews, performing a simple task which includes but not limited to signing up to a site, liking a page or commenting. You can find a lot of ways to earn. Other site owners who are also members of the forum are posting different tasks which would entitle a member to earn additional coins.
2. Participate in the Forum discussion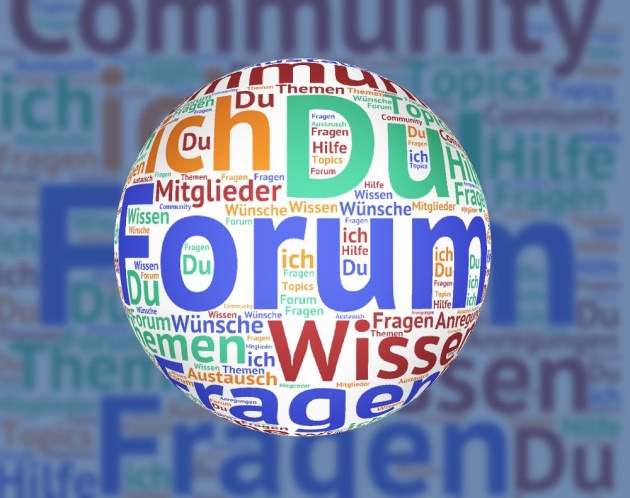 Image credits: Sophieja23 via Pixabay
There are several parts of the site where members can post their topics or provide an answer to their chosen topics. The rate of post varies depending on which topic you participated in the discussion.
Here are the rates they are giving based on the topics:
General Chat - Off Topic: 1.0 ForumCoin per topic and per post
CGT - Computers, Gaming & Technology : 1.0 ForumCoin per topic and per post
Webmaster Questions, Discussion & News: 1.5 ForumCoin per topic and per post
Business, Money & Wealth - BMW Forum: 1.5 ForumCoin per topic and per post
New Member Introductions: 1.5 ForumCoin per topic and 1 ForumCoin per post
Posts in other forum sections also reward ForumCoin, but in smaller amounts, generally 0.25 to 2 ForumCoin per post and per topic.
Source: Forum Coin
Note: The rate is applicable to the first 10 posts you make. After the 10th post, the rate will be adjusted.
You may refer to the video below to know how to start a new thread with the site:
Video Credits: Forum Tv4 via YouTube
3. Earn by Referring Friends to the site.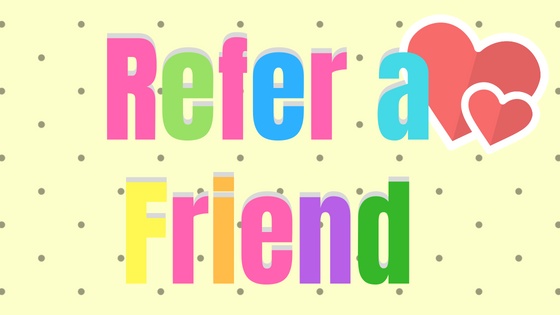 Image Credits: Sharon Lopez via Bitlanders
Forum coin has a referral program where they give a reward for inviting friends to join the site. Every referral you bring to the site will entitle you to 25 Forum Coin. The amount will be credited to your account when the referral has posted at least 20 posts in the forum.
4. Become a Writer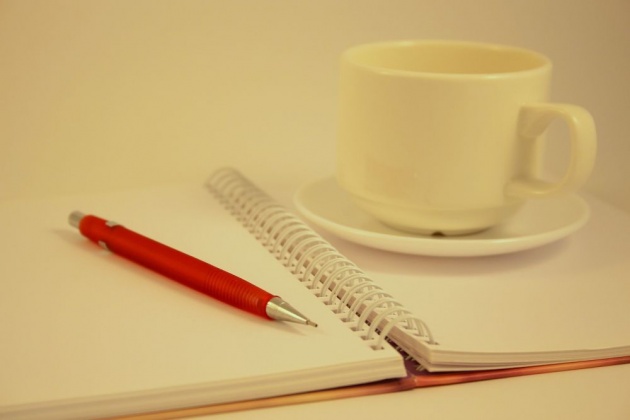 Image Credits: Mira Cosic via Pixabay
Forum Coin also offers rewards for writing articles and tutorials that could provide help to others. The article should contain at least 500 words and must be interesting and useful. Before a member can submit articles, they need to apply to become a member of the Article Writers Group.
The selection process will take into consideration several factors before you would be allowed to join the Article Writers Group. This may include, the letter of application you submitted, how long you have been on the site, quality of other articles you previously wrote with others sites and how well you follow the rules within the site.
Once accepted, you can submit one (1) article per day. You can earn up to 150 forum Coin per article you submitted. Upon submission, you will be given 50 coins and the other 100 coins will be credited to your account as soon as your article get 20 replies and at least 300 views.
5. Claim Additional Coins from The Forum Coin Faucet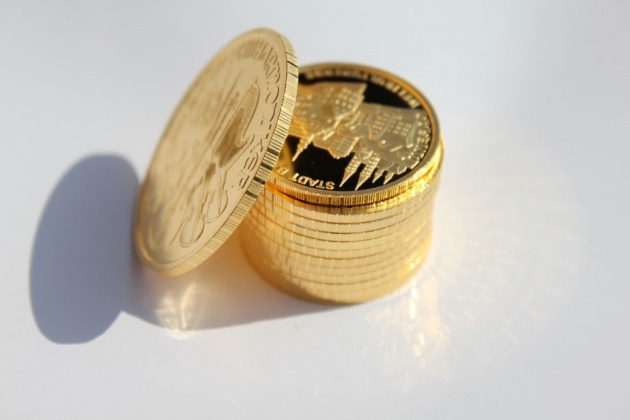 Image Credits: Feiern1 via Pixabay
This is the first time that I encountered a forum with a faucet where a member can claim coins by just being active. Earning coins is so easy! Just visit the Forum coin Faucet and claim every 5 minutes by solving the captcha. A .04 coin will automatically be added to the main balance. It may be a small amount but having an additional way to earn is truly impressive.
How the Site Pays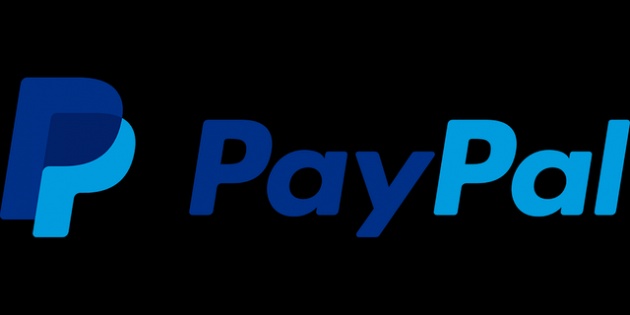 Image credits: Copyright Free Pictures via Pixabay
As soon as you reach 500 Forum Coins, you can request to exchange it with PayPal fund by sending them a message with your PayPal email address. The 500 Forum Coins is equivalent to $5. You can request if you reach the minimum or you can wait to have a higher payout.
Here is a screenshot of the latest payment I receive from the site: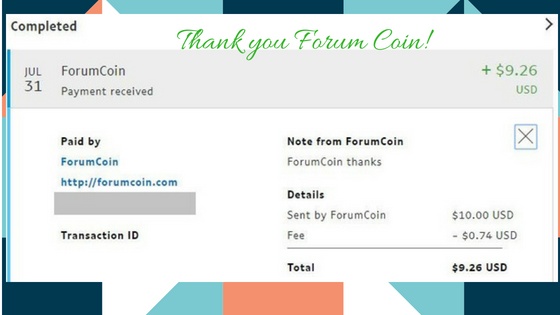 Image Credits: Sharon Lopez via Bitlanders
Forum coin may not be a high earning site but we can have it for additional income and a good source of information.
Here is a short video showing my posts with forum Coin:
Video Credits: Sharon Lopez via Bitlanders
If you have questions about the site, please let me know at the comment section. You may join me if you are interested by visiting HERE.
More from this Author:
-oOo-
DISCLAIMER: The views and opinions expressed in this blog post are that of the author and does not in any way represent the agency or department she currently belongs.
ADDITIONAL NOTE: The sites mentioned in this post are for information purposes only and links are provided for easy access. The author does not receive any remuneration from the said companies or sites.
______________________________________________________________________________
Written for Bitlanders
by Sharon Lopez
Date: August 12, 2018
Visit my blog profile for more BLOG POSTS
Let's connect on Facebook
Want to earn from sharing your opinions through blogging? Join us in Bitlanders and claim your 1 DOLLAR REWARD upon signing up. CLICK HERE TO JOIN