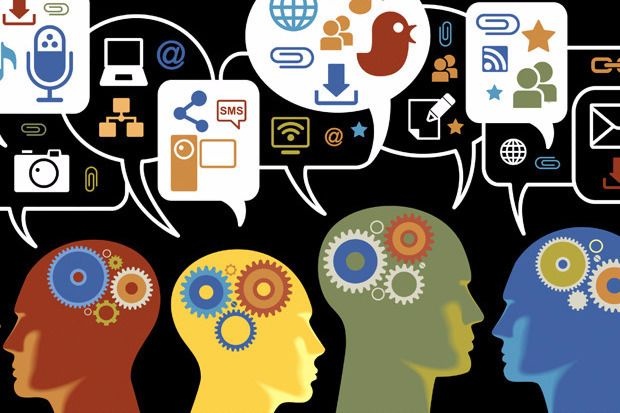 Partnerships and easily integrated services will power the next era of business collaboration, according to Box's chief executive. Little room exists for application consolidation
Enterprise software makers have tried to blend social tools and consumer technology for at least a decade. It's been a slow process, but by 2020 the biggest names in business software will likely be well-known consumer brands, instead of the stalwarts that dominated the market for decades, according to Aaron Levie, CEO of cloud storage service Box.
Outsiders are redefining the future of workplace collaboration, and some of these companies, including Facebook, are focused on specific tools or technologies instead of platforms that try to serve every business need. The one-vendor-for-all-things-enterprise approach has no place in today's business landscape, Levie says.

"When you have providers of technology that focus on a specific area and build a best-of-breed technology, we just know empirically that customers get more innovation from that provider than a company that sort of has a 'Swiss Army Knife' where they put everything together into a gigantic portfolio or suite," he says. Vendors that offer a selection of tools "don't focus on the innovation of every individual product, because their value proposition is the collection of tools that makes the whole system useful and powerful."
Businesses want specialized tools from different vendors
Enterprise software underwent a "decoupling of capabilities and technologies" during the past decade, according to Levie. Many modern businesses buy applications for HR, CRM, productivity, collaboration and IT management from individual firms that specialize in those fields. Having one vendor provide multiple tools often "leads to inferior versions" of those products, Levie says.
[Related: Facebook at Work finally launches as 'Workplace']
"Customers get way more innovation because of choice, and that choice drives the need to have our technology be able to work together," he says. "We're entering an era of enterprise software where I want to be able to mix and match my tools from a set of vendors that might be five, 10, 20 different applications that I want to work together seamlessly."
Facebook is taking a partner-centric approach to its first foray into the enterprise with "Workplace," its new social productivity app for business. For example, a group of partners companies that has already earned the trust of IT leaders provides the specialized tools and services in Workplace, such as file storage, document management and secure identities, according to Sean Ryan, Facebook's vice president of partnerships.
Business collaboration: Integration over consolidation
Other consumer giants, including Apple, also aim to deepen their ties in the enterprise by riding the strengths of established vendors. Since 2014, Apple inked deals with IBM, Cisco, SAP and Deloitte. Google, which has sold software to businesses for almost a decade, relies on partners to a lesser degree, because its G Suite of apps is more comprehensive, with tools for messaging, email, calendar, contacts, office software and storage.