Opportunities come infrequently. When it rains gold, put out the bucket and not the thimble."--Warren Buffet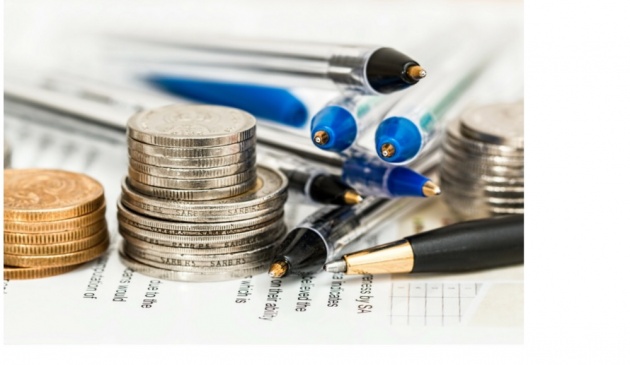 *Image is from Canva
The world is filled with great opportunities, but not all people can see that and the chance of missing it is on large scale. I have missed a lot, and regret it, but nevertheless, I have to learn from it. Since then, I have always see everything that I buy as my investment.
Here in Bitlanders, we have gems that we use in order for us to have our submitted blog, videos or photos be reviewed by Hillary. At first, i thought it is one crazy idea to have ten gems on each submission but in the long run I have appreciated it, though I am still wishing to get that coveted 5 star review on my blogs. Though I have read some microblogs regarding how that ten gems with every blog submission can be fair or be justified and here is what I have seen and experienced.
Aside from that, we also can use gems in purchasing items that will give us extra buzz scores. with gems, we can do a lto of things that can make us earn more here in Bitlanders.
Gems and buzz scores.
The gems that we buy on the shop is like hitting two birds with one stone. First is that we have gems that we can use for us to be able to have our blogs, pictures and videos to be reviewed and the second is that, in every purchase, we get buzz scores at the same time. Isn't that great? The more gems we buy, the more of our buzzes that we can get, and it lasts for 5 days.
On my case, I was reluctant to buy gems before, thinking I should be just redeeming rather than buying gems, but seeing it more than an investment it made me step back, did a lot of thinking. During my first few weeks here, when I just got back, I have spend all my earnings for gems, even uses some of my paypal savings just to get a bunch of gems, and as I look at what I am earning now, I am seeing my "ROI" or Returns of my Investment.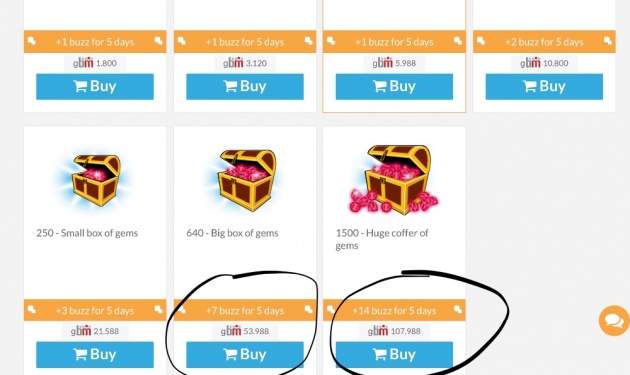 *Image is grabbed screen by Rain Tajon
My earnings are put in gems, the gems are used to submit blogs and photos and what have happened was, my buzz score went up and before I knew it, that from my daily earnings of around less than a thousand kbm, now, I earning at average of 2,500,000 kbm or $2.5 per log in. Do you see what I have been seeing?
With every purchase of gems, you get buzz scores for 5 days,and if you see the store, the more you buy with gems, the higher the buzz score is, not just that, if you try to do the math, you can save more of your earnings when you buy gems that are in boxes or coffer. Yes, try to think of it, the savings, the buzz scores, how much will you be getting after?
We are required to pay ten gems in every submission of blogs right? Aside from the daily quest, which gives us three buzzes, after the review, we may get not the same amount of gems that we paid, but come to think of it, we get the buzzes still. And despite the fact that i haven't got a five star review from Hillary, I am not stopping myself from writing blogs, honing more, learning more. Seeing gems as an investment, it will be hard to put it on waste but harder not to take some risk and have my gems stay in cold corner of my profile. I just have to do my best with every blog, and not just bog for the sake of submitting one and getting a buzz score, I have to be THE BEST THAT I CAN BE.
Read the Content review here:content review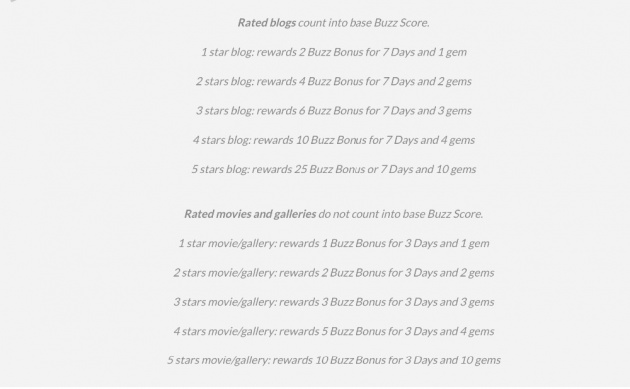 *Image is grabbed screen by Rain Tajon
Gems and Crown.
When Mickey posted a blog about the crown, in celebration of Epiphany, I was quite hesitant.Spending 500 gems for 30 buzz scores, then I read again. I did the math again, yes, I always do some math, maybe I am not good in taking risk, or maybe my frugality has to do with it but it does sounds like it is hard to take. But with the buzz score of 30 for 180 days which is roughly for 6 months, I told myself, "why not?".
Since then, I keep my eyes on my gems, my money and my daily earnings. But the timing was not cooperating for me, or maybe I thought it that way. My family had come over and with such busyness, I haven't submitted that much blog, even missed one log in, and it caused my buzz score to go down from the 3,000,000 kbm, it had gone down to just more than 2,000,000. Yes, I have lost an amount that I am expecting to be used to purchase gems.
My earnings went down a bit, but I am glad that I still have amount on my paypal account. When I am computing my possible daily earnings plus my paypal money, the check the store, I see the gems in big box. The amount that I have to pay is equivalent to my one month allowance--food and money, quite heavy on my pocket, hard to think about it, it is insane. But I get back with my sanity, I told myself I will be fine since I just got my bonuses, I will be fine for one month still, more than what I really need even after deducting my utility bills. I bought that gems, got a seven buzz for 5 days and have got a lot of extra gems after the 500-gem worth of crown.
The day has come, I bought the crown, spent 500 gems without batting my not so good eyelashes, and I got that 30 buzz scores.
When I checked my daily earnings last night, it went higher. And that 500-gem worth of crown is worth it.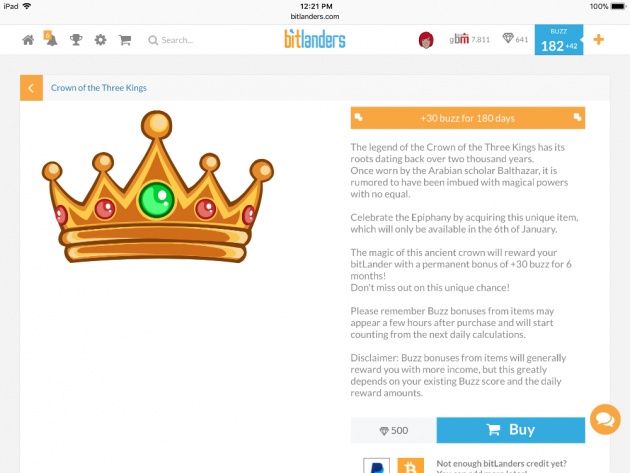 *Image is grabbed screen by Rain Tajon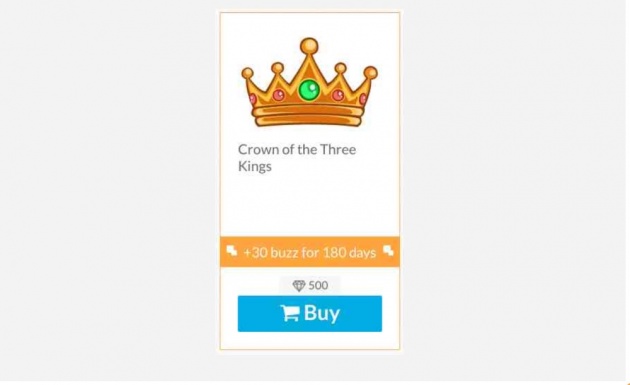 *Image is grabbed screen by Rain Tajon
My Pieces of Advice.
If we buy for the sake of buying, well, it is not that okay, but with every purchase that we do is we think more than just buying, like investing every single cent that we spent on it, it is really great. And it should be that way, because we will be giving more extra care in not to waste or take that item that for granted. We use it more in the best way possible.
Just like the gems here, it is not a waste of spending and using gems in every submission, it will be like that if we are careless in using them. THINK WELL and BE WELL!
Be selective in your battles."--Brandi L. Bates
*****************************
Until next time! Thank you for reading!