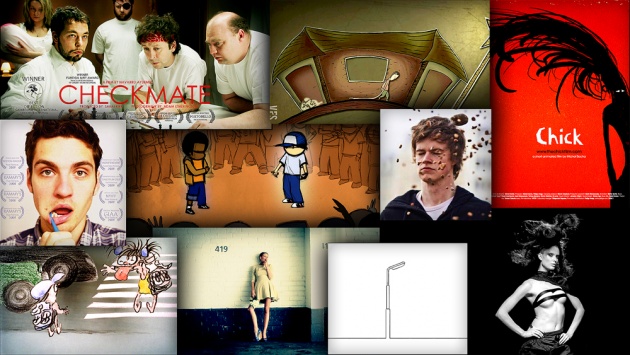 Happy weekend, everyone!
This week, we are catching up with two of our filmmakers, re-watching their short films, and getting updates on their newest projects.
Matthew Thompson is a filmmaker rumored to never sleep, which can be quite useful when you are an over-achiever spending your time directing videos along the East Coast. He worked on music videos, commercials, and national campaigns for Converse and the Boston Celtics, but he joined out platform with 3 short films a couple of years ago. Thompson's film Toothbrush, which explores missed connections, is currently hopping from festival to festival. We wish Matthew good luck and success!
The second filmmaker we are happy to re-discover this week is Andy Parker. He turned his Web TV into a fortress filled with his surreal stories and dark short films. You'll enjoy Connect 4, his last comedy movie, where a young girl finds herself playing a game against an illusive opponent. You'll also learn more about his filming process and how he turns ideas into moving images through his videos and blogs. Start with Highway Man, and don't miss his acting tips and useful online links for filmmakers.
Last but not least, the top 8 movies of the week are:
Streetlight by Tomas Schats
Zebra by Antanas Janauskas
Longing by the Vancouver Film School
419 by Vincent Vesco
Chick by Platige Image
Gourmet by Tak Kuroha
Floor Kids by Jonathan NG
Checkmate by Navarro Aydemir
Check out our latest success story about filmmaker Mark Kuczewski, you'll see how he has generated up to $16,000 with his Web TV. He gave us a brief interview about his work and how he used his earnings. Follow his example, set up your Web TV, and finance your projects. Contact us at info@filmannex.com for more information!
For recent updates and short films, follow us on Facebook and Twitter.
The Film Annex Team