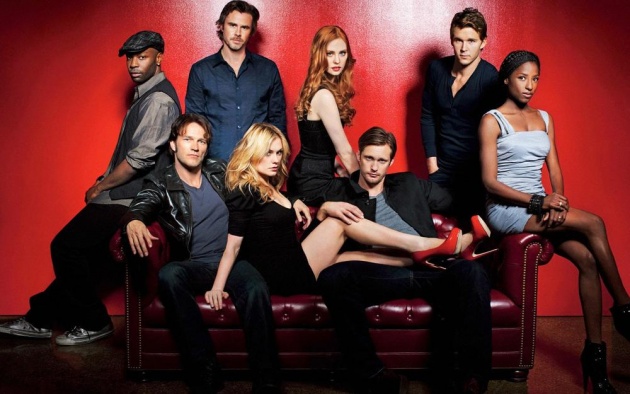 It's music to my ears! I love the show "True Blood," okay, at least the first two seasons, and I have a penchant for musicals, so I'm very excited to report that a showtunes version of the hit show is in the works!
The HBO show, which is premiering this Sunday, is having its last season, and it's fitting that the vampire-romance-drama-comedy-thriller may be reincarnated on Broadway!
According to composer Nathan Barr (who has written the instrumental scores of the series), he pitched the "True Blood" the musical idea to HBO and show creator Alan Ball.
And the best part? Barr said they're going back to the roots of the show for the musical version, and by roots he meant it's going to be Sookie-centric. Sookie, of course, is our fairy protagonist portrayed in the series by Anna Paquin.
So it may work! Brilliantly!
And Stephen Moyer aka Bill in the show and Paquin's husband said that he helped Barr put together some samples for the musical shown to HBO and Ball.
It's still a long way for the show's Great White Way version but for now, it's intriguing! And I'm soooo there!