God of War (upcoming video game)
God of War is an upcoming third-person action-adventure video game in development by Santa Monica Studio and to be published by Sony Interactive Entertainment (SIE) for the PlayStation 4 (PS4) console. It will be the eighth installment in the God of War series, the eighth chronologically, and the sequel to 2010's God of War III. The game will be a soft reboot for the franchise and will take the series to the world of Norse mythology—all previous games were based on Greek mythology. Series protagonist Kratos will return as the main character, and he now has a son. Kratos acts as a mentor and protector to his son, and has to master the rage that has driven him for many years.
Plot
Many years have passed since Kratos took his vengeance against the Olympian Gods. With that behind him, Kratos now lives with his son in the world of the Norse gods and monsters. He must fight to survive and teach his son to do the same. A mentor and protector of his son who seeks his father's respect, Kratos must master the rage that has driven him for many years. He hopes to teach his son and make amends for his past. In this new setting, Kratos will face a new pantheon of creatures, monsters, and gods.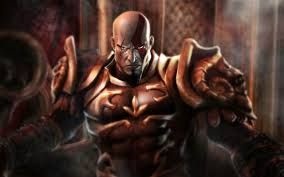 Development
At the first annual PlayStation Experience on December 6, 2014, SIE Santa Monica Studio's creative director Cory Barlog confirmed that a new God of War was in very early development. He said that the game would not be a prequel, but it might be a reboot.[9] In April 2016, Polygon reported that concept art of the next installment had been leaked. The images showed Kratos in the world of Norse mythology; a concept originally considered by series creator David Jaffe after Kratos eliminated the Greek gods.[10] At E3 2016, the next installment was officially announced with a gameplay trailer and confirmed the concept art to be true. The trailer showed a fully bearded Kratos, who now has a son, and Kratos is teaching the boy how to hunt. In the trailer, the pair battle a troll, a creature from the mythology. The end of the trailer showed the title God of War and confirmed it is in development for PlayStation 4.[4][11] E3 also confirmed that Barlog had returned to the series as game director for the new installment. Barlog has been a major contributor in the development of the God of War series since the original installment in 2005, with his prior most notable role being game director of God of War II (2007). This new installment is his fifth God of War game that he has worked on.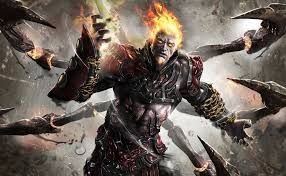 Soundtrack
Bear McCreary, who is best known for his work on the television series Battlestar Galactica, Outlander, and The Walking Dead, will be scoring God of War. He will be composing all new themes for the game. In a blog post on his personal website, McCreary said that he was called into Santa Monica Studio in November 2014 to meet with music producers Pete Scaturro and Keith Leary to discuss "a secret project"; McCreary had previously collaborated with Scaturro and Leary on 2011's SOCOM 4: U.S. Navy SEALs. Ideas of folk music, mythology, Nordic ethnic instruments, vocal writing, and classical thematic development was discussed, to which McCreary guessed, "Is this... a new God of War?!" He met with Barlog early on, and they discussed Barlog's narrative vision for the game. After meeting with Barlog, he knew the franchise was in good hands because Barlog was the director of his favorite installment in the series, God of War II.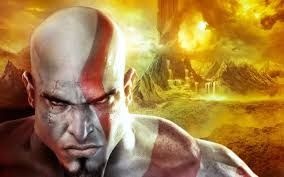 Pre-release
God of War's E3 2016 impressions have been positive. Marty Silva of IGN said that although the original trilogy are three of the most influential action games of the past fifteen years, he was never able to connect with the series, mainly because of Kratos. The developing relationship between Kratos and his son and the more intimate experience of the new installment, based on the E3 2016 demo, has changed Silva's attitude and made him care for the series.[5] Peter Brown of GameSpot said that changing the camera was a "smart move" and a change he was hoping for; "it's super impressive." He said the intimate moment between Kratos and his son killing the deer "inspired emotion from me," something that previous installments did not do for him. Alexa Ray Corriea, also of GameSpot, is also glad there is no fixed camera and that players can explore the world.[19] Steve Watts of Shacknews noted that like recent games, it has a theme of parenthood, and that "it's a more thoughtful premise than we've seen from the series, and it allows for narrative possibilities more complex than a deific murder spree.