The Andalusian team are unbeaten at home in the league since early November, with five draws and a win in their last six games .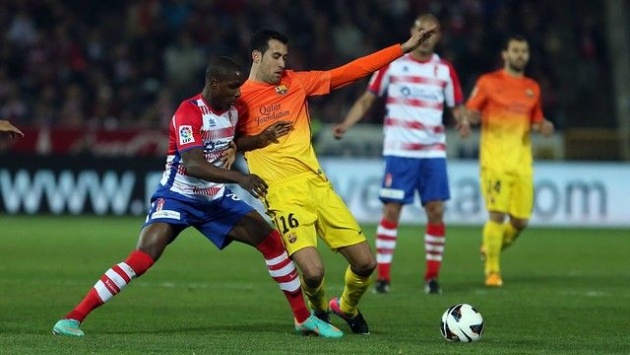 his Saturday, FC Barcelona travel to play Granada at Los Cármenes – a ground that is proving a real fortress for Abel Resina's side, who have gone six games unbeaten at home since the start of November. With five draws and a win, none of the last six visitors have managed more than a goal, with draws against Almeria (0-0), Valencia (1-1), Getafe (1-1), Real Sociedad (1-1) and Athletic Club (0-0), as well as the win against Elche(1-0). Those results have helped Granada become the team with most draws in the competition - ten so far.
The stats also show that Barça haven't always enjoyed their visits to Granada, with two wins and a defeat in the three games since Granada won promotion in 2011. Narrow wins in 2011/12 and 2012/13 (0-1 and 1-2) were followed by defeat last season (1-0). Looking further back, Barça have drawn 4, lost 5 games and won 11 at Los Cármenes over the years, a figure they will be looking to round up to a dozen on Saturday!