Hi guys I just wanted to update you about a music video I just shot and some kit I used. I recently shot a music video for a friend of mine and used a piece of kit called and a Flycam. You can see the piece of kit in the image below.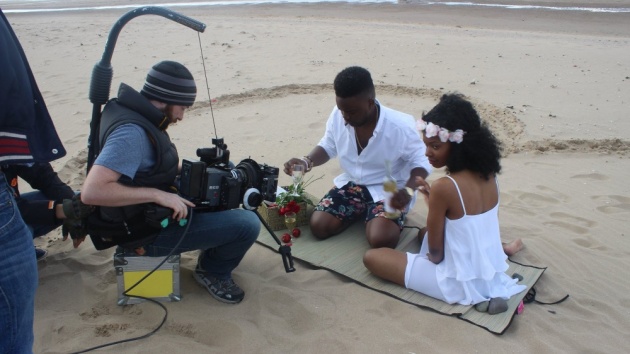 After the music video I decided to invest in this kit myself. Most sites in England list the kit for around £1500-£2500 which isn't cheap. I checked a website that I regularly use called called DVcity. (http://www.dvcity.com/dvshop/home.php)
They had one listed for $890, which was far cheaper than anywhere I found it. I ordered it for delivery in the UK and it came in just over a week, which was incredibly fast.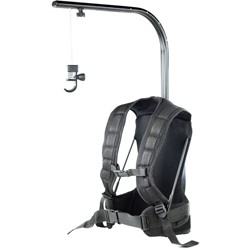 I have to say the build quality is fantastic and this is a great piece of kit for anyone doing lots of shoulder mount filming. For the music video I was handled all day with the red and vlock battery's, which over time can really become a strain.
Having used this rig that was far better than the one I actually rented, I strongly recommend people trying it out. The website has lots of bargains and the guys are incredibly accommodating. Anyone wishing to check out the rig you can at the following link (http://www.dvcity.com/dvshop/FLYCAM-Flowline-Steady-Camera-Support.html)
I also bought a steady cam. I held off for a long time as ones I have used in the past have not given me very good results and can be awkward to set up. I went for the following (http://www.dvcity.com/dvshop/FLYCAM-HD-5000-Video-Stabilizer-FREE-Table-Clamp-and-Quick-Release-Plate-FLCM-HD5-QT.html)
I am really impressed again. The build quality is great. Its easy to set up. I got results straight away. Also all the products I bought came complete with bags to carry the items in.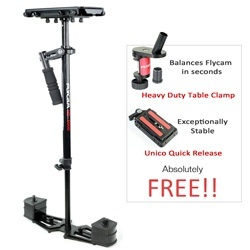 So over the next few weeks I will get some of the stuff I have shot using the equipment up online for you guys to see but go and check out some of the stuff they do because on price they cant be beaten.