Afghan carpets are one of the country's important exports. They are widely sought after because of their vibrant colors classic designs and better quality. Thousands of traditional carpet weaving families, who were living as refugees in neighboring countries, have returned home as the socio-economic situation in Afghanistan improved during the last decade. Qurban shah established setara carpets in ghazni province after he returned from Pakistan a few years ago.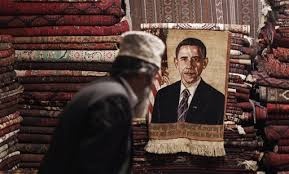 He specializes in the world-famous woven and my fellow country man qurban shah told due to lack of modernity, many carpet manufactures are forced to send their products to Pakistan for the finishing, from where they are exported as made in Pakistan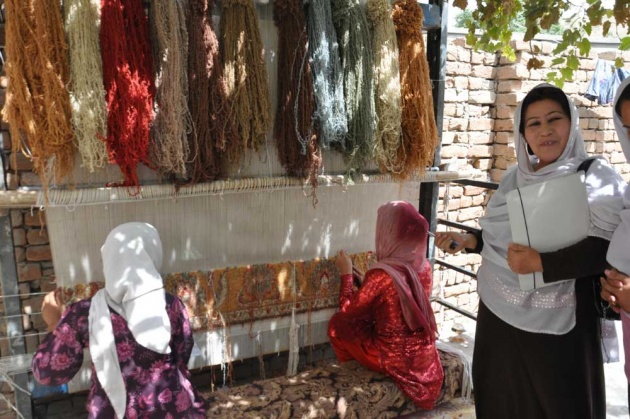 qurban shah says that despite these challenges afghan carpets are still in high demand in the international market because we don't use chemicals, traditional carpet-weaving techniques are passed on to the next generation as children keenly observe and help their parents to do the jobs. Hand-made afghan carpets are in great demand the world over for their unique designs weave them by hand. We use onion, peanut and other vegetable oils and dyes to produce the rich colors for our carpets.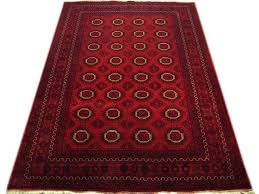 In ghazni and some other province of Afghanistan carpets manufactures provide all the materials to weaves who then work at home one generation to the next we are meter we can finish a four square meter carpet within 30 to 40 days ahmad says his family is happy about their career because they can work together as a team at home thousands of families are associated with the carpet industry in Afghanistan the traditional methods of weaving and coloring give afghan rugs and edge over machine-made carpets therefore hand made and naturally dyed afghan carpets fetch a higher price in the international market afghan government has started various project to promote the indigenous carpet industry through different initiatives the government has encouraged investors to invest in the carpet industry so that afghan products are proudly branded as made in Afghanistan.