Today we're starting the Holidays celebration!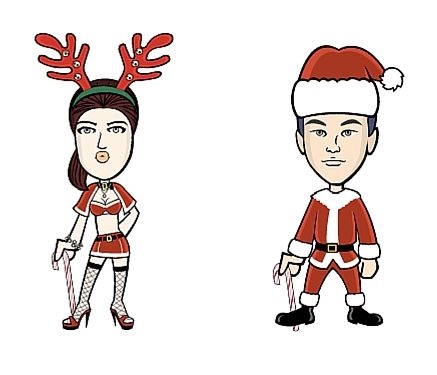 Dress up your avatar with our Christmas outfit and one of our new festive accessories and earn 4 Buzz Bonuses for 7 days! Headbands, hats or candy cane... get one or the whole set and switch it up when you want!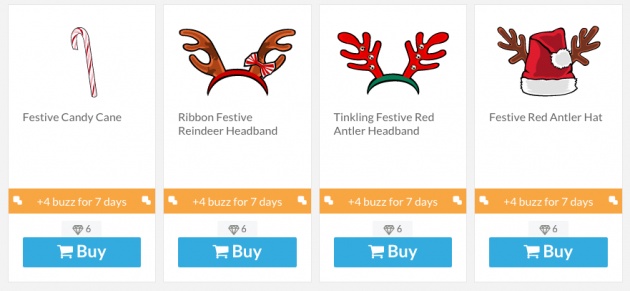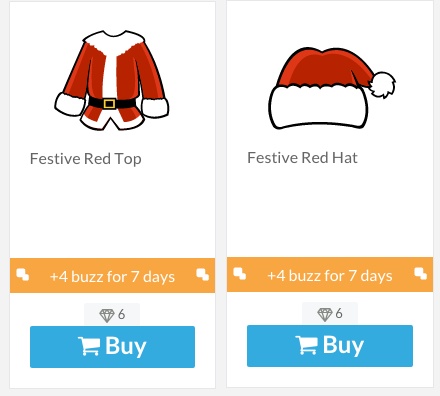 As always, don't forget to share with us your new look!
Happy holidays!
- Micky