The Haripur is the main and most important city of Khyber pakhtunkhwa and it is situated near the Islamabad (the capital of Pakistan). It is 65Km away from the Islamabad and about 35Km away from the Abbottabad. The haripur main city is along the side of Karakorum Highway N35 which leads towards the china and known to be the 8th wonder of the world.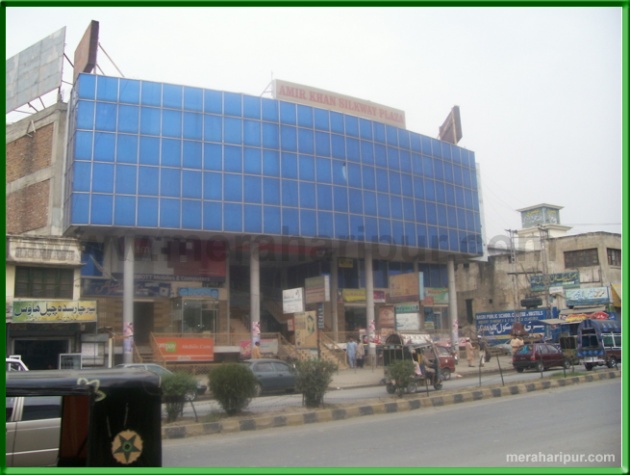 Haripur GT Road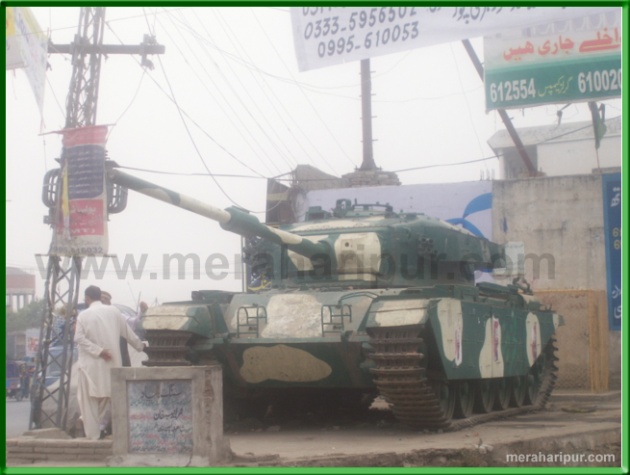 An Ancient Tank captured by Pakistan Army
The Haripur is found by the Sikh named Raja Hari Singh and also developed in the time of this Sikh Raja, many buildings and small industries were established. People of Haripur become in depended and they began to live happy life in the time of Raja Hari Singh.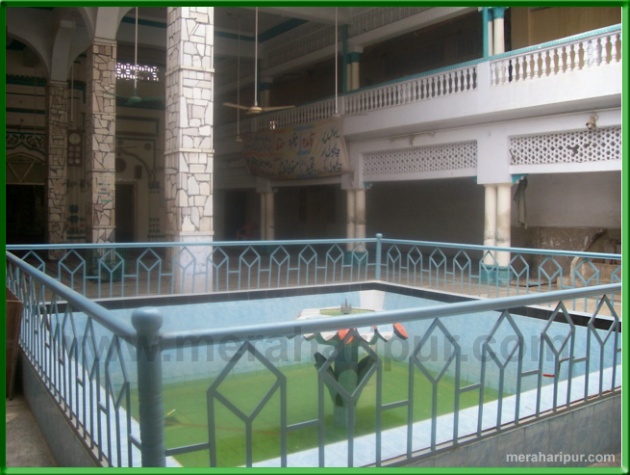 Fowara Mosque in Haripur city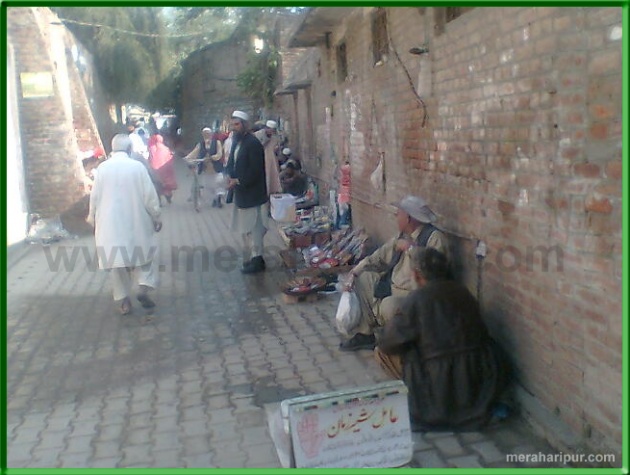 Ria amma Road Haripur
Haripur has great importance because of its geographical importance and the great people who belong to Haripur. Some of the main causes which make Haripur famous are some great personalities and its geographical importance some of them are;
Riaz Ur Rehman shaghar;
Riaz Ur rehman shaghar is a great poet and belong to haripur. His old residence is situated on the saeen sallei road hairpur and his all poetry is very classic. The great poet is buried into the soil of Haripur.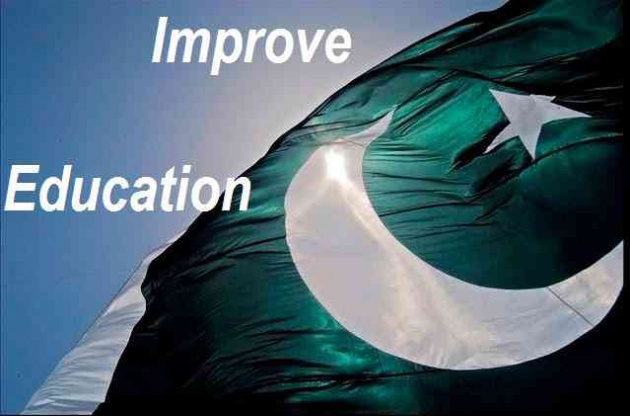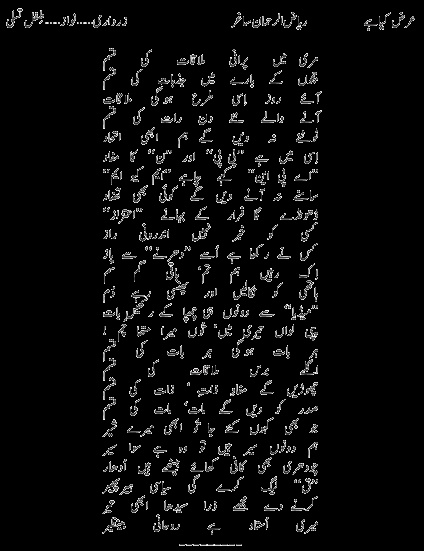 Qateel shifai;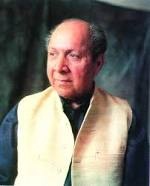 Qateel shafai was also great poet and belong to the ancient city of Khyber pakhtunkhwa named 'Haripur.'His all poetry is of great class. He started is poetry when his age was only 10 years. The master piece from his poetry is:
Hijr Ki Pehli Shaam Ke Saaye Door Ufaq Tak Chhaaye Thay
Ham Jab Os Ke Seher Se Niklay Sab Raastay Saath Laye Thay
Jaanay Wo Kia Soch Raha Tha Apne Dil Mein Saari Raat
Pyaar Ki Baatain Kartay Kartay Os Ke Nain Bhar Aaye Thay
Mere Andar Chali Thi Aandhi Theek Osi Din Pat Jharr Ki
Jis Din Apne Jorray Mein Os Ne Kuch Phool Sajaaye Thay
Os Ne Kitnay Pyaar Se Apna Kufar Dia Nazraanay Mein
Ham Apne Emaan Ka Sodaa Jis Se Karnay Aaye Thay
Kaisay Jati Mere Badan Se Beetay Lamhon Ki Khushbuu
Khwaabon Ki Is Basti Mein Kuch Phool Mere Hamsaaye Thay
Kaisa Pyaara Manzar Tha Jab Dekh Ke Apne Saathi Ko
Pairr Pe Bethi Ek Chirrya Ne Apne Per Phailaaye Thay
Rukhsat Ke Din Bheegi Aankhon Os Ka Wo Kehna Haye "Qateel"
Tum Ko Lout Hee Jana Tha Tou Is Nagri Mein Kiun Aaye Thay
Shakir Jan;
Shakir Jan is a national champion in gymnastic and martial arts and belongs to Haripur. He received different awards in the martial arts and now he is nominated for the international award which is going to be held in the Germany.
Languages spoken in the Haripur:
Many nations are living in the Haripur and they spoke different languages. Mainly spoken languages in Haripur are; Gojari, Urdu, potohari, Punjabi, hindko and pashtoo.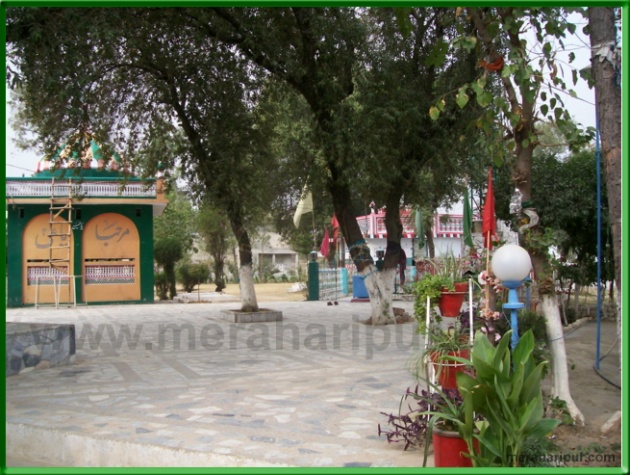 Special fruits in the Haripur;
The special fruits produced in Haripur are oranges, guavas and Lokhat. The shkari and redblood orange is very special, valuable and found in the Haripur.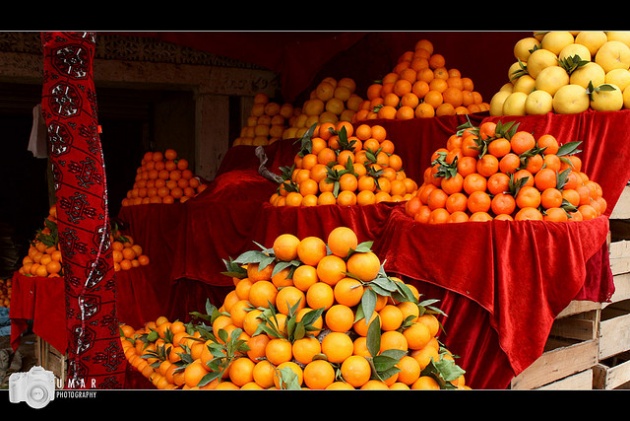 khanpuri oranges in Haripur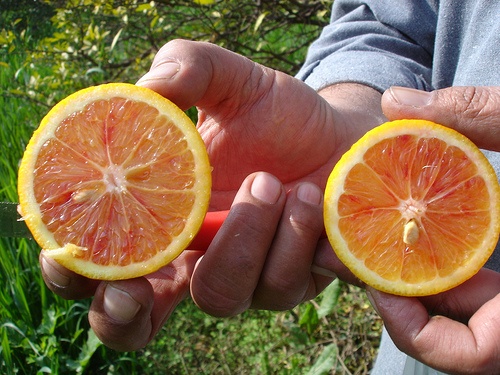 Shakri and Redblood orange of Haripur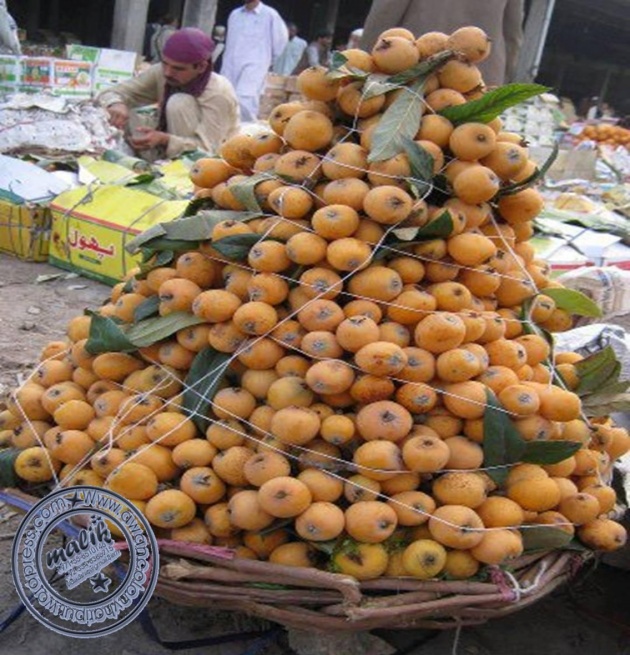 Famous Lokhat of Haripur
Ancient places in Haripur:
The most places found in the Haripur are jaulian stopa found near the Taxila. It is the old city of Haripur and found about 400BC.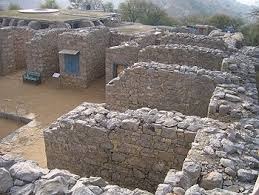 Jaulian Haripur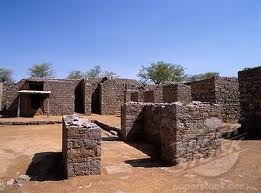 Industries found in the Haripur:
Haripur is the city of industries in the Khyber pakhtunkhwa and a great industrial estate is present at Hattar near the Haripur.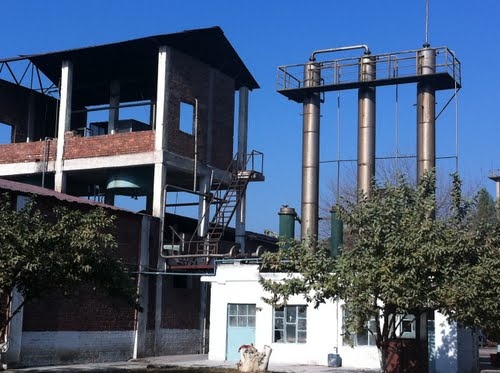 Industrial Estate Hattar:
The Industrial Estate Hattar is located about 25km away from the Main Bazar Haripur and in this estate about 500 industries are established which are producing every type of products related to the human necessities.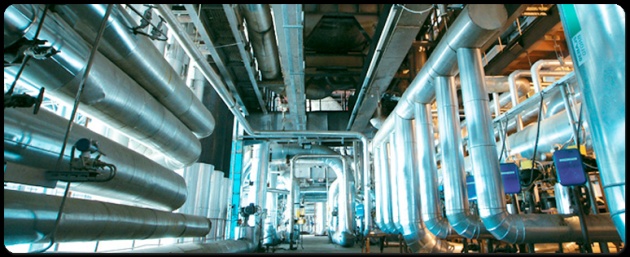 Telephone Industries of Pakistan (TIP):
The Telephone Industries of Pakistan is the biggest telephone industries in the Asia and found in Haripur. Nowadays this great industry is showing its production about 5% due to some political influence but this is a great industry of Asia.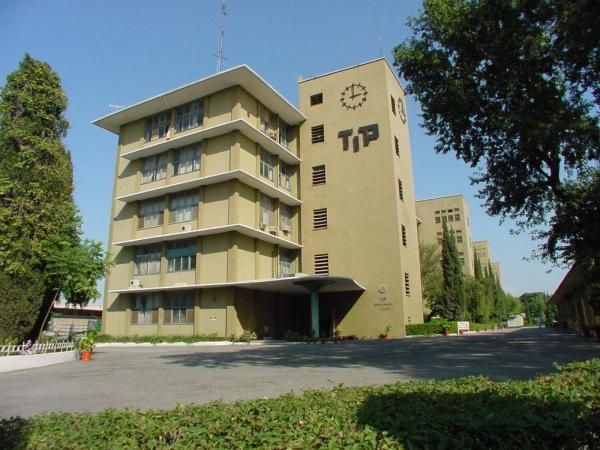 NRTC haripur:
The NRTC is an industry of Pakistan and found in the Haripur. The term NRTC stands for the National Radio and Telecom Corporation. The wireless sets and many other instruments of such type are produced in this industry. It is also situated in haripur near TIP.
Educational institutions in Haripur:
Haripur is known as the city of education and about 1000 educational institutions are registered including all types. The main institutions are;
University of Haripur:
The University of Haripur is a great institution in the haripur and located in the Haripur. Many colleges are affiliated with this university. The University of Haripur (UOH) has the 24 departments related to all field of life. Every year hundreds of students get qualified from this university.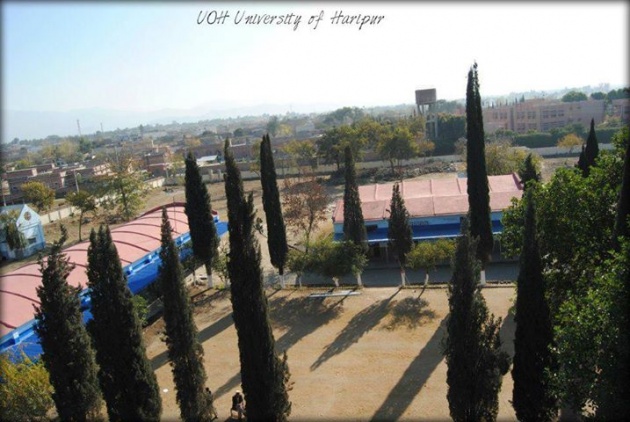 U.O.H

U.O.H
Government postgraduate college haripur:
The government postgraduate college is the first building of Haripur which attracts the attentions of people traveling on the Karakorum Highway. This college has 14 departments for BS degree. This college is also affiliated with the University of Haripur. The total area of this college is about 1033600 sq feet.
G.P.G.C Haripur
Sources of Drinking water in Haripur:
The main sources of drinking water are tube wells and rivers. The tarbela dam and khanpur dam play very important role for this.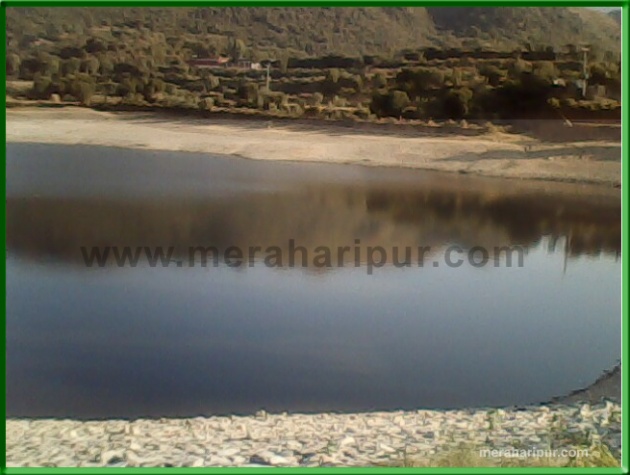 Puttri Dam haripur
Tarbela Dam:
This is the biggest dam of Pakistan and included in the world's biggest dams. Its length is about 120Km and big source of production of electricity. This dam is in Haripur near Khalabat Township and ghazi. This dam is made on the Indus River.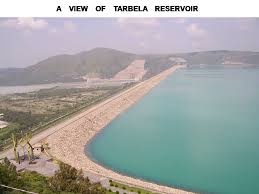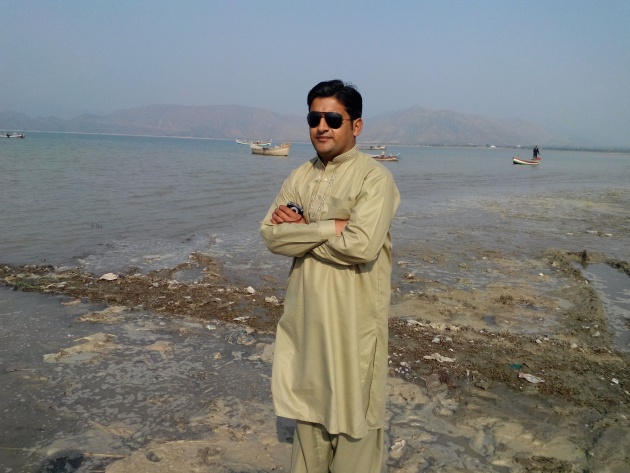 Abid Rafique at Tarbela Dam Haripur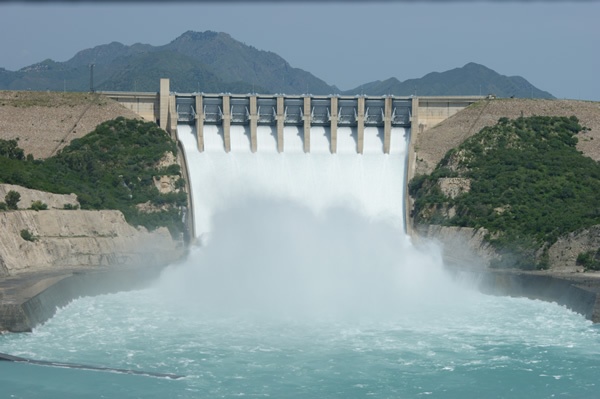 spill way of Tarbela dam Haripur
Khanpur Dam:
Khanpur Dam is the agricultural dam and provides the water to Haripur for Agriculture and also supplies drinking water to Islamabad. This dam is mad on the nadi 'Harro'.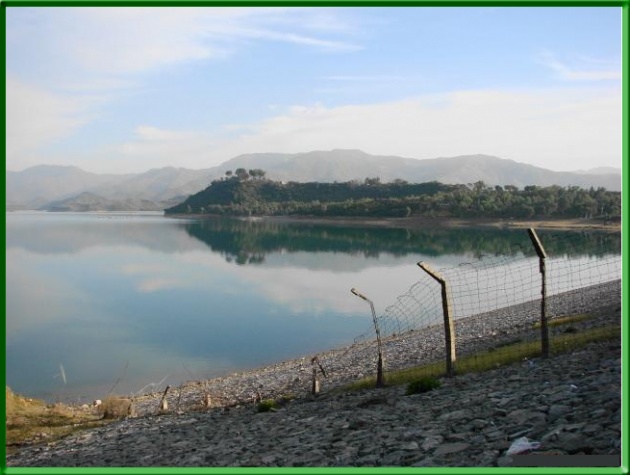 Khanpur Dam Haripur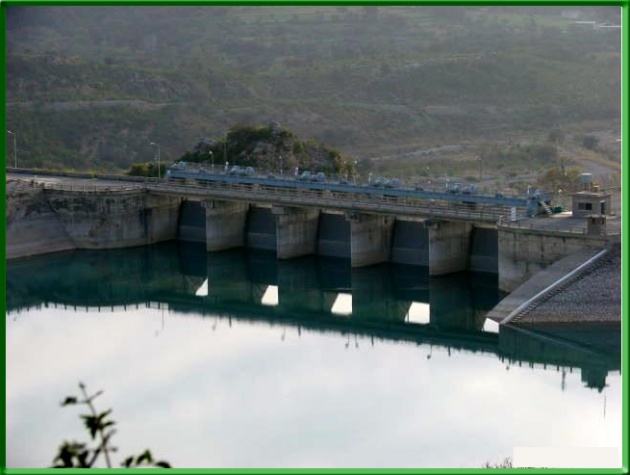 Khanpur Dam
City police station of haripur:
The city police station is the old fortress and made by the Sikh named Raja Hari Singh and the building of this station is very old. The walls of this station are about 3.7m wide and 15m high.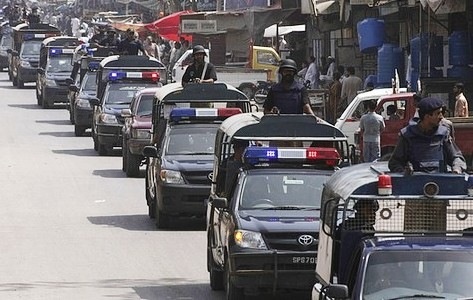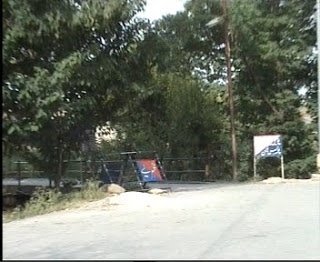 City Police Station Pathway
Central jail of Haripur:
The central prision of haripur is the biggest prision of the Pakistan and has a capacity for 2000 people. The security of this prison starts form 2km away from the it's boundary wall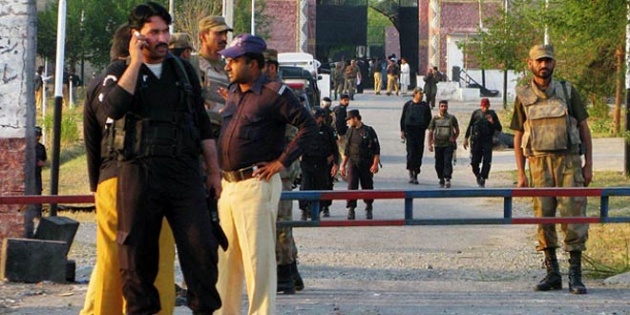 Central Jail Haripur