Hollywood Movie Review - Game Night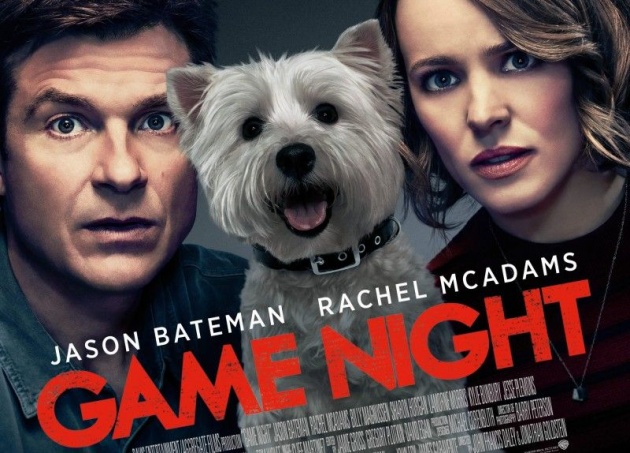 Image Credit: movies.katalay.net
✔ Introduction



Hello Friends, I hope you are doing fine and are having a good time on bitlanders. Today I have come up again with my new blog with the title of "Hollywood Movie Review - Game Night". Friends, this blog is about a recently released Hollywood Black Comedy and Drama Genres film "Game Night". This movie is about a group of friends who like to arrange game night on all weekends in turns. However, one of those weekend game nights turns into a serious and dangerous encounter with smugglers and killers. The story of this movie is about saving a friend from those evil personalities and in doing so; there happen many ups and downs which give the story a color of humor and twists. The movie was directed by the duo John Francis Daley and Jonathan Goldstein, whereas John Davis produced the movie for New Line Cinema. The story of this movie was written by Mark Perez.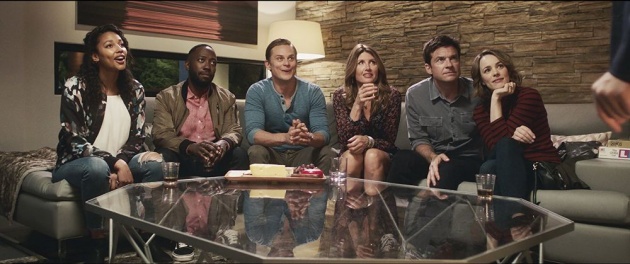 Image Credit: www.imdb.com
The movie "Game Night" was released on February 23, 2018 under the distribution banners of Warner Bros. Entertainment Inc. Some details of cast of this movie are as under:
✤ Jason Bateman as Max Davis
✤ Rachel McAdams as Annie Davis
✤ Billy Magnussen as Ryan Huddle
✤ Kyle Chandler as Brooks Davis
✤ Michael C. Hall as The Bulgarian
✤ Lamorne Morris as Kevin Sterling
✤ Sharon Horgan as Sarah Darcy
✤ Kylie Bunbury as Michelle Sterling
✤ Jesse Plemons as Gary Kingsbury
✤ Danny Huston as Donald
✤ Chelsea Peretti as Glenda
✤ Michael Cyril Creighton as Bill
✤ Camille Chen as Dr. Chin
✤ Zerrick Williams as Val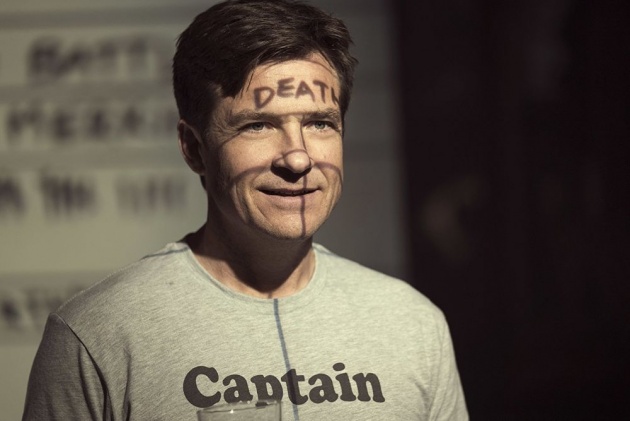 Image Credit: www.imdb.com
Directed by Jonathan Goldstein and John Francis Daley (who played Sam, Lindsay Weir's nerdy little brother in Judd Apatow's small-but-perfectly-formed TV series Freaks and Geeks), this surprisingly zingy, throwback studio comedy is witty and observant on the dynamics between couples. Rachel McAdams and Jason Bateman are Annie and Max, a competitive, board games-obsessed couple who are struggling to conceive. It's a blow to Max's ego when his sexy, wealthy older brother Brooks (Kyle Chandler) zips into town in a flashy red corvette to attend their weekly game night and even worse when he decides to throw his own murder mystery party in an act of smug one-upmanship. ("Sibling rivalry can be very powerful," deadpans the couple's fertility doctor.)
Movie Review Extracts From: www.theguardian.com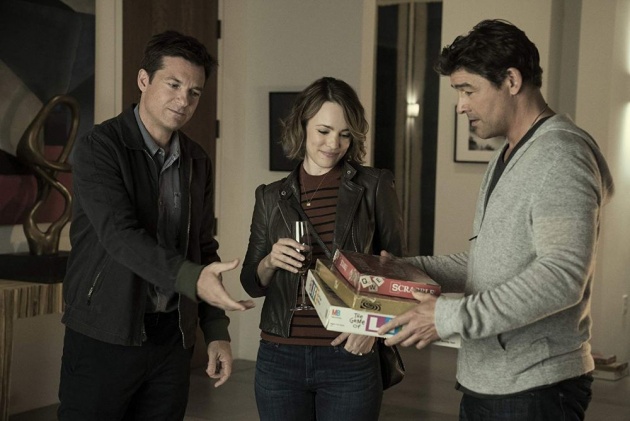 Image Credit: www.imdb.com
Video Credit: Warner Bros. Pictures via Youtube.com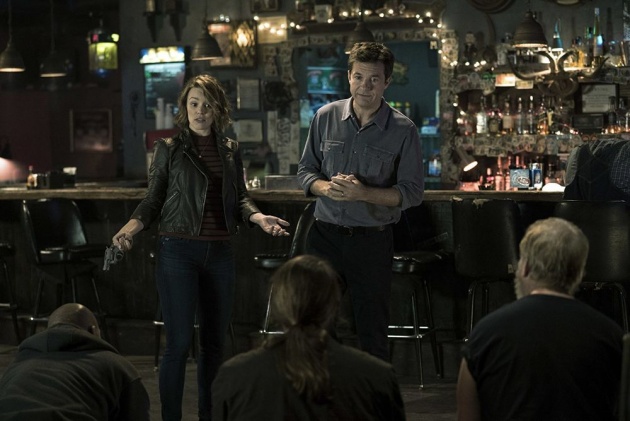 Image Credit: www.imdb.com
✔ Movie Plot And Review
The movie begins at a bar where there is a competition going on in which participants try to answer the questions correctly. There are two teams and out of all participants in the teams Max and Annie turn out to be the most genius of all as they give correct answers to the questions frequently. Soon they form their own team after they start friendship and with the passage of time, this friendship leads to dating and then marriage. The movie progresses forward and Max and Annie are shown as a couple trying for a baby as Annie has not been able to conceive which doctor says is because of the stress Max has been going through. It is revealed that this is sibling rivalry as Max's older brother Brooks is more financially well-off and successful in his life. However, Annie tries to pacify Max by arranging weekend game nights at their house with friends. Their friends Kevin and his wife Michelle as well as Ryan with his girlfriend appear for the game night. Max and Annie tried to keep the game night secret because they did not want to invite their neighbor Gary who used to be a member of game nights but after his divorce with his wife who was also friends with Max and Annie made the situation complicated because of his weird behavior. Therefore, Max and Annie along with their friends feel that inviting Gary to the game night would be embarrassing and they avoid him.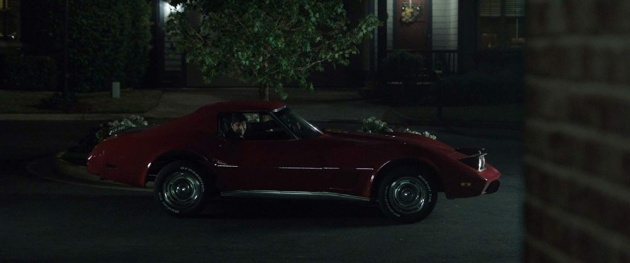 Image Credit: www.imdb.com
On the weekend's game night, Max's brother shows up in his stylish red car "Chevrolet Corvette Sting Ray" which Max also likes very much but can't afford to have one. After the game night, Brooks invites all the participants to his house next week and offers to give his car to the winner of the game night. All the participants accept the invitation and the next weekend they reach at Brooks's newly rented house. Ryan brings his new girlfriend at the game night who he thought was smarter than previous girlfriends to win the game. Brooks explain the rules to the participants and inform them that there may be situations in the game which would look real but could be fake which would make the game more interesting. Another person dressed as FBI agent enters the house and informs the participants that they will have to locate the kidnappers using clues and the one who completes the game will win Brook's Sting Ray car. Suddenly however, two masked men enter the house behind the fake FBI agent and start beating him and Brooks. The participants of game night think that this was organized like this and give no response to the situation faced by Brooks who gets kidnapped. The whole situation turns into a comedy one as Brooks was being kidnapped in real and the participants feel that this was all staged and they bid the kidnappers good bye and generously tell them to take care of themselves.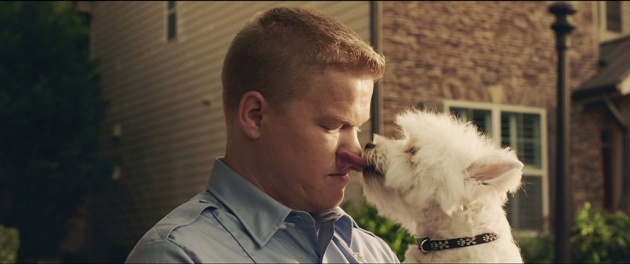 Image Credit: www.imdb.com
After the kidnappers leave Brooks house, the participants of the game night start looking for the clues in order to find Brooks still thinking that his kidnapping was fake and a part of game. During the scuffle between Brooks and the kidnappers, Brooks's gun fell of his pocket which was taken by Annie who thought it was a fake gun. Max and Annie reach a bar using the clue and get into the back room where Brooks was kept. Meanwhile, Annie comes to know that the gun she was holding was real and not a fake one because she accidentally shot Max and he got injured. Soon, they realize that what they saw was real and was not framed. Sensing danger, Max and Annie take Brooks away from the bar but they are chased by a gang working for the villain of the movie "the Bulgarian". Brooks inform Max and Annie about his true profession which is smuggling. Brooks further informs them that he had stolen a precious Jewelry item "Fabergé egg" and that is the reason why he was captivated. Max and Annie along with his friends take help of Gary and reach a bridge where the Bulgarian appears and fighting ensues between them. However, the Fabergé egg accidentally breaks and a list comes out of it which Brooks swallow. The Brooks is kidnapped again and the Bulgarian takes him to the airport to fly away with him. However, Max and Annie foil their bid using Brooks' car and overpowering the Bulgarian and his men in the end. The movie ends as the group of friends again plays game night at Brooks's house during which Annie informs her husband happily that she has finally got pregnant.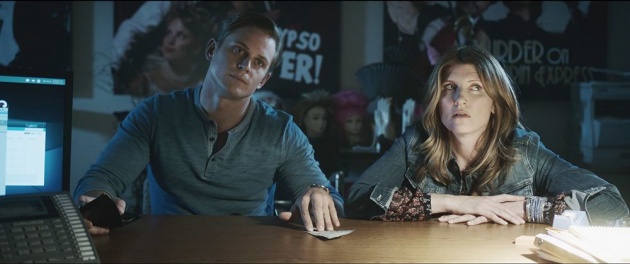 Image Credit: www.imdb.com
✿ Here is Querlo Chat for you. Isn't it fun to chat with a Chatbot ?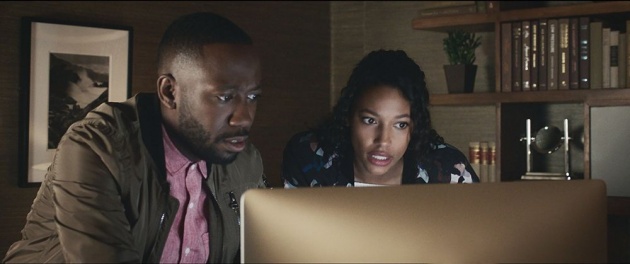 Image Credit: www.imdb.com
Video Credit: movies soundtracks via Youtube.com
✔ Conclusion
The best thing about the movie "Game Night" was the acting and appearance of the veteran actor
Jason Bateman who generally appears in such movies which have a touch of humor and drama in them. He was up to the mark in this movie again with his typical style of dialogue delivery and physical moves. Rachel McAdams also looked stunning in the movie and teamed up with other characters very nicely. The element of humor was amazing and screen plot was perfectly filmed and executed. Among the Directors, John Francis Daley is the new blood and his directorship appealed a lot in this movie. We hope to see more such movies in the long run. The movie also showed very good performance on the box office and has been declared as Hit movie. The movie has so far generated more than US Dollars 115 Million on the box office and got positive reviews from the movie critics.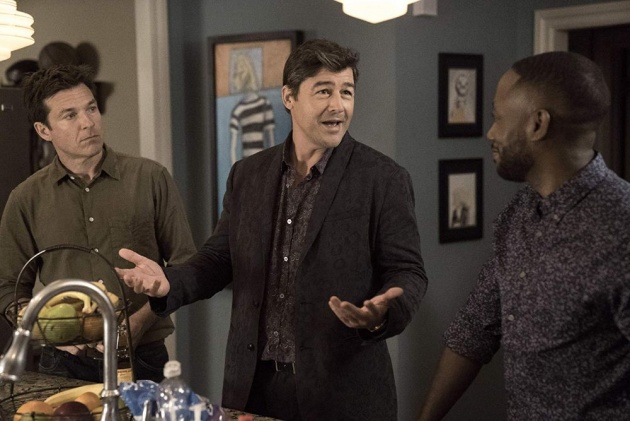 Image Credit: www.imdb.com
✿✸✔✤✪ - - - - - - - - - - - - - - - ✿✸✔✤✪ - - - - - - - - - - - - - - - ✿✸✔✤✪ - - - - - - - - - - - - - - ✿✸✔✤✪

Thanks for Reading. This Blog was written by Rafaquat Noman (a Resident of Saudi Arabia and a Traveler) for bitlanders.
✿✸✔✤✪ - - - - - - - - - - - - - - - ✿✸✔✤✪ - - - - - - - - - - - - - - - ✿✸✔✤✪ - - - - - - - - - - - - - - ✿✸✔✤✪