Hollywood Movie Review - The Mummy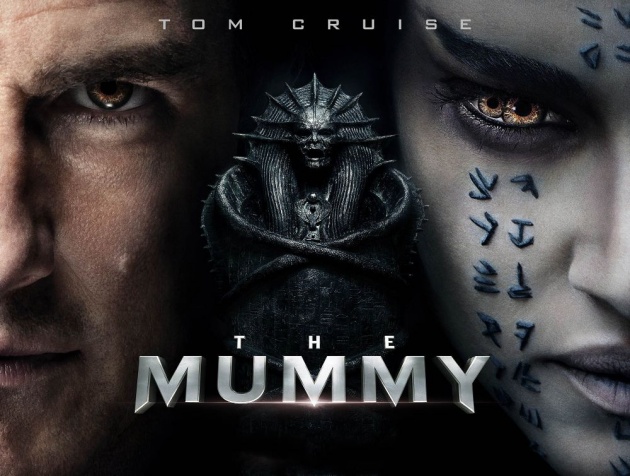 Image Credit: wall.alphacoders.com
✔ Introduction

Hello Friends, I hope you are doing fine and are having a good time on bitlanders. Today I have come up again with my new blog with the title of "Hollywood Movie Review - The Mummy". Friends, this blog is about a recently released Hollywood Movie "The Mummy". This movie is based on an Egyptian Princess "Ahmanet" who wanted to become ruler of her tribe expecting to succeed her father because her father did not have any other child. However, destiny had other plans and Ahmanet became evil power who murdered her all relatives to become the sole-ruler. She was caught and buried alive in a sarcophagus by the King's followers and faithful workers. When mistakenly Ahmanet is uncovered again, she goes on rampage and this movie is about the events that followed. The movie was directed and produced by Alex Kurtzman and the screen play was written by David Koepp.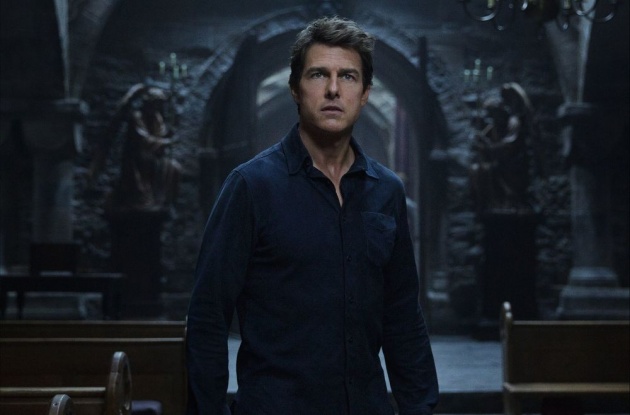 Image Credit: wall.alphacoders.com
The movie "The Mummy" was released on June 9, 2017 under the distribution banner of Universal Pictures. Some details of cast of this movie are as under:
✤ Tom Cruise as Nick Morton
✤ Sofia Boutella as Ahmanet
✤ Jake Johnson as Chris Vail
✤ Russell Crowe as Dr. Henry Jekyll
✤ Annabelle Wallis as Jennifer
✤ Courtney B. Vance as Colonel Greenway
✤ Marwan Kenzari as Malik
✤ Javier Botet as Set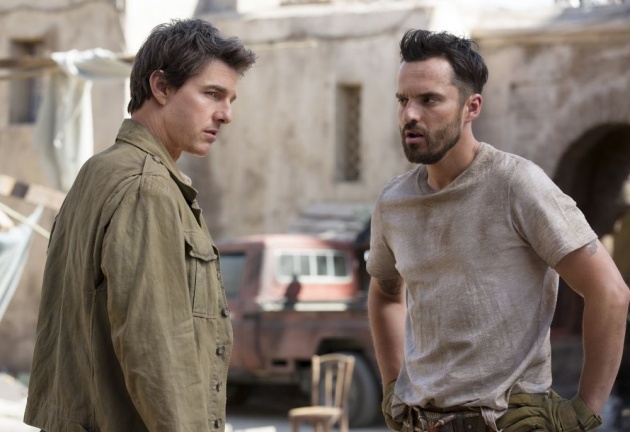 Image Credit: wall.alphacoders.com
Be afraid, for here it is … again … emerging waxily from the darkness. This disturbing figure must surely be thousands of years old by now, a princeling worshipped as a god but entombed in his own riches and status; remarkably well preserved. It is Tom Cruise, who is back to launch a big summer reboot of The Mummy, that classic chiller about the revived corpse from ancient Egypt, from which the tomb door was last prised off in a trilogy of films between 1999 and 2008 with the lantern-jawed and rather forgotten Brendan Fraser in the lead. And before that, of course, there were classic versions with Boris Karloff and Christopher Lee both variously getting the all-over St John Ambulance treatment.
Movie Review Extracts From: www.theguardian.com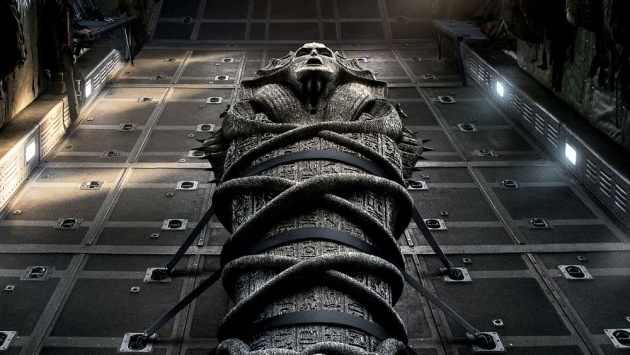 Image Credit: wall.alphacoders.com
Video Credit: Universal Pictures via Youtube.com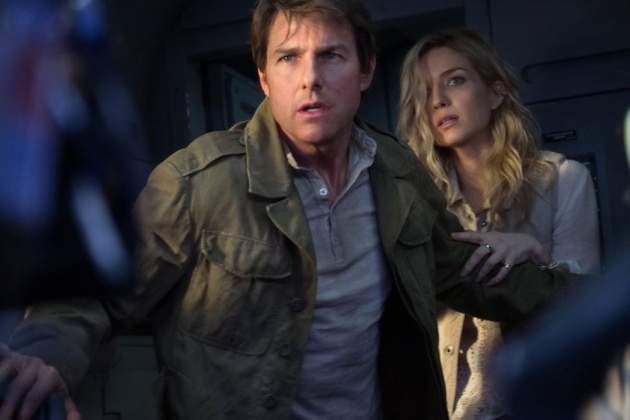 Image Credit: wall.alphacoders.com
✔ Movie Plot And Review
The movie begins with an Egyptian Prayer of Resurrection which says "Death is but the doorway to new life. We live today, we shall live again. In many forms shall we return". Then the movie moves forward and takes the viewers to 1127 A.D. when few Englishmen bury their fellow and put a precious stone Red Ruby on him before they bury him. Now in modern times, an explorer team unearths this spot and they start the exploration work. However, one strange person "Dr. Henry Jekyll" suddenly appears with the authority letter and hands it over to exploration team asking them to vacate as he'll explore the site himself with his workers. As Dr. Henry sees the image on the wall, the movie goes into flash back when in the kingdom of Egypt; a beautiful Princess Ahmanet hopes to succeed her father because he has no other child. However, the king's second wife gives birth to a son which shatters the dreams of Ahmanet to become next ruler of the kingdom.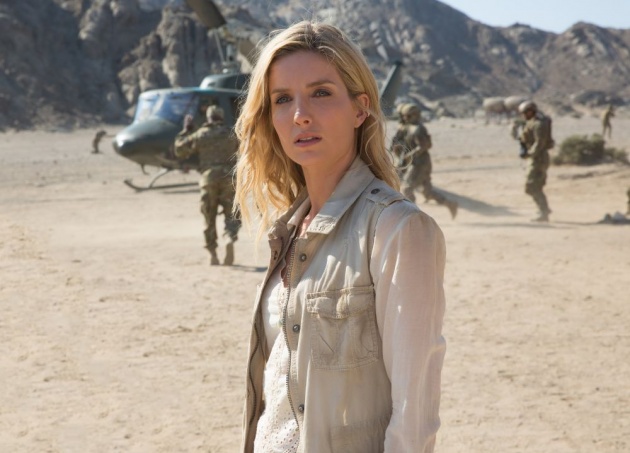 Image Credit: wall.alphacoders.com
Ahmanet takes help from evil power "Set" to become the ruler, however she only manages to kill all other family members using the "Dagger of Set" before getting caught by the slain king's priests who bury her alive in the sarcophagus in such a manner that her evil presence would not escape. Now the movie again comes into present times when Sergeant Nick Morton and his fellow Corporal Chris Vail incidentally discover the tomb of Ahmanet during war in Iraq. In their team, there is one archaeologist, Jenny Halsey who investigates and tries to identify the buried person. The senior officials of Nick Morton including Colonel Greenway, plan to transport the sarcophagus to England in the airplane. However, the evil power of Ahmanet starts to show its presence and possesses Chris Vail who becomes a rebel and fights with his fellows being under the effects of Ahmanet and kills Colonel Greenway. In the meantime, crows suddenly emerge inside the plane which causes a chaos inside and in the end, plane crashes. Before the crash, Jenny Halsey manages to leave the plane wearing parachute and Nick Morton remains inside which confirms his death in the eyes of the world in a nose diving plane.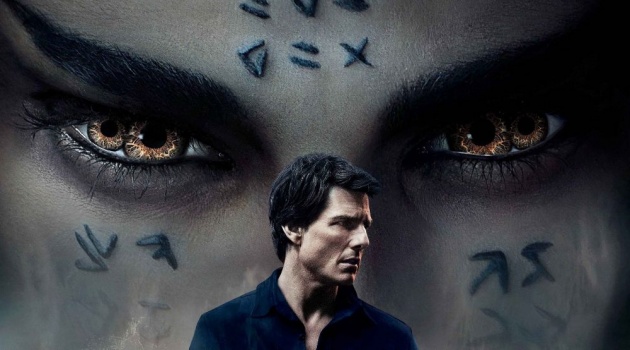 Image Credit: wall.alphacoders.com
Surprisingly, Nick Morton survives and he gains consciousness and comes to know that some unknown power has saved him. Nick Morton is visited by Chris Vail's ghost who tells him that Nick Morton is under the effects of Ahmanet who wants to use his body for the evil power of Set. Ahmanet tries to find the "Dagger of Set" after escaping but she is challenged by soldiers. Dr. Henry Jekyll appears and confirms that Nick Morton is under the curse of Ahmanet. Nick Morton meets a bad surprise when he comes to know that the evil power Set wants to possess him completely and he along with Jenny will have to fight against Set's intentions. Ahmanet causes a lot of casualties and deaths in the city and the situation becomes more complex when Dr. Henry Jekyll transforms into Edward Hyde and attacks him. Nick Morton survives in very difficult circumstances by using a special serum on Dr. Henry Jekyll to control him. Ahmanet on the other side manages to find the Ruby which was buried centuries ago with a crusader's dead body and uses it for Set's freedom. After a heavy fight and struggle however, Nick Morton manages to set himself free from the evil powers of Set and teams up with Chris Vail after resurrecting him while Ahmanet gets buried again and Set also meets her end.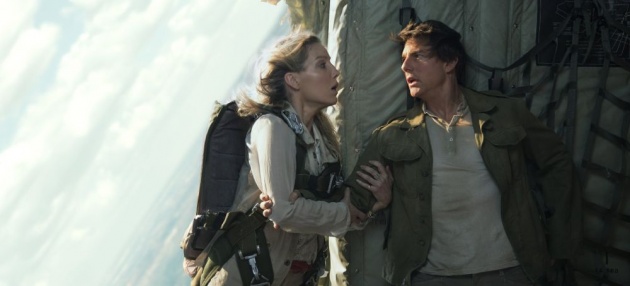 Image Credit: wall.alphacoders.com
✿ Here is Querlo Chat for you. Isn't it fun to chat with a Chatbot ?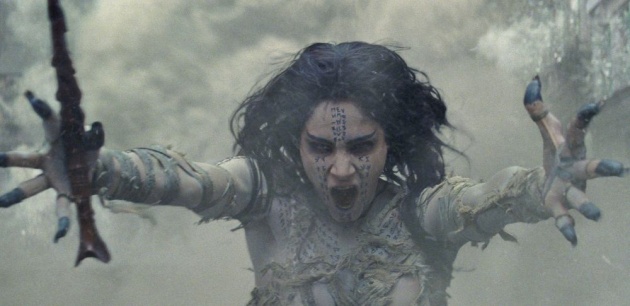 Image Credit: wall.alphacoders.com
Video Credit: Movieclips via Youtube.com
✔ Conclusion
The movies starring Tom Cruise are always in demand and movie lovers like to watch his movies, no matter what the central idea of the movies are. In this movie, Tom Cruise plays an important role and makes his presence felt by doing mind-blowing acting and showing his action skills as well. We have seen a lot of The Mummy series movies and all of them left a memory in our minds because of being movies of special kind and exploration genre. This movie is the first attempt made by the Universal Pictures in their "The Mummy" rebooted movie series. The element of horror and suspense was present in the movie which was pick of the movie and made it worth watching completely. The acting skills of Sofia Boutella and Russell Crowe were tested and they came out successful. Other artists also gave very good performances. The movie made good business and we hope to see more from this series of "The Mummy".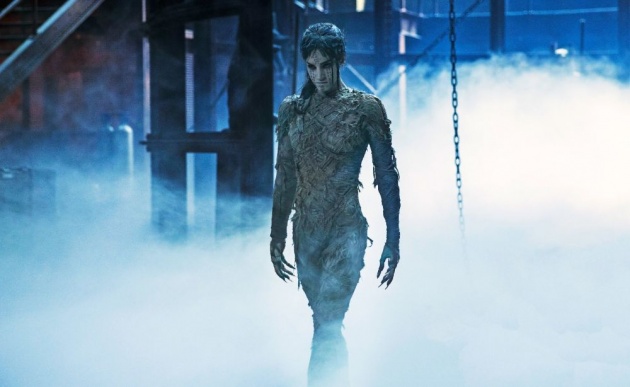 Image Credit: wall.alphacoders.com
✿✸✔✤✪ - - - - - - - - - - - - - - - ✿✸✔✤✪ - - - - - - - - - - - - - - - ✿✸✔✤✪ - - - - - - - - - - - - - - ✿✸✔✤✪

Thanks for Reading. This Blog was written by Rafaquat Noman (a Resident of Saudi Arabia and a Traveler) for bitlanders.
✿✸✔✤✪ - - - - - - - - - - - - - - - ✿✸✔✤✪ - - - - - - - - - - - - - - - ✿✸✔✤✪ - - - - - - - - - - - - - - ✿✸✔✤✪