Hollywood Movie Review - The Spy Who Dumped Me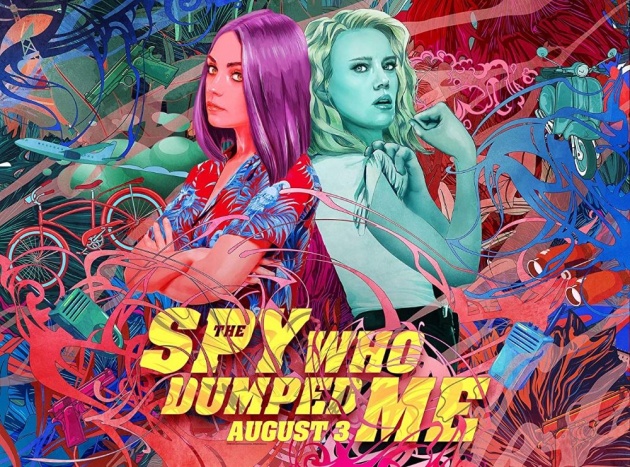 Image Credit: www.imdb.com
✔ Introduction

Hello Friends, I hope you are doing fine and are having a good time on bitlanders. Today I have come up again with my new blog with the title of "Hollywood Movie Review - The Spy Who Dumped Me". Friends, this blog is about a recently released Hollywood Drama Comedy and Action Genres film "The Spy Who Dumped Me". As the film title implies, the movie is supposed to be a comedy one because spies do not perform the duties of dumping their girlfriends; in fact they perform secret tasks assigned to them. The story of this film is based on spies who were performing their tasks in a manner which created humor and action at the same time. Two girls who later turn to be spies, try to save themselves from the agents of the enemy security and secret agencies while they want to visit Europe for the first time in their lives. What's more, the boyfriend turns out to be a secret agent as well working on someone else's agenda. The movie was directed by Susanna Fogel and was produced by the duo of Ericka Huggins and Brian Grazer. The screen play for the movie was written by David Iserson along with Susanna Fogel.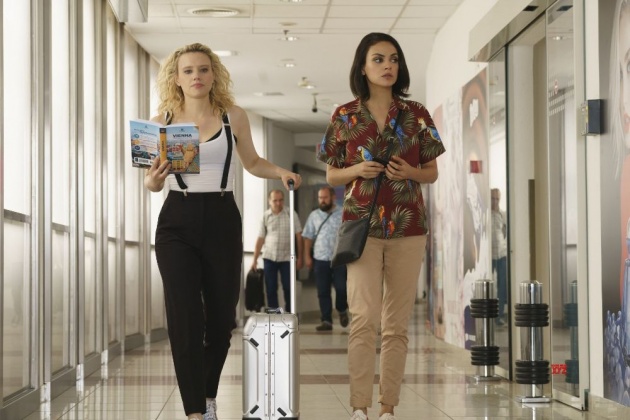 Image Credit: wall.alphacoders.com
The movie "The Spy Who Dumped Me" was released on August 3, 2018 under the distribution banners of Lionsgate Films. Some details of cast of this movie are as under:
✤ Mila Kunis as Audrey Stockton
✤ Sam Heughan as Sebastian Henshaw
✤ Kate McKinnon as Morgan Freeman
✤ Justin Theroux as Drew Thayer
✤ Hasan Minhaj as Duffer
✤ Gillian Anderson as Wendy
✤ Ivanna Sakhno as Nadedja
✤ Kev Adams as Bitteauto Driver Lukas
✤ Fred Melamed as Roger
✤ Olafur Darri Olafsson as Finnish Backpacker
✤ Jane Curtin as Carol Freeman
✤ Tom Stourton as Edward Snowden
✤ Paul Reiser as Arnie Freeman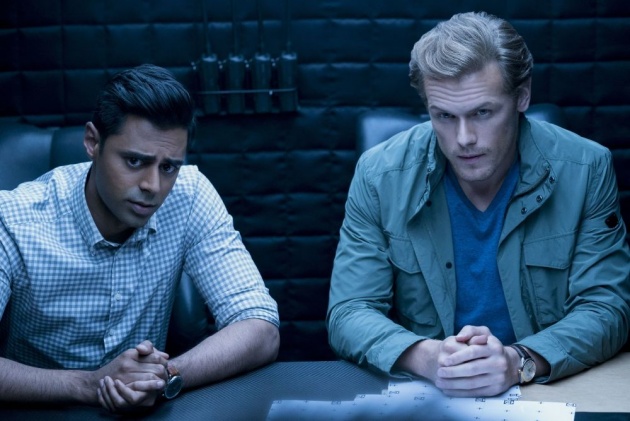 Image Credit: wall.alphacoders.com
Parents need to know that The Spy Who Dumped Me is a bawdy buddy action comedy that offers a strong message of friendship amid the over-the-top espionage mayhem. Main characters Audrey (Mila Kunis) and Morgan (Kate McKinnon) define "I'll be there for you": bolstering each other's self-confidence, communicating/working as a team, supporting each other through the good and very bad, and going above and beyond to look out for each other. But there's more blood and gore than you might expect in a comedy, including lots of weapons (especially guns, sometimes shot point-blank), brutal beatings, torture, sawn-off body parts, and more. One brutal fight sequence features a naked man whose genitals are shown from various angles. Profanity flows, especially "f--k," and there's plenty of sexual content, including kissing, crude sex talk, skimpy outfits, etc. (though women are portrayed as in control of their sexuality). Characters drink and talk about drugs; driving under the influence is a punchline. But in the end, the movie encourages women to look a little deeper at their own skill set and embrace new challenges -- and to never underestimate themselves, or each other.
Movie Review Extracts From: www.commonsensemedia.org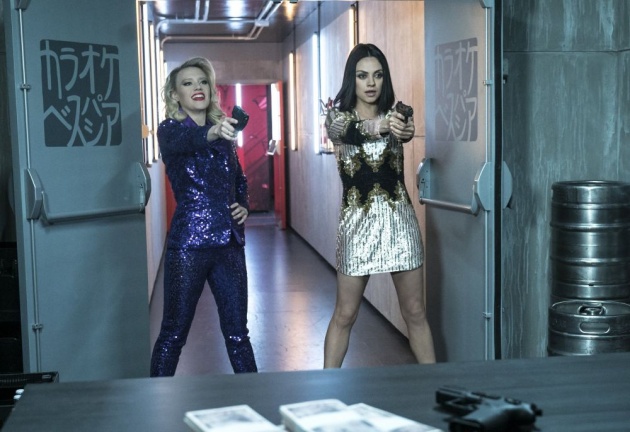 Image Credit: wall.alphacoders.com
Video Credit: Lionsgate Movies via Youtube.com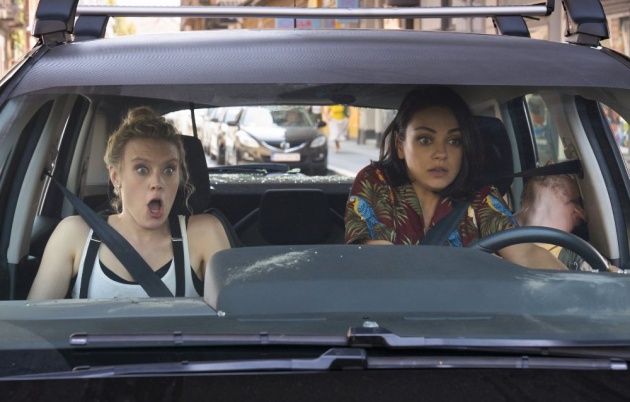 Image Credit: wall.alphacoders.com
✔ Movie Plot And Review
The movie begins with the movie character Audrey Stockton played by Mila Kunis who has just turned thirty years old and she is sharing the fact with her friend Morgan that her boyfriend has dumped her after a brief affair of about one year. She is a little devastated and frustrated at the breakup with her boyfriend whose name is Drew. Her friend Morgan advises her to burn all the gifts and belonging of her ex-boyfriend in order to take out the anger from her. While informing Drew about her plan to burn his things, Drew begs her not to do so and tells her that he would be back soon. Drew talks to her while being chased by the secret agents who were after him to kill him since he is a kind of spy. Meanwhile, Audrey meets another man whose name is Sebastian who is also a spy but Audrey could not identify that initially. Sebastian informs Audrey that Drew was actually a CIA agent and was being looked for by some unknown men. As a result, Drew had gone missing for quite a few days.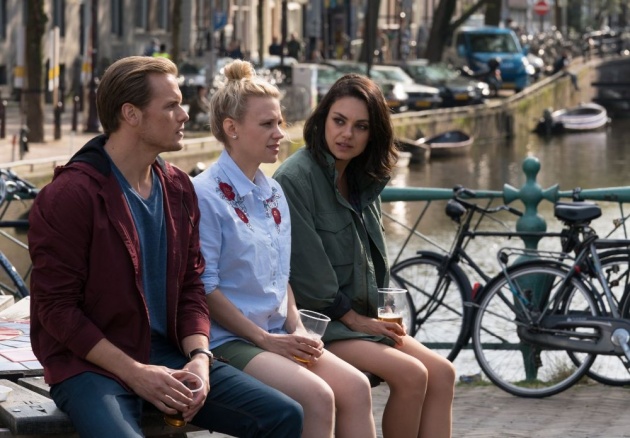 Image Credit: wall.alphacoders.com
After few days, suddenly Drew shows up at Audrey's apartment and asks her to return his belonging. However, while Audrey and Drew were having conversation with each other, suddenly they were ambushed by some unknown men, Audrey and Drew survived in a very difficult manner and during the ordeal, Drew asked Audrey for a favor to visit Vienna with him to hand over one of his belonging to a person there. During the shootout, Drew gets killed by the unknown assailant who was pretending to be Morgan's friend and Audrey is saved by her friend Morgan when she pushes the man off the building who was looking to attack Audrey. Audrey and Morgan decide to go to Europe because they always wanted to see Europe in their lives and they may not have a long life after the incidents that both of them have just gone through. Therefore, they move to Europe in order to hand over the statue that Drew asked to pass on to another person.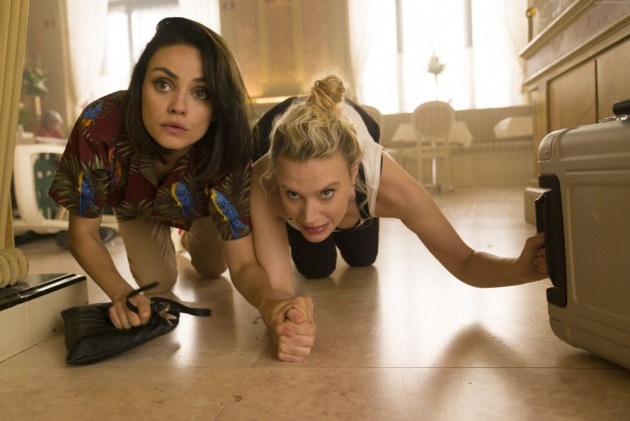 Image Credit: wall.alphacoders.com
In Europe, Sebastian appears from nowhere and asks Audrey to hand over the statue to him which she does. However, to their horror, they are again attacked by some unknown men and they are chased on motorcycles. Luckily, they survive and after reaching the safe place, Audrey informs Morgan that she handed over a wrong statue to Sebastian. They move to another country and explore that the statue has a USB which may contain secret and sensitive information for which they were being chased. When they are again captivated, Audrey tells the assailants that she had flushed the USB, whereas she had hidden the USB in her private body part. Sebastian again comes for their rescue and they manage to get away and leave for America as soon as possible. In America, Drew suddenly reappears and it turns out that he was looking for the USB for his parents because it contained a lot of stuff in order to blackmail rich people. However, with the help of Sebastian, Drew gets arrested and during the whole episode of drama and action, Audrey and Sebastian had already fallen in love. In the ending scenes, Audrey along with Sebastian and Morgan enjoy their party in Japan and both ladies have been hired as regular Spies.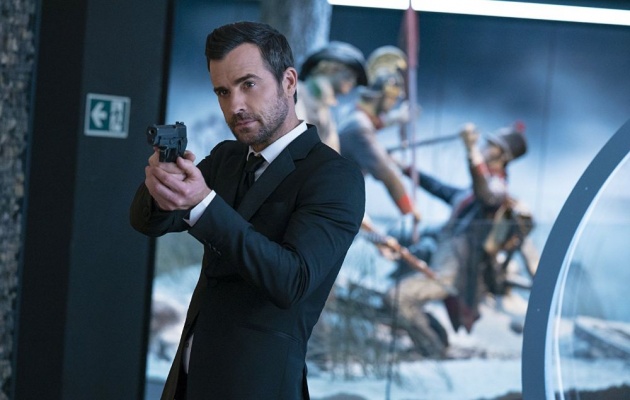 Image Credit: www.imdb.com
✿ Here is Querlo Chat for you. Isn't it fun to chat with a Chatbot ?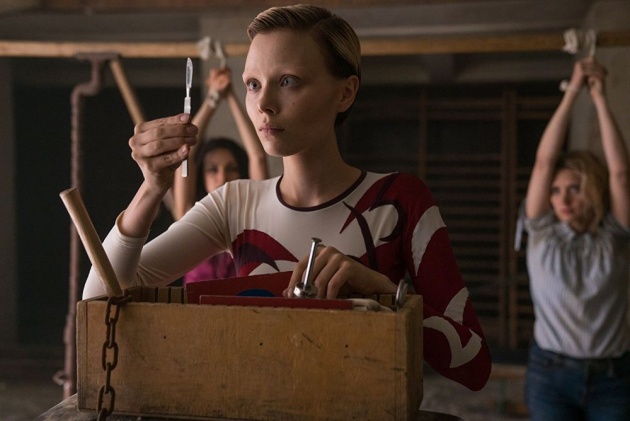 Image Credit: www.imdb.com
Video Credit: Lionsgate Movies via Youtube.com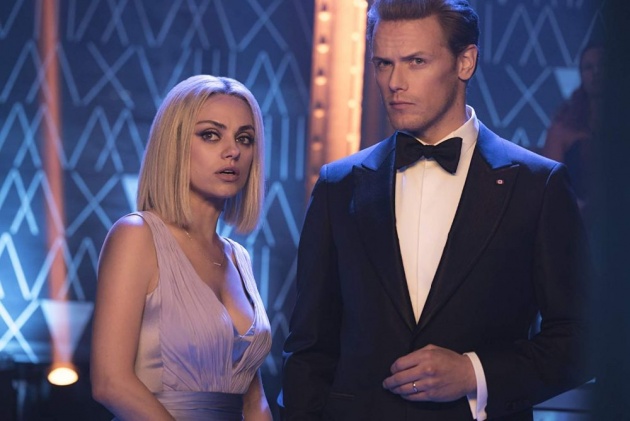 Image Credit: www.imdb.com
✿✸✔✤✪ - - - - - - - - - - - - - - - ✿✸✔✤✪ - - - - - - - - - - - - - - - ✿✸✔✤✪ - - - - - - - - - - - - - - ✿✸✔✤✪

Thanks for Reading. This Blog was written by Rafaquat Noman (a Resident of Saudi Arabia and a Traveler) for bitlanders.
✿✸✔✤✪ - - - - - - - - - - - - - - - ✿✸✔✤✪ - - - - - - - - - - - - - - - ✿✸✔✤✪ - - - - - - - - - - - - - - ✿✸✔✤✪