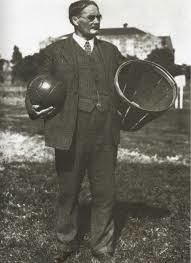 Officially 125 years od, basketball, has become democratized in America and very soon the entire world. It was founded on December 21st 1891 in Springfield, MA. Dr. James Naismith, the gym teacher at today's Springfield college, was often bummed because he had to keep his gym class inside due to New England's harsh winters. His solution was writing the rules to a brand new game called basketball. It used peach buckets attached to a 10 foot high track.
Since its inception, the actual ball has changed from a brown soccer ball to a an orange basketball, the Court has literally doubled in size, the rim got a back board and switched from a wooden peach bucket to a metal break away rim; Basketball has grown exponentially, on all fronts including the accessibility to play, watch and understand the game.
Today, most can recall the 1992 Olympic "Dream Team" with Magic Johnson, Larry Bird, and Michael Jordan as well as the Bulls team of the 90s that won 6 Championships with the same Michael Jordan alongside Dennis Rodman, and Scottie Pippen. Today, it is LeBron bringing the first championship to the cavaliers. The ever-growing magnitude of basketball can be seen through the augmentation of international NBA players population along with the increasing level of Professional Basketball's difficulty in places such as Asia, Europe, and South America.
While Basketball has had a lot of success on the court, it has also found a way to give back to a lot of communities in need. Its medium to do so is NBA cares. This program engages with 12 million youth every year. So far it has given 3.7 million hours of community service in over 1,040 places. This program takes players from the NBA and has them spend time with kids while doing many different activities.
NBA Cares' four main programs are Hoops for Troops, My Brothers Keeper, NBA Green, and NBA Fit. Hoops for troops has NBA players spending time with veterans that are homeless or disabled, running clinics for the children of the troops, and work on community building projects with troops. My Brothers Keeper was launched by President Obama to help give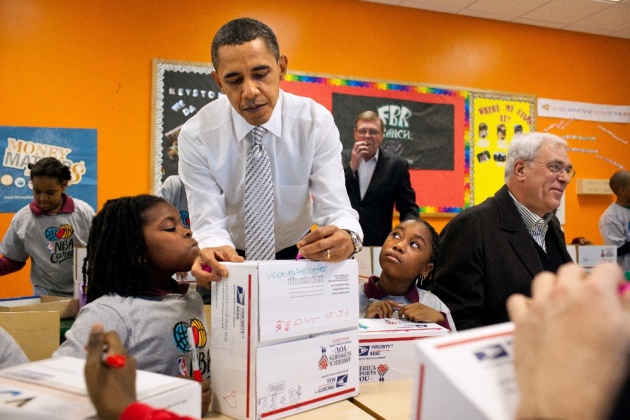 young men of color a mentor, it focuses on the fact that in America 9 million kids grow up with out a mentor. NBA Green focuses on communal projects done in partnership with NBA players that help rebuild the environment and "clean the earth." NBA fit encourages families to "Be Active, Eat Healthy, and Play Together" by bringing the game of basketball to families through events and programs. So far 1.4 million NBA fans have pledged to this commitment of being fit.
Ultimately, the NBA has found a way to use the great influence it has to help kids, families, and communities across the country through a plethora of programs. This all started from a little peach basket, and now has grown to a national source of guidance and assistance