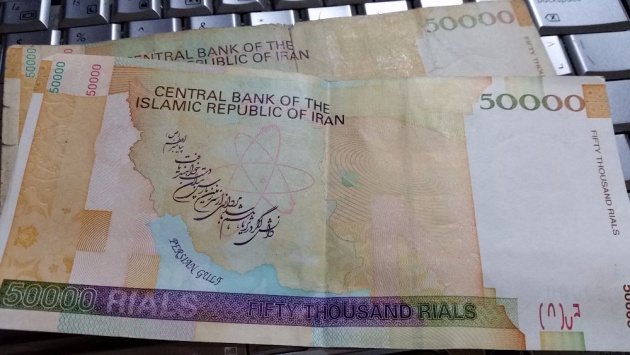 So my brother was assigned again to travel to Iran, a neighboring country of UAE and he has to go there for some business trip. He works actually as a marine surveyor and he will be assigned to either locally in United Arab Emirates or outside the country, it may be in Iran, Lebanon, Saudi Arabia, Oman and others. Now when he arrived from Iran, he told me that he was a millionaire when he got there. I was laughing and won't actually listen to whatever he was telling me, he was still on the phone right that time.
When he reached home, he showed me two bills of Iranian money and he asked me to check the amount. When i looked at it, I told myself he is just kidding about this because the amount showed fifty thousand Iranian Riyals!
He was now laughing at me at that time, he told me that this fifty thousand riyals is worth only five dirhams. My eyes went wide and I started laughing too! He told me he got a few dirhams with him and he was already able to get a million Iranian riyals! But said he also got a bill when he dined at a specific restaurant which was worth 80,000.