Hey guys! I hope you're all having a great time! I would like to have this opportunity to continuously thank Bitlanders for the good reviews on my previous blogs. I was just talking on my latest blog about Quick and Simple video editing using FilmoraGo App that I was still far from achieving a 5-star blog. So with that, I was shocked to see the review of Ms. Hillary of 5 stars. Who would not love that right? Also, my blogs about My Experience in Muragame Udon and Tempura and The celebration of PNB's 102nd Anniversary got both 4 star. Phew, it's a good relief to know that your hard work was never put in vain. And with that I'd like to share to you my ways how do I write my blogs and 3 of the best App (for me) that helped me accomplished my previous blogs.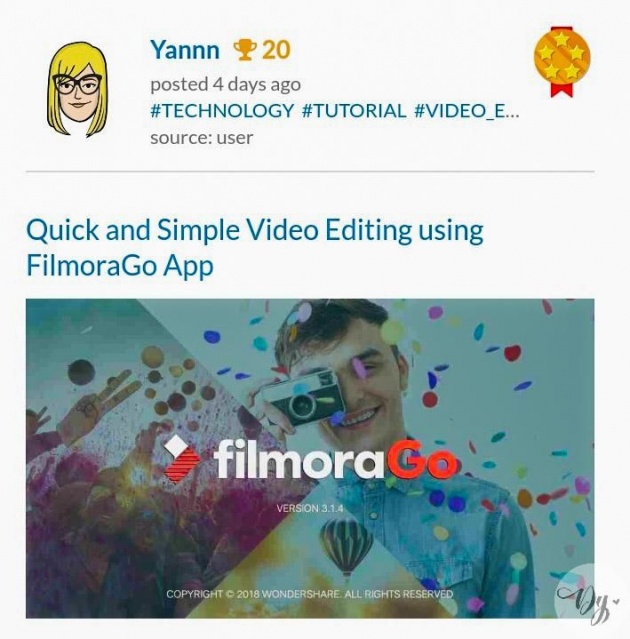 Photo Credits: Yannn via bitlanders.com
I've been in Bitlanders for a couple of years already and I've witnessed so many people that come and go because they thought that they are just wasting their precious time. When Bitlanders was introduced to me, my friend told me that I could earn a few cents from it by writing blogs and Interacting with other users. So who would not like that, right? Real talk, when you are just starting nothing comes easy. You need to explore at the same time be patient with yourself. It will require you not just to be patient but also persevere. And as time goes by, I was so Inspired by other Bitlanders' users who was and currently topping the Leaderboard. By reading their informative and creative blogs, I feel so honored that most of them come from the same Land as I am, a great example of these writers are @jean-beltran, @AdgoggleKo, @Artgirl and @sharon-lopez. For someone who does writing for fun, it's overwhelming to know such people who really love to write and excel at it.
Flashback: I started in Bitlanders when I was still college, @Caaams introduced it to me since Bubblews shut down a year after I joined. But after a year in Bitlanders, I stopped and left the site for 2 years. Last year, I was able to make my comeback here. Time flies so fast, I was already working by that time. And that leaves me limited time in Bitlanders.
Video Credits: Bitsonline via youtube.com
The moment I come back in Bitlanders I noticed several changes and part of it is you can never submit a blog without submitting it for review. But a few months later, I was able to cope up again. Just last month, I decided to have a routine or method on how will I write my blogs here. To be honest, writing in Bitlanders is quite challenging now. If you want to have a good rating from Ms. Hillary, you really need to work hard at it. I experienced doing my blogs for like 6-8 hours in a day. Man, I haven't exerted such effort in writing back then. So with a busy and tiring schedule from work, I thought of a way to lessen the hours and to make it easier for me.
• DRAFTING MY BLOG •
I usually write on a Friday night, where the working days is about to end and my mind was free of all work-related stuff. Since I'm a multi-tasking person that doesn't have her laptop with her all the time. My Android phone is usually my partner when I'm blogging, whether it will be for Bitlanders or steemit. Funny to say but most of the time, I write my draft while I was waiting or on my way home. As I wait for a vehicle, I maximize every minute to write and finish my draft blog. And with that, I used a couple of Apps to help me with my blogs.
USING WPS OFFICE AND GRAMMARLY IN DRAFTING MY BLOG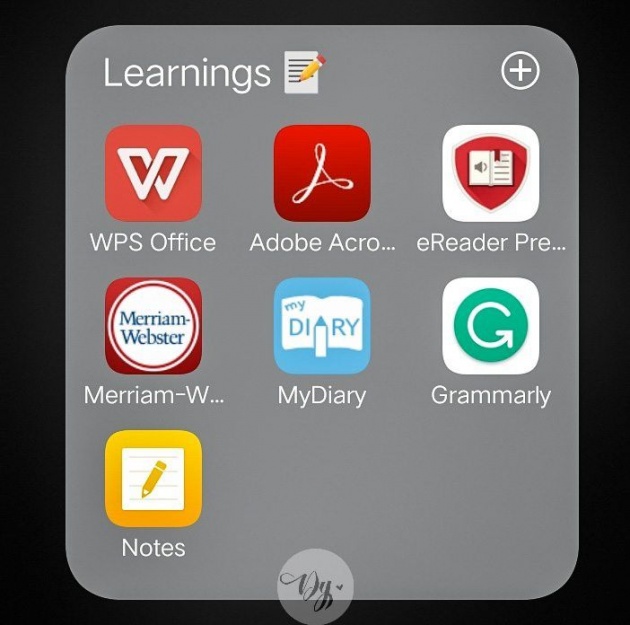 Photo Credits: Yannn via bitlanders.com
Oh, how grateful I am to such an advanced technology that we have nowadays.
I used to write my draft in my notes using my mobile phone. That way, I was able to proofread and save my writing. But as I explore more, I remember I had this Microsoft-like App on my phone called WPS Office.
This suite goes a long way towards proving free software can be simply incredible. For day-to-day office needs, and beyond, it has everything.
Using WPS Office enables me to perform many things compared to my mobile phone's built-in notes. If you heard this App already then good for you, but if you haven't you can get yours by downloading it in your mobile phone.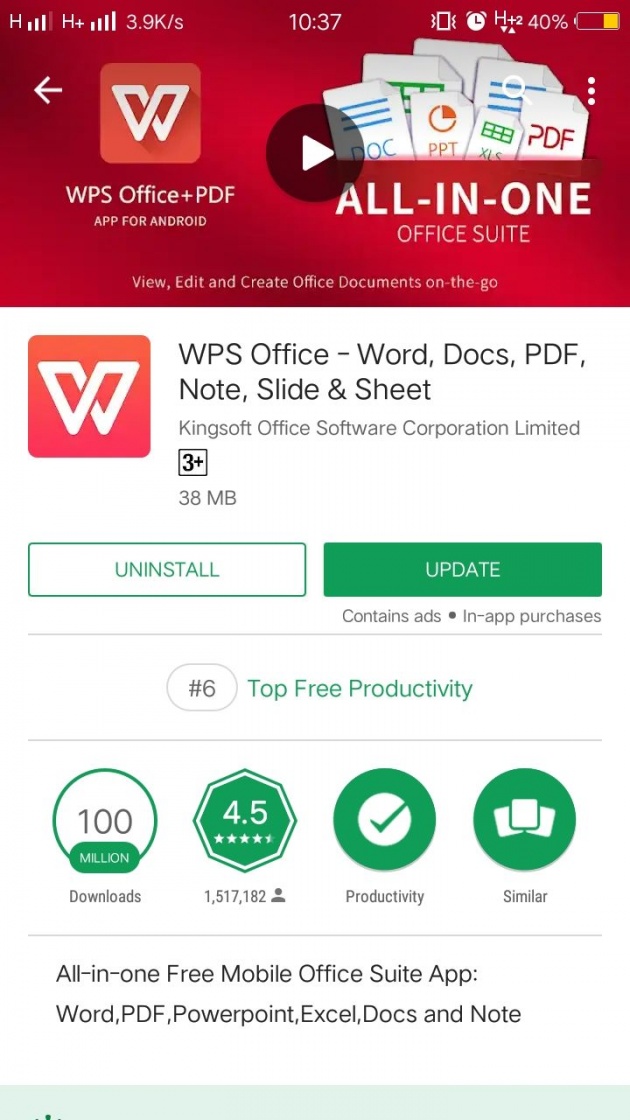 Photo Credits: Yannn via bitlanders.com
Just go to your Apple store or Google Play Store to download the App for Free! Yes, you heard it right. It's free!
Upon using it, I used the Word document to type and save my draft blog. But aside from that, I'll be having a run through to some of my favorite features of the app. (It got so many features that I'm thinking to make a separate blog for it).
Spell Check - As far as I knew myself, I know that my writings are prone to misspell some words. So having this feature of the App helped me to distinguish and Increase the accuracy of my post.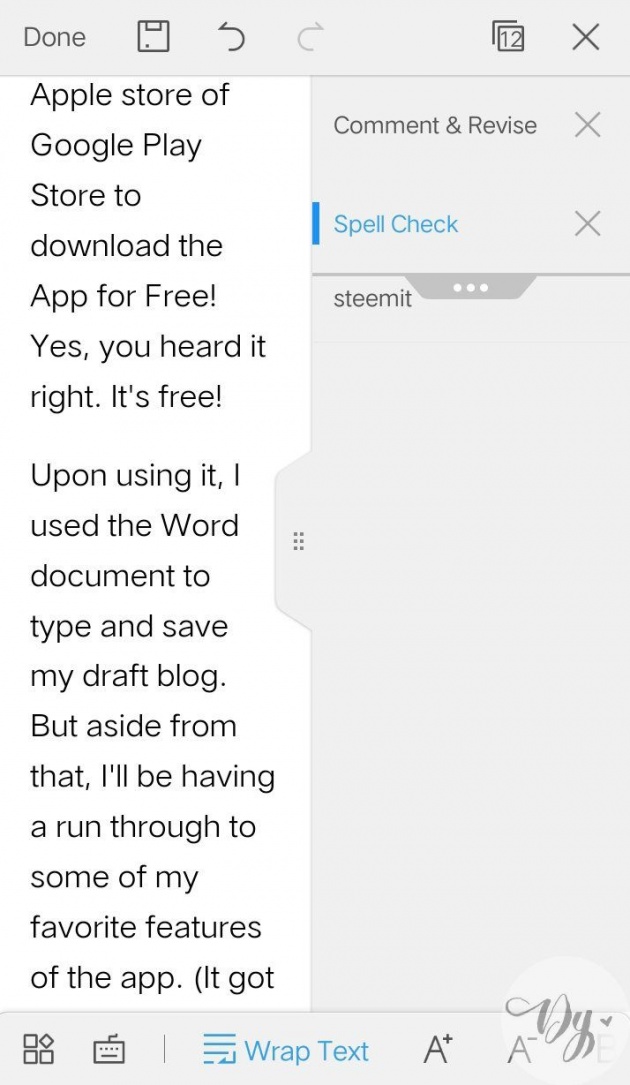 Photo Credits: Yannn via bitlanders.com
Word count - This feature allows you to know every word and every letter contains your document. I don't know if it was just me who's checking how long is their draft for blog or anybody here is doing the same?
Night mode - This will enable your screen to be in a night mode while writing.
Wrap Text - Just like in a normal word document in Microsoft word. Wrap text will help you to have a better view in writing like a mobile view. Disabling wrap text feature will give you a view of the whole document.
Save and Edit Button - An easy save and edit button is simple but Important as ever.
These are just some of the App's feature that really made a huge help in creating my blog. Then we're up to the next move.
After I finished writing, I open my Grammarly and let the app check my draft.
It shows you how to get feedback on your writing quickly, make your writing clear and adjust feedback to your preferred writing style.
I learned to use Grammarly. I saw it on @sharon-lopez' blog. At first, I wasn't able to maximize it until I learned that I need to have an internet connection to use it, silly me.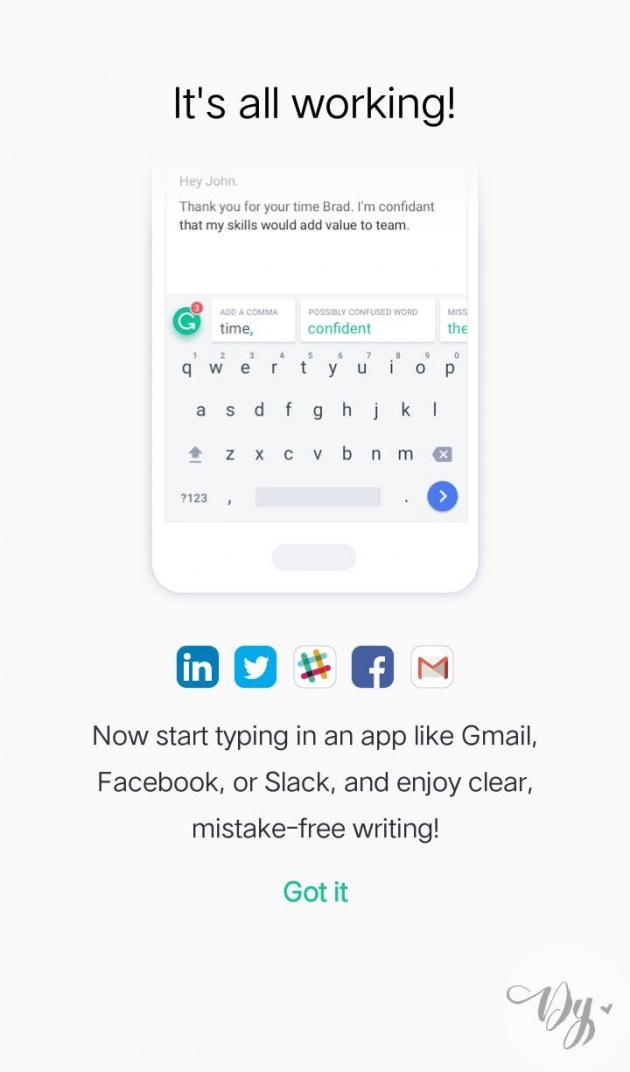 Photo Credits: Yannn via bitlanders.com
I got my Grammarly app through google play store and installed it on my mobile phone. I usually used Grammarly after I wrote my draft. Because having my internet connection on while writing might serve a distraction to me and may lead me not to finish what I'm writing. Oh, you know social media when they notify you. Hehe. So I let the Grammarly check my work afterward and correct all the mistakes I've committed. Grammarly has been a great help for me too to proofread my work for me. Hooray!
Then there you have it, estimated time of writing and checking it with Grammarly is 45 minutes to 1 hour. At the same time, I was able to maximize my time during heavy traffic. Then let's go to editing!
• EDITING PICTURES AND VIDEOS •
Well after writing my draft the next thing I do is to edit the photos or videos I'm going to use. To be honest, I haven't edit videos that much. I just usually search in youtube and paste it to my blog. It was just in my latest blog that I do the editing of my Videos. If you want to know about it, you can check out my blog about FilmoraGo app here. But as much as possible, I wanted to use photos of my own in my blogs. Since I often post about happenings and experiences in my life, I wanted to use photos that I myself captured it. So in editing my photos, I used the App Adobe Photoshop Express
.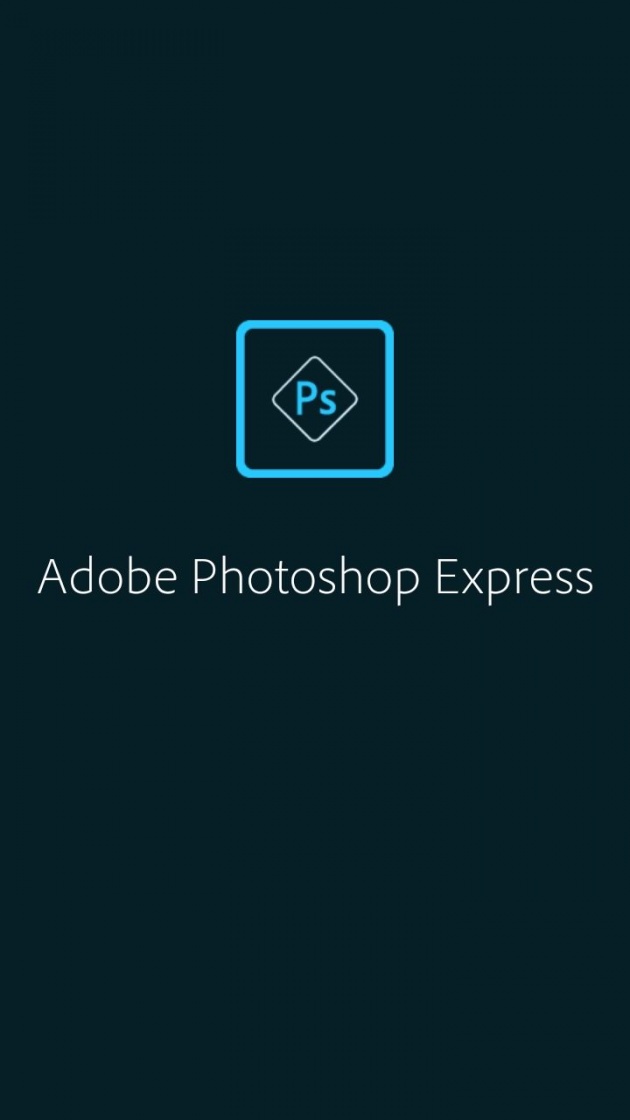 Photot Credits: Yannn via bitlanders.com
I always wanted to learn how to do a legit edit using Photoshop but I can't find the time yet to do so. But on the other hand, I've been using this App when editing my photos for years already. With a bunch of editing apps right now that offers different kinds of styles too, I, a stereotype just wanted a simple yet worth its app. So here are the things I love about Adobe Photoshop Express.
Several and distinct filters

- I don't usually use filters in my photos. Only If I wanted to add some spice or flavors to my photos that are appropriate to my photos. But often times I would just use the Vibrant effect. This would help my photo to become lively.
Auto Enhance - My photo was best most of the time if I used Vibrant effect together with Auto Enhance. It will help your photo to lighten up especially when your photos are taken in a dark place.
Crop Feature (Aspect Ratio, Rotate, and Transform) - these are also my favorites. As a non-pro-photographer there are times that my photos are not proportion, and the transform feature will help me to align the photos properly.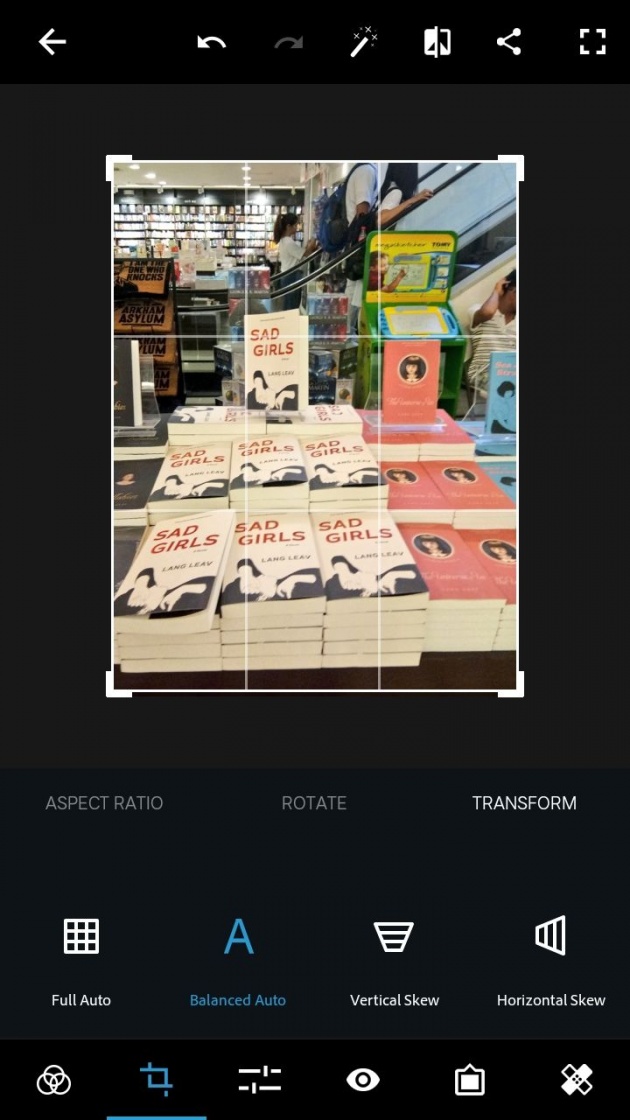 Photo Credits: Yannn via bitlanders.com/
Basic Editing - this includes adjusting the clarity, sharpening the photos, reducing the luminance and color noise, Defogging, adjusting the exposure, contrasts, and highlights. And there's also a fade feature.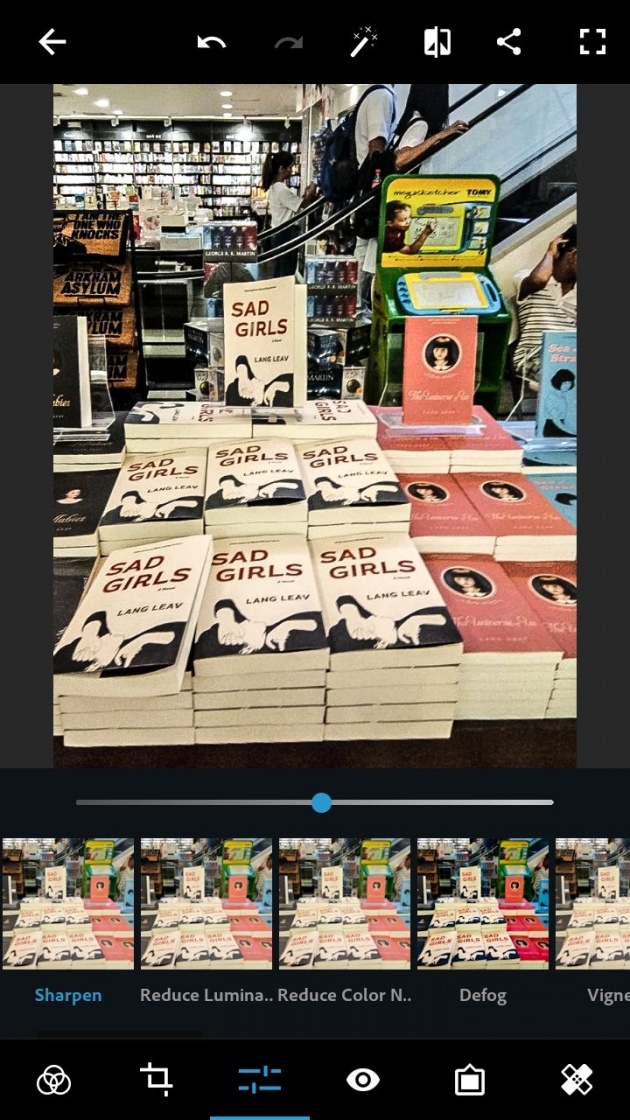 Photot Credits: Yannn via bitlanders.com
Watermark - yes you heard it right! You can add your watermark in your photos. I love putting my watermark in my photos, especially most of the photos I'm editing is my Artworks. Here you can choose whether you want a text or image watermark. Also, you can choose where to place it.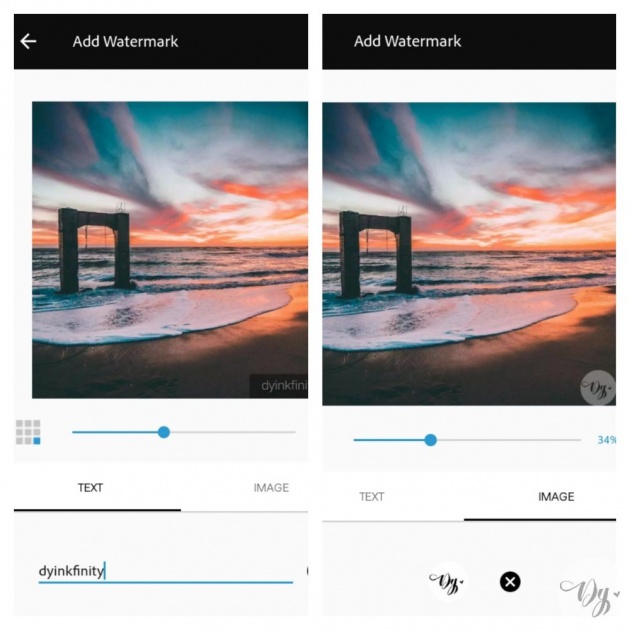 Photo Credits: Yannn via bitlanders.com
• FORMATTING MY DRAFT BLOG •
After I wrote the draft, finished editing the photos and videos the next thing to do is to format my entry. So from my WPS Office App, I'll be needing to transfer the file in Bitlanders to edit and format it.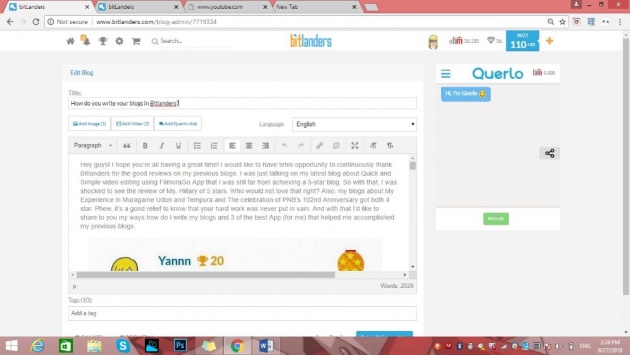 Photo Credits: Yannn via bitlanders.com
By Saturday or probably Sunday (before Saturday is Laundry day) I'm transferring my document to my laptop and paste the whole thing in Bitlanders.
Commercial break: It is just today that I was kinda late to do my blog because of two things. 1st, last Friday was our Department Head's birthday celebration so I wasn't able to write anything. 2nd, I was too distracted by finishing the Korean Drama I'm watching. I've binge watching it yesterday so I wasn't able to come up with a blog. But I am so grateful for this kdrama because I was able to write a blog and post videos about it. If you are curious about it, you can check out this trailer of this Korean drama named Hwayugi: A Korean Odyssey.
Video Credits: ABS-CBN Entertainment via youtube.com
Going back, part of formatting and editing the blog is bolding and underlining important words. Linking informative sites to unusual words inside the blog and researching about the topic of the blog. Placing the photos and videos in the right position to give a great presentation of your blog is important too. But also let's not forget to add right tags after. You can be specific with the tag and include related tags in your blog. By doing so, I conclude that there will be a great possibility that your blog will have a good rating. But wait! After formatting and editing your blog there are three things we need to accomplish.
• SAVE, PROOFREAD AND SUBMIT •
It's been my habit to save my draft from time to time as I edit, just in case and worse comes to worse at least I saved all the revisions and edit I made. After including the tags, it made me realized not to be overconfident with it. (Although I have WPS office and Grammarly checked everything) still, I learned to proofread my blog before submitting it. Proofread it as I complete the writing, editing, formatting and adding tags. As soon as I read enough and thing that it's good to go that will be the time that I will hit the submit button for Ms. Hillary to review it. And there you have it! That's the way how I usually write my blogs here in bitlanders. I hope you all learned from it, it might not be that efficient but surely my way is effective and suited to me.
Have you enjoyed reading my blogs? You can check out some of my writings here:
Thank you for reading!