How Much Can You Really Earn with PTC sites?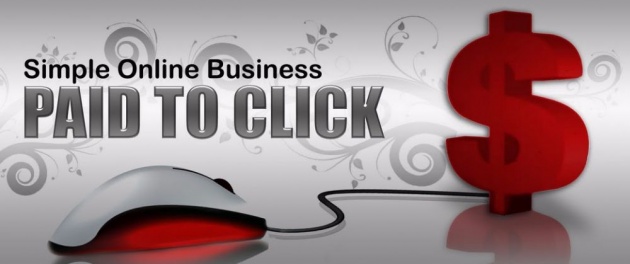 If you are an active user of PTC sites, this question has surely come to your mind. How worthy is it to invest your time in PTC sites?
Well, it depends on several different factors.
Do you really enjoy making money by clicking advertisements?
If you really enjoy making money from PTC sites, you should stick to it. Because it can be profitable business model if applied in the right way.
Usually, it seems to be difficult to make money from PTC sites. Because the amount of money you earn is not so attractive that you can stick to it for long time. Most people leave PTC sites after a certain time.
The reason these people leave PTC sites is not the amount of money they earn, but the belief that they can't make more than what they are earning. It is certainly a wrong conception. But it is common in most PTC users.
You must think about it in a different way.
Every day, a lot of new PTC sites are coming in the market. If this business model was not lucrative, why would they start this business? So don't lag behind and think smart.
Do You Need to Start Your Own PTC site?
It's not about building your own PTC site and making money with it. It's about having a different look at the whole business model. Any business model in this world depends on the customers and the products or services the seller provides. If both the customers and the sellers are not satisfied with the results, the business will not be a success.
As a PTC user, you are the customer and the owners of PTC sites are the sellers. If you are not satisfied with your PTC experience, it doesn't mean that others feel the same too. If it was, PTC business would have stopped long ago. The reason why the PTC business is working really well is that a huge number of people are happy with their experience with PTC sites.
Not only the users of PTC sites are happy, but also the owners. This is what is making this business model extremely profitable. As long as your happiness is concerned, it doesn't really matter whether you are happy or not, this PTC business will run for an endless time to come.
If you are not happy with your PTC earnings, discover why other members are happy? Are they doing something that you are not doing?
Are they doing something special to increase their PTC earnings or just spending a few minutes clicking on ads every day. This is a great question and you need to find out the answer by yourself.
Here is small gift from me to increase your income. Get this exclusive PTC Referral Guide that ensures you get at least 10 referrals every day.
How Does a PTC Site Really Work?
As previously mentioned, the basic concept is very simple. As an user you help a PTC site earn revenue from the advertisers. As a result, they pay you a small portion of it.
But the story doesn't end here. Why PTC business works well is that it depends on a common fact that most people in this world wan to earn money without much effort. As a PTC user, you don't have to waste long time or effort to make money here.
Most people may not be lazy, but they surely search for a way to make money without much effort. PTC sites are such a business model where a user has almost nothing to do. You just need a computer and internet connection to make money from PTC sites. You may not have to invest a lot of time as long as you are not serious about increasing your overall income.
However, if you want to increase your income, you must be serious. Looking at the entire business model, it is easy to understand that you need referrals to increase your earnings. It's only direct referrals that can increase your overall PTC income. So if you are not trying to increase your direct referrals, you are seriously wasting your time.
Does it Really Worth Your Time?
It can be if you seriously invest your time to get more direct referrals. Remember, your referrals are the backbone of your PTC income. So if you want to increase your earnings from PTC sites, you need to get referrals continuously.
The ways you choose to get these direct referrals have to be wise. Because you don't just need direct referrals. But they have to be active to help you make more money.
If you are unsure about where to start your journey, follow this guide. The strategies described in this guide are followed veterans who have already made hundreds of referrals.
Getting referrals is not difficult; you just need to follow the right way with proper guidance. There are lots of ways already described online.
But there is nobody to guide you step by step. This guide will help you in your journey to get more direct referrals.