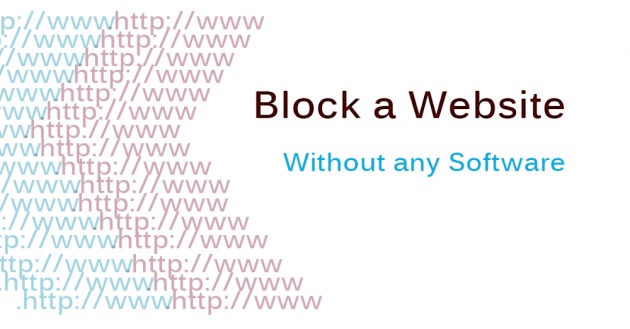 It is happening some times we don't want other peoples to open a specific website in our system. as example one of our friend every day open bbc.com and stay up to half an hour on walking inside. so in this case we only have to make the website unavailable, we want to block this site in our system. for that there is a very simple way without installing any third party software or application.
For doing that,
1 – open the directory "C:/windows/System 32/Drivers/etc".
2 – open the file "hosts" with a text editor like notepad. Scroll down up to final line. there is a code like this 127.0.0.1 localhost.
3 – add any website under that line. lie i have added news.parseek.com
4 – now save the file, restart your computer
5 – open your url in the browser and see it shows you unavailable page.
Find this article on my blog: The Prowebsters House