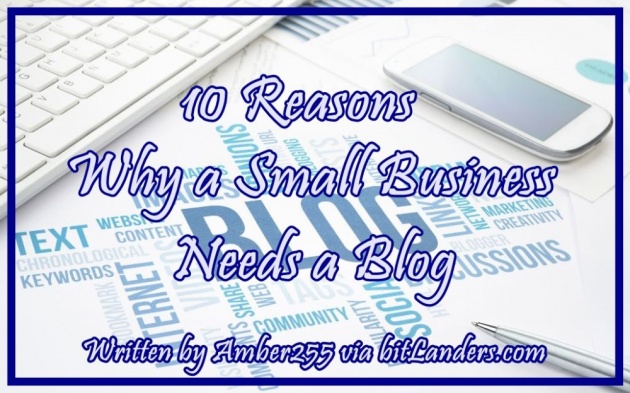 10 Reasons Why a Small Business Needs a Blog - Photo credit: twitter, edition by Amber255 via bitLanders.com
People buy from you for several reasons: they know that you are and trust you. That's all! Awareness and trust. Small businesses often have to act extremely creatively to reach the largest audience. And when you get the attention, you have to tell who you are and ultimately gain confidence.
A blog is a truly powerful tool allowing you to connect with your clients on a simple, personal level, and it helps you to create your interesting image online.
Some entrepreneurs succeed while others fail. Some write a blog; others trust other means. Is there any difference?
Businesses that write a blog often have higher website traffic. People know such a business the way it needs. A business that has a blog is more attractive, more loved by customers, and it's more fun for some reason. The business uses the blog as a tool to bring together the online community that interacts with the business brand.
If you're a small or individual entrepreneur, you've probably heard about content marketing, right? Of course, we all are aware of the quality content's importance, but you may not dare to take this step yet. A blog used for small business is the most commonly used and very effective marketing tool.
Simply put, if you don't post a blog, you leave money on the table that might have been in your pocket.
I composed 10 reasons for you to read why a blog for small business can raise awareness and also build confidence in your business.
Why Everyone Needs a Website [Small Biz] - Video credit: youtube
1. Get Familiar With The Market Better
Writing a wide-ranging blog helps you better understand what your audience wants. From the backstage of your website, you can track which of your pages or articles are most visited. This makes it possible to understand where the interests of visitors lie. When you know what type of content is the most attractive, it becomes clear what to publish and what not to publish.
It is important to remember the simple benefit - you can also use the blog for getting feedback from your visitors. If you have followers who are in contact with you, they are very likely to be reluctant to answer any questions you may have.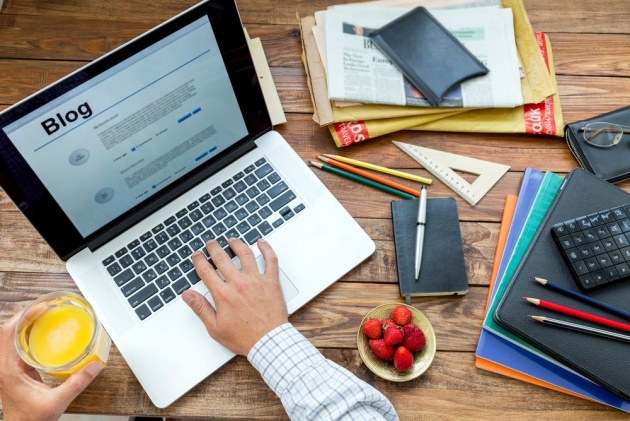 Photo credit: picsberg.wordpress.
2. SEO or Let Others To Find You
As you probably imagine, it makes little sense to have a powerful website if it is not visible to everyone except you. One significant criterion for gaining more traffic is to take care that people find your site using search engines. In essence, it is the main engine that leads Internet users to find a way to content-oriented sites.
In general, you will not avoid search engine optimization (SEO) if you want that the website would bring some benefit. The more relevant information on your blog is to the customers, the more likely it is that you can be found by them using keywords in search engines. Here's the benefit that brings a small business blog.
Constant publishing of high-quality content on the blog ensures that people will search for information on your blog when they need it, and that will help to optimize your SEO.
5 Reasons Your Business Needs SEO - Video credit: youtube
When you publish content that people are interested in, Google's search engine algorithms give your site a higher rating. With time, it is very likely that your site will enter the main search results page. In addition, when the reader enjoys high-quality content, it is much more likely that he will share the link.
Feedback from other authoritative blogs will guarantee you the most rapid progress of SEO optimization.



These days, the most important thing to understand about SEO is that your content must be high-quality, informative, and satisfying to a user. In essence, if your content impresses a human, then it will probably impress Google.




Credit: addthis.com



3. Support Of Reciprocal Linking or Become a Follower
The reciprocal link is unquestionably important to any business blog. It is not enough to publish quality material. It is useful for you to interact with your customers as much as possible. Seeking to make people interested in you does not give so many fruits as your interest in your public.
Make yourself a fan of something and don't hide it. Continuous dialogue between yourself and visitors is extremely important. This will help you get to know your customers and potential customers better. This will enable them to get to know you better.
And you want it!
It's easy to make that your business blog can be commented on. It's a great way to get involved in the discussion, get constant feedback. From this, you can learn a lot about your customer base. In addition, enabled comments allow the public to understand that you are interested in communicating with the public. This will encourage loyalty and help you build a stronger relationship with your customers.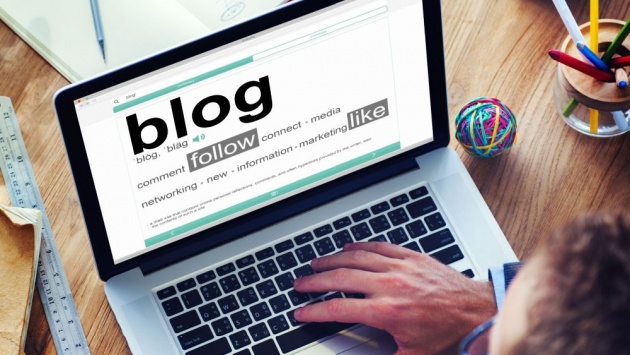 Photo credit: twitter
4. A Unifying Goal: Your And The Readers'
No one is interested in the mission/vision of your webpage and the texts about us. Nobody reads them and does not visit. But you still need to tell about your activity and purpose. You can claim to be the best (most caring and trustworthy) once or twice, but only by writing your blog can you prove it.
A blog is a place to convey your branding mission. Sincere articles about what is important to you promote customers' loyalty. And this loyalty is much more valuable than selling for a 20% discount on the first purchase. And this loyalty is much more valuable than selling for a 20% discount on your first purchase.
When you share a goal that is not just about what you sell, you stand out from your competitors. Just an example: if you are a business person who sells vegan meat substitutes, you can convey the brand mission by publishing articles on animal welfare. This shows the public that it's not all about the money.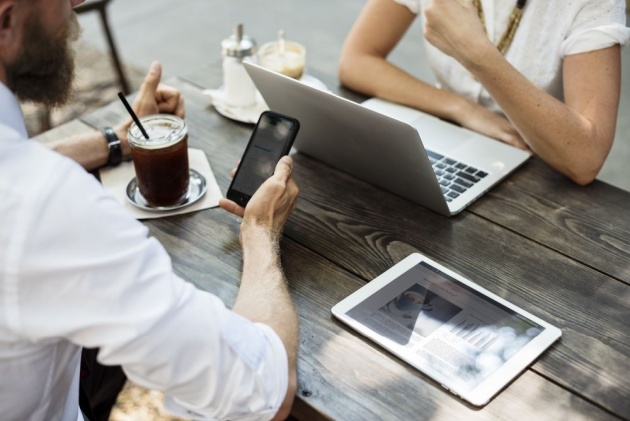 Business blog - Photo credit: pexels
5. Communicating With Customers or Visitors To Which You Are Interesting
The blog is a great tool to tell customers or visitors about changes in a company that somehow affect sales, service, or business views: you have changed supplier and goods are delayed, you grow and look for professionals who will accelerate delivery, and similar.
Installing new equipment, changing employees, and other things that you can talk about are no longer harmful to your customers or you.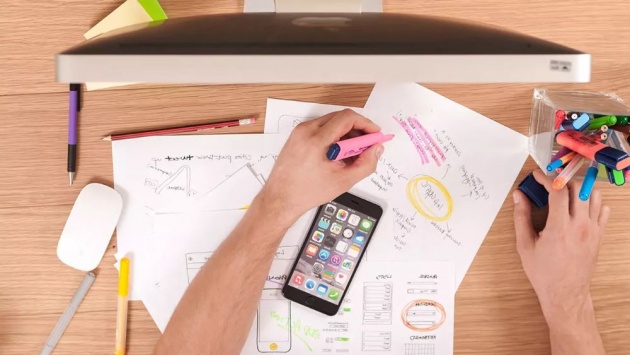 Create a website for business - Photo credit: springnews
6. A Place For Action-Attraction Or Advertising
A small business blog is a great place for selling campaigns and discounts. If you have an interested audience that follows your published content solely for your personality, it may like how you wrap your goods or services with stories and events.
But do it subtly, because if the reader understands your secret intentions, they will consider your article as spam and frustrated will forget your blog and the goods.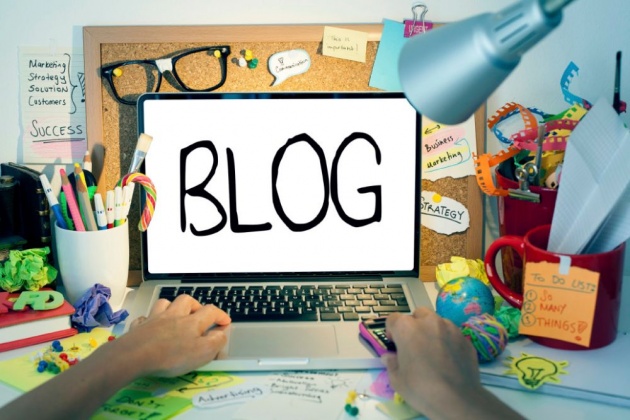 Blogging for business - Photo credit: twitter
7. Human Part, or Human to Human
Buyers want to know that entrepreneurs owning the companies they buy from are the same people as they are. Write a few personal stories. Communicate with your visitors through the blog. It is an opportunity to show a unique character. When publishing your posts, do not charge the readers with corporate language. No one is interested in it. Really.
It is better to write an informal language that is close to people. In blogging, it is important not only what you say, but also how.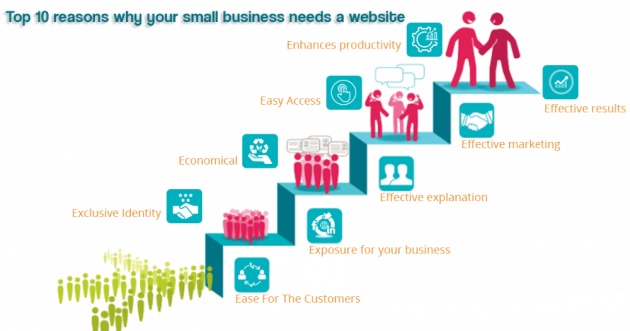 10 reasons to blog for business - Photo credit: picswe
8. Be Useful, Be Necessary
An effective blog is a valuable blog. No one will read your records unless that information helps to resolve or avoid the problem. You need to become valuable to expand your influence. You can do this by always providing useful information on a regular basis: tax news, some step-by-step guidance on how to do this or that or help with installing a computer program.
It can also be a description of a scenic route for travelers or never do ten things about a communication plan for a business starter. You become valuable, and you can be trusted. People want to ask your advice, want to meet you, want to look at what else you're doing. Super!
That is why content marketing works. When you create content, you have to ask yourself what your reader will get from that particular information. What's useful for your reader? Every post should be for information, education or entertainment. If possible, give all three together.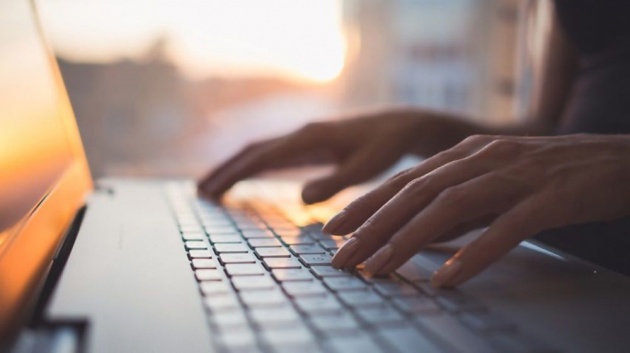 Why business needs a blog - Photo credit: twitter
I always rely more on the accounting company if it explains the taxes in the human language, always keeps me informed about the news, and warns of possible nuances. I have more confidence in the private kindergarten that will write about the child's education, family values, what games with the children to play with the family during the weekend.
9. Networking Or Find Peers And Partners
It's amazing how the blog summons the people under one roof. When you gather your audience and are already a little known, it can attract the attention of other business people. The ability to grow readers effectively will make you more credible in the eyes of others.
The blog will become yours and your profession's business card that tells you how you work, how you communicate, what's important to you and who you are fans of. You never know who is watching at you and what kind of proposal they are preparing for you.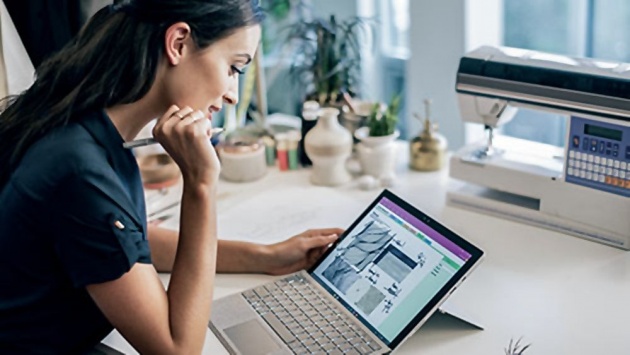 Successful small business - Photo credit: lifewire
10. You're Reliable - I Trust You
Creating the right and reliable content, at the same time, you will create a trusted company reputation. Do it for present and new site visitors, fans, and buyers.
By trusting you, the buyer or reader will recommend you to his environment, and the new readers will probably recommend your blog to their environment after they visit your articles.



Building trust is imperative when it comes to making sales and conducting business. It doesn't matter how good your products or services are if people don't trust you to execute. And chances are, if you are falling short on developing trust, your services and products probably aren't as good as they could be anyway.




Credit: minyona



On A Final Note
At present, the popularity of blogs is particularly noticeable. If you're a small business representative, you can't prevent yourself from using blogs and expanding your business visibility online.
So, in order to expand your business' online presence, create high-quality content continuously. Writing is one of the most convenient ways to control your activity, where each article is a press release.
Every article is a reader's benefit; every article shows your work ethic, values, and what the goal you are moving towards.
Increase awareness and trust.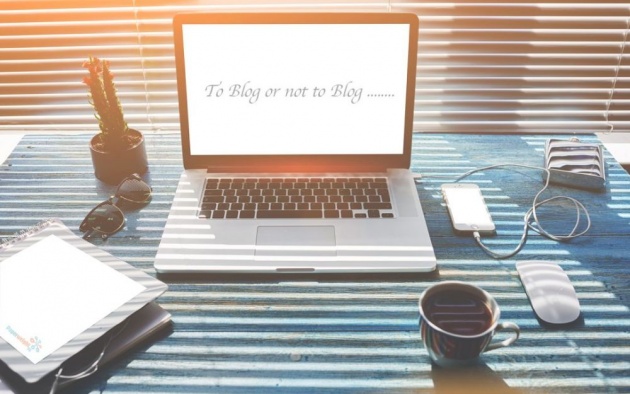 Business visibility online - Photo credit: nearsay.com
There I added just a few reasons why you should have a blog if you are a small business' owner. Just remember that anything that can benefit your fans is what you might want to include in your business.
Posting new articles constantly, we show that we are experts, constantly reminding our customers and partners about ourselves. We tell what matters to us, and so we influence the community.
Have patience until your efforts begin to produce serious results.



Consumer behavior changes over time to adapt to modern technology, and consumer behavior has changed to adapt to the digital age.




Credit: bluecorona



HAVE FUN!
**********************************************************************************************
Thank you for stopping by and reading my blog
2019, All Rights Reserved.
You are very welcome to join Bitlanders and share your valuable knowledge and opinion.
***********************************************************************************************