Hi everyone! This is Drei318 and this is my second blog. This is about how to get fast BitMiles without having to post anything!
(Tip: Earn without HAVING to post anything, earn more WITH posting some things.)
Ok, you can earn fast BitMiles without having to post anything in 3 ways.
These 3 ways are:
Play FlapPig. Are you familiar with the game called Flappy Bird? It's not available anymore in the App Store, but FlapPig is similar to that, except that FlapPig earns BitMiles! (Read my first blog for more information.) The proof is also in the first blog.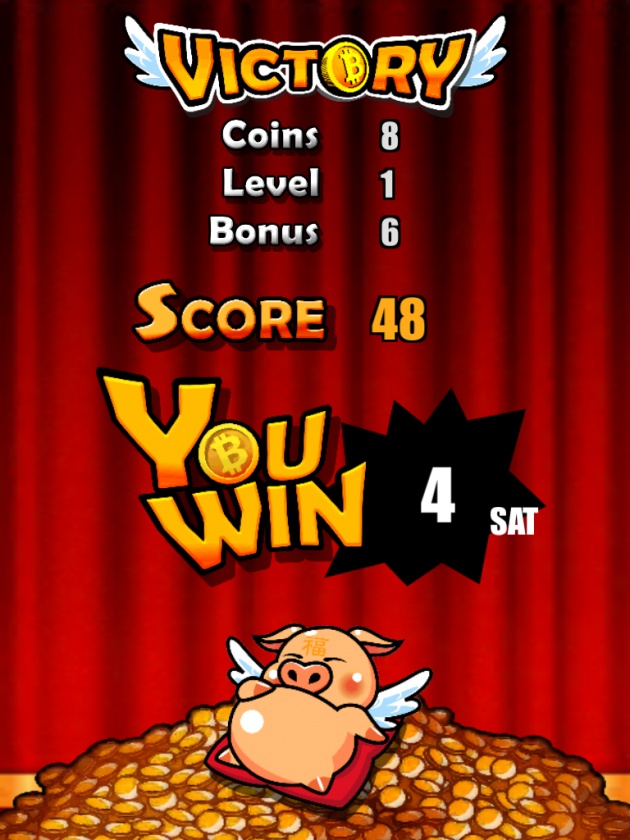 2. Answer Hillary's surveys. Are you shy chatting with other players? It's ok! Chat with Hillary, answer her surveys and recieve 10bM for each question answered!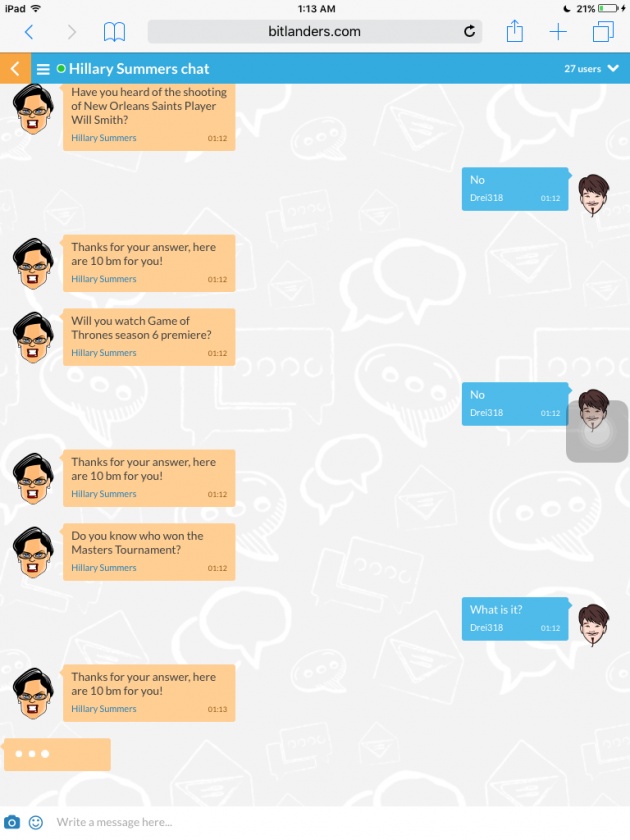 3. If you see this giant BitMiles word,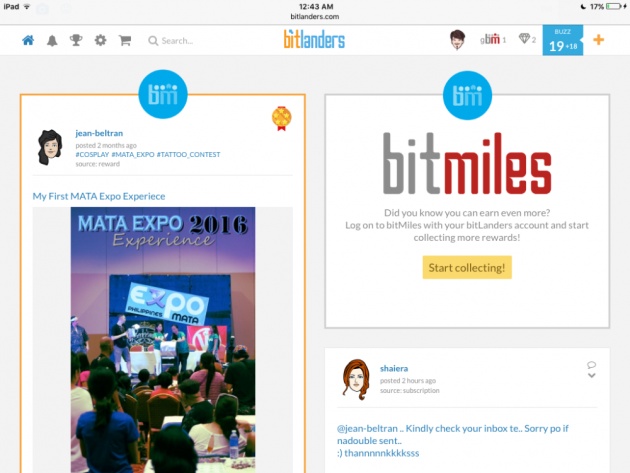 Visit it and log in your BitLanders account to BitMiles and make your website, make rewards and be rewarded!
That's all! Easy, right?