How to write a blog in bitlanders.com?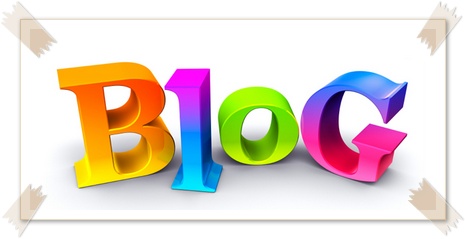 Image courtesy of http://www.fr33bitcoin.com/
BITLANDERS.COM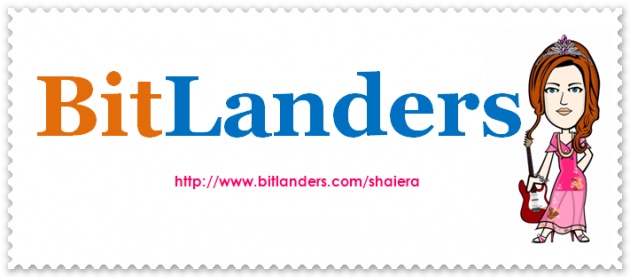 bitlanders.com is a social media site where users are rewarded for their content and for being socially active. We, users can post contents on four sections such as videos/ movies, blogs, micro blogs and galleries. I already tackled these four sections in my blog entitled --> bitlanderscom a tutorial for the newbies. If you want to know how this site works, just watch the video below. The video tutorial below is for the basics about bitlanders and how to earn at this site. Since the video are taken before the payment was switched to bitmiles, you can notice that the payment is in bitcoin. Just for clarification guys, bitlanders pays us in BITMILES now.
Video courtesy of Ata Rehman
BLOG OUTLINE
On this blog, I will tackle all about blogging: what is a blog, why we do blog, how to write a blog in this particular site which is www.bitlanders.com, what should a blog consists of, how to embed video in a blog, how to add tags and insert links And some suggestions how to get a positive result in your blog. Lets start now.
WHAT IS A BLOG?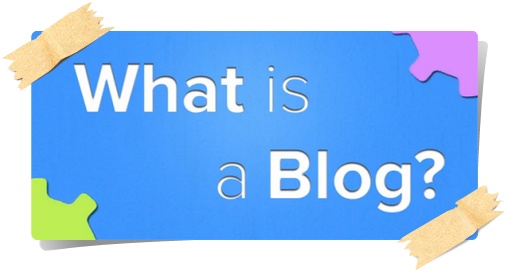 Image courtesy of http://delinfosolution.com and edited by me
A BLOG is an online personal journal or diary that can be used to share news, our own ideas or thoughts, stories, opinions and experiences pertaining to a particular situation or subject matter. This is best for those who love sharing stories and interacting with the viewers because a blog can be updated and shown for public consumption. To learn more about what is a blog, watch the videos below.
Video courtesy of WPMU DEV
Video courtesy of Christopher Cehbashchen McCann
WHY DO WE BLOG?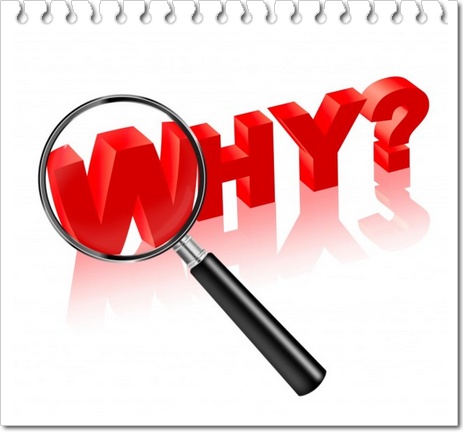 Image courtesy of http://blogs.extremeexperts.com
Just like in making communications with others, there are enormous reasons why a certain person created a blog. To make you have a little bit insights on why others write a blog, here are the possible reasons such as; to be heard, to share experiences or what ever knowledge or ideas you want to share, to make it an online diary, to interact with others by sharing your content, to help others and for some the main reason of blogging is to earn online.
I know that you want to create your own blog too at this site, but some how, not everyone on this site knows how to basically create a blog here in bitlanders. In fact, there are some newbies who asked me on how to create blogs, how to embed videos, how to insert link and put some tags on their blogs. So, lets start exploring on how to create a blog in bitlanders.
How to create a blog in bitlanders?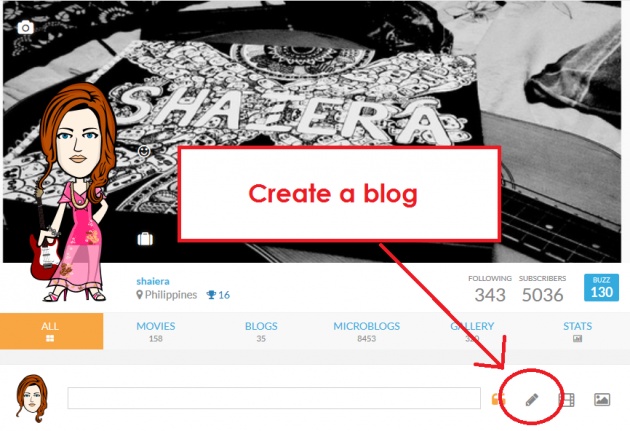 I only use desktop to create and publish a blog, according to other users you can use your android phone on creating one but I guess it is depends upon to the phone that you are using. For those who use laptop or a computer, you can create your blog by clicking on the pencil icon. It will leads you to a page where you can start to write your content. Or you can also click on the plus sign ( + ) placed at the upper right corner of your page next to your buzz score and just click on " write a blog".
Parts of a blog in bitLanders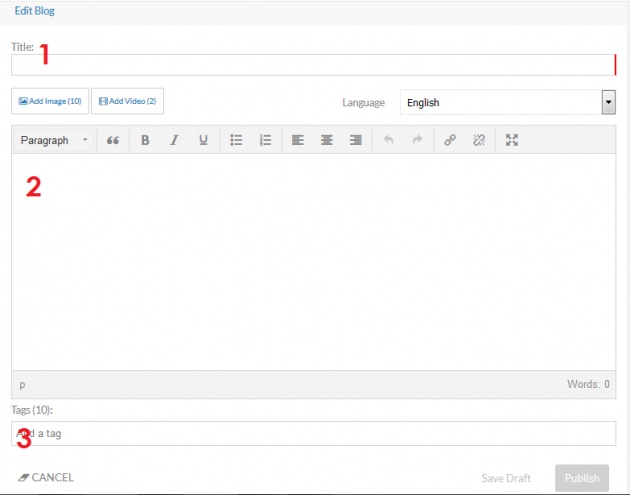 In writing a blogs here, you need to have your TITLE, the BODY and the TAGS. These three parts of a blog are essential to have a good or a positive content review. So let's tackle these three essential parts.
1. TITLE
Make sure that your title is good enough to catch the attention of your reader, it doesn't matter whether you write it on caps lock or not. It is also up to you if you want your title to be long, just a phrase or even just a single word. It is about on how you want others notice your contents. Remember that your title must be good enough to attract users to read your contents.
2. The BODY
Aside from the good title, the body of your blog should be good enough to discuss what is your topic all about. Just like writing an article in the school, this must contains coherency, accurate words and proper grammar in order for you to deliver your topic completely and to receive a positive content review.
PLACING THE IMAGES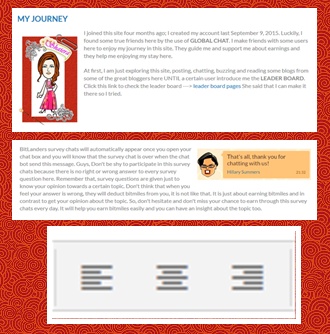 Some don't know yet on how to insert an image and to place it whether in the left side or in the right side of your blog, so in order for you to place it to the left side or in the right side, just follow the steps below.
For you to place the images to the left side, make sure that your paragraph is in the RIGHT alignment then insert the image next to the beginning of your paragraph after the image was being insert, click on the LEFT alignment.
To place the image to the right side, Just insert the image next to the text without space, then click on the RIGHT alignment.
By placing your image to exact position where you can present well your content, you can assure that you will not get a problem in formatting. And by the way, when your images are from web or not really your own captured photo, make sure to credit the owner of that image. :)
Embed video to your blog

Before, we can embed videos as many as we want but now, we can insert two videos only. Make sure that you choose a good video for your content, choose the most related one so that it can add information regarding to your content.
You can embed video by just clicking on the "add video" then insert the link of the video that you want to embed in your blog. You can choose from your LIBRARY, means that from your videos that you uploaded to your movie section, and you can use videos from the web but make sure to credit the owner again. :)
Insert LINK
We insert a link so that when the reader want to view the sources or the page that you incorporate to your blog, he can be redirected to the page when hitting up the link. You can add link by clicking to the insert link icon or by just doing right click using your mouse then insert the link that you want and limit the words by just typing the main title to the "text to display box".
3. TAGS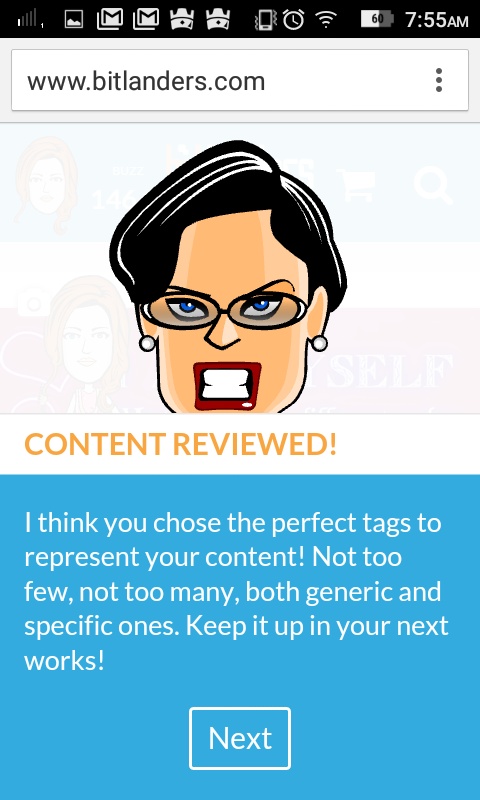 On this site, a tag is one of the important part of your blog. Tags are being noticed during the content review. This may add a star to your content. As I noticed on my previews submitted contents, every time I have a problem with my tags, I only got 4-star. But when I get a review with this comment from ma'am Hillary's content reviewed. I always got 5. Check the image in the right side.
Before, you can write your tags as many as you want as long as those words are related but now, we need to incorporate maximum of ten tags so make sure that your tags are very much related to your topic and to the contents of the body of your blog. Keep in mind that tags should be specific and genetic which mean that tags are accurate enough to represent your blog.
By the way, in the tags section, you can write a single word, or a phrase. Someone asked me before on how to write a tag with a combined words or a phrase. you just need to use underscore [ _ ] between the words like for example blogging_tips. No need to put # on every tags, just type the word and then space to the next tags.
TIPS from MISS SHAIERA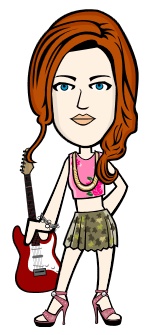 Tags, images and videos are just limited, so make sure that you supply the right contents to your blog. Make sure to maximize those and create a good formatting. Formatting will make your blog attractive to read. When it comes to the use of words, just use simple English. Words that hard to understand makes the reader to stop reading your content. Just make them digest your topic in the easiest way. :)
Submitting your blog costs ten gems, so while writing your blog, make sure that you can make a positive review as possible as you could so that your ten gems will be worth it. Know that 10 gems costs 1.8 Gbm or less than two dollars, so be wise enough in using your gems. Make the most out of it! :)
I hope that this blog will help my fellow bitsers ( bitlanders users) , especially for the newbies. If you have additional information about this topic, just comment it to the comment section. If you have queries that you think I can help, just hit me up in private :) I am happy helping my fellow bitsers :)
That's all! enjoy earnings bitsers! Good luck!
Note: This blog is my original work, please don't plagiarize.
Thanks for reading!
--> Shaiera