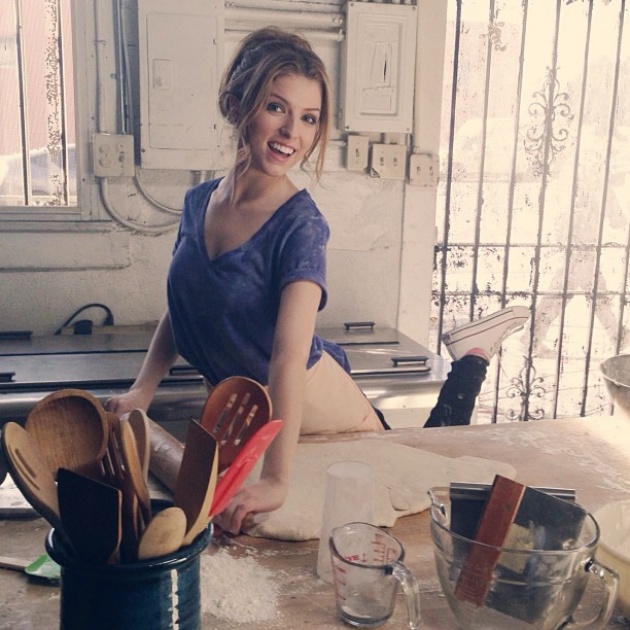 We all know Anna Kendrick is a good actress and always a scene-stealer, but who knew that she is destined to become a pop star as well? Her new song "Cups" is burning up the charts. And for those who've seen "Pitch Perfect," you'll remember this acapella goodness from the movie.

Now, Universal Music Group has released a video to accompany the song, and it's cleverly directed by the "Pitch Perfect" helmer, Jason Moore. The picture above was from Kendrick's Instagram during the making of the video.

I guarantee you that you will be practicing flipping cups very soon, thanks to this video! And the next time I interview Kendrick, I'll make her teach me!
Related Posts:
Check out my fun interviews with Anna Kendrick:
And click here to see the music video for "Cups."