King Of Pop - Michael Jackson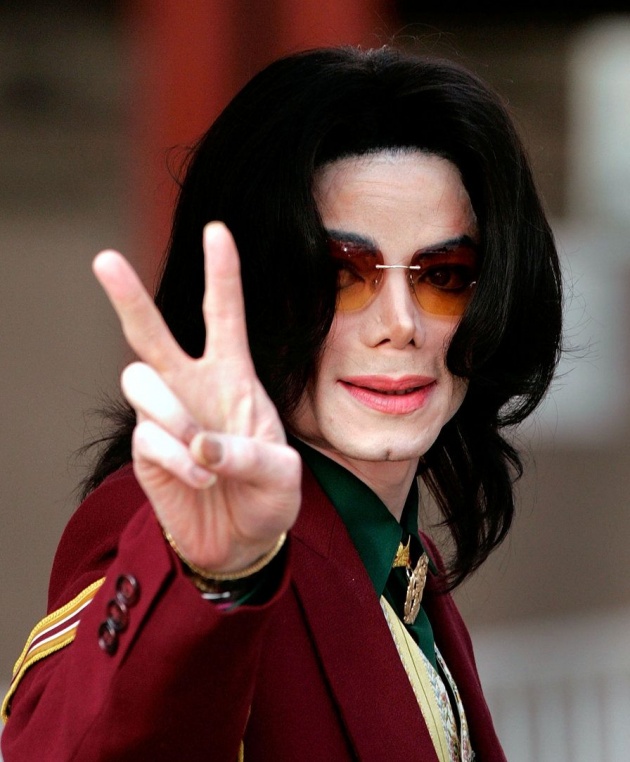 Image Credit: bigthink.com
✿ Introduction
♣ Hello Friends, I hope you are doing fine. Today, I have come up with my another blog with the title of "King of Pop - Michael Jackson". Everybody on earth who listens to any type of music knows who is the king of pop, yes, it is Michael Jackson. In this blog I shall highlight the factors as to why Michael Jackson is called King of Pop and what is so special about him. This blog is a dedication and a tribute to Michael Jackson for his services to music industry and the entertainment he has provided to music lovers all across the globe. Love of music has no boundaries and his fans are present in all corners of the world even if they don't speak English. Let's have a look on Michael Jackson's life (29 August 1958 - 25 June 2009), his struggles, his passion for music and dance and his achievements throughout his music career.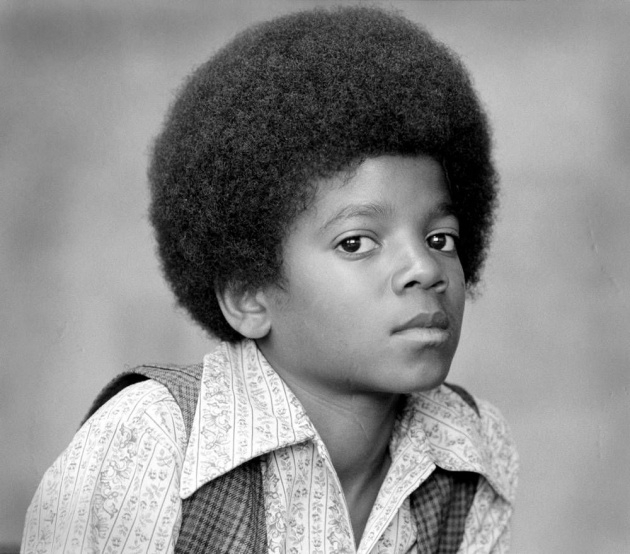 Image Credit: oz.wikia.com
♣ King of pop, Michael Jackson was born in Gary, Indiana, on August 29, 1958. His father Joseph was also a music lover and a previous guitarist and always wanted to be a great musician. However, destiny had its own plans and at the time of Michaels's birth, his father was working as a Crane Operator in a Steel Plant. Michael's mother Katherine Scruse used to live in Alabama previously but was currently living in East Chicago Indiana when she met Joe. She was also fond of music and liked country & western music. She also wanted to be part of music industry as a singer and music player. However, she suffered polio attack in her early age and got partially disabled. They both got married in 1949 and started raising their family. Michael was born in 1958 and was 8th child in his family. He had six brothers and three sisters, one of them is Janet Jackson who got international fame for her singing and was born in 1966. All of Michael's siblings were active in music and that is the reason why that at just 5 years of age, Michael had been noticed for his excellent vocal range and his father put him as the lead singer of the family's newly formed group, The Jackson 5. Michael Jackson was impressive since beginning of his music career and he had this ability to mesmerize the audiences with his ability to bring out different complex emotions in his singing. Jackson 5 rapidly became famous and produced quite a few famous songs such as one of their number one song on the music charts "I Want You Back". Jackosn 5 worked under "Motown" which is the first black-owned record company in the US. However, there was one problem that Jackson 5 could not experiment with their own style of music and they had to worked under certain boundaries under Motown banner. Michael had realized that he can make much better music since other artists like Stevie Wonder and Marvin Gaye had made some experiments and got quite a good success.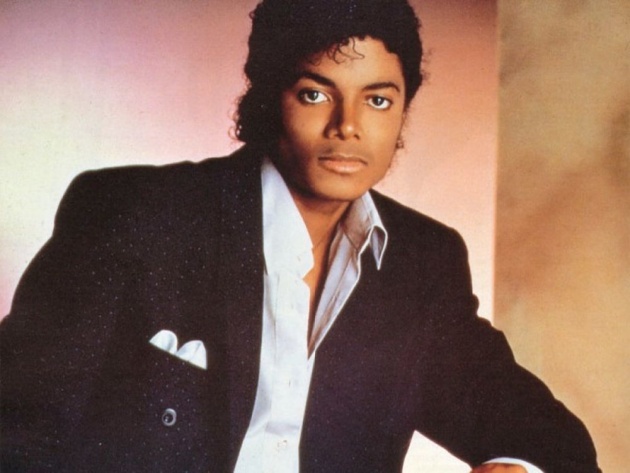 Image Credit: www.soulbounce.com
♣ Michael Jackson started his solo career in 1971 and continued to perform in Jackson 5. He resumed with his brilliance and released his number one songs on Music Charts such as "Got to Be There" and "Ben". As the year 1978 started, Jacksons had started producing their own genre of music and recast their sound. They released hit singles such as "Blame It on the Boogie", "Shake Your Body" "Push Me Away" and "Bless His Soul". In the year 1979, Michael Jackson had prepared himself as a great solo artist and he made important changes that would establish his career as a solo artist. He opted for new producer "Quincy Jones" , who was very famous and respected as jazz musician, bandleader, composer and arranger. Under the guidance of Quincy Jones, Michael Jackson started writing and then producing his own songs. Michael Jackson wanted his solo album to sound different than the Jacksons 5 as he had his own taste of music and wanted to create music with a cleaner and funkier sound. In 1979, Michael Jackson released his international hit song Grammy Winner "Don't Stop 'Til You Get Enough" and other songs "Rock With You" and "She's out of my life" from his album "Off the Wall" which sold no less then 10 Million copies and earned Michael critical praise from music lovers. This album introduced to the world a new star and paved a new way for Michael Jackson's style of music.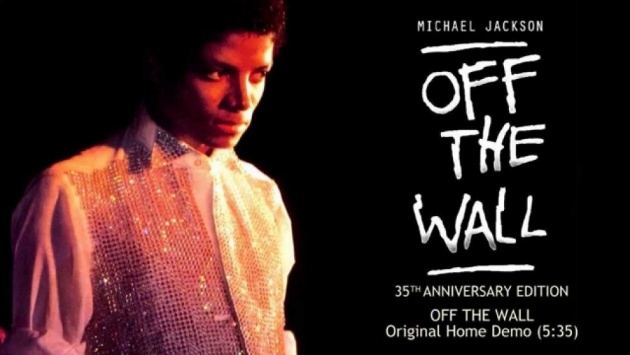 Image Credit: youtube.com
♣ In 1982, Michael Jackson released his another incredible album "Thriller" under collaboration with Quincy Jones. It turned out to be a milestone for Michael Jackson and he became internationally famous for his singing and his innovative choreographing in his music videos. His album Thriller has sold no less than 66 Million copies worldwide which is still a record for the "best selling music album" and still the number is going up as it is estimated that this album sells an estimated 130,000 copies in the US per year which shows the importance of this album in Michael Jackson's career and his legendary talent. This album broke all records in history and won 8 Grammy Awards in 1984 and also made a history with all its songs reaching top 10 spots on "US Billboard Hot 100" Music Chart. This album set a new trend in music industry and artists started using music video as a successful tool to promote their songs. This is one of the reasons why Michael Jackson spent much more time rehearsing dance steps which sometimes made Quincy Jones strained but he continued the collaboration with Michael Jackson keeping in view his talent and ability to produce great pop music. Michael Jackson's video "Thriller" alone sold more than 4 Million copies worldwide and set a new horizon for Michael Jackson music career. Furthermore, Music Channels such as MTV got its fame starting from this era and now is among the best music channels around the world.
Video Credit: michaeljacksonVEVO via youtube.com
♣ Michael Jackson's album "Thriller" earned him worldwide acclaim and continued to prove its dominance on other artists' work and music for a long time. It was a record setting achievement by Michael Jackson and he won many awards for this singly album only. Following are just few awards and accreditations list that this album acquired:
♦ Eight Grammy Awards
♦ Eight American Music Awards
♦ Three MTV Video Music Awards
♦ Guinness Book of World Records For Best Selling
♦ 30 x Platinum Certifications From "Recording Industry Association of America"
♦ Number 20 position on the Rolling Stone 500 Greatest Albums of All Time List
♦ Number 3 position on the "Definitive 200" albums of all time by "National Association of Recording Merchandisers"
♦ Induction in "Grammy Hall of Fame" in the year 2008.
♦ Preservation of Recording by "Library of Congress" to the National Recording Registry as "culturally significant".
♦ Best Album released since 1981 by MTV Base and VH1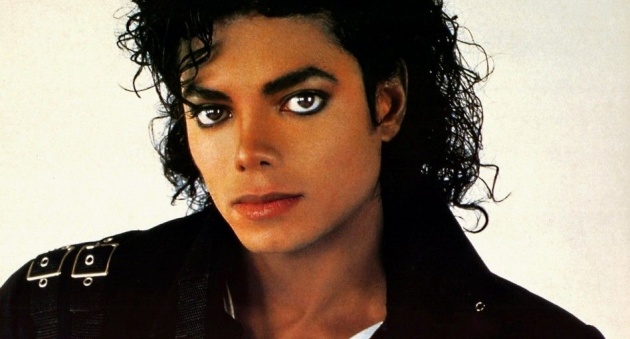 Image Credit: www.edmsauce.com
♣ By this time, Michael Jackson had also created and developed his signature dance move "The Moonwalk" which he debuted on stage in 1983 when he performed "Billie Jean" at the Motown 25th Anniversary show and further exhibited it in his next music video "Beat It" from the same album. There are also some controversies attached with this album "Thriller", for instance, according to Quincy Jones, the song "Billie Jean" was initially based on an incident in which a girl climbed over Michael Jackson's house wall on one morning and threw accusation on him that he was the father of one of her twins. Besides, Quincey Jones wanted to change the title of this song to "Not My Lover" and persuaded Michael Jackson to change the title because this song also created some confusion being about the famous tennis player of that time Billie Jean King. However, the title of the song was not changed after quite a few discussions. Furthermore, initially the title of the album was decided to be "Midnight Man", however, the title "Thriller" was selected as it suited the thrill attached to this album because everybody who worked on this album visualized it to be on top of Music Charts, and the same happened.
Image Credit: www.rollingstone.com
♣ Now the time had come for the 7th album (in toto) of Michael Jackson and this album was released internationally with a title name of "Bad" on 31 August 1987 under the banner of CBS Records. Although this album was not as successful as his previous album "Thriller", however, this new album also managed to get attention of music fans all around the world and five of its songs "I Can't Stop Loving You", "Bad", "The Way You Make Me Feel", "Man in the Mirror" and "Dirty Diana" managed to get top spots on the hot 100 songs on Music Charts in the United States. This album was last collaboration of Michael Jackson with Quincy Jones. Continuing experiments with his own style of music, Michael Jackson composed nine out of eleven songs in this album and again he got success because his style of music had gained enough recognition and popularity all across the world. This album is considered to be an international success and got many acclaims for Michael Jackson. It is estimated that more than 35 Million copies of this album have been sold worldwide. Following are some awards and accreditation this album of Michael Jackson acquired:
♦ Nominated in six categories for Six Grammy Awards and received two.
♦ Ranked No. 43 in the "100 Greatest Albums of All Time of the MTV Generation in 2009".
♦ Inclusion in "one of the best-selling albums of all time"
♦ Diamond Certification by the "Recording Industry Association of America".
♦ The ninth best-selling album in British history certified by "Official Charts Company".
♦ Number 202 spot in "500 Greatest Albums of All Time".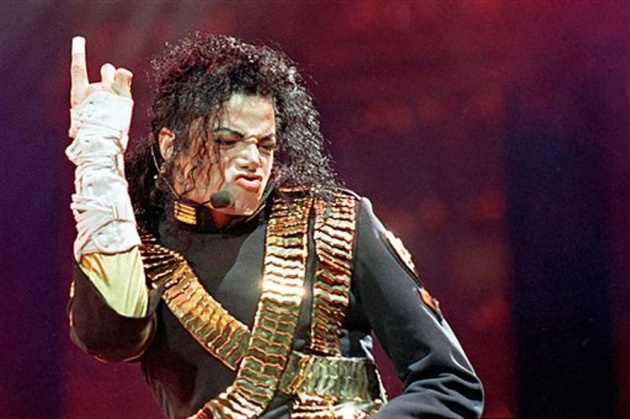 Image Credit: www.independent.co.uk
♣ In the year 1991, Michal Jackson released his 8th album with the title of "Dangerous" under the banner of "Epic Records". Contrary to other albums released by Michael Jackson since 1975, this album was not in collaboration with Quincy Jones. By this time, Michael Jackson had made his own worldwide impression and continued further with experiment in his music and dance moves. Michael Jackson penned 12 songs out of 14 in this album. For the first time the idea of "welfare of children" showed some impression in this album apart from other emotions like romance, poverty and racism etc. This album was also accredited as an international success as all of its songs got fame. Four songs in this album managed to get top ten spot in the Billboard top 100. This album achieved its commercial target and managed to sell more than 32 Million copies worldwide. His song "Black or White" got special treatment and was an instant hit reaching top position on Music Charts and staying there for several consecutive weeks.
Image Credit: michaeljacksonVEVO via youtube.com
♣ Michael Jackson album "Dangerous" solidified his dance moves and in young generation there was a lot of excitement and many fans copied his dance moves and appearance in their personal gatherings. Some of the awards and accreditation Michael Jackson got on this album are as follows:
♦ Several Grammy nominations and winning one for "Best Engineered Album".
♦ Three nominations at 1993 "American Music Awards" and winning two awards for Favorite Soul / R&B Single and Favorite Pop / Rock Album.
♦ Rank 115 by "National Association of Recording Merchandisers (NARM)" on its list of the "Definitive 200 albums of all time.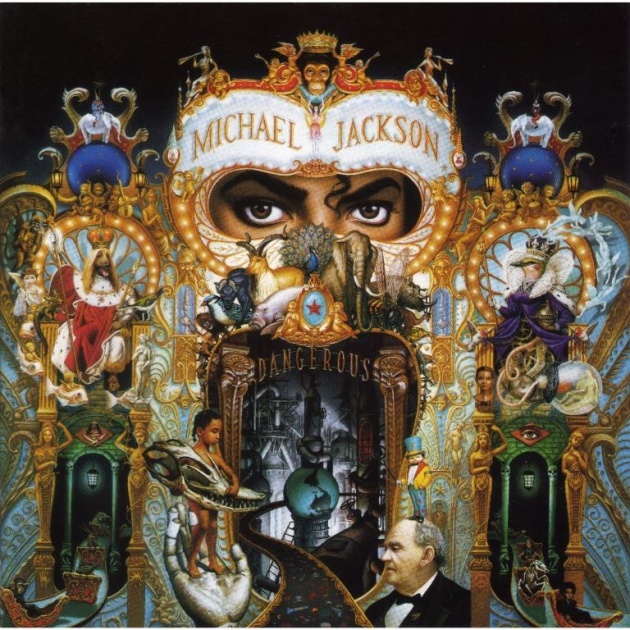 Image Credit: susanta.org
♣ Michael Jackson released his 9th album with the title "History: Past, Present and Future, Book I" in June 1995 again under the banner of "Epic Records". He produced this album under his own production company "MJJ Productions" which he started in 1991. This album was released in two discs contrary to other albums of Michael Jackson and each disc contained 15 songs. This was also a successful album and got him many awards and accreditation. His song "They Don't Care About Us" was an instant hit and gained number one spot on Music Charts in United States and many countries in Europe, Asia and in Australia. This album managed to sell more than 20 Million copies worldwide and is considered to be a hit. Some Awards and accreditation this album brought for Michael Jackson are as follows:
♦ Nominated for five Grammy Awards and winning one for Best Music Video "Scream".
♦ Accreditation of six times "Platinum" in the Europe.
♦ Best-selling album of the year in the Europe.
♦ Seven times Platinum by the Recording Industry Association of America.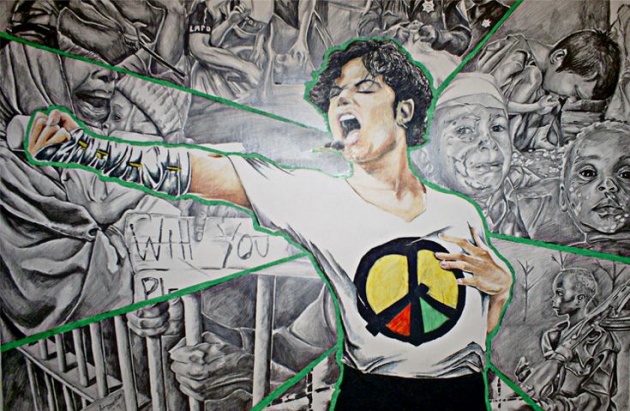 Image Credit: asheghost
♣ Michael Jackson released his 10th and last studio album with the title "Invincible" in October 2001 under the banner of "Epic Records". This was 6th album of Michael Jackson which was released under the banner of Epic Records. Due to the constant problems with media news, Michael Jackson chose to release this album with the theme of media criticism, social issues, romance and isolation etc. This album took a lot of time as Michael Jackson started working on it in 1997 and finished in 2001. His efforts and sheer dedication paid off and this album also managed to become an instant hit on worldwide Music Charts. Many songs from this album got famous such as "You Rock My World", "Unbreakable", "Butterflies", "Heaven Can Wait" and "Cry" were successful on Music Charts in different countries. However, his song Unbreakable from this album was outstanding and got special treatment. This album was also a hit and got international accreditation and praise for Michael Jackson. The album managed to sell more than 6 Million copies worldwide. Some Awards and accreditation this album brought for Michael Jackson are as follows:
♦ Ranks No. 9 on the "International Federation of the Phonographic Industry"
♦ Gold certification by the "Recording Industry Association of America".
♦ Platinum certification by the "British Phonographic Industry".
♦ Accreditation as "Best album of the decade" by Billboard Magazine.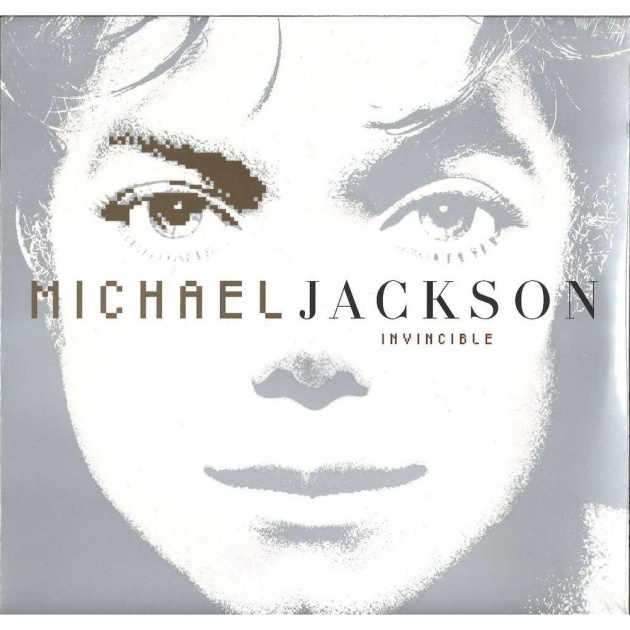 Image Credit: www.cdandlp.com
✿ Some Controversies About Michael Jackson
During the whole career, Michael Jackson has been part of some Media Controversies. Some of them really disturbed Michael Jackson as he thought it was bringing bad name to him as well as frustration and anxiety. In 1993, Michael Jackson was accused of "Child Sexual Abuse". Michael Jackson had started taking drugs in order to get some peace of mind, however, the same bad habit of taking drugs deteriorated his health and in the end took his life as doctors pronounced his death due to overdose of drugs in June 2009. In an interview Michael Jackson expressed his feelings over his issues with media reporting by saying that none of the rumors and stories they create are true.
Here is a link for "Querlo Chat" , you can have some discussion about your favorite singer with a Chatbot.
✿ Some Important Links:
https://en.wikipedia.org/wiki/Michael_Jackson
https://www.michaeljackson.com
https://twitter.com/michaeljackson
http://www.mjvibe.com/new-merchandise-on-michael-jackson-official-website
✿ Conclusion
Michael Jackson throughout his life has been a star and a sensation for younger generation. He is truly known as "King of Pop" because history of pop is incomplete without the story of legendary role of Michael Jackson. Despite his death, his love and dedication for music is appreciated and recognized worldwide. He died in 2009 but his legacy will remain forever. Still his music is sold on international level and you will not find any other music stars whose fans are copying their appearance and style too much, whereas Michael Jackson music style and appearance is still alive in the world and many fans keep copying him as a sign of dedication and love towards their legendary star who will remain in their hearts forever.
Thanks for Reading.
This Blog Was Written by Refaquat Noman (a Resident of Saudi Arabia and a Traveler) for bitlanders.

DISCLAIMER: The contents of Blog above are that of the author and does not represent his company or agency. The sites, videos, and photos used in this Blog are for information purposes only and links are available for direct access. The author does not receive any monetary benefit from those companies or sites.