I Watched The Worst Witch Because of Lyanna Mormont
Have you watched Game of Thrones yet? While the penultimate season just ended, fans still can't get enough of HBO's most successful tv series. Even if the last season is rumored to air 'til 2019, fans are getting preoccupied with mindblowing theories and predicting character deaths because, after all, that's how George R.R. Martin swings.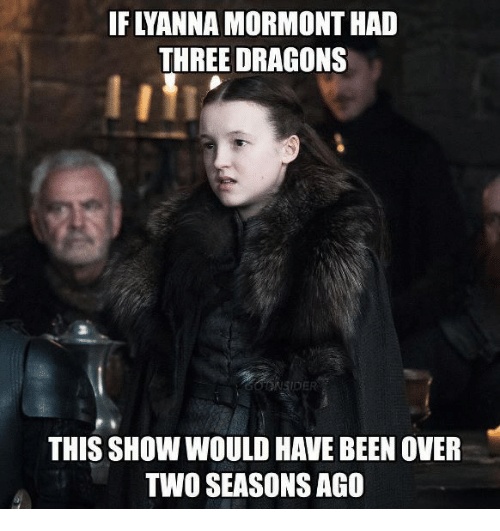 Photo credit: imgur.com/cBZlVhC
But I hope Lyanna Mormont won't be included in the Westerosi obituary yet, not by many decades or at least not until the show finally ends. After all, she became an instant fan favorite because of the way she carries herself.
Lyanna Mormont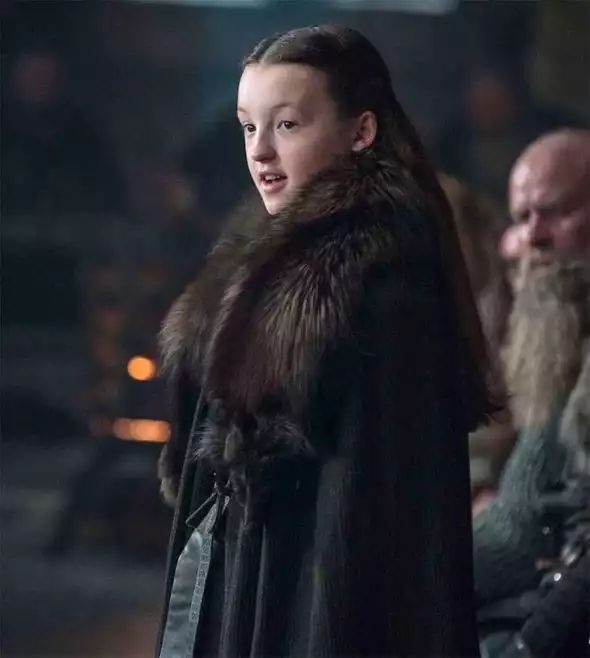 Photo credit: express.co.uk
She became the Lady of Bear Island at the tender age of 10--yes, 10!--after her mother died fighting for the King in the North. I haven't read the books but I think I'd commend the network for recreating and augmenting what little information we have with Lyanna. In the novel, she had other sisters but the tv version trimmed this down and seemingly combined them into one character: so the current Lady of Bear Island came to be.
Video credit:
Daemon Blackfyre
via
youtube.com
TV Lyanna is a no-nonsense ruler. So far, she's only had few airtime, but the way she speaks with grown men is really daunting, it will warrant respect (and a growing fanbase). She looks like she doesn't want to be viewed as a mere tween who can't hold her own, but rather to be seen on equal footing with them fellows, in terms of great leadership, which she genuinely and impressively possess.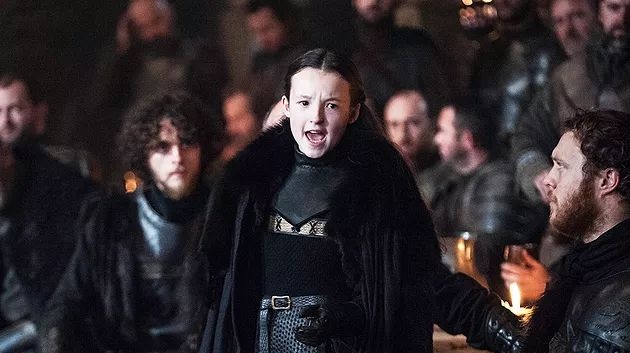 Photo credit: winteriscoming.net
Memes abound the internet saying badass one liners about her because of her personality. She's confident but not smug, blunt but not annoying, firm but not unbearable, loyal but not blind. She is sure about herself and her decisions, but as a wise ruler, still heeds advice from her maester. Lady Mormont is a one solid ruler.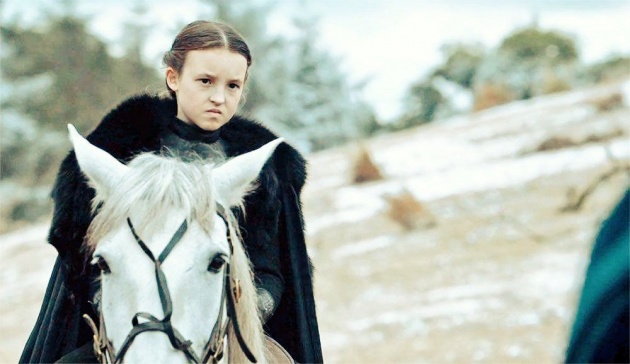 Photo credit: twitter.com/caps_thrones
It's unfortunate, though, because she hasn't enjoyed much of her young years, being the leader of the Mormont house at such a young age. While my mind is overflowing with awe for Lyanna, I do hope to see her cheer and loosen up a bit, like child would do (her age). Yet you can't blame the environment she grew up in because Westerosi nights are dark and full of terrors, with bloodshed and betrayal right at every doorstep.
Mildred Hubble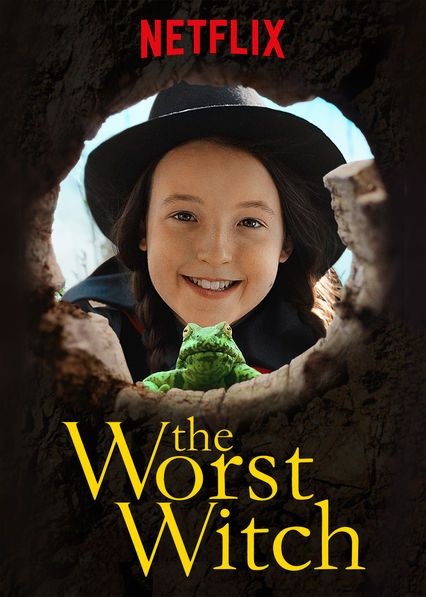 Photo credit: anz.newonnetflix.info
Well, that went fast. From the picture above, you can sense what I want to broadcast...
Video credit:
CBBC
via
youtube.com
Enter Mildred Hubble, a clumsy and naive witch-in-training at one magical school: Miss Cackle's Academy. She got in because of an accident with her future friend, Maud Spellbody. To fill you in, Maud haply bumped into Mildred because Maud broke her glasses. Millie helped her navigate her broom to enter their first classes. Miss Hardbroom, their strictest teacher, didn't see her listed and almost didn't admit Mildred. But Maud excused that she withdrew from her first school choice instead.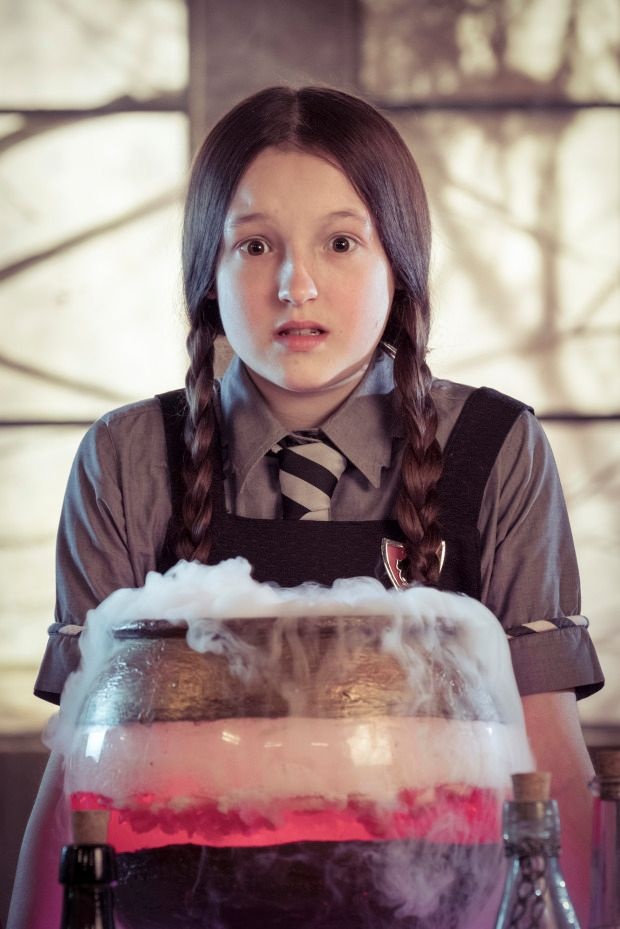 Photo credit: metro.co.uk
Being the first witch in the family, the pressure was on for her. She needed to keep up with all the witch rules and order. She has magical powers but it might seem weak. So she mostly uses her wits and it does the trick. Her naivety and goodwill is sometimes exploited. And yet lady luck always gets her wish granted. Millie's always apologetic of her faults, which are much. But her further actions lead her to be pardoned, for human touch. Because of her, their school is saved from their headmistress' evil twin. Agatha Cackle will never be pardoned for her great sin.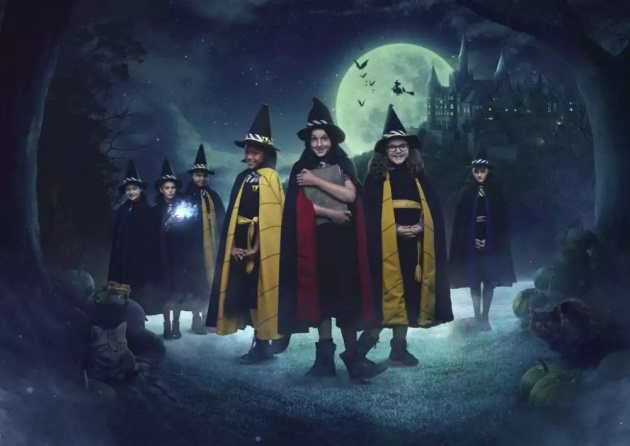 Photo credit: metro.co.uk
The Worst Witch (author: Jill Murphy) is catered to children and tweens, yet I think it will also appeal to the whole family. Its theme might be dark (for sorcery), still there is little to no foul language, lesser violence and zero nudity. In the secular world, the latter themes are hard to find nowadays. I kind of understand it's the reality it portrays. But I really miss one wholesome entertainment. Which I think Netflix's The Worst Witch took me back to the old days of innocent enjoyment.
I might've gone overboard with this section--I've got their flow of spells to blame: rhyming and very riddling. Nonetheless, I've only one thing to say: well met, Bella Ramsey, quite astounding!
And just wait, I'm not finished yet...
Bella Ramsey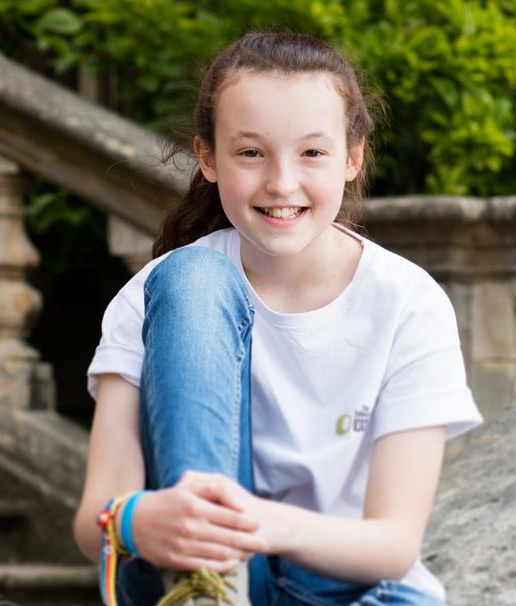 Photo credit: gameofthrones.wikia.com
OK, so let's now talk about this little British gem. She did excellent at Game of Thrones as Lyanna Mormont, with her having no prior experience or even a single cameo role on tv or film. Close to this breakthrough was Christian Bale in Empire of the Sun, where we see emotions of longing, regret, sadness, dread, desperation, determination, joy and anger on his face in one single reel (it was a war movie). Then again, I don't know that many British actors.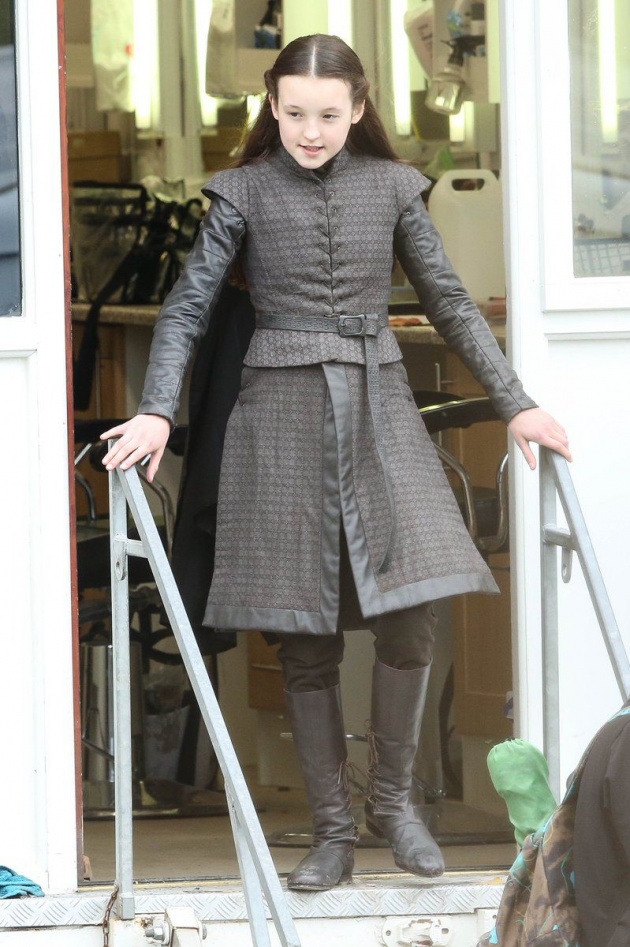 Photo credit: twitter.com/Thrones_Memes
Anyway, Bella's Game of Thrones stint will utterly convince you that the kid has innate talent, given her understanding of the role she's portraying, considering that only snippets of the previous seasons were only shown to her for explicit content. Google says the cast and crew members of the show has been wowed by her performance, and it was rare to cast children with such skill. Her good deal of command on cam was very compelling, you might think Ramsey's mature mind is trapped inside a 13-year old body. Too top it off, she was also praised for her Northmen accent because it flowed naturally despite having a different accent in real life.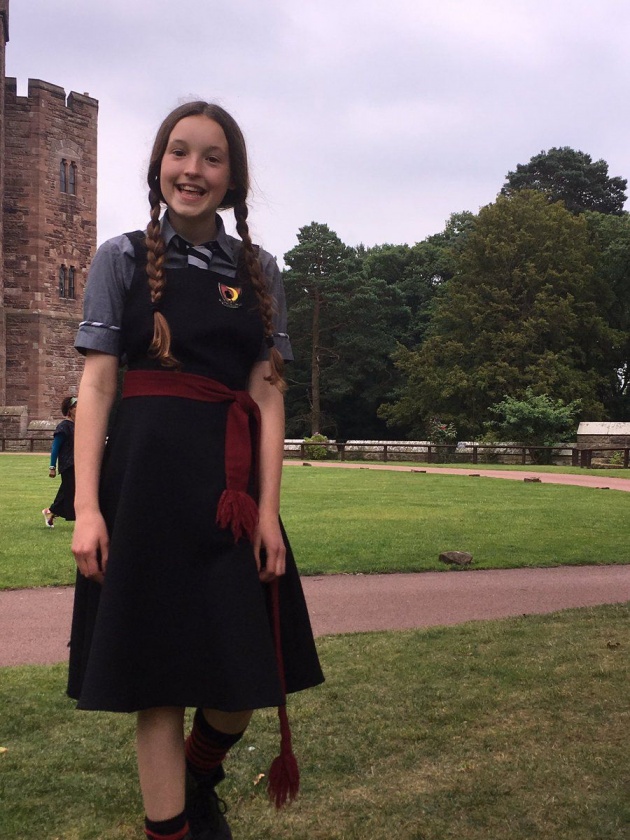 Photo credit: twitter.com/bellaramsey
When she's not Lyanna Mormont, she's Mildred Hubble, a stark (haha) contrast to the former character. Here, we see Bella as a cheerful, innocent girl that, while good-natured, commits heavy blunders. We see the side of Bella Ramsey (in Mildred) of her flexibility as an actress that can infectiously laugh, cry, get shocked, astonished or confused. It isn't as challenging as being the Lady of Bear Island, but it sure adds up to her acting portfolio. Plus, you get to see the light-hearted side of her on-screen, which I didn't regret. I think it was a good move for her talent agency.
She has upcoming shows and movies slated for this year (Requiem) up to the next (Holmes and Watson, Two for Joy, Hilda). I can't wait to see or hear more of Bella Ramsey (and I hope she won't ruin her life and career).
Endnote: Lyanna Mormont (Pics) and Game of Thrones (Clip) are property of HBO. Mildred Hubble (Pics) and The Worst Witch (Trailer) are property of Netflix/CBBC. This blog post is written by me, lapiz-lazuli.