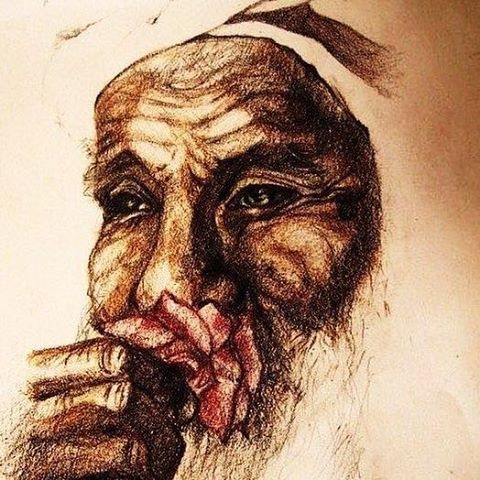 I imagine a day where my motherland,
My beloved Afghanistan shall awake into bliss of autonomy.
My Fathers and my Mothers steering the countryside to an awakened station.

I imagine a generation where my brothers and sisters resolve to hold their head high with pride.
With honor they shall greet all visitors and guests to our exquisite country once again,
Where hospitality and generosity are once more the core values of our citizens.

I imagine,
The dividers of limitation and restrictions shall be crushed
In its place-- tea will be served on the verandas all over again,
Surrounded by all, devoid of gender seclusion.

A space where knowledge will be shared and passed onto the next generation:

"Where holistic habits will ascent from the depth of our inheritance;
Where wisdom will be embedded from the depth of our soil for our children's edification;
Where discernment of humanity will come from the core of our being;
Where the sprout of a peaceful era will blossom in our own gardens."

This vision will come to life all over again.

I imagine,
You and I playing under the pomegranate trees yet again.
Our beliefs might oppose,
Nonetheless-- besieged by our empathy for one another
Resembling the melting snow from the Hindi Kush Mountains in Spring.
These differences will dissolve all over again.

If you imagine these possibilities with me,
A Peace-Truce of our hearts as kinfolks belonging to a Global Clan
Shall Transport us to our fatherlands lap.