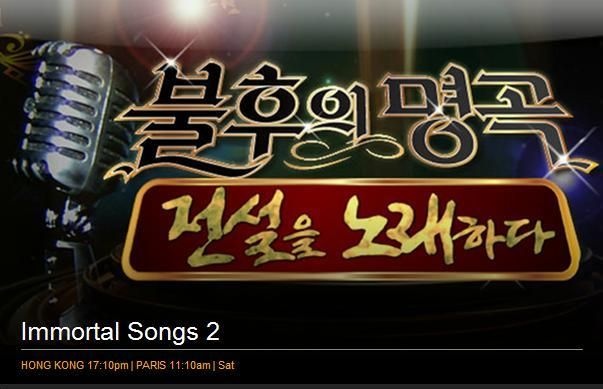 Source: Google
Music, who does not like music? Regardless of what the preferred genre of music, everyone would like a music. Whether it's pop, rock, jazz, blues, or traditional genre typical of the region or state respectively, as dangdut, campursari, gugak, pansori, etc. Music is able to give you peace, joy or even compassion for those who listen.
On this blog, I will discuss the tv show of South Korea concerned with music, called Immortal Songs 2. This program is a music competition, where participants who were guests are required to bring the legend's songs or songs from the past, by rearranging the song and later they will sing on stage and will be judged by the audience as jury. Participant or in this case called a guest singer, will compete with each other, and the guest singer who managed to survive until the end is the winner.
This show was broadcast on TV stations KBS2TV and can also be accessed via KBSWorld, or streaming live online at youtube channel KBSWorld. It is a revival of Immortal Songs first season which aired from 2007-2009, and second season began airing in 2011.This show has been going on for several years, so the fan remains possessed of all ages and is one of the famous events in Korea.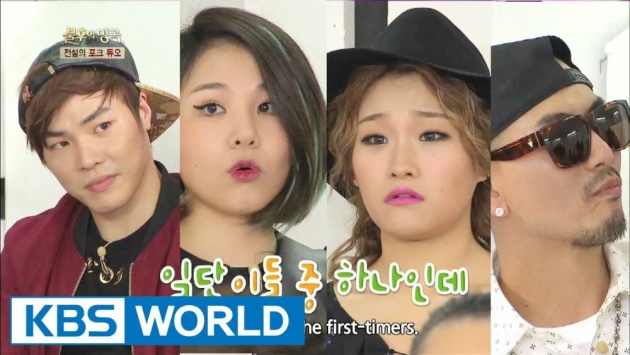 Source: Google
Immortal Songs 2 HOST
In Immortal Songs 2 the host divided into two, host of a show on the stage and host of a show in the waiting room, where the guest wait for their turn to perform on stage.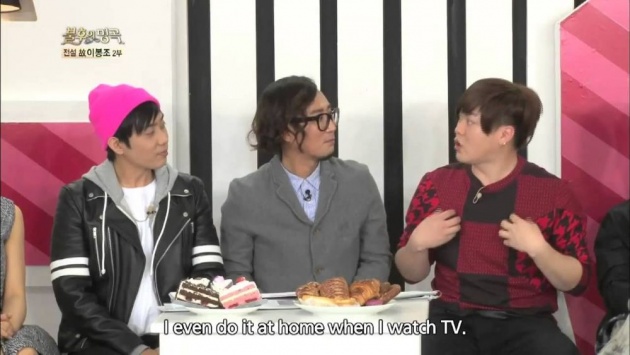 Source: Google
Host in waiting room: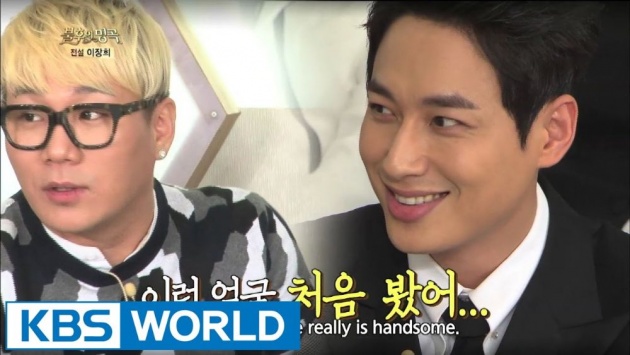 Source: Google
Host on stage: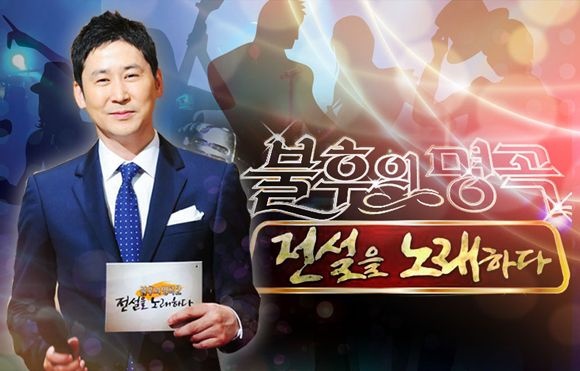 Source: Google
Shin Dong Yup: He is a senior presenter and also a senior comedian. His name is very well known in the entertainment world Korea. He served to introduce the guest to the audience and as a mediator between the guest with the legend guest. The ability to bring the show no doubt punctuated joke entertaining. He also serves as a determinant of the guest singer performing the turn, by taking random balls in it contains the name of the guest singer.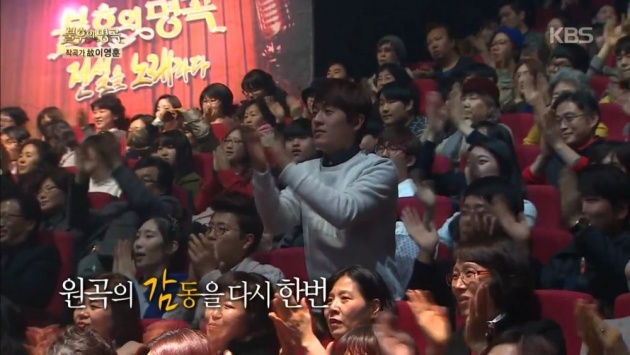 Source: Google
Immortal Songs 2 JURY
Immortal Songs 2's jury is the audience of 500 people with a range of different ages. The audience will be given a tool to do a guest appearance vote for their favorite singer. Then be collected to determine the winner. With this vote system is expected to provide a fair assessment because their value is based on audience preferences and how much the audience enjoyed it.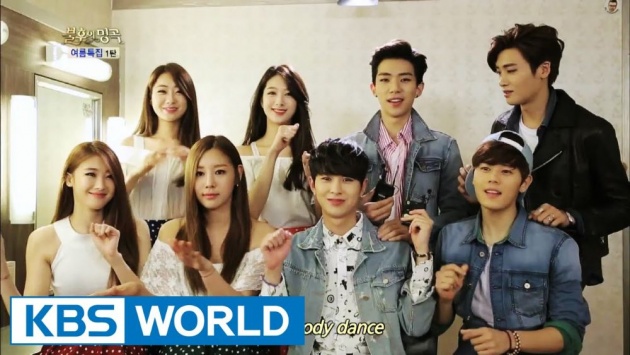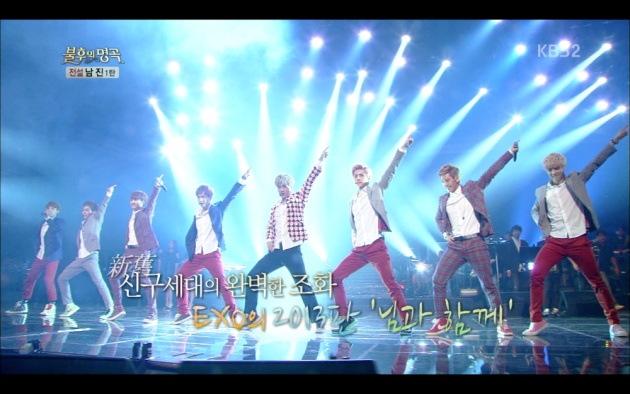 Source: Google
Immortal Songs 2 GUEST SINGER

Guest Singer in Immortal Songs 2 are singers who invited directly by the Immortal Songs 2 crew. They could have been a professional singer, indie band, a singer rookie, Idol group, musical singer or even a singer of traditional Korean music. So, guest singer here is not limited in scope, they could be a famous singer or singers who are less well known but have extraordinary abilities.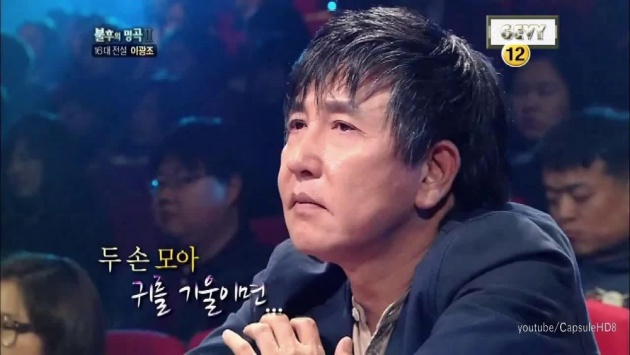 Source: Google
Immortal Song 2 GUEST LEGEND
Guest legend in Immortal Songs 2 are the people who contributed in the Korean music world in earlier times, mostly before the 90s. This guest legend can be from a famous senior singer or a singer who have a major influence in the past, a songwriter who once wrote popular songs, and people who have great influence in the Korean music industry in earlier times.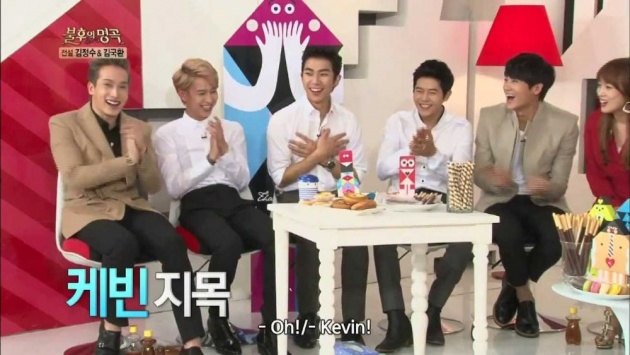 Source: Google
Immortal Song 2 CONCEPT
Each episode of Immortal Songs 2 consists 7 guest singer and 12 guest singer if the episode is divided into two parts, and guest legend. The participants will perform on stage alternately and randomly selected by Shin Dong Yup. After each guest singer finished singing, the audience will be asked to press a button vote, whether they like it or not. Guest singer will be pitted first and second, where most get a vote is the winner, which will be pitted with guest singer back third, and so on, until last winner, and gain an appreciation trophy as a winner in the episode.
If in the episode Immortal Songs 2 there is no guest legend, then this show will take special theme with the same concept, such as special well-known cover songs, new year special, special traditional songs, or even special legend in memory of the deceased.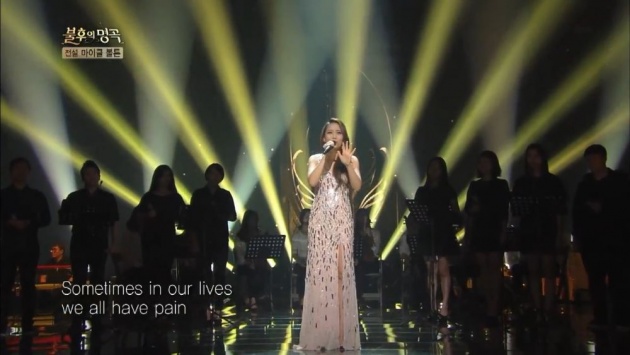 Source: Google
Immortal Songs 2 RECORD HOLDER

The holder of the highest score in the Immortal Song 2 is ALi with a score of 447 which she obtained from the two-parts special episodes of Jo Young Nam.
ALi - For Once in My Life
The most-winning singer in Immortal Songs 2 is ALi. She has collected about 8 or 9 trophies of Immortal Songss 2 (as far I know). No wonder that she's the forever Queen of Immortal Songs 2.
Huh Gak – Through the Hidden Time
The winning streak singer is held by Huh Gak with his beautiful and great performance on Yoon Sang episode. He gets a chance to appear first and managed to win a trophy by beating six other participants.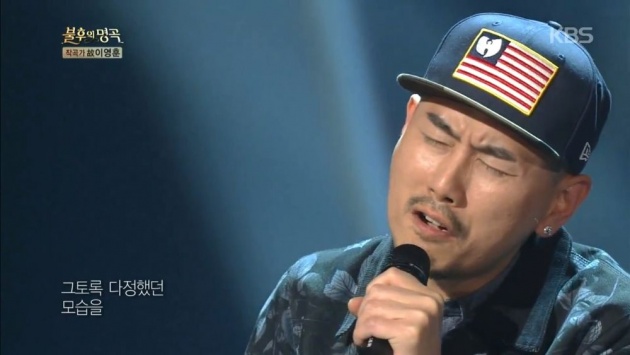 Source: Google
My Favorite Immortal Songs 2 Performance
One of my favorite episode this year is The Late Lee Younghun Special that aired on 7 March 2015 in KBSWorld. In this episode guest singer sings a song written by Lee Young-hun who in his time is a songwriter who wrote songs sung by Lee Moon Sae. This episode is a favorite because of the many guest singer who is the favorite as well, such as the Moon Myung Jin, Yoo Min Soo, and Davichi. The songs are sung in this episode very familiar so sometimes I sing along.
Immortal Songs 2 | 불후의 명곡 2: The Late Lee Younghun Special (2015.3.7)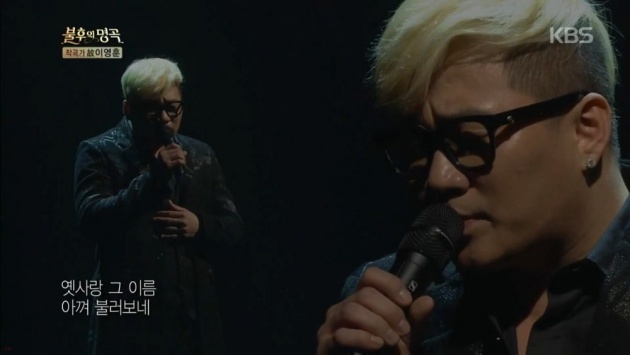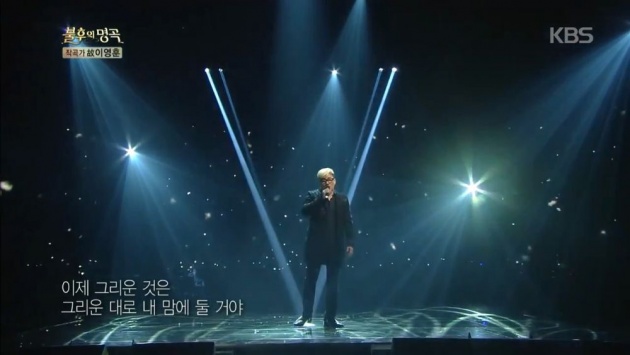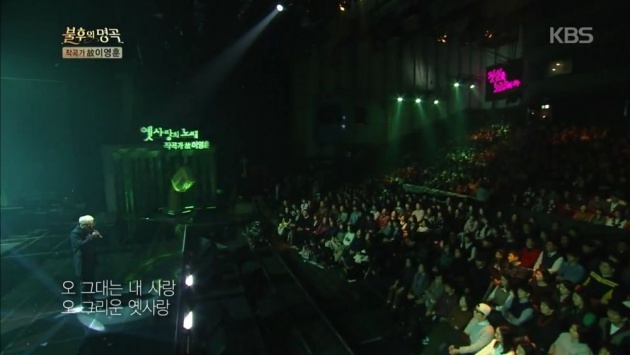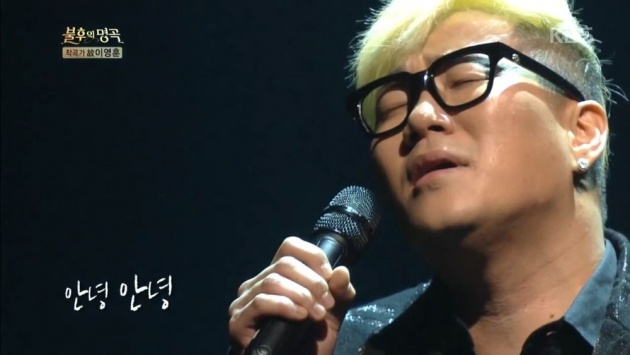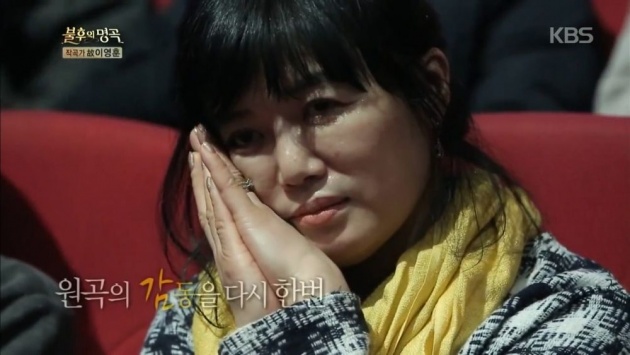 Source: KBS
Immortal Songs 2 Youtube Channel: https://www.youtube.com/
I

will split

this

blog

into two

parts

,

because there is still

a lot

that

I want to discuss

about

this

great show

.

Hopefully

going well

.^^