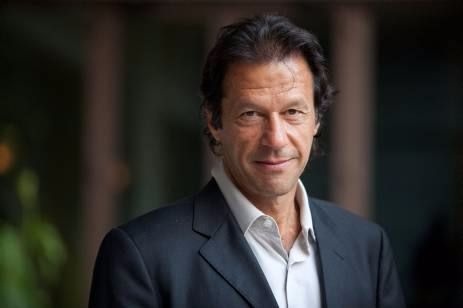 Imran Khan
Khan Niazi; born 25 November 1952, is a Pakistani politician and former Pakistani cricketer. He is a great man. Khan is also a philanthropist, cricket commentator and Chancellor of the University of Bradford and Founder and Chairman Board of Governors of Shaukat Khanum Memorial Cancer Hospital & Research Centre.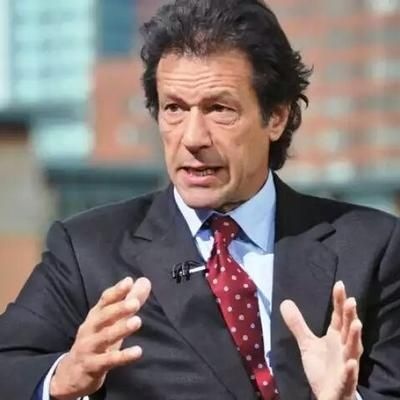 Family, education, and personal life
Imran Khan was born to Shaukat Khanum (Burki) and Ikramullah Khan Niazi, a civil engineer, in Lahore. A quiet and shy boy in his youth, Khan grew up in an upper middle-class family with four sisters, he being the only son of his parents.Settled in Punjab, Khan's father descended from the Pashtun (Pathan) Niazi Shermankhel tribe of Mianwali in Punjab. Imran's Mother Shaukat Khanum (Burki's) family includes successful hockey players and cricketers such as Javed Burki and Majid Khan.Khan was educated at Aitchison College, the Cathedral School in Lahore, and the Royal Grammar School Worcester in England, where he excelled at cricket. In 1972, he enrolled to study Philosophy, Politics and Economics atKeble College, Oxford, where he graduated with a second-class degree in Politics and a third in Economics.
PTI Imran Khan Song Change in Pakistan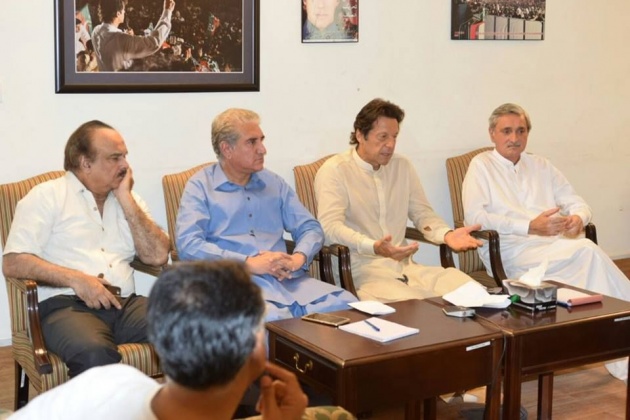 Political Work
In 1996, Khan founded a political party, Pakistan Tehreek-e-Insaf (PTI), which emphasized on anti-corruption policies.The newly formed party was unable to win a seat during the 1997 Pakistani general election.Khan supported General Pervez Musharraf's military coup in 1999, believing Musharraf would "end corruption, clear out the political mafias".[36] According to Khan, he was Musharraf's choice of prime minister in 2002 but turned down the offer.[37] The 2002 Pakistani general election were held in October across 272 constituencies. Khan anticipated doing well in the elections and was prepared to form a coalition if his party did not get a majority of the vote.[38] He was elected from the NA-71 constituency of Mianwali and being the only party member to have secured a seat, PTI won only 0.8% of the popular vote. Khan, who was sworn in as an MP on 16 November[39], remained part of the Standing Committees on Kashmir and Public Accounts, and expressed legislative interest in Foreign Affairs, Education and Justice.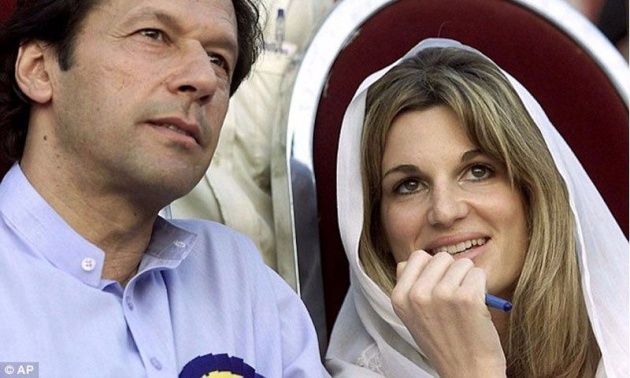 Marriage to Jemima Marcelle Goldsmith
On 16 May 1995, Khan married Jemima Goldsmith, in an Islamic ceremony in Paris. A month later, on 21 June, they were married again in a civil ceremony at the Richmond register office in England, followed by a reception at the Goldsmiths' house in Surrey.The marriage, described as "tough" by Khan, produced two sons, Sulaiman Isa (born 18 November 1996) and Kasim (born 10 April 1999). As an agreement of his marriage, Khan spent four months a year in England. On 22 June 2004, it was announced that the Khans had divorced because it was "difficult for Jemima to adapt to life in Pakistan". The marriage ended amicably. Imran has regular access to his children and his relationship with his ex-wife is friendly. Khan now resides in Bani Gala, Islamabad, where he built a farmhouse with the money he gained from selling his London flat. He grows fruit trees, wheat, and keeps cows, while also maintaining a cricket ground for his two sons, who visit during their holidays.
PTI Imran Khan Song Change in Pakistan