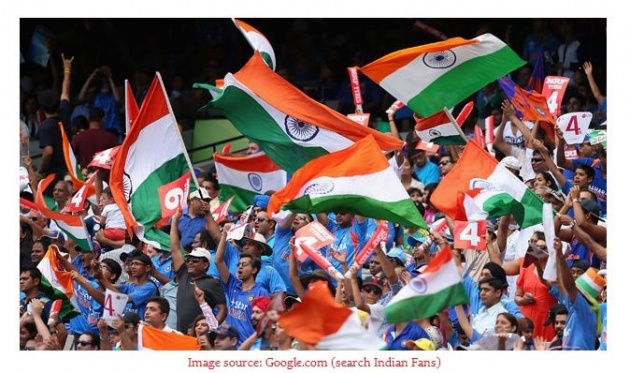 Cricket in India:
India is a secular country with having all kind of religions specially the four main religions- Hindu, Muslim, Sikh and at the last but not the least Christian. But is that enough to speak about India, Nah! There is another thing we're missing right here and that is, Cricket. Cricket in India is like a "religion" in which all kinds of people from any religion love to involve together. I belong to a middle class family and one day my father was sharing his childhood experience to us that there were no television in the house, and that time television was not so popular and even it couldn't be affordable by a middle class man. After sometime, my father and his neighbours made a contribution to buy a television set. Then on every match night, they put the television out of the house and all villagers gather to watch the cricket. So now you can experience how it matters to every Indian.

Now the time has been changed, television is in every house with a huge number of channels. And Cricket has also been changed; it can be streamed online through smart phones. And everybody loves to watch it anytime anywhere. Since the broadcasting has been changed to smart, then why the game won't. So the Authority of Cricket, ICC brought the major change named T-20 cricket. I hope you all are familiar to this format of game, but let me tell for the once again. It is a twenty over game; every team can play for twenty overs to score the runs as much as they can. Which team will score the most will win the match. I love this speedy format because it only takes about three hours and this entertains us all the time of play.
Cricket History of India, which promotes it to bring the Revolutionary change as IPL:
If we talk about the Cricket history in India, then it would be nice if I put those golden years in which India grabbed the ICC's trophies. ICC organises the World Cup (in every four years) and the T-20 World Cup (in every two years). With these two major competitions, ICC organised the Champions Trophy for more than a decade but in 2013 it was played as the last Champions Trophy. India won all of these trophies back to back, 1983 World Cup, 2007 T-20 World Cup, 2011 World Cup, 2013 Champions Trophy, and shared the 2002 ICC Champions Trophy with Sri Lanka.
IPL came to existence:
But it was not enough for us, we needed more. So in 2007 BCCI founded a most attractive cricket league named IPL with a full form of Indian Premier League. IPL is a professional T-20 cricket league in India contested annually by various franchise teams representing various Indian cities. IPL is organised annually in the months of April to May. This year Vivo mobile company is the official sponsor of IPL, so it is named as 'Vivo Indian Premier League'. Before this, IPL was under sponsorship of DLF, then it was sponsored by Pepsi.
Founder of IPL, BCCI :
Because IPL is organised by BCCI, which is Board of Control for Cricket in India, so it has the most prize money to be presented among any cricket leagues. BCCI is the richest sports-structure in India and it's the richest Cricket Board in whole world. No any board has the money as BCCI, neither the Cricket Australia nor ECB the cricket board of England (which is famous as the father of cricket). While the ECB, Cricket Australia and the BCCI are regarded as cricket's "Big Three" economic players.
Indian Premier League, IPL:
I was talking about the IPL which was launched by BCCI in 2007 and have received support from all the Cricket Boards. In this most attended league, International players come together to play for the city based franchise, they have been drafted for. The first season was held between April 18, 2008 and June 1, 2008 in which the underdogs Rajasthan Royals won the first title in the captaincy of Shane Warne. IPL organises an Auction system in which franchises hand-pick some of the best International players and team up them with the Indian players. It becomes much exciting when both International and the domestic players play together in one arena...
IPL has been highly congratulated by the audience, and has managed huge profits in every season. And for this season, we are much excited. At least I'm going to be mad for this. I love this most, than my favourite game Chess. I love to play chess but not more than cricket. I love this game and mostly I love this IPL format.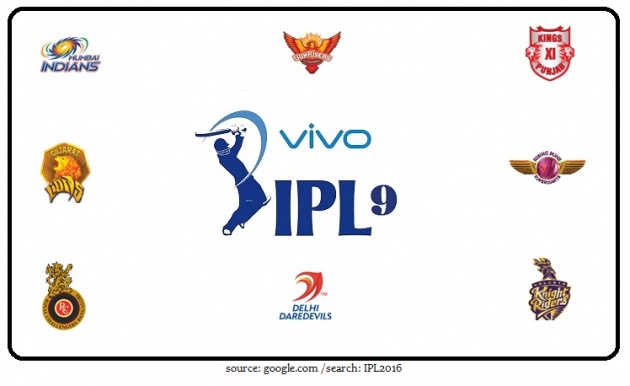 After 27 days of World Cup T20, now it's time to enjoy the next 51 days of the IPL. That all means this summer India will be covered with the warmness of T20 cricket.
This is the 9th anniversary of IPL and it is coming this year with two big changes. Because of the suspension of two big teams Chennai Super Kings and Rajasthan Royals, both were the suspects for spot fixing, this time IPL will introduce us with two new teams which are Rising Pune Supergiants and Gujarat Lions. That means we have very much reasons for why we should have to watch the IPL 2016...

As I am a huge fan of Mahendra Singh Dhoni, who was the captain of Chennai Super Kings and also the present captain for Indian Cricket Team in ODI and T20 game. Even he is leading one of these new teams, named Rising Pune Supergiants. That's why I am supporting that team in this IPL season 9. While Gujarat Lions is also a new team with some cricket superstar including my favorite Dwayne Bravo, who was also in Chennai Super Kings in the past seasons.
Watch the above video, which is actually a promo of IPL season 9. In every season IPL brings such crazy promos to attract the audience. This time they're showing a fantasy world where we see the huge statues of our cricketing superstars and audience enjoys it with taking pictures and involving in this carnival.
Teams Playing IPL:

Check the full list of players here...
IPL Season 9 Schedule: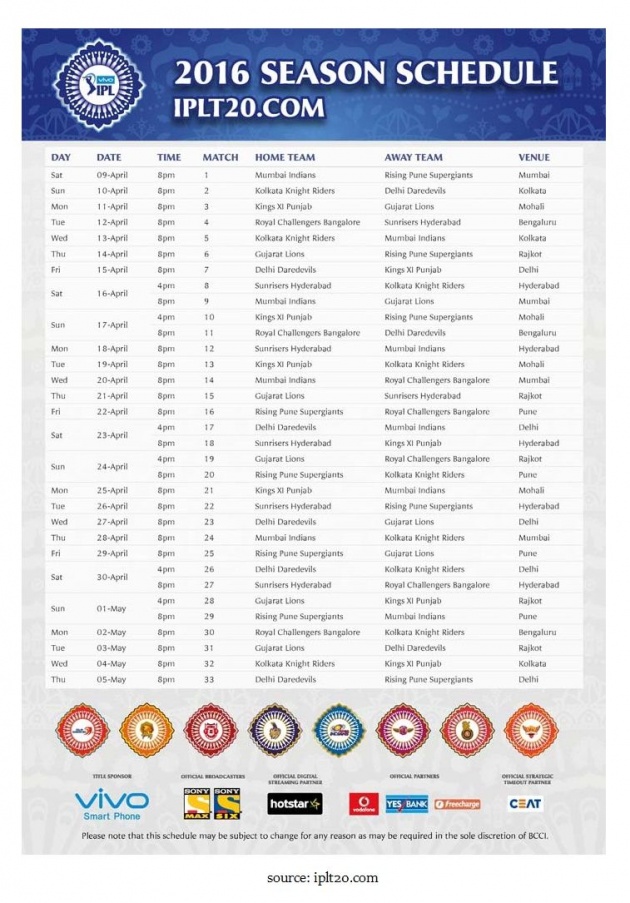 Mark your calendars and don't miss any thrilling match this season. If you don't like to watch the Cricket, then I would say only the words.... You must watch the IPL. Just fall in love with IPL and cheer your favorite team. Pick your team from here...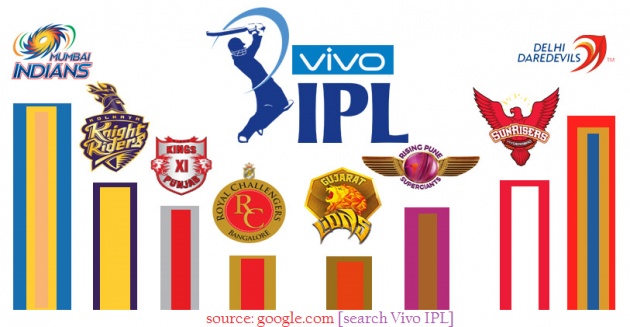 IPL Fantasy Championship:
IPL adds some more fun to this tournament by Fantasy Championship. Here you can make your own team; you are like a franchise of your team. You have been given some virtual funds to create your team. You may purchase any player from any team with given funds. As much as you make points with your players, the chances to win the fantasy championship becomes higher and higher. And top winners get the appropriate rewards from IPL teams it may be your favorite team jersey or it may be a golden ticket to watch the IPL live from the stadium.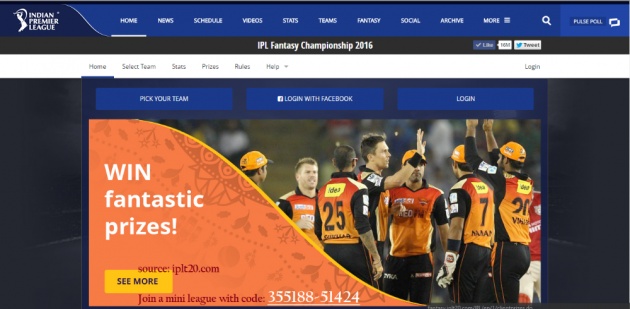 Here you may create or join your own mini league too to compete against your friends. Even I have mine, so if you want to join my league with the PIN: 355188-51424. Register yourself there and show your talent to the world.
Join IPL Fantasy Championship now...
[Note: Before joining this, don't forget to read the Rules mentioned there.]
At last I want to thank you all for reading this blog officially written and edited by me. I have picked some data from iplt20.com which is the official website for Vivo IPL. This was my first blog on Bitlanders which I written consciously, if I missed anything. Just comment below in the comment box, I will use them to improve myself for the future.
And if you liked it, then you may spread it in your community by sharing to other social platforms. By the way, don't miss to write in comment box about which team you have picked... Again Thanks a lot for visiting this and thanks Bitlanders for giving me a chance to write my own blogs....