Indian Movie Review - Race 3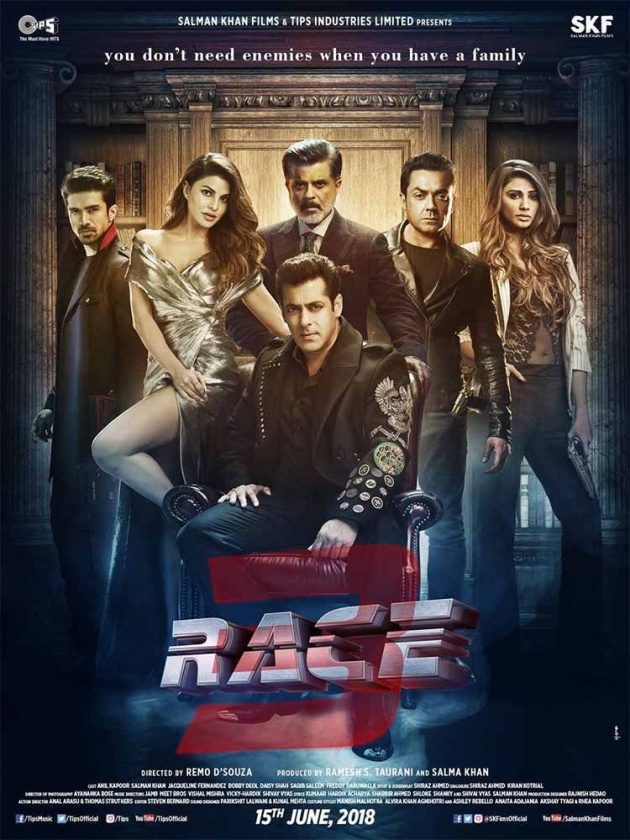 Image Credit: www.inuth.com
✔ Introduction




Hello Friends, I hope you are doing fine and are having a good time on bitlanders. Today I have come up again with my another new blog with the title of "Indian Movie Review - Race 3". Friends, this blog is about a new and a hit Indian movie "Race 3". The story of this movie is about a family which deals in narcotics and illegal weapons and their main profession is smuggling. In the family, there is feud based on wealth and status sharing. The movie shows different levels of relationships within the family which have people of different kinds in it. The movie was directed by Remo D'Souza and produced by Ramesh S. Taurani of Tips Industries Limited. The production of the film was supervised by Salman Khan Films, an Indian Film Production Company. Before this film, movies with the titles of Race and Race 2 had been released which were huge hits, encouraging Producers to make another installment with the same title.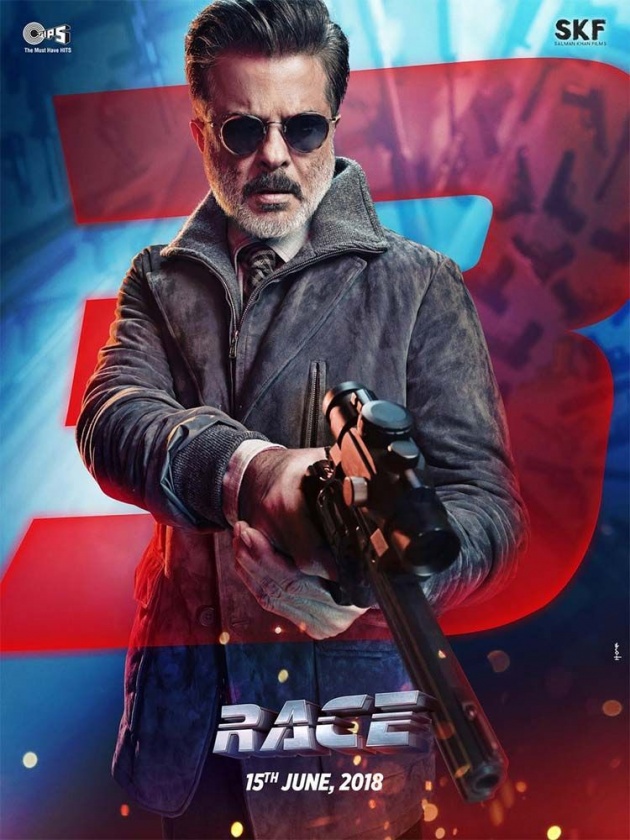 Image Credit: www.inuth.com
The movie "Race 3" was released on June 15, 2018 under the distribution banner of Tips Films. Some details of cast of this movie are as under:
✤ Salman Khan as Sikander
✤ Jacqueline Fernandez as Jessica
✤ Bobby Deol as Yash Singh
✤ Anil Kapoor as Shamsher Singh
✤ Daisy Shah as Sanjana Singh
✤ Saqib Saleem as Suraj Singh
✤ Sharat Saxena as Raghu Chacha
✤ Freddy Daruwala as Rana
✤ Milind Gunaji as Ranchor Singh
There's a star studded cast on offer so the fans will have plenty of moments to cheer for their favourite stars. Salman Khan leads the pack with the main role, and while he's great with the action and the style, the character has very little depth. Anil Kapoor plays the father figure of the Singh family with ease. Bobby Deol and Daisy Shah are at their stylish best, too. Jacqueline Fernandez and Saqib Saleem look fantastic as well. 'Race 3' will work for Salman fans the most, as bhai kicks and punches with gusto.

But for all its big moments, 'Race 3' just does not work up the feeling of suspense and intrigue that made the previous masala movies from the franchise a guilty pleasure. While the film wants to keep you guessing on who will finish the Race first, you are left wondering when you will cross the finish line.
Review Source: timesofindia.indiatimes.com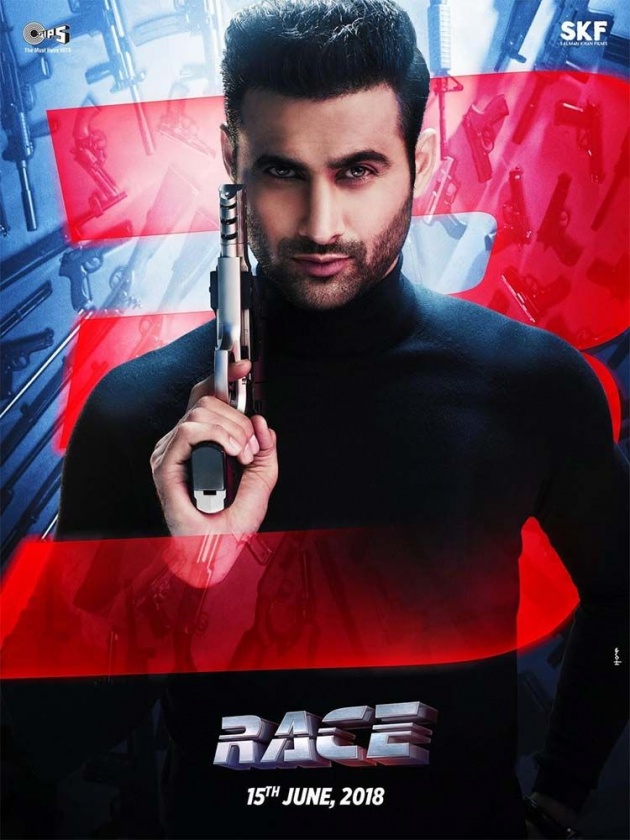 Image Credit: www.inuth.com
Video Credit: Tips Official via Youtube.com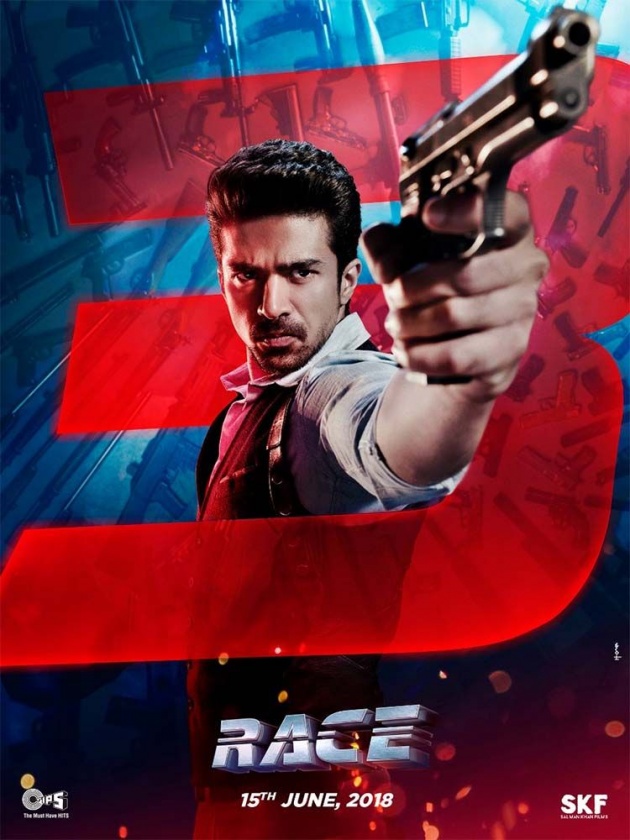 Image Credit: www.inuth.com
✔ Plot Of The Movie And Movie Review
The move begins with Shamsher Singh living in his island Al-Shifa with his family which consists of his daughter Sanjana and his son Suraj and one step son Sikander Singh. Shamsher Singh is considered to be a big businessman in the industry; however, his real business is smuggling and dealing in illegal weapons and drugs in the world. Shamsher Singh has developed his business after a long efforts and facing many hardships as he had one enemy in his business whose name is Rana. Rana has always been an enemy of Shamsher Singh and his family creating problems for them. Furthermore, there is an element of jealousy in the family as both Sanjana and Suraj come to know that they will be able to get only 25% each from the property of their father, whereas Sikander Singh will get about 50% from the property. Shamsher Singh tries to pacify Sanjana and Suraj that Sikander Singh has worked hard for the development of business and has sacrificed a lot, therefore, he will get more, besides, his elder brother Ranchor Singh who was among the pioneers of the family business also wished the same for Sikander Singh.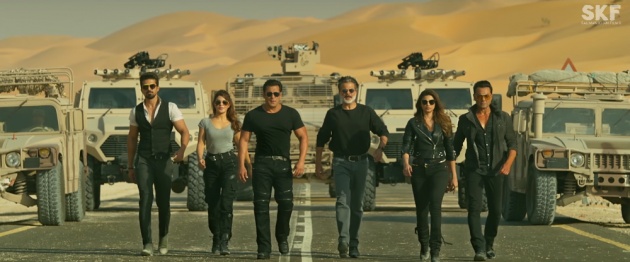 Image Credit: newhdphotos.com
The film further progresses by showing the past of Shamsher Singh as he had to flee to Cambodia with his family when one of his rivals, Vijendar Singh asked Shamsher Singh and his brother Ranchor Singh to supply him with illegal weapons, which the Singh brothers refused. The rivalry goes to next level as Vijendar Singh one day attacks Ranchor Singh and Shamsher Singh's delivery assignment which results in a scuffle and Vijendar Singh's son is killed during the firing incident. As a consequence, Ranchor Singh gets killed by Vijendar Singh as he conspired against him and planted a bomb inside Ranchor Singh's car and killed him. Shamsher Singh finds no other option but to leave the place to save his and family's life. Sikander Singh who is son of Ranchor Singh is sent to Beijing for higher studies where he falls in love with Jessica. Later on, Shamsher Singh gets to know that his private affairs had been filmed by one his rivals in the hotel he visits frequently and he asks Shamsher Singh to get the hard disk in Cambodian bank locker which contains his secret videos.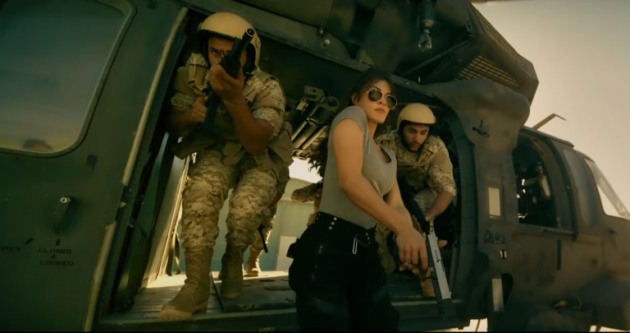 Image Credit: newhdphotos.com
Sanjana and Suraj comes to know that Jessica who is now the girlfriend of Yash Singh (a business partner of Shamsher Singh) was once used to be with Sikander Singh in Beijing. They send Yash to a hotel where Sikander Singh and Jessica were having a meeting together which infuriated Yash. However, during the confrontation, Sikander Singh clarifies to Yash Singh that this was a ploy against them by Sanjana and Suraj as they used Jessica for their motives. Afterwards, Sikander Singh and Yash Singh become friends as then they successfully execute the plan to recover the hard disk from Cambodian bank locker. However, when Shamsher Singh plays the disk, it contains a video that proves that Shamsher Singh was actually behind the murder of his brother Ranchor Singh to occupy the whole wealth. It further clarifies that Sanjana and Suraj are also kids of Ranchor Singh and Shamsher Singh's son is Yash Singh only. Jessica who is actually a Police Officer, arrests Shamsher Singh and Yash Singh after taking over the hard disk and other related evidences against them. The movie ends, as Sikander Singh plans for another mission and gets ready for it.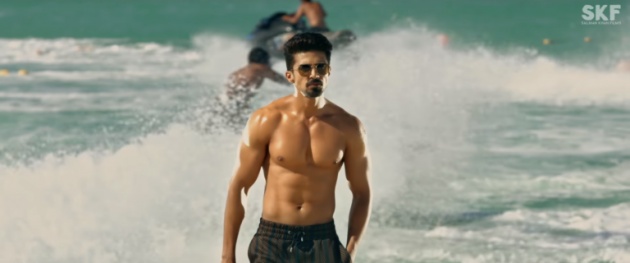 Image Credit: newhdphotos.com
Video Credit: Tips Official via Youtube.com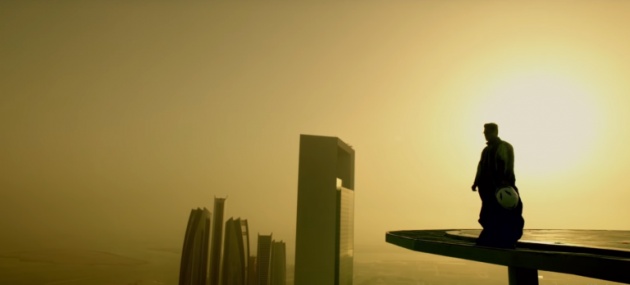 Image Credit: newhdphotos.com
✿ Here is Querlo Chat for you. Isn't it fun to chat with a Chatbot ?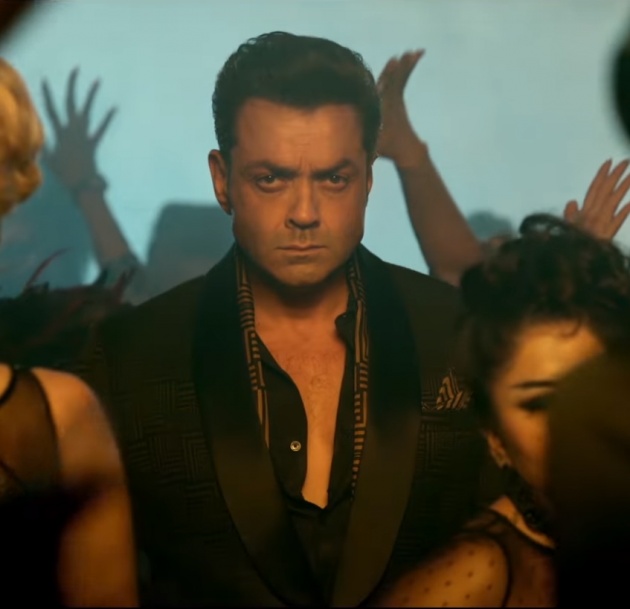 Image Credit: newhdphotos.com
✔ Conclusion
The movie "Race 3" is packed with Action and use of modern Cars and airplanes / helicopters etc. To me, the best fighting scenes were filmed in the deserts of United Arab Emirates where in the hot weather characters showed their brilliance as well as their six pack bodies. Another mind blowing scene was Salman Khan's parachute jumping which was the pick of the movie. The family politics was portrayed in its true meanings and effects. On the whole, the movie was pretty entertaining because the music was also very pleasing to the ears. This was Bobby Deol's one of those performances for which he was praised by the critics. He made a good come back after a long time and we wish to see him playing more such characters in block buster movies because he has been lacking many hit movies under his name. This movie will surely become a fresh and positive entry into many film stars' careers in order to further glorify their presence in the film industry.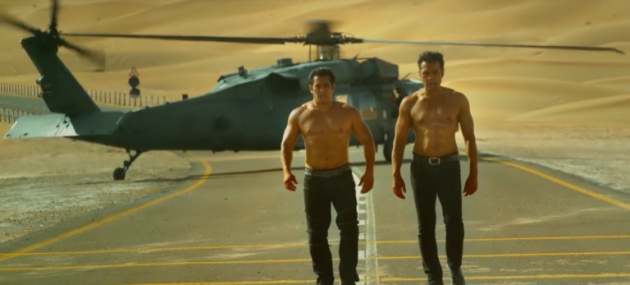 Image Credit: newhdphotos.com
✿✸✔✤✪ - - - - - - - - - - - - - - - ✿✸✔✤✪ - - - - - - - - - - - - - - - ✿✸✔✤✪ - - - - - - - - - - - - - - ✿✸✔✤✪

Thanks for Reading. This Blog was written by Rafaquat Noman (a Resident of Saudi Arabia and a Traveler) for bitlanders.
✿✸✔✤✪ - - - - - - - - - - - - - - - ✿✸✔✤✪ - - - - - - - - - - - - - - - ✿✸✔✤✪ - - - - - - - - - - - - - - ✿✸✔✤✪