New feature for our Instant Messaging: the private chat!
We launched the instant messaging on bitLanders last week and many of you have been enjoying it to talk with other bitLanders users.
We are now introducing the private chat. Want to discuss one-on-one with a specific user who is online at the moment? Simply click on his/her avatar from the chat box and it will open a new window for a private discussion.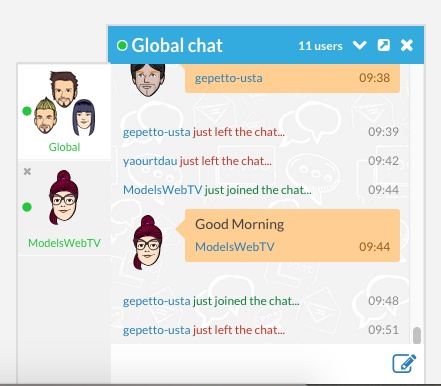 Start by clicking on the blue ribbon where it says "Chat" to join (the circle turns green) and see who else is connected at the moment. You can see the number of users connected on the right.
Don't miss this occasion to get to know other users and the bitLanders team. And stay tuned for exclusive announcement via the chat!
- Micky