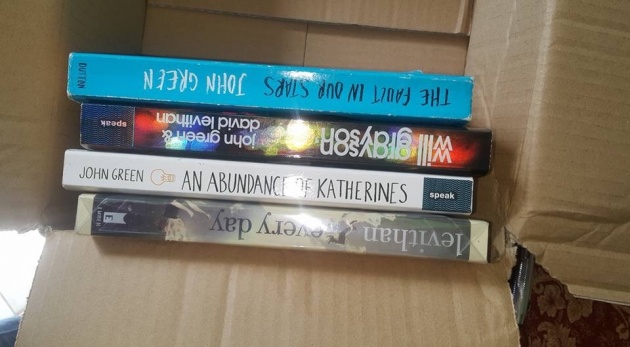 *Image credited to Rain Tajon
Working hard for the money, had them invested in books.
When my earnings here in Bitlanders reaches $10, I redeemed it immediately, I badly needed money. My two-month salary was used too. But where did I put all those amounts of money?
I invested them with books. I always thought that investing in books can be this way, and not just to be spent on reading and learning from it. Investing in books can also mean, making some profit out of it by selling them.
"He who earns and does not invest will have to work for the rest of his life." ― Debasish Mridha
HOW DID IT START?
"Every cent you own and every moment you spend is always an investment." ― Natalie Pace
As I was keeping my eyes on books on one online bookstore, I have been observing some fellow bookworms, fighting for some books, different genre. Books that I am not aware of or have no idea about, authors that sound new to my ears, meaning the unfamiliar ones. Books that have been in demand.
The weekly observation had given me an idea but I didn't take it seriously, it only sank it when I sold my old books for a couple of thousand pesos. Yes, a box of my old books has been sold and felt like I can really be good at it. By the way, better to have them sold than have it around just collecting dust or worse be destroyed again by flood.
And I am a self-confessed bookworm, so, I can enjoy reading and at the same time making money out of it. And I used to have an online business, one that sells accessories made out of freshwater pearls, but stopped when the person whom I have been buying those accessories migrated to Canada.
ROUGH START.
Not all my old books have been sold despite the very low selling price, maybe the genre or the author is not their taste. Each bookworm has their own taste indeed, they might love what I don't, and they might not like what I love.
Using my online earnings at first is quite hard, how many books can I buy with it? Around two plus the shipping fee that I have to pay too. Not just that, buying books online is very risky, like on my case, I have two sellers and after two weeks, nothing came and no reply with my text messages, definitely I was cheated or scammed. I was ripped with more than a thousand pesos.
Aside from being cheated, I have been impulsive too with few books. Impulsive in the sense that I bought books that have the same selling price on Instagram, and not to mention the additional shipping fee, now, I have to sell them with the purchase price and have the shipping and the charge with the remittance fee set aside and be considered a LOSS.
Not to mention the condition of the books that some sellers tried to hide. And the shipping fee that they asked me was not the real shipping fee. Very rough start indeed. But knowing that the starting period is the hardest, I know I can do well next time.
"Perfection does not mean errorless . Real perfection starts with real intention and ends with delivery, all driven by seeking knowledge, trial & error and investing emotions. Whatever delivered after that is perfect ." ― Sameh Elsayed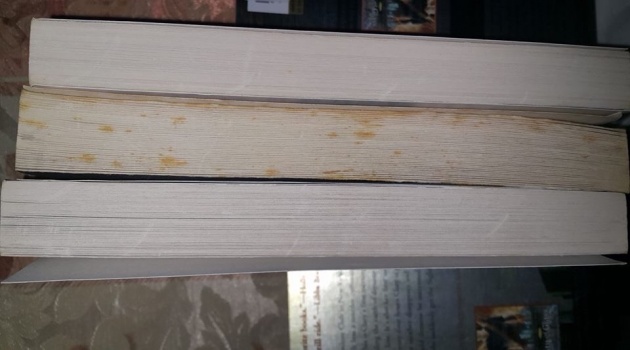 *Image is credited to Rain Tajon
LEARNING THE ROPES.
"Life is simple but if you don't put anything into it, you won't get anything out of it." ― Auliq Ice
As the days have passed, I have come to see more of what I have been missing at first, practicality without compromising the quality. There are more books out there that are being sold at a very low price, I just have to look around, be patient and be nice to sellers. But there are some factors that I have learned to consider and things that I have to accept as I am starting up my online business.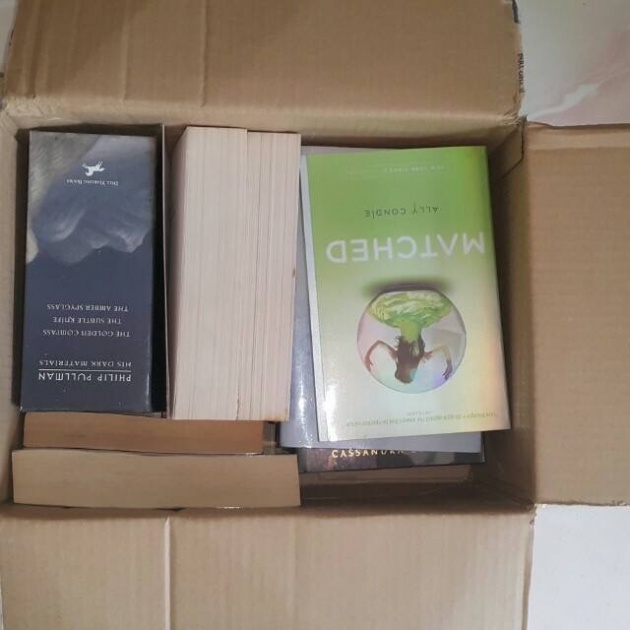 *Image is credited to Rain Tajon
Who will deliver the parcels? If they wanted to use this courier, you have no choice. Different couriers, different sellers, and different amount of the shipping fee are what I have to deal with.
I only know three couriers before: LBC, JRS, and 2Go. Little less did I know, there are more than just three. A bunch of couriers to choose from, to deal with. There is ABest that delivers my parcels in 2-4 days(with my experience up to date); Fastrack that, well…they have the parcels transferred to LBC(quite long compared to the one that came from LBC; Xend which has been the longest and every time I track my parcels, either it is still on its way or it doesn't exist, the longest delivery that I got was 10 days from this courier.
Since beggars can't be choosers, I have to be patient in terms of waiting. And be nice in following it up. The sellers had considered the cheapest courier they can offer to the buyer but it made me more anxious for the long wait. While some sellers will charge me an additional of less than 200 pesos, I know that it will be arriving in the following day or in a couple of days. So, what do you think is much better?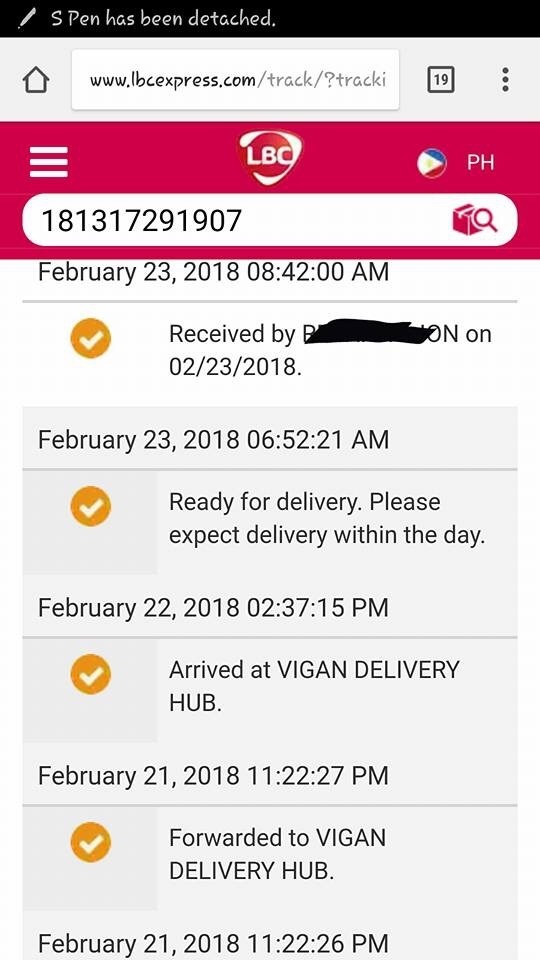 Tracking parcels
*Image is credited to Rain Tajon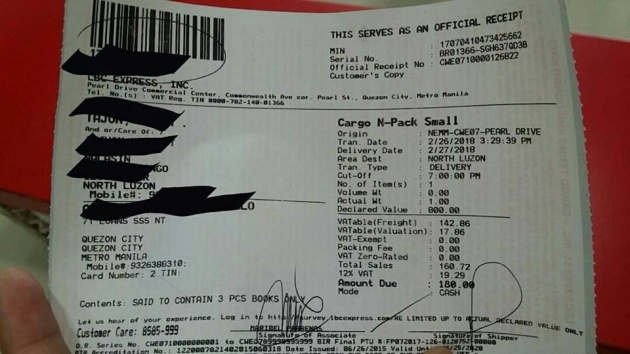 Receipt issued by the courier with the tracking number
*Image is credited to Rain Tajon
I have been buying items online, most of the time with Lazada and Zalora, I always chose the COD or Cash On Delivery, and when it comes to buying books online, payment comes first before the seller can send you the items you bought. It is risky but you have to keep your faith. You have to show the proof of payment first.
Payment via money remittances that charge depending on the bracket of the amount to be sent, is quite easy since we got a lot here. There is Palawan Express(cheapest service charge that I experienced compared to others; Mlhullier(fast remittance center) and Cebuana, which I have noticed of processing is quite long that the rest of remittance centers around here. Though I have tried Western Union, sending will take a lot of minutes to be processed and unlike the first three remittances that I have mentioned, there is a need to fill out a form and present an ID.
Payment through banks is great options too. I have tried BDO and Bank of Philippine Islands (BPI) to send my payments. BDO has a service charge of Php50.00 regardless of the amount to be sent, BPI, on the other hand, got none.
What I always do is to ask if they I can send my payment through BPI if they have an account there, and to be more practical, sending my payments through banks should fall on the day when I am going to Vigan City too, at least I have an official transaction too. Not going to waste any time, neither any additional centavo. Have to use everything that I have, time and money.
"Be selective in your battles..." ― Brandi L. Bates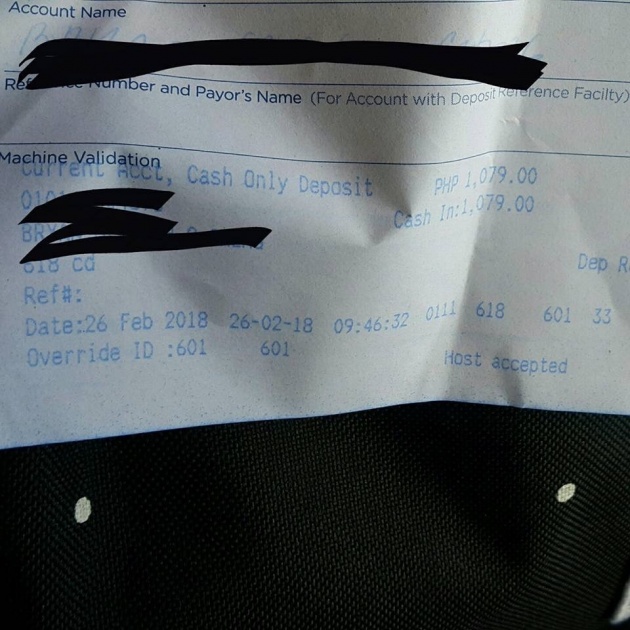 Payment through BDO
*Image is credited to Rain Tajon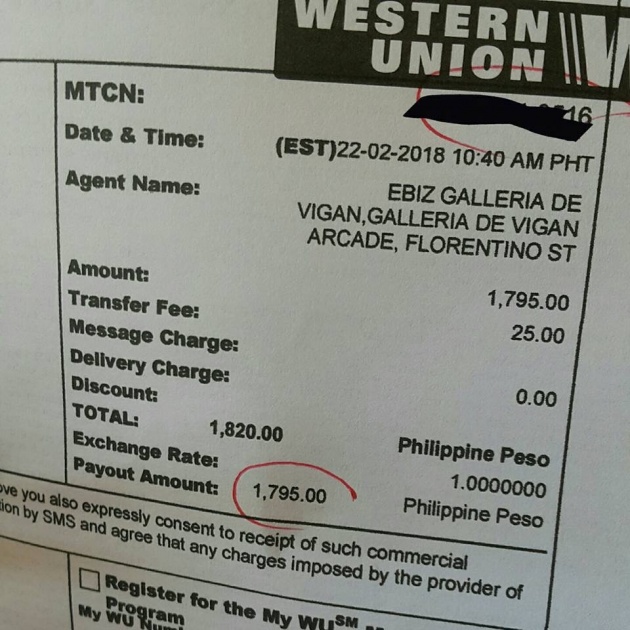 Payment through Western Union
*Image is credited to Rain Tajon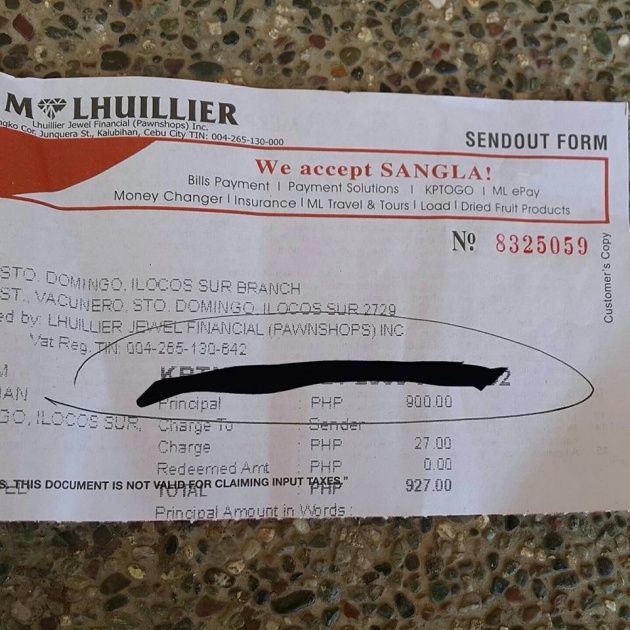 Payment through Cebuana Lhuiller
*Image is credited to Rain Tajon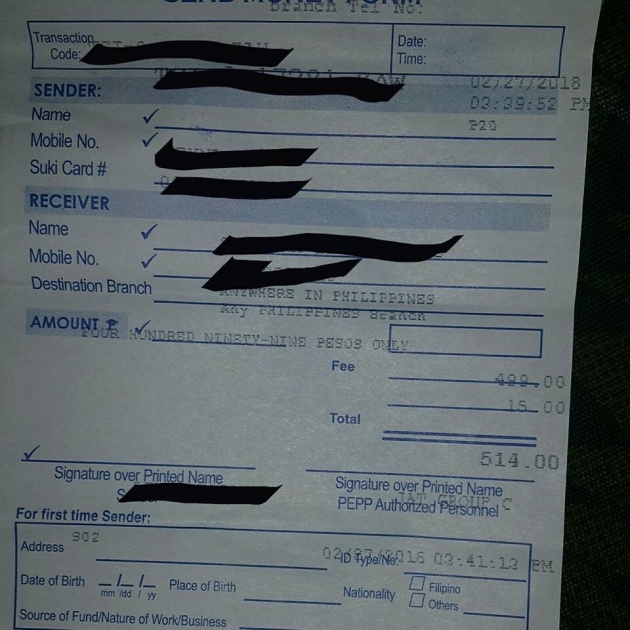 Payment through Palawan Express
*Image is credited to Rain Tajon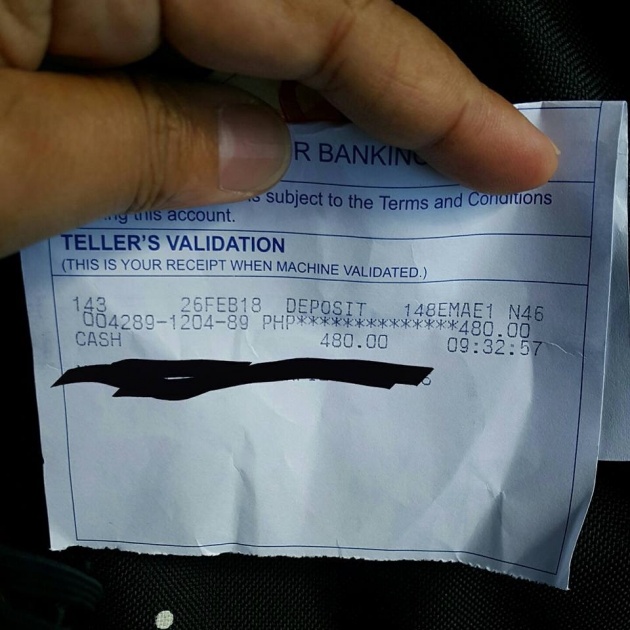 Payment through BPI
*Image is credited to Rain Tajon
PERSONAL THOUGHTS
There is nothing easy in this world, if I want something to get done or to achieve; I have to work on it. Working on it not just with my own physical capability but it also involves emotional capabilities too. PATIENCE IS A VIRTUE.
Dealing with people is not as easy as 1…2…3. I have to be patient. I have to be more flexible too. Aside from that, I have learned that RISK is a matter of fear, I have to have faith, have to be more trusting for there are more people that are much better than those cheaters.
Now, I am getting the hang of everything I have started, and now I am enjoying it.
Here is a video about starting your own business.
*Video is credited to youngentrepreneursforum via youtube.com
***************************
Until next time! Will keep you posted on an update of my online bookstore. Thank you so much for reading!