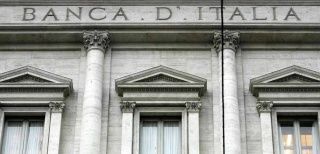 The news of the parliamentary resolution presented a few days ago to the Italian Parliament by Giovanni Paglia (Left Ecologist and freedom Party) for limitation of use and development of Cryptocurrencies (in particular Bitcoin) before its regulation in Italy and Europe, is arousing a real wave of outage inside Italian Bitcoin community. If this horrible act is considered an attempt to discredit Bitcoin, noised by Italian Central Bank and amplified by General Attorney of Rome Mr. Pagia. This action won't have a continuation, but negative feedbacks about Mr Ciampoli (ex Bank clerk and member of Italian Parliament) are still going on. CoinTelegraph have heard the opinion of the Italian Businessman and blogger know as Gavrilo Princip, the first who imported and installed a Bitcoin ATM in Italy on February.-Gavrilo wrote on his blog ( btcgavrilo.wordpress.com) : <<the story is always the same since two years, without facts in support of this theory. It is withdraw by academic studies developed by some professors, including those of the Politecnico University of Milan , who developed a forensics software used for investigations witch led to close the <<black market>> of drugs SkillRoad, and arrest of its founder in October of the last year. The accusation according which Bitcoin increase illegal traffics like, drug trafficking, laundering of dirty money or terrorism (or anything else you can imagine ) has no evidence. Instead, reading the text of the question time presented by the ex bank clerk and communist member of Italian parliament Mr Giovanni Paglia, it only draws the conclusion of his ignorance on the subject. So, this is the evidence that confirm the invite to Italian Government to limit the development and use of Bitcoin (and in general cryptocurrencies) until measures have been taken in national and European vision (because Italy has lost its monetary sovereignty) in order to put cryptocurrencies control under supervision of anti-laundering money law (In Italy it almost doesn't exist) in order to trace and identify operations (it isn't possible because Bitcoin is traceable, but without identification) and get initiatives to monitoring the Bitcoin phenomenon (as real Police State...) ; We have also to underline two important topics – Gavrilo Bitcoin expert says
1) Paglia's party (SEL) is the opposite of what he wants to do with believing its communists, open-minded and libertarian slogans toward individual freedoms when it comes to sexual freedoms that are convenient to the leader Nichi Vendola, but in reality deployed and servants of the regime and of the Masonic globalist banking and financial lobbies (linked to New World Order) through the figure of a bank no skills as Mr Paglia, when it comes to the freedom of their own money and their own economic well-being.
2) Although Mr Paglia perfectly knows his own ignorance on the subject, as he admits in the interview when he declared openly that the only purpose is to talk about Bitcoin in government (especially of himself, I'm afraid), with his motion we have really lost an opportunity to make the only useful thing possible for the Bitcoin: recognize it for what it actually is: a currency. A drop would have ensued all that the regulatory framework that already exists and is connected to Euro (this yes is a false currency!) the most important thing is the protection of those who work in the banking sector. So, without any effort of imagination further legislative Italy would be at the forefront in this field by protecting those who work honestly from scams that are not different from those perpetrated in Euros, but they would have at least the same persecution in what remains the country of Pulcinella as Italy is . The battle in Bitcoin has just late begun and we already know that real freedom-minded people don't sit in Italian Parliament- Gavrilo ended up.